The 9 biggest announcements from Xbox and Bethesda's E3 2021 event
Cars, spaceships, Master Chief and...Jack Sparrow?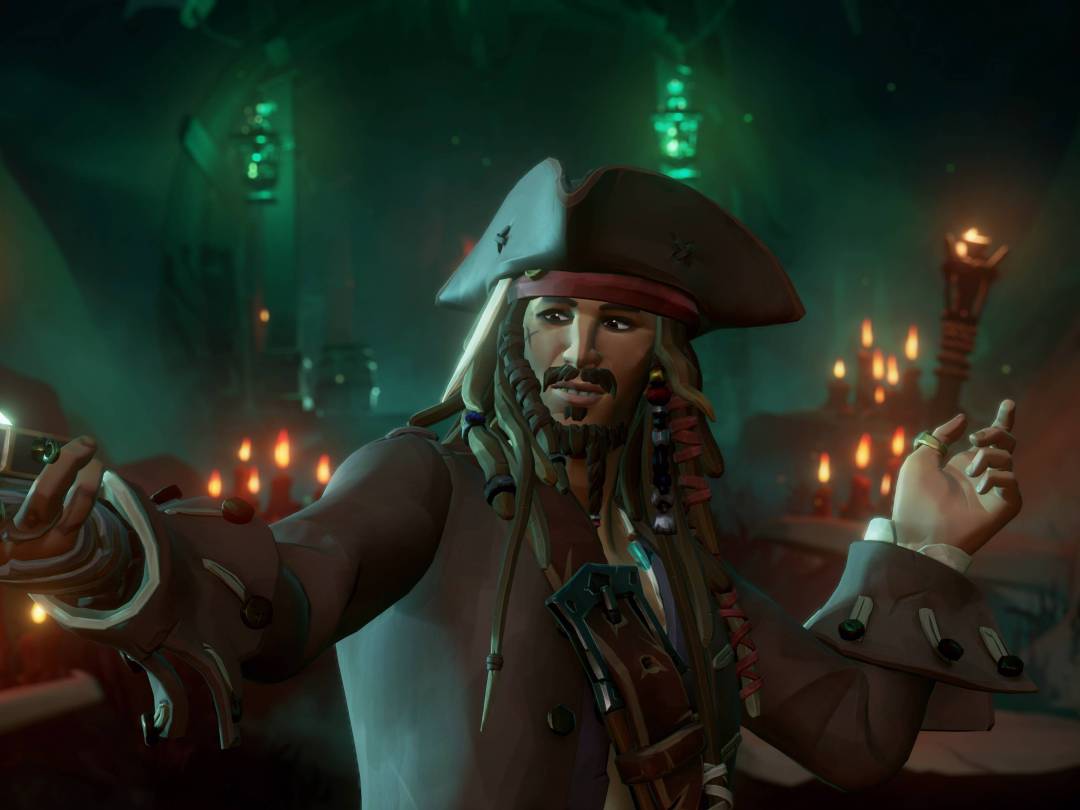 With Sony yet again opting to sit E3 out and Nintendo very much doing its own thing anyway, Microsoft had a great opportunity to really drum up some excitement about the next few years of Xbox at the all-digital 2021 event, much needed after a relatively slow start for the Series X|S, games-wise.
And it did not disappoint. We saw as many as 30 games in Xbox's mega two-hour showing, which was merged with Bethesda's annual conference following Micrsoft's acquisition of the company. And the vast majority (27) were confirmed as day one Game Pass releases.
There was a lot of great stuff in there. Here are the games that caught our eye.
1) Starfield
Microsoft interestingly chose to open with Starfield, the next big game from Bethesda. The outer space RPG was leaked ahead of the show, but it was still an exciting curtain-raiser, even if the debut trailer didn't give much away.
The brief in-engine teaser showed us an astronaut sitting in the cockpit of a ship seemingly called Constellation, which had landed on a mostly barren alien planet. What might greet them outside was left to our imaginations for now, but you can probably bet that it won't be friendly
Bethesda's new IP has been heavily rumoured for a while now, and in its official reveal the developer said it was 'the game we've dreamed of playing'. It launches on November 11, 2022, and will be exclusive to Xbox platforms and PC.
2) Sea of Thieves: A Pirate's Life
Sea of Thieves – but make it Jack Sparrow. Yep, Rare's riotously entertaining online multiplayer pirate 'em up has joined forces with Disney for a brand new original storyline that will centre around Pirates of the Caribbean's favourite rum-swigger, Captain Jack Sparrow.
Davy Jones is among the other characters from the long-running film series who will also feature in the free DLC, which is out on June 22. It doesn't sound like Johnny Depp is involved, but no confirmation from Rare yet. The Jack Sparrow in the trailer definitely both looked and sounded the part, though.
3) Microsoft Flight Simulator
The mind-bogglingly impressive tech feat that is Microsoft Flight Simulator made console gamers very jealous when it launched exclusively last year on PC, but we always knew that the game would be be Xbox-bound eventually, and you'll officially be able to fly a Boeing 747 over your house on July 27.
But that wasn't the only Microsoft Flight Simulator-related news from E3. The game is apparently feeling the need – the need for speed, evidenced by a free Top Gun expansion that ties in with the movie sequel Top Gun: Maverick, which hits cinemas later this year. While brief, the teaser trailer will no doubt excite Top Gun fans with glimpses of authentic jets from the films.
4) Back 4 Blood
A co-op first-person zombie shooter from the creators of the much-loved Left 4 Dead series, Back 4 Blood has been on our radar for quite a while. And as well as debuting an excellent new trailer for the game during its E3 presser, Microsoft also confirmed that the game will be coming to Game Pass on day one when it launches on October 12.
Being one of Warner Bros. Interactive's biggest 2021 titles, this a big get for Microsoft in a year that has already seen Game Pass go from strength to strength.
5) Halo Infinite
The next Halo game was pushed back a whole year in August of last year, with developer 343 Industries setting a fairly vague Fall 2021 release window. We still don't have a nailed-on date, but Microsoft did give us a frenetic look at Infinite's multiplayer, showing off a new trailer featuring lots of jumping, explosions and Banshees.
We also got a brief snippet of campaign action that showed Master Chief floating through space before the game transitioned into a cutscene that introduced a new AI character.
Both the single-player and multiplayers components of Halo Infinite will launch at the same time, which for the time being remains a frustratingly unspecific 'this holiday'.
6) Forza Horizon 5
E3 specialises in dangling flashy game trailers in front of us, before revealing that we won't be playing said games for several long years. But this is never the case with the Forza Horizon games. When Playground Games unveils a new entry in its superlative open-world racing series, it usually looks very nearly ready to send out of the door, and it's the same story with Forza Horizon 5.
Out on November 9 and looking predictably stunning in 4K/60fps with ray-tracing, Forza Horizon 5 takes the series to Mexico in what its maker is calling its biggest game to date. Locations range from deserts and jungles, to cities and crumbling ruins, and there will be a bigger focus on story than before, plus a huge variety of vehicles to take on and off road.
Also new is Events Lab, which lets players create Forza Horizon mini-games within the game.
7) The Outer Worlds 2
A sequel to Obsidian's popular 2019 RPG was always likely, and E3 gave us the confirmation. The developer didn't have much in the way of information, though, something it decided to acknowledge in an amusing debut trailer that parodied reveal trailers that often don't tell you anything.
We do know that The Outer Worlds 2 takes place in a new star system with a new crew, and will be coming to both Xbox and PC.
8) Battlefield 2042
The next Battlefield game was revealed ahead of E3, but it was at the Xbox showcase that we got our first look at gameplay. The Battlefield 2042 trailer showed off the futuristic multiplayer-only shooter's large-scale 128-player battles, which look incredible – and absolutely bonkers.
9) Redfall
Microsoft closed its E3 showcase with a surprise new game from Arkane, the makers of the Dishonored series and the upcoming Deathloop. Exclusive to Xbox and launching in the summer of 2022, Redfall is an open-world co-op shooter in which you'll be trying to defend the normally quaint town of Redfall from invading vampires.
Yet again, this one's coming to Game Pass on day one.