Apple iPhone XS preview: Everything we know so far
UPDATED: The largest version may be called the XS Max
We may only be months away from the next iPhones, and the rumour mill has churning out theories about the next big thing for some time now.
That's par for the course with Apple, naturally, but the rumours and reports have often panned out with recent handsets. And while some of these bits might seem far-fetched, we have to give to credence to the fact that we might already be hearing actual facts about the new iPhone.
Will it be the iPhone XS? The iPhone XI? The iPhone 11? The iPhone X2, if we want to throw all reasonable naming and numerical conventions out the window? We aren't sure yet – but we have heard some other things about what might be on the horizon. Here's what we know so far.
When will the Apple iPhone XS be out?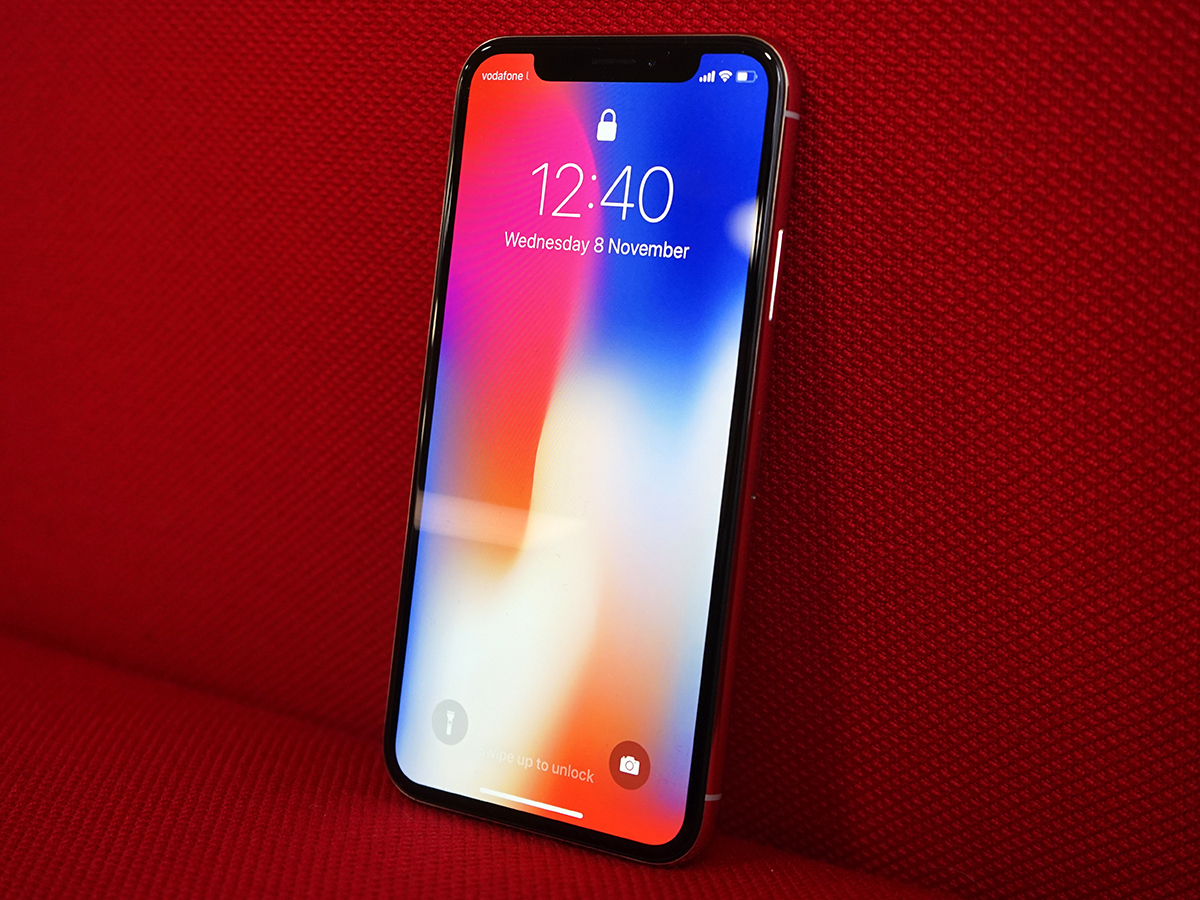 Most of the time, Apple announces and releases new iPhones in September. And it looks like that's happening again.
Apple has just sent out media invites for an event on 12 September at its Cupertino campus, and while the invitations don't spill any real details, we can certainly connect the dots given all of the leaks of late.
But when will the phones actually be available? Yes, the iPhone X (shown) was announced last September and then not released until November, but that was at least in part due to the new manufacturing processes and needing to gradually ramp up production. It might have also been to separate the iPhone X hype machine from the iPhone 8 and iPhone 8 Plus. In any case, there's surely less reason for Apple to wait this time around.
Macerkopf reported in August that German carriers expect a pre-order date of 14 September for the new iPhones. Last year's iPhone 8 and iPhone X were shown off on 12 September, with iPhone 8 pre-orders getting underway on 15 September. The timing sounds right for a September release here.
Also, as suggested above, there's still no consensus about what Apple will call the new phones. Bloomberg's recent report suggests that Apple has considered the "iPhone XS" branding, and that the larger model may not have the Plus tag from previous XL devices, but that they haven't heard anything definitive.
9to5Mac now confirms that the phones will be branded under the iPhone XS moniker, and their sources claim that Apple will call the larger model the iPhone XS Max, breaking from the typical "Plus" branding used for its super-sized handsets. That might help ease any confusion around the mid-sized iPhone 9 being in the mix…
Fact or fiction?
We'll definitely get the reveal in September, and it sounds like we might see the release then too.
How much will the Apple iPhone XS cost?
If the iPhone X was any indication, then the iPhone XS will surely cost a whole lot of money. Many, many people were willing to spend £999 on last year's version, and Apple knows that.
Rumours suggest that we'll see three different versions of the button-less, bezel-lite iPhone X design this time around, with the base model potentially called the iPhone 9 and selling for somewhere in the $600-700 range. We have a separate preview for the iPhone 9 here.
A report from Economic Daily News suggests a new lower US$899 price point for the upgraded edition of the current 5.8in iPhone X size, and a larger iPhone XS Max at the current US$999 price.
In June 2018, analyst Ming-Chi Kuo of TF International Securities claimed that Apple will "adopt a more aggressive price policy" for this year's iPhone models, affirming that the new version of the 5.8in OLED iPhone X will sell for $800-900 with the larger 6.5in model going for somewhere between US$900-1000.
If true, that could represent a nice drop from the current iPhone X price point. But given the sticker shock that many people felt last year, it might not be a bad idea to recalibrate the price structure a bit. Fingers crossed, at least.
Fact or fiction?
We're hoping the price adjustments happen here. Apple capitalised on the hype for the iPhone X and priced it at a jaw-dropping £999, but attempting to sell a larger version for £1099 might be too much to ask. Dropping the 5.8in model £100 or more to accommodate a wider slate makes a lot of sense.
What will the Apple iPhone XS look like?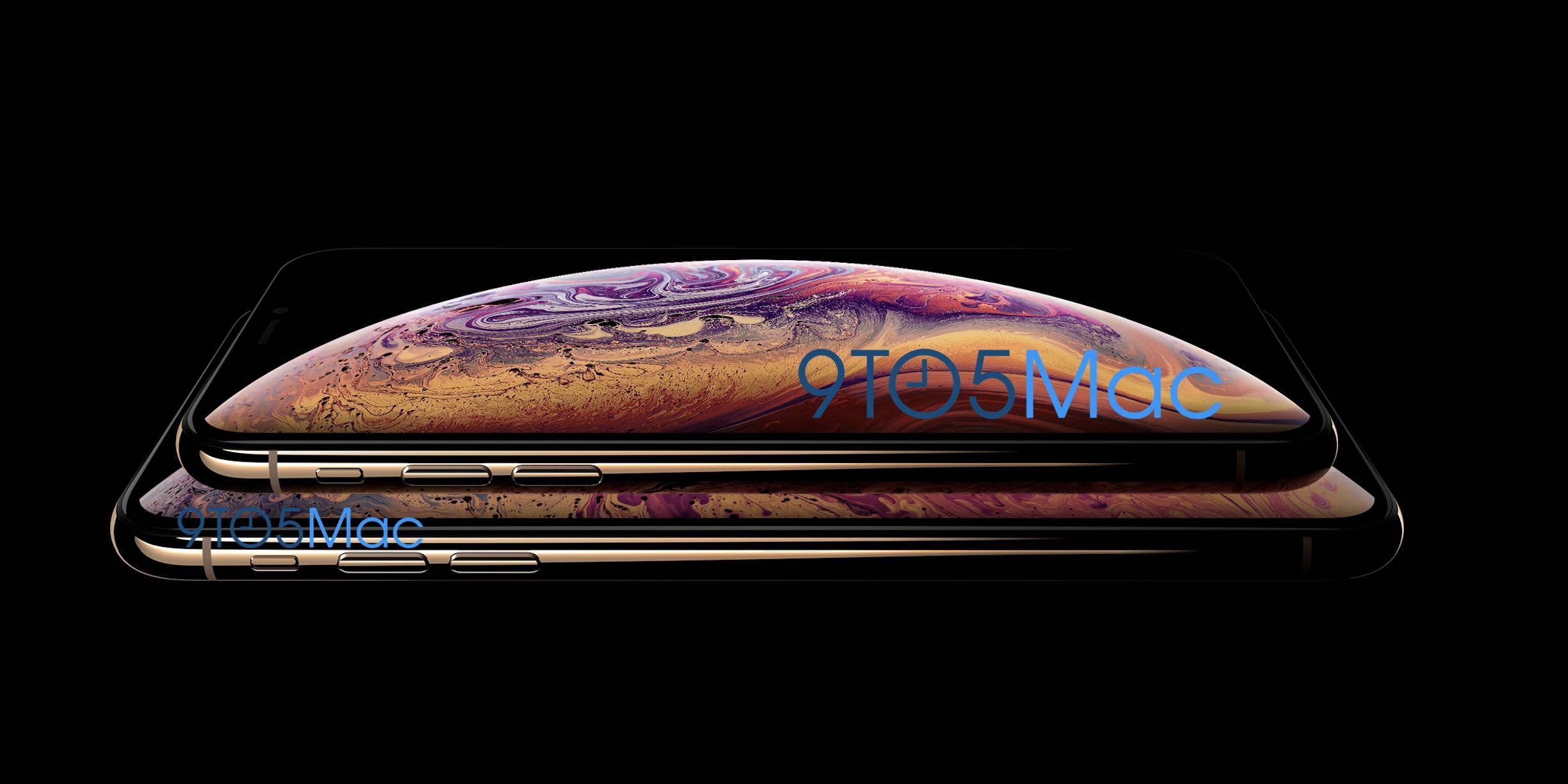 Here it is, reportedly: this leaked image comes from 9to5Mac, a site with a long history of leaking key Apple details before they're officially made available.
It's not the fullest look at the new handsets, but here we see a clear pairing of the 5.8in and 6.5in iPhone XS models, complete with a new gold colour that had previously leaked.
Over the past few months, rumours and reports have pointed to these two different models. The 5.8in version replicates the iPhone X size, while the 6.5in model reportedly has a similar footprint to the iPhone 8 Plus, albeit without all that pesky bezel around the display.
And there could be another size in the middle of those two: 6.1in. But it won't be quite the same: that's reported to be the new entry-level edition, using aluminium for the frame instead of stainless steel, an LCD screen instead of OLED, and a single back camera. Same punchy design, less top-end materials. As mentioned before, we have a separate preview here for that so-called iPhone 9.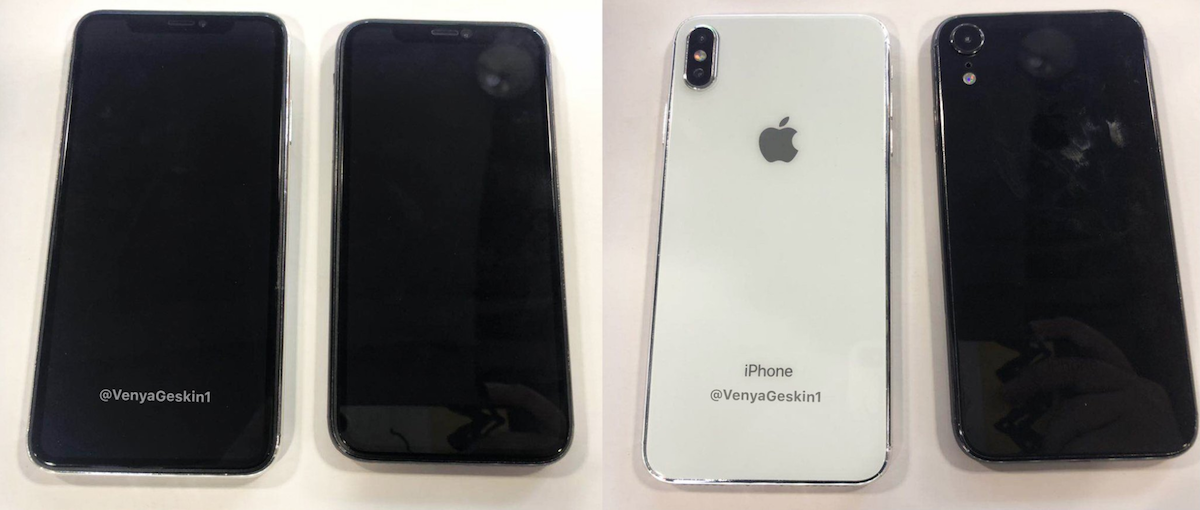 What you see above are purported "dummy models" of the 6.5in OLED iPhone XS Max and 6.1in iPhone 9 shared by leaker Ben Geskin in late July. It's unclear whether these are claimed to be real units from testing, or if they were just made unofficially using leaked specifications.
In any case, it offers a glimpse at what we might expect from the two larger handsets based on the various leaks so far. The iPhone XS Max is said to carry similar dimensions to the iPhone 8 Plus, albeit with a lot more screen on the front, while the LCD iPhone 9 model splits the difference between the OLED-packing devices – and has just the one back camera.
Fact or fiction?
Keeping the core design makes a lot of sense, although the idea of the lower-end phone being larger in size than the iPhone X still sounds a bit off to us. Size isn't everything, though, we suppose.
What about the Apple iPhone XS screen?
The iPhone X has one of the best smartphone screens on the market today, and we suspect that Apple won't mess with it too much the next time around.
It'll probably still be an extra-tall, notch-wielding 5.8in OLED panel at 1125p resolution, and surely still a stunner. The Max version is said to use a larger 6.5in OLED display at an even higher resolution, landing in the 480-500 pixels per inch (ppi) range instead of the 458ppi of the iPhone X.
What you're seeing above is reportedly a look at the glass panels for the iPhone XS, iPhone XS Max, and iPhone 9, as shared by leaker Ben Geskin.
One last note: a late May report from ET News suggests that 2019's iPhones will all pack OLED displays, while Bloomberg says analysts think it's too premature for Apple to pump out that many screens next year. But that's neither here nor there when it comes to the 2018 handsets…
Fact or fiction?
Putting OLED screens on the pricier models and an LCD on the lower-end one sounds like a smart way to set these apart.
How much power will the Apple iPhone XS pack?
Several months after its first release, Apple's A11 Bionic chip remains the fastest smartphone processor on the market today – Android still hasn't matched it.
We'll see some kind of A12 chip with the new iPhones, certainly, and Apple could create even more of a processing power gap with its Android rivals. Granted, top Android phones are typically just as speedy as the iPhone X and iPhone 8 right now, but that extra muscle could come in handy at some point. A late August report by Bloomberg noted that additional speed would be a highlight of the handsets, but didn't go into further detail.
KGI Securities suggests that the iPhone XS and XS Max will nudge up to 4GB RAM from 3GB in the current iPhone X, while the 6.1in LCD iPhone 9 model may stick with 3GB. Market intelligence firm TrendForce reiterated this expectation in August.
Meanwhile, TrendForce expects that the iPhones will all start with the same 64GB storage model as now, bumping up to 256GB for the next tier across all three devices – but that there will also be a 512GB option for the two OLED phones. Samsung's Galaxy Note 9 just introduced a 512GB model, although they also offer microSD support.
In any case, it's safe to say that there's going to be a new most-expensive iPhone ever in the very near future.
Fact or fiction?
Crafting its own chips has worked out splendidly for Apple, and it seems entirely likely that they'll keep pushing mobile performance to new heights with the iPhone XS. As for a 512GB version, it seems fair… but it certainly won't be cheap.
What kind of cameras will the Apple iPhone XS have?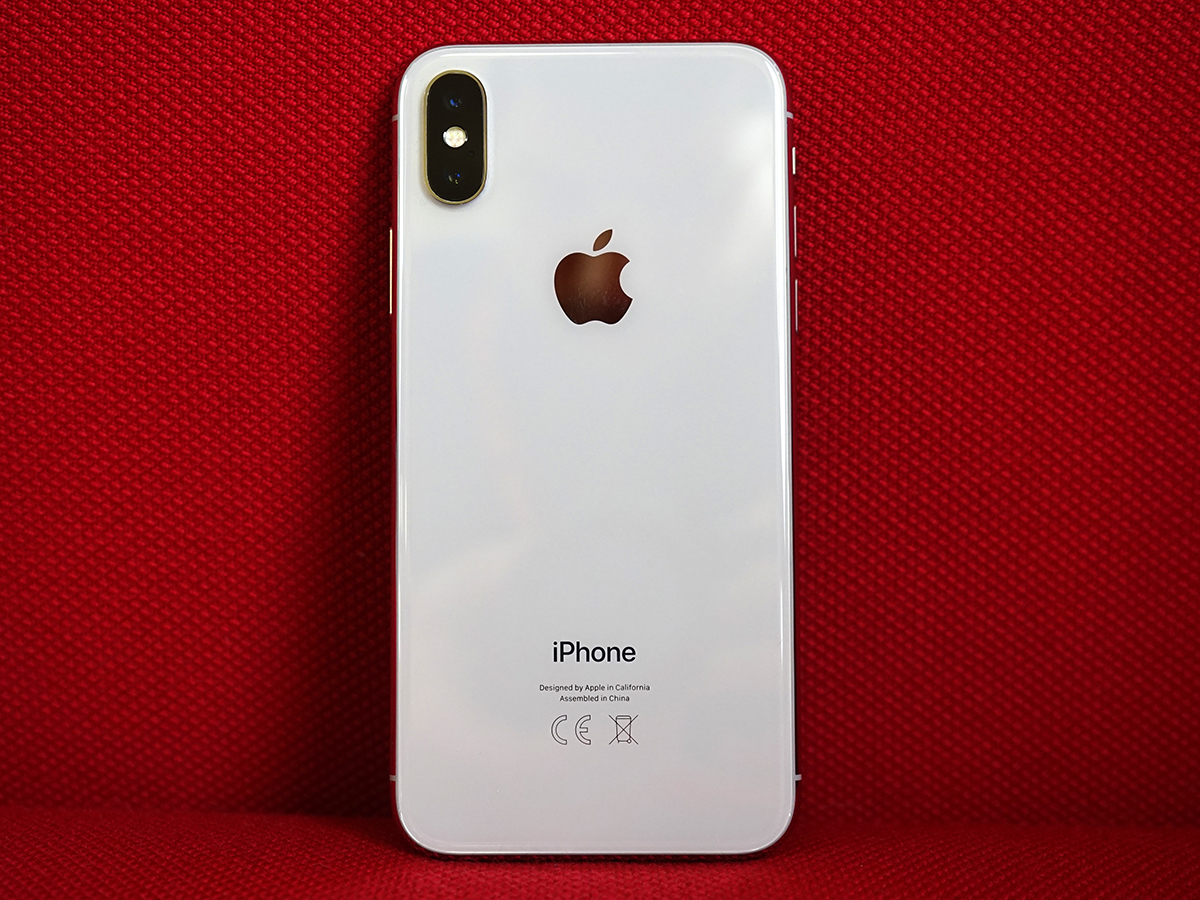 The iPhone X (shown) has one of the best smartphone camera setups in the world, but it's beaten by the Google Pixel 2 and now the Huawei P20 Pro.
We expect Apple to make the same kind of strong-but-subtle camera improvements they do with each new iPhone, although a P20 Pro-like third back sensor seems unlikely (maybe in 2019, says an analyst). Bloomberg suggests that the OLED-packing iPhones will indeed stick with a dual-camera setup in the back, but doesn't note what kinds of under-the-hood upgrades we might see.
Will there be any changes or tweaks to the iPhone X's front TrueDepth camera system? We're very curious to see what else can be done with that, especially when it comes to augmented reality applications.
Fact or fiction?
We're not expecting dramatic camera changes for the iPhone XS this time around, but perhaps Apple can bring in more of the Pixel-like algorithm magic to deliver even better snaps.
Is there anything else I should know about the Apple iPhone XS?
The iPhone XS will ship with iOS 12 out of the box, which Apple revealed at WWDC in June. The new version will improve performance on past models, allow FaceTime for up to 32 people, let you create your own animated "Memoji," and put an even stronger focus on augmented reality with ARKit 2.
If you're eyeing the larger 6.5in Max model, it sounds like it'll come with a neat advantage: a landscape split-screen mode for viewing side-by-side apps for things like Mail and Calendar, according to Bloomberg. No word yet on whether that will be a universal feature, or just something for Apple's own apps.
Bloomberg also says that Apple has a dual-SIM version of the 6.5in model in the works, but doesn't yet know which regions it'll launch in.
And this is a bit disconcerting: after eliminating the headphone port with the iPhone 7, it sounds like Apple may also exclude the 3.5mm-to-Lightning headphone jack adapter from this year's iPhone boxes. That flimsy little dongle helped headphone owners cope with the omitted opening, but with Apple pushing its AirPods and wireless Beats headphones, plus Lightning-connected earbuds in the box, the adapter could be a thing of the past.
That's according to adapter supplier Cirrus Logic, which reportedly "confirmed" the news for a Barclays research report in August (via MacRumors). There had been rumblings along these lines earlier in the year, but now it's looking more and more true. You'll surely still be able to buy the dongle separately, but if the reports prove true, Apple won't be handing them out with iPhones going forward.
Oh, and one more possible surprise: TrendForce suggests that the iPhone XS models will be compatible with the Apple Pencil stylus. Of course, Steve Jobs famously said, "If you see a stylus" with a smartphone, "they blew it." But iPhones were about half the size then, so…
Fact or fiction?
Pulling the headphone dongle sounds almost as obnoxious as removing the 3.5mm port in the first place. Almost. And the Apple Pencil suggestion is interesting. We could see it happening and being sold as a cool creative option, not a Galaxy Note-like everyday companion.