Stuff magazine August 2021 issue is out now
If you must get to work, you might as well do it in style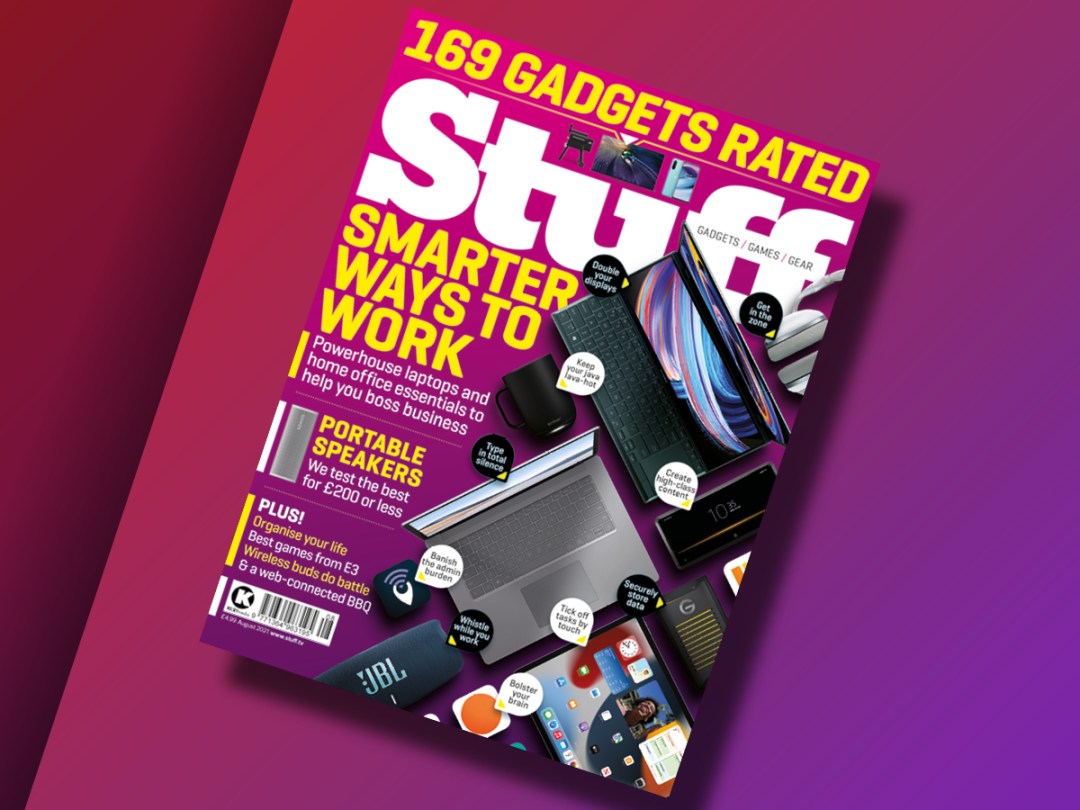 To quote New Zealand's fourth most popular guitar-based digi-bongo acapella-rap-funk-comedy folk duo, "it's business time"…even if the Conchords were referring to a different kind of 'business'.
Yep, this month's issue of Stuff is dedicated to smarter ways to work, and we've picked out an assortment of gadgets and gear so good that, dare we say it, you might even look forward to the 9-5.
So whether you're back in the office or now permanently base yourself in the room formerly known as kitchen, it's time to upgrade your workflow. Thank us later.
Stuff August issue: what a way to make a living
To state the obvious, work has changed a lot over the last year or so, but wherever you find yourself earning a crust, it's important that you have the right gadgets to get the job done.
From computer chairs and nifty wireless printers for the homeworker, to noise-cancelling earbuds for those once again braving public transport, we've got everyone covered.
And alongside the gadgets, we've rounded up the best apps for boosting your productivity and amusing yourself on the tube, while a guide to men's skincare will have you feeling your best as you plough through unread email chains.
Stuff August issue: game face
Of course, it's important that you reward yourself for any hard day's graft, and what better way than sitting down and booting up a game. As it happens, this month's issue also features a bumper review of E3, the annual extravaganza of video game reveals. We tell you which of them you should care about.
Beyond that, we've tested the best sub-£200 Bluetooth speakers for your summer staycation, while the sequel to Sony's best-in-class true wireless earbuds have arrived. Get our verdict in this issue.
Stuff August issue: How to get your copy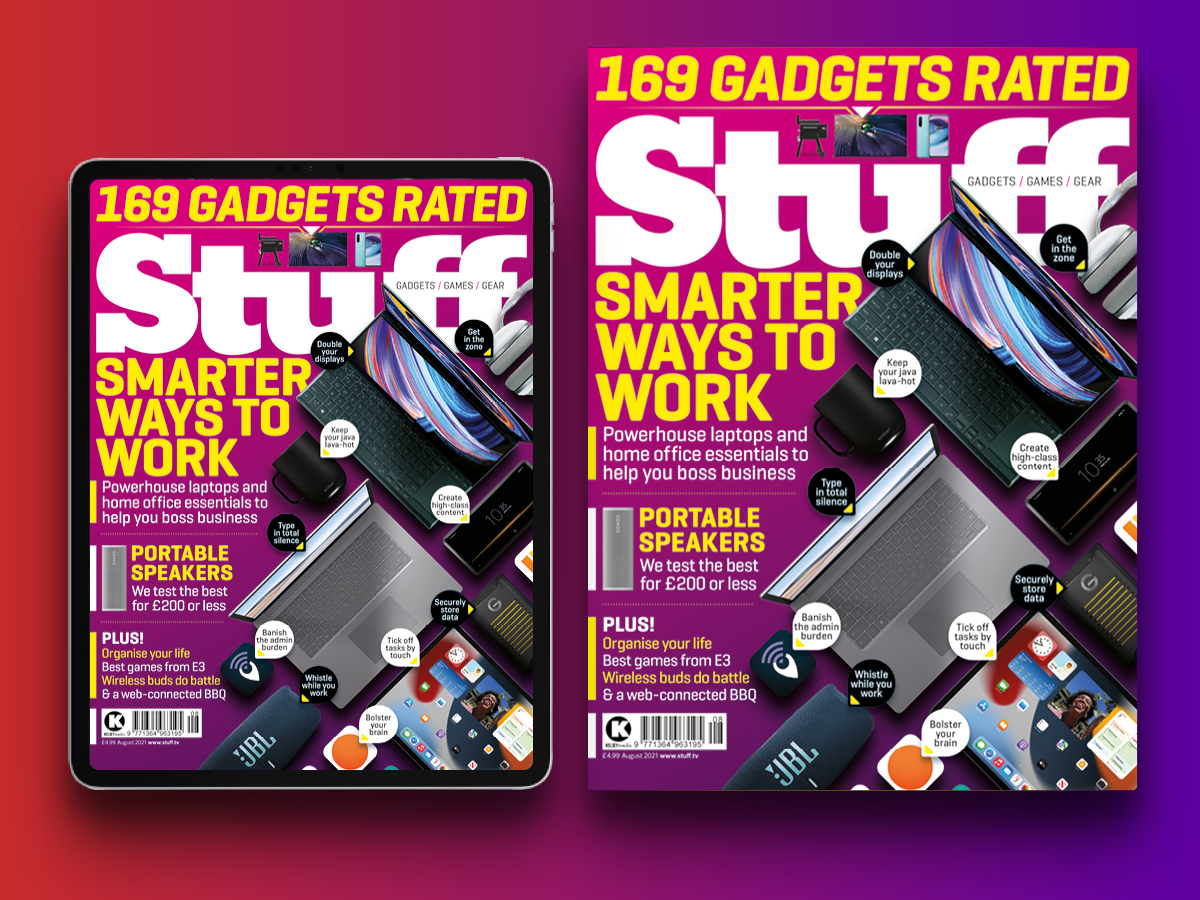 Luckily for you, reading this fine magazine of ours could hardly be easier. Traditionalists can have a print copy delivered straight to their door, but if you prefer to get your steps in, we're in all good supermarkets and newsagents. Head to the Kelsey store for single copies and the best subscription offers.
And as a tech-minded publication, we naturally embrace all things digital, too. If you want to go paperless, the App Store, PocketMags and Readly can sort you out.
Thanks as always for your massive support. We couldn't continue making the best gadget mag out there without it.