1More Quad Driver review
Premium buds with plenty warmth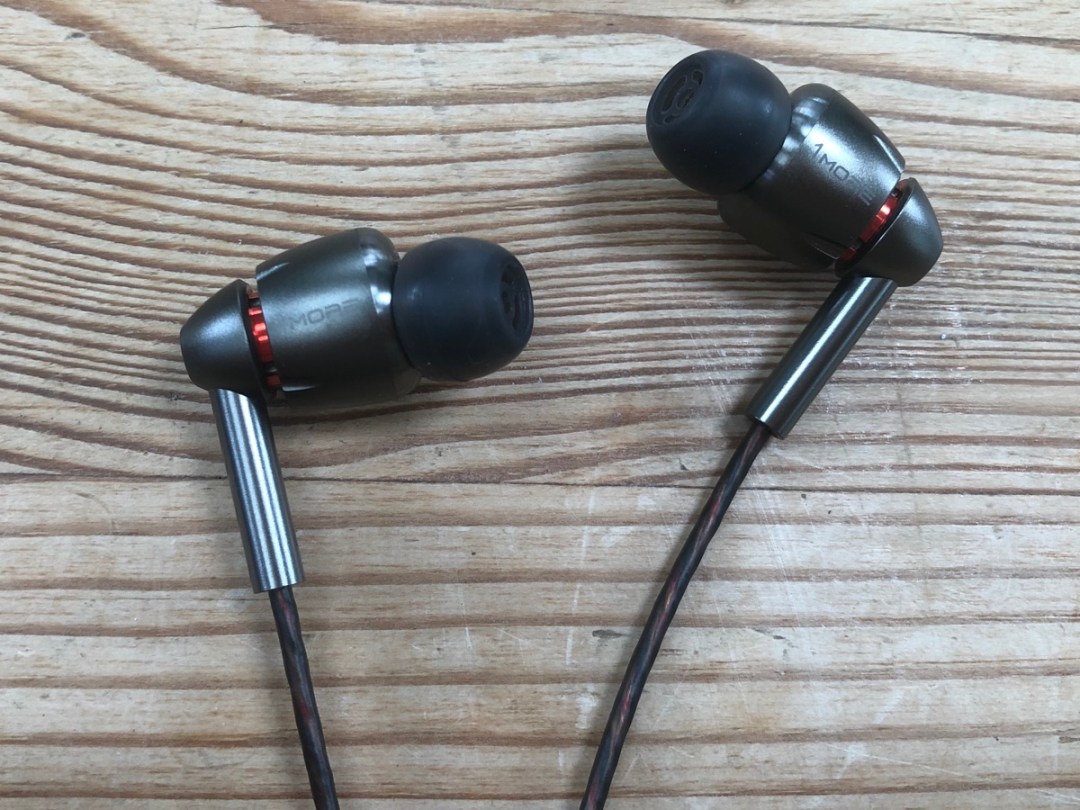 When we talk about in-ear headphones, the conversation so often tends to be around affordability.
While people are getting used to the idea of replacing the buds that come bundled with their smartphone, the impetus to spend £100+ on in-ears just doesn't seem to be as strong as it is with a pair of over ears.
The 1More Quad Driver in-ears are here to show you why you might want to reconsider that, squeezing in the tech and performance that justifies their higher price tag.
Design: Gold member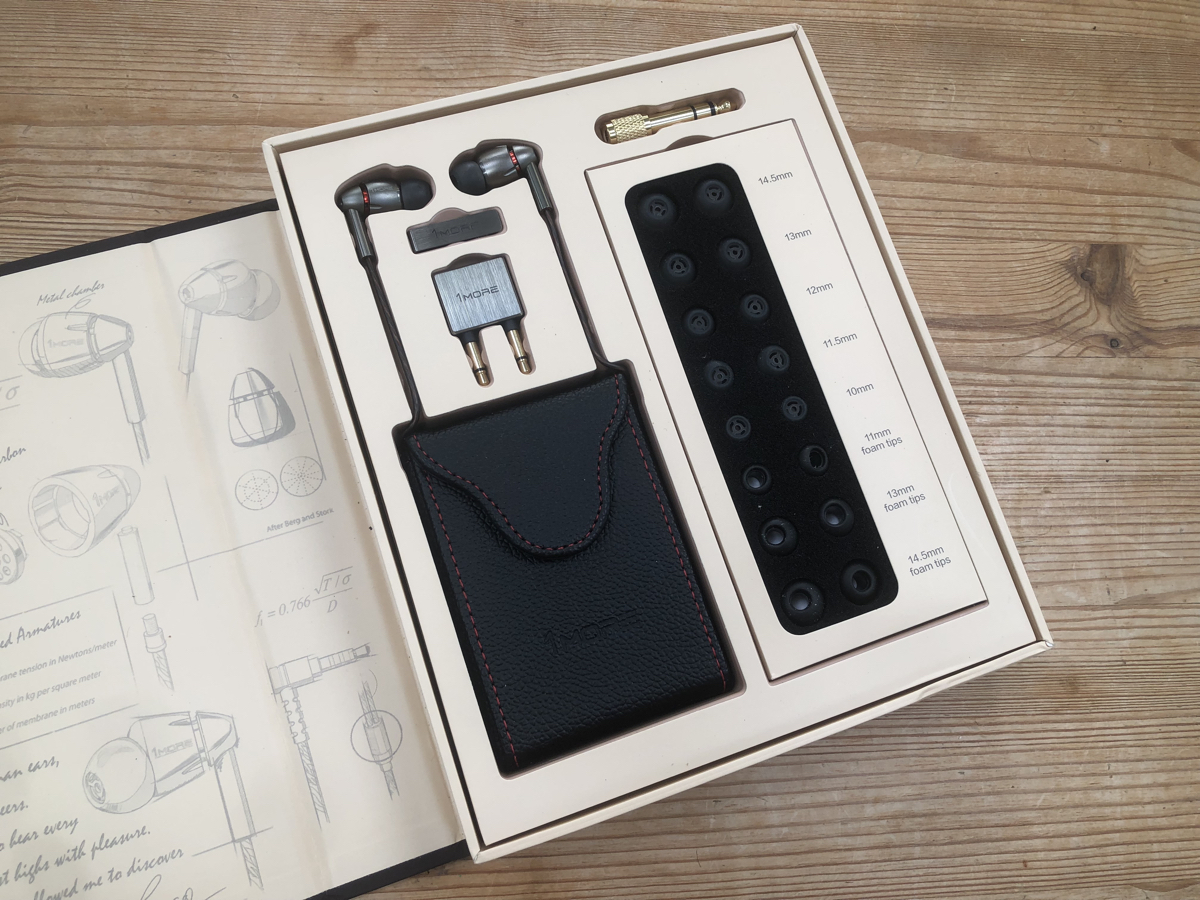 You'll certainly see where your extra pennies have been spent when it comes to the design of these in-ears.
Made out of solid aluminium, the buds both look and feel like a premium product, with a flash of red titanium around the middle to give them a splash of colour.
The reassuringly click-y universal three-button remote on the anti-tangle Kevlar cable and the angled 3.5mm jack are also aluminium, and feel sturdy enough to last a good chunk of time being pulled in and out of a bag several times a day.
There's a hard leather carry case should you prefer, as well as an airplane adapter, gold-plated 3.5mm to 6.35mm jack for more hi-fi focused kit and a shirt clip for avoiding cable rub. Quite the accessory bundle.
The buds are a little larger than some other in-ears you might have tried, but that's to squeeze in the four drivers that give them their name – three balanced armatures looking after the high-end frequencies and a dynamic driver in charge of the bass and mids.
Getting the right fit in a pair of in-ears is key, and the 1Mores come with eight different ear tips (five silicone, three foam), as well as the default tips that come already fitted. The buds are also angled at 45 degrees, to sit more comfortably in your ear.
I would usually jump for the foam tips, but I didn't get on with them here – not only were they tricky to fit, they also seemed a little shallow, and I preferred the silicone tips instead for getting the most snug fit. Thankfully there are enough of them to make sure you do.
Performance: King of bass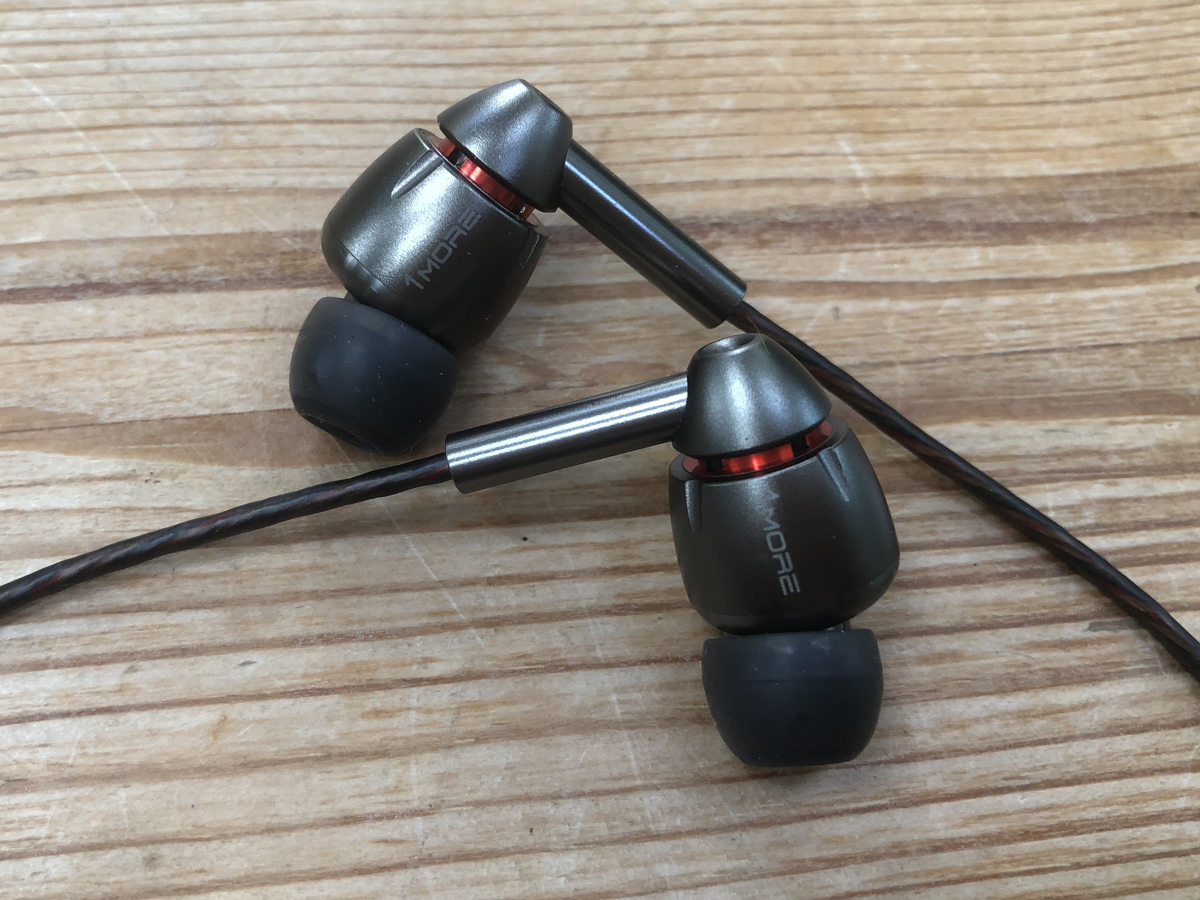 If you're coming from cheaper buds, the balance of the Quad Drivers might take a little adjusting to. That's because they offer a smoother, more laid-back personality that puts you at the heart of the performance, instead of grabbing you and forcing you to take notice.
It doesn't mean they aren't capable of excitement – they are, but they take a slightly more grown up approach in getting it. Rather than relying on a boosted treble to give an upfront sound, they use on-point timing, lush, textured vocals and a clean open treble to get your foot tapping instead.
Tonally, they are on the warm side, with a low, powerful bass that really is king of proceedings here.
It can sometimes get a touch overwhelming – particularly in a bassy recording when there's a lot of low end jostling for attention – but it helps give them a confident, assured sound at the same time. It's perhaps not quite as punchy as it could be, but the rumble is undoubtable.
This weighty influence extends into the lower mids too, thickening them up slightly, but also giving them their rich, solid sound that makes them infinitely listenable.
They're balanced out by crisper upper mids that extend into the treble, keeping things sounding detailed and expressive.
Even if you're used to a more upfront midrange, spend some time with these and the balance will still likely win you over with how effortlessly it is pores over your favourite tracks.
They offer a wide soundstage for in-ear headphones too, which helps with giving dynamics space to breathe, and create an overall better sense of space that we are used to from in-ears.
1More Quad Driver in-ear headphones verdict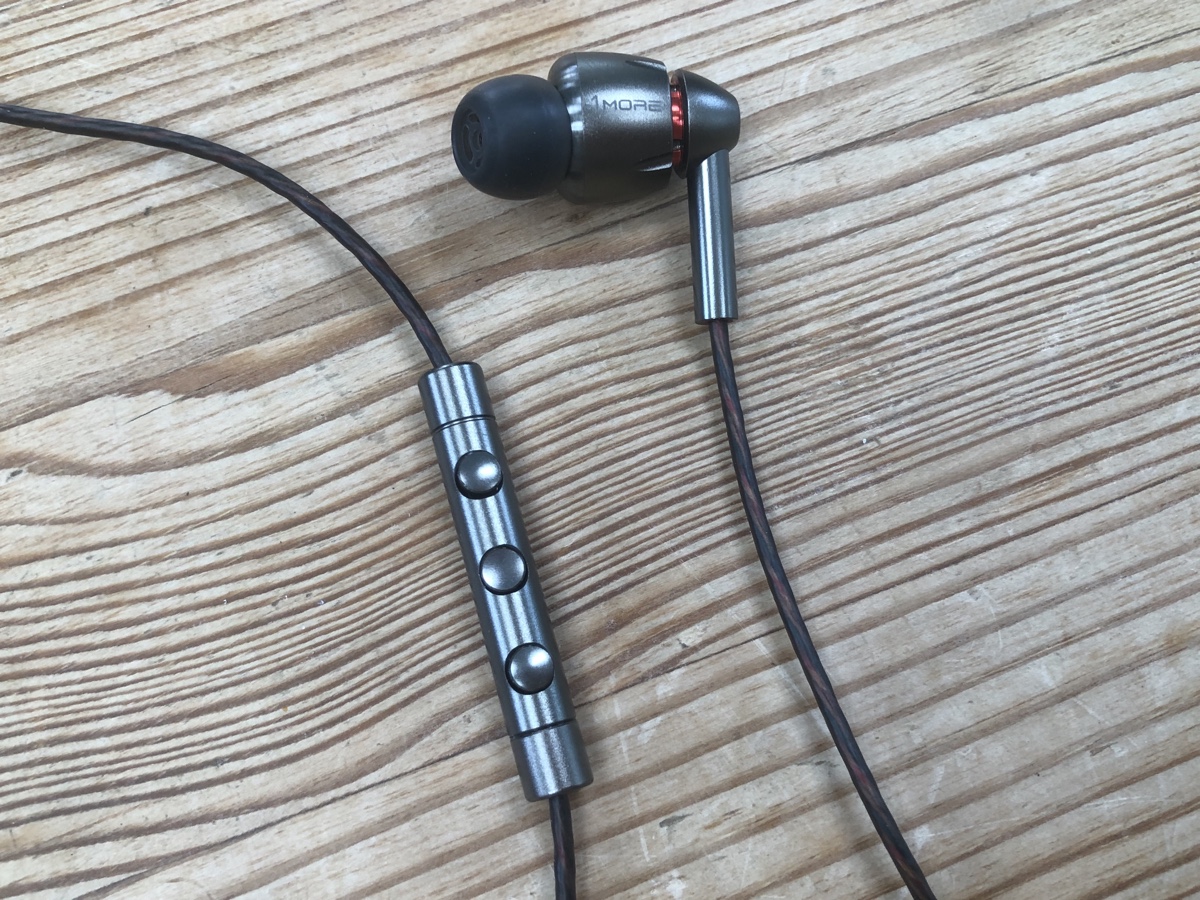 For those with a bigger budget to spend on in-ears, the 1More Quad Drivers offer a grown up, confident performance, with stacks of detail and a premium design that looks the part too.
While their low-end warmth won't be for everyone, the detail, expression and pure listenability they are capable of is hugely likeable – the type of headphones that you could lose hours to.
Stuff Says…
A really likeable pair of premium in-ears, though their low-end emphasis won't be for purists
Good Stuff
Solid design
Natural performance
Smooth midrange
Bad Stuff
Bass is a touch overwhelming at times
Foam tips difficult to fit