1More Spearhead VR Gaming Headphones review
Fully-featured gaming headphones for a fraction of the price.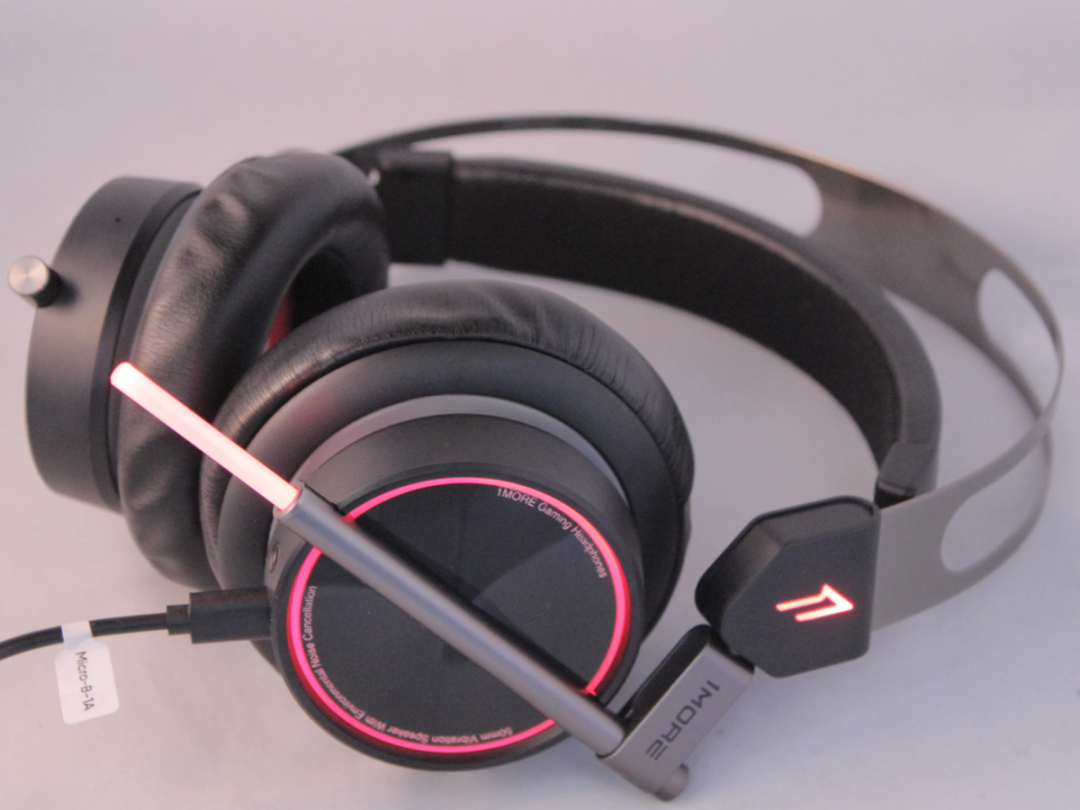 The gaming headphone market is, pardon the pun, quite noisy. There are dozens of high-end options out there, many of which tout impressive specs, great sound and crystal clear microphones for communicating with your squad.
1More, much like with its Dual Driver Bluetooth headphones, is changing that approach, entering the market with some seriously good audio and even better prices. Its latest release is the Spearhead VR Gaming, headphones that are priced at just $99.99 (a little over £75).
So, can these really bring big sound on a budget? Let's find out…
Design: Like cushions on your ears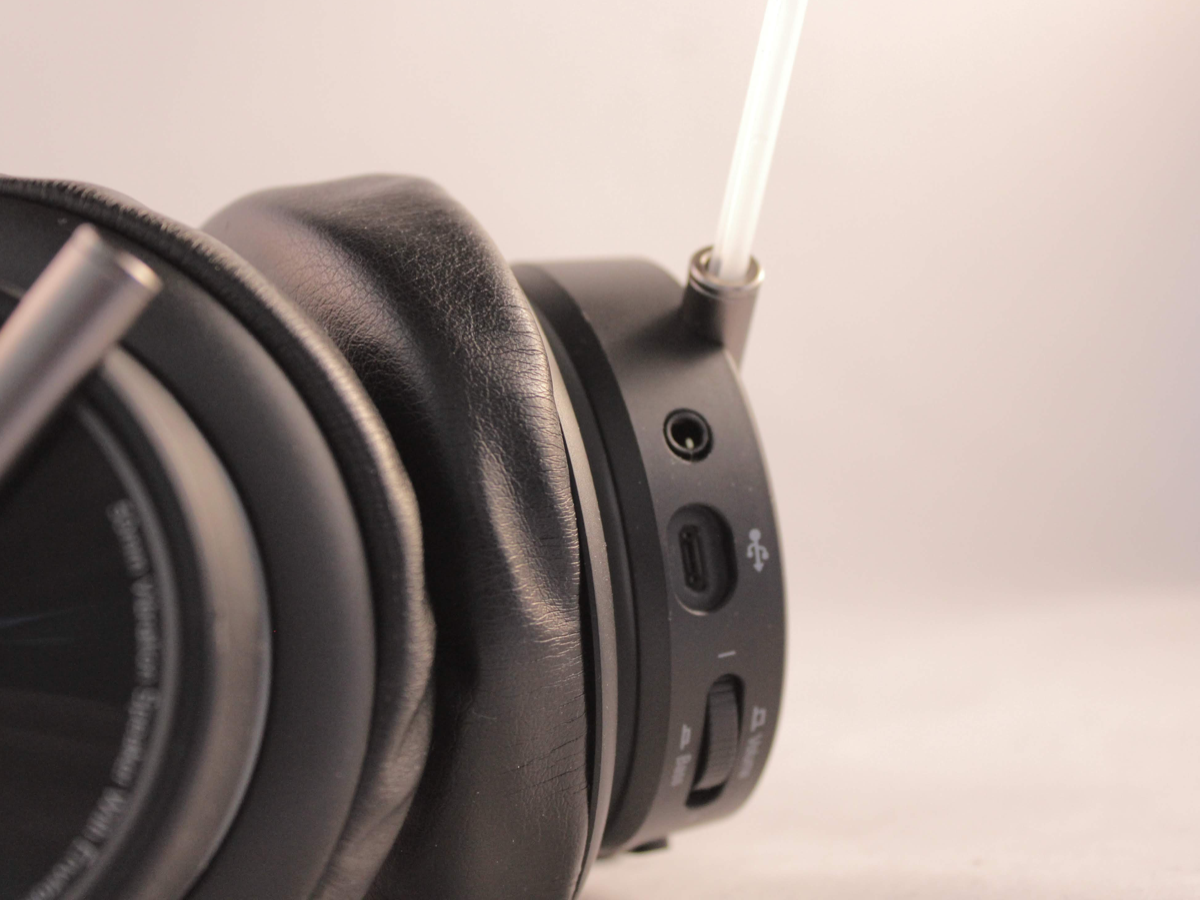 Unbox the Spearhead VR Gaming and yep, they sure are gaming headphones. This means you're getting a gamer-centric design – glowing LEDs all over the place and an extendable mic arm. It'll be ostentatious to some, but they're not ugly by any stretch of the imagination.
The first thing that jumps out at you is their premium construction, especially when you consider the price. This marriage of stainless steel, brushed surfaces and zinc alloy hinges feel great to the touch, while keeping things nice and lightweight.
But all that plastic does have a downside. The elasticated headband creates a "twang" sound whenever you move your head, which reverberates for a few seconds within the earcups. Plus, every tap, creak and brush of a cable on your clothing will bounce around the acoustic chambers. If small sounds like this bug you, they will really get on your nerves.
Thankfully, the headphones are still really luxurious even for prolonged gaming sessions. The 1Mores don't come with that tight clamp-like feel that a lot of gaming headsets suffer. The headband adjusted to my huge noggin and the clasp of the cups to my ears didn't feel to constricting at all.
In fact, the cushioned headband and spongey headphone pads feel like 1More has crossed a great gaming headset with a really comfortable pillow.
On the left cup, you'll find the inputs and all the controls in one handy place. A volume/bass control dial (the bass requires you pushing in on the dial, which can get a little fiddly) and a microphone switch.
Unfortunately, this does mean that the headset is wired, either through 3.5mm audio jack or USB, so there's no wireless options if you want to go cable-free. Wireless sure offers convenience, but if you're a serious gamer, wires mean rock-solid audio performance without having to worry about batteries.
Features: Complete focus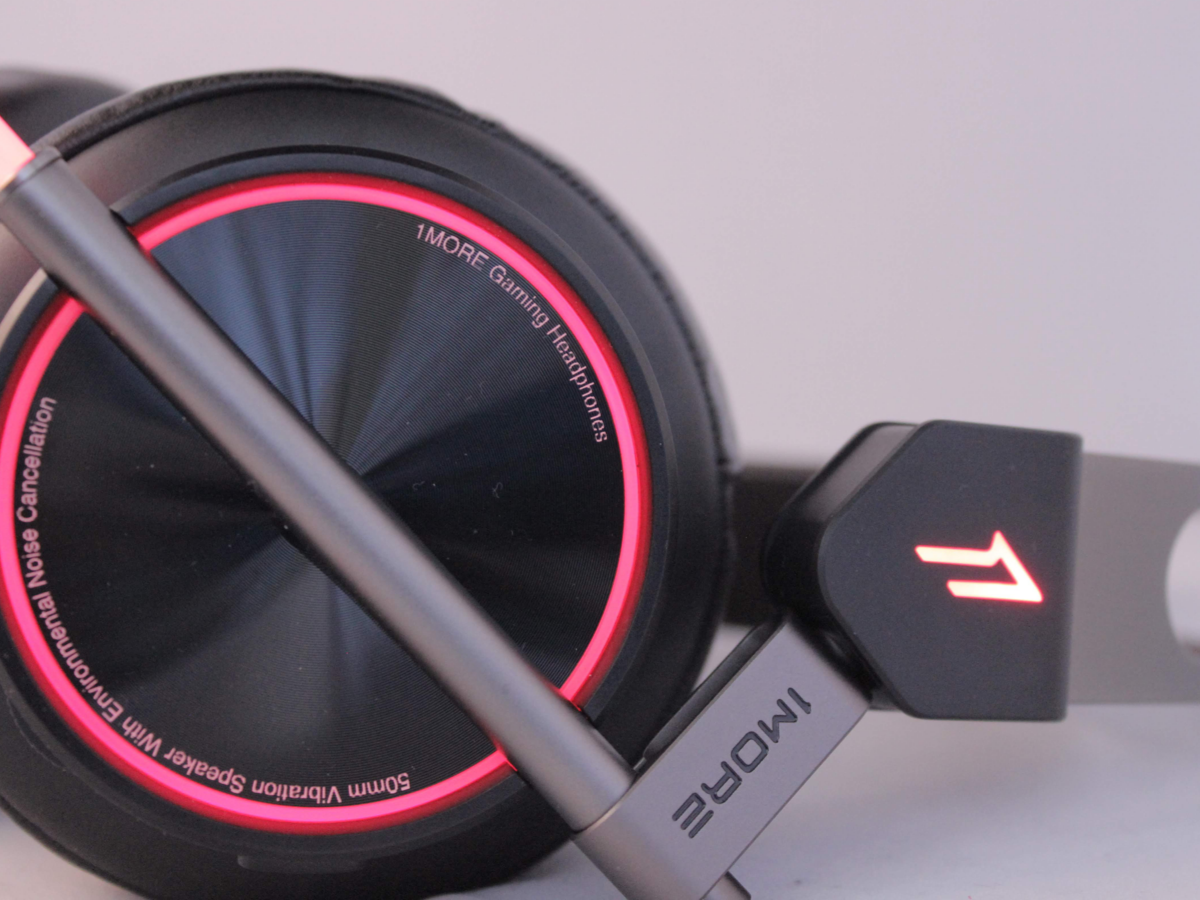 1More's Spearhead VR Headphones come with environmental noise cancellation technology (ENC), a proprietary system that uses a dual microphone array to filter out background noise. While this won't be a massive issue for most gamers, 1More's system does work very well. If you happen to live on a busy street sounds, or share a room where people are talking, 1More's ENC tech will isolate you from these distractions.
On top of this, you can customise the LEDs to one of over 16 million colours. If you want to match your headset to your twitch stream branding coloursm it's a nice to have. Plus, you can make the LEDs flash, pulse or even cycle through colours at a variety of speeds.
There's also a competitive edge to be gained from the 7.1 surround sound. In multiplayer games (such as COD: Modern Warfare Remastered, which you can get for free on PS Plus this month), it's an advantage to be able to hear what's happening around you, rather than simple stereo.
Performance: Drop the bass
And now, we turn to probably the most important part of any headphones review – do they actually sound good?
Turn off all the EQ and DSP enhancements and the 1More Spearhead headphones offer a nice, balanced sound. The bass doesn't overwhelm the mids and the highs don't wash out at high volumes. The 50mm Maglev Graphene Drivers perform well under the stresses of both in-game audio and listening to music – making for a surprisingly good experience for the price you're paying.
Switch on the company's recommended EQ measures and 3D effects, however, and things start to sound super artificial. In its attempt to create some spatial sense around you, the quality of the output is noticeably reduced.
It sounds great. Just keep all the extras turned off.
Verdict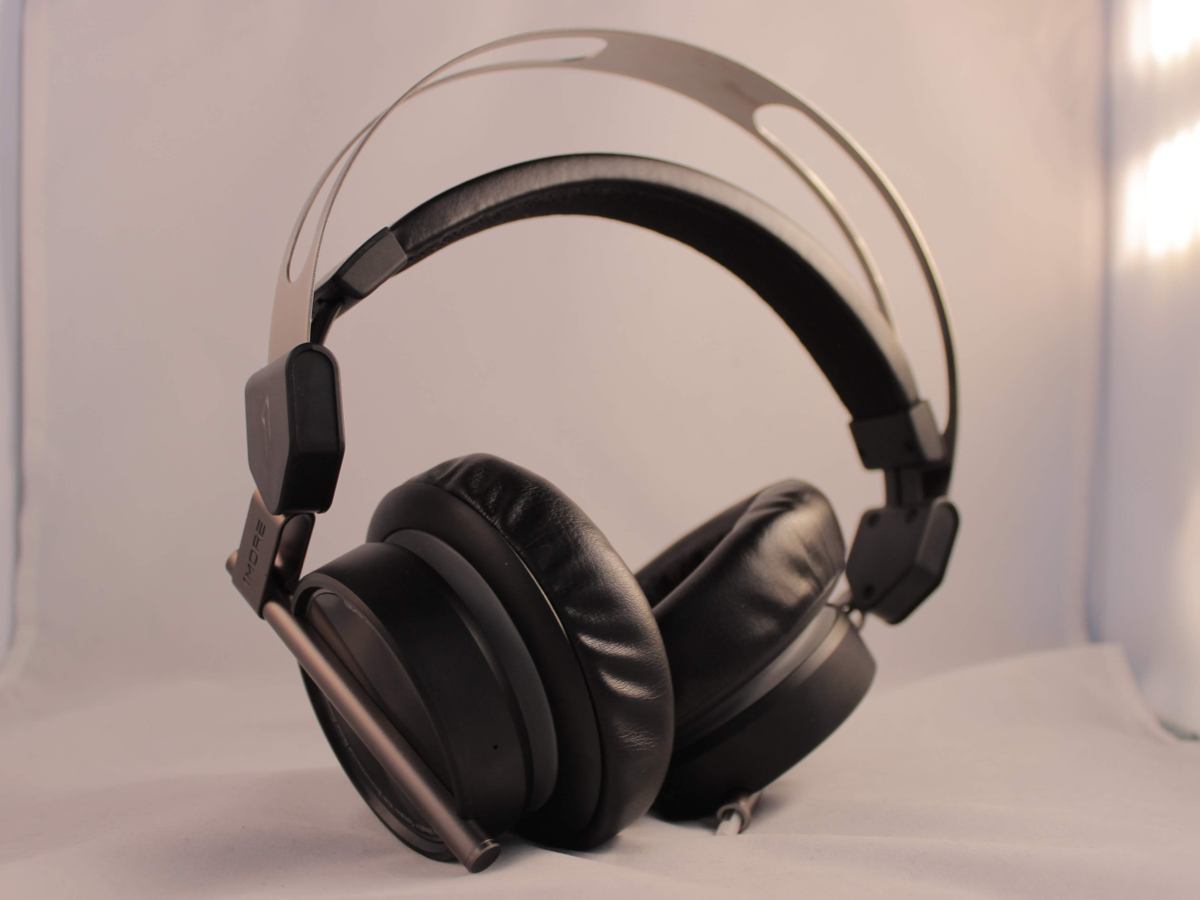 At such a low cost, I wasn't expecting much from this headset. But 1More prove that it's possible to get great sound quality, comfort and features without having to spend the same amount as a games console to get it.
The detailed, balanced sound is fantastic, provided you turn off all the DSP options, and they have a nice, premium feel to them that you won't get from many other headsets in this price range away from HyperX's excellent offerings.
If the occasional twang or creak is really going to bug you, and that USB cable is going to get in the way, you should save up a little more and maybe look towards Asus' ROG Centurion headphones.
But for a gaming headset on a budget, you can't get better than 1More Spearhead VR Gaming for great sound quality, comfort, noise cancellation and microphone clarity.
Stuff Says…
Fully-featured gaming headphones for a fraction of the price.
Good Stuff
Balanced sound
Premium materials
Budget price
Bad Stuff
Strange digital audio settings that you should turn off
Hollow plastic headphone cups echo every tap and creak
Not wireless