Acer Chromebook Spin 13 review
Can Acer's premium convertible Chromebook take the fight to its Windows rivals?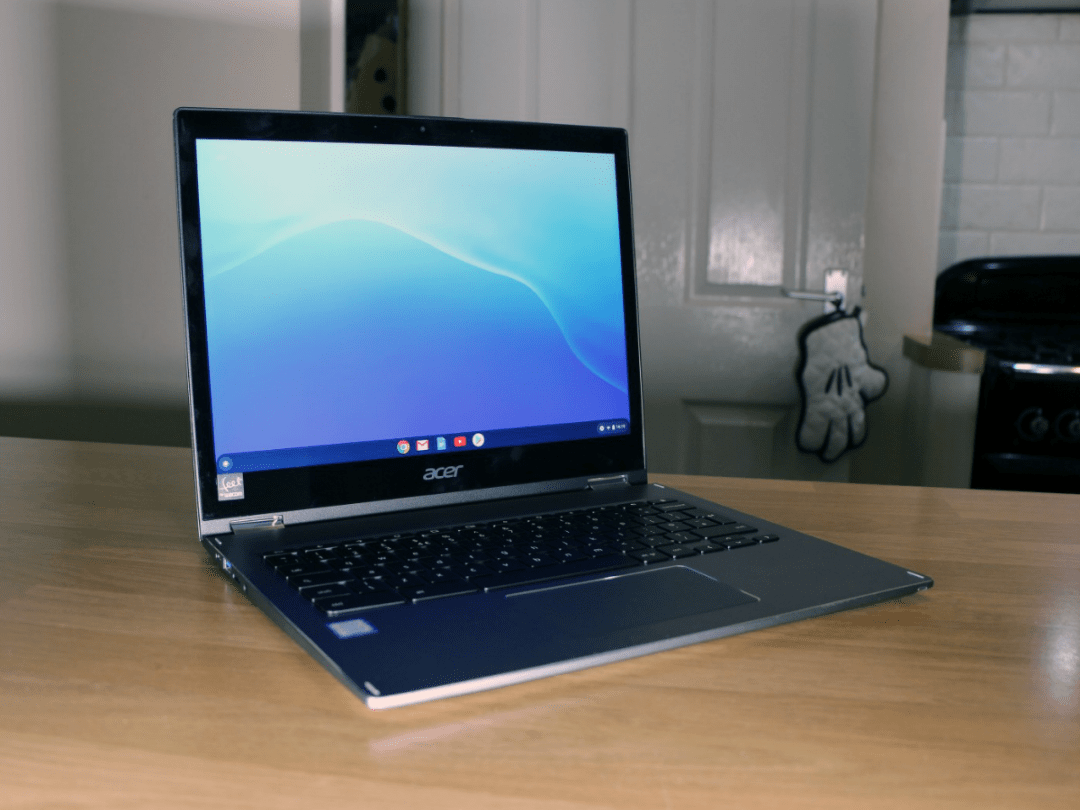 At £700, this 13.5in Acer is one of the priciest Chromebooks on the market – which means it plants its flag firmly among Windows-based laptops.
That's a bold move when Chrome OS is regarded as flimsy and limited compared to Microsoft's all-conquering OS.
So, why does Acer reckon this machine is worth as much as a Windows one? For starters, there's the design – it has a stunning metal body and a smart hinged mechanism. Under the hood, Acer promises laptop-level power, with a proper Intel processor and 8GB of RAM.
No matter how shiny and fast the Acer is, though, questions about Chrome OS remain – can it convert Windows devotees, or is it only worth using if you're already invested in Google?
Design & Build: Shiny but Sizeable
There's no denying the Acer's design chops. It's made from anodized aluminium and looks and feels fantastic, with neat touches like bevelled edges and brighter hinges. The metal used throughout is robust, so the whole machine feels sturdy. There's not a hint of cheapness in the Acer's design.
As the name suggests, the Spin's screen rotates through 360°. The movement is smooth, if a little stiff, but it can be used in laptop, tented, tablet and stand modes. Whether you're hammering through emails, handling design work or watching a movie, this Chromebook can handle it.
Around the edges you'll find two USB-C ports that can charge the machine, one full-size USB 3 connector, a microSD card slot, an audio jack and a volume rocker. That's a conventional port selection, but it's still a little disappointing to find no extra USB ports and no HDMI output – especially when this Chromebook is designed for productivity.
The Spin tips the scales at 1.5kg and it's 17mm thick. That makes it a little larger than other Chromebooks, like the Asus Chromebook Flip C434, plus it's a tad chunkier than many Windows-based rivals – the HP Envy 13, for instance, weighs 1.3kg and is 15mm thick.
The Acer's slight heft can make this machine a little awkward to use in tablet mode, but that's our only practical complaint about the design.
Screen & Sound: Sharp and Stylus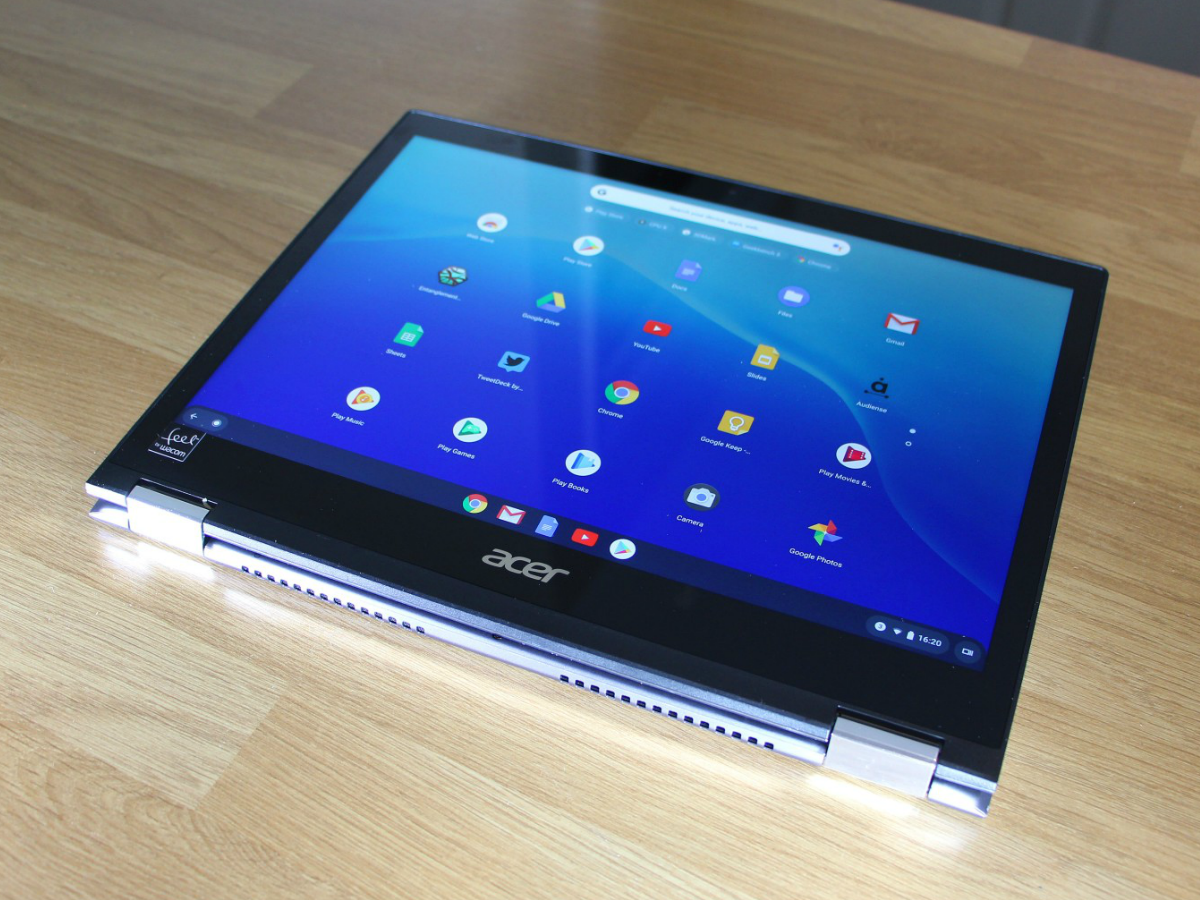 The display is one area where the Acer makes a dramatic departure from many rivals. It's got a 13.5in touchscreen panel with a 4:3 aspect ratio, so it looks far squarer than the 16:9 widescreen displays found everywhere else.
It's great for work and for web browsing, where that extra vertical space makes it easier to handle productivity tools and to view web pages without extra scrolling. It's not so great for media though. With most TV shows and movies produced in 16:9 you're going to get extra black bars on this panel, which makes this screen look clunky – and its bezels aren't small to begin with.
The panel's work ability is highlighted elsewhere. The resolution of 2256×1504 delivers a density level of 201ppi, which makes this screen incredibly crisp – certainly sharper than any 1080p panel at this size. It's an IPS display, which means great colours.
A stylus is also stowed away in the base. It's a Wacom-made pressure-sensitive unit that works well with this screen – certainly good enough for mainstream design and drawing tasks. It's not an active stylus, but that's a bit much to ask at this price.
Quality is stonking too. The Acer's brightness level of 353cd/m2 means it can be used effectively beneath office lights and outdoors, and its contrast level of 1523:1 is superb, with loads of vibrancy and punch. Colours are extremely accurate.
For web browsing, graphical work and for media and games, this panel is fantastic. It's arguably better than conventional laptop displays thanks to its resolution, quality and aspect ratio.
The speakers are decent, too – certainly good enough for day-to-day duties. It's just a shame that they're on the underside of the machine because it makes audio a little muffled.
Keyboard & Touchpad: A Lighter Touch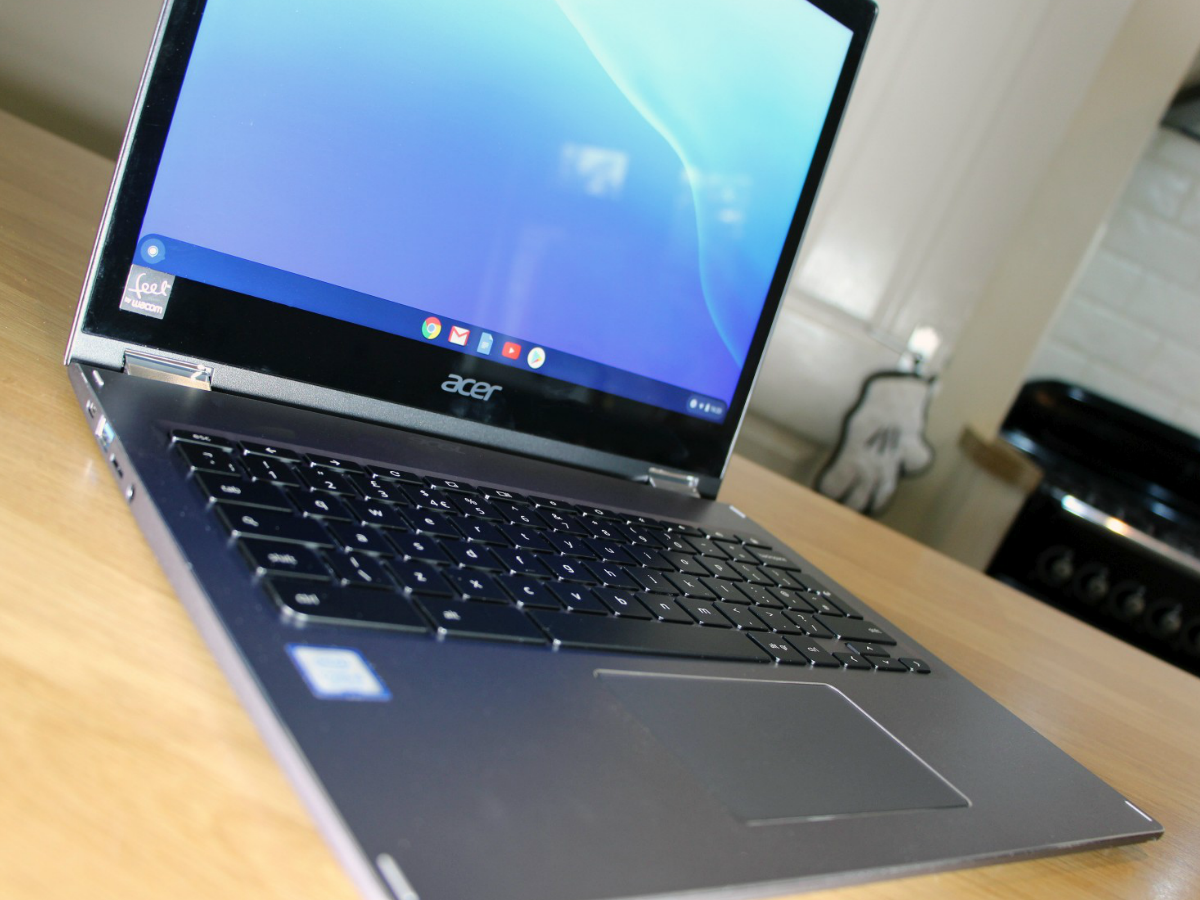 The keyboard is a chiclet unit with solid typing quality: there's just as much travel as you'll find on other Chromebooks and Windows-based laptops.
For hammering through documents, answering emails and for navigating the web, we've got no problems – it's very good. It could do with a little more snap, but that's a minor complaint and you'll only be put off if you're used to MacBooks and ThinkPads.
The trackpad is good; it has a smooth surface, its in-built buttons are fast and snappy, and it has gesture support.
Be aware that this keyboard has no numberpad or function row – not ideal for certain work tasks.
Performance: Google's Powerhouse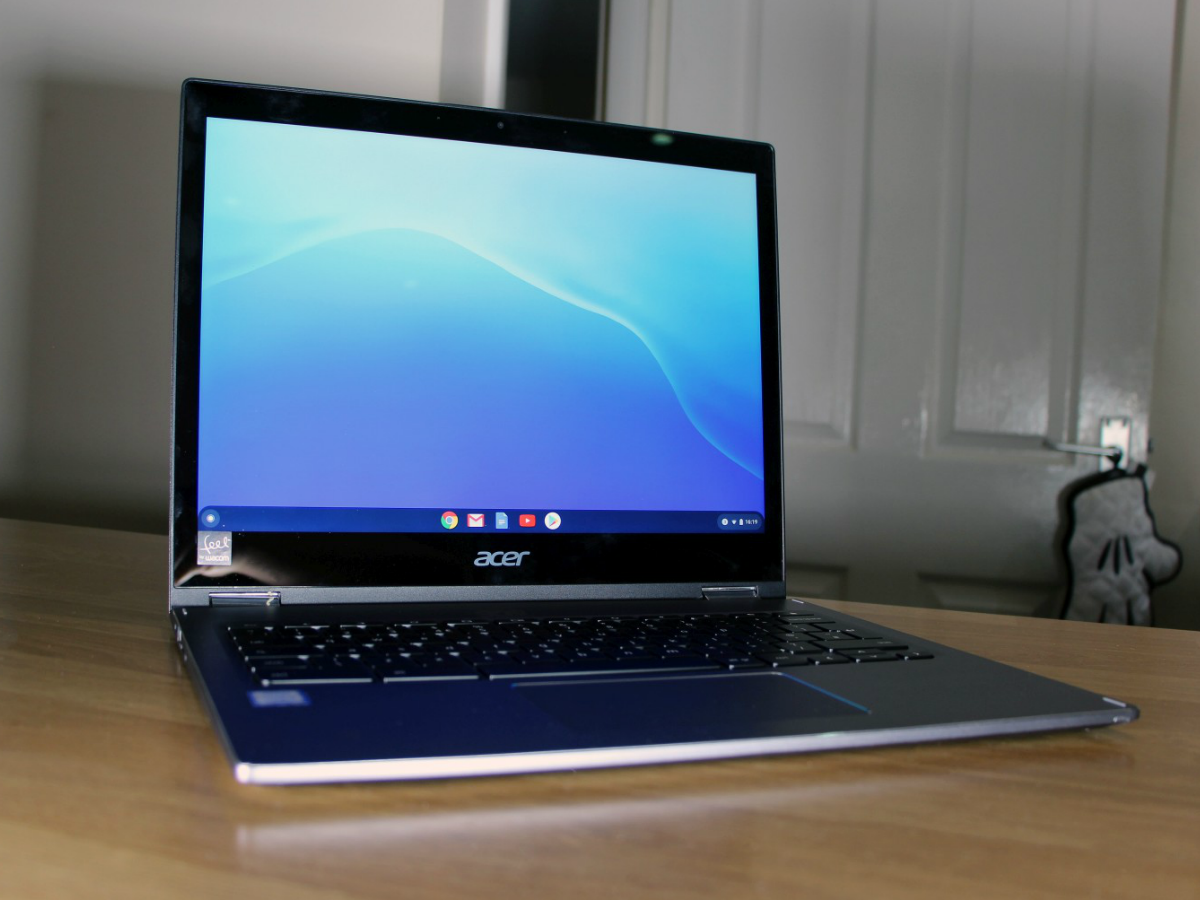 The Acer costs more than most Chromebooks, but part of the reason why can be found on the inside. The Spin 13 uses an Intel Core i5-8250U processor. It's one of Intel's last-generation parts, but it still has four Hyper-Threaded cores, a 1.6GHz base speed and a Turbo peak of 3.4GHz.
It's paired with 8GB of memory, Intel's integrated graphics core and a 128GB SSD. That storage isn't particularly generous, but the Chromebook's 100GB of cloud space shores things up.
It isn't the kind of specification associated with cheap-and-cheerful Chromebooks; instead, it's the kind of hardware found in Windows laptops. Indeed, the HP Envy 13 from last year had virtually the same specification.
It's also leagues ahead of the low-power Intel Core chips found inside Chromebooks like the Asus Flip C343.
If you're after performance proof, look at Geekbench 5. The Acer scored 3534 points in its multitasking test – no different to Windows machines with the same processor.
It's easy to find Windows convertibles with Core i5 processors at this price, although they will have slightly chunkier designs and 1080p screens. Similarly, loads of conventional Windows laptops have Core i5 CPUs and Full HD screens – and they often cost less than £600.
We never experienced performance issues with this machine – it ran everything, including work tools like Microsoft Word and Photoshop Express and games like Mario Kart Tour and Asphalt 9. Multiple browser tabs, all with apps running, were not a problem. However, when the internals were tested, we did notice a little fan noise. It's no worse than Windows machines, but don't assume that this Chromebook is silent.
The Acer does have limitations, but they don't come from the internals – they come from Chrome OS itself. Google's system is easy to navigate, with a Windows-style desktop that borrows the app drawer and dock from Apple's OS X. It's got all of the usual Android trappings, and the familiar notification centre is a great way to quickly access every setting you'd need.
It's easy to zip around this operating system, and if you've ever used an Android tablet or smartphone you'll be up to speed in no time. And, as ever, loads of everyday software is available on Google's system. You can get all of the usual consumer apps alongside plenty of business applications.
However, Windows remains more versatile, with broader support for work software alongside proper desktop apps and games.
It all comes down to what software you need on a day-to-day basis. If those apps aren't available on Chrome OS, you're out of luck.
Battery life is fine. With YouTube running and with the screen at 70% brightness the Acer lasted for just over eight hours – so, with careful coaching, you'll just about make it through a full day. It'll be tricky to reach a full ten hours with this machine unless you're frugal, though. Expect six hours if you're really pushing the screen and the internals with tougher productivity software.
Acer Chromebook Spin 13 Verdict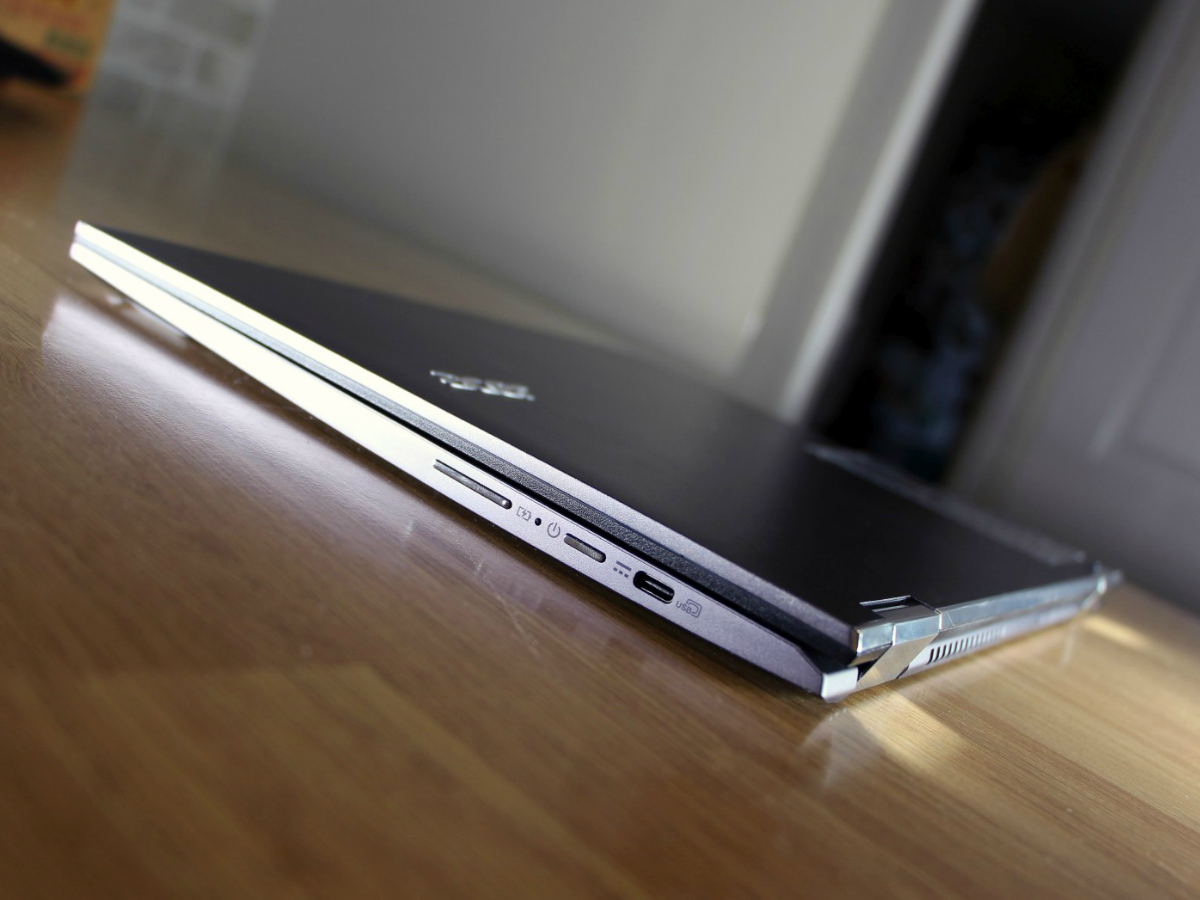 The Spin 13 is impressive, and one of the most versatile Chromebooks on the market.
It looks the part thanks to its all-aluminium construction, the screen is fantastic, while the Core i5 processor and generous helping of memory inside make it more powerful than most other Chromebooks.
It really does come down to how you're going to use your new machine. If you're already in bed with Google's services – and happy to base your laptop life around them – then the Acer Chromebook Spin 13 is a fantastic choice.
Stuff Says…
Chrome OS isn't for everyone but the superb screen, great design and plenty of internal power makes this one of the best Chromebooks available right now
Good Stuff
Superb 4:3 touchscreen
Loads of computing power
Slick convertible exterior
Decent keyboard
Bad Stuff
Windows users won't like it
Middling battery life
Mediocre port selection