AKG Y500 Wireless review
Affordable on-ear headphones gain a zero, lose the bling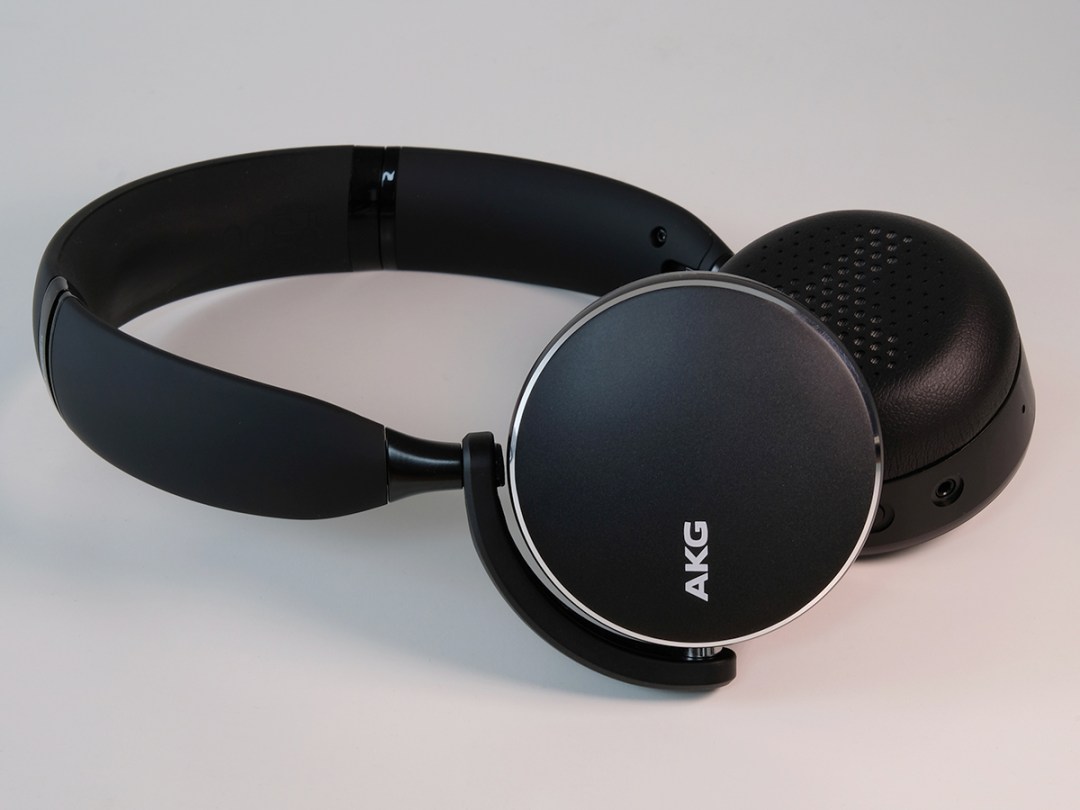 Five years ago, a strange phenomenon began to be recorded on streets across the western world. People – apparently normal people – were seen walking around in gaudy-coloured headphones with 'AKG' plastered on the sides in massive white letters. "Do you like my award-winning AKG Y50s?" they would ask, pretending not to notice all the laughing.
Thank heavens for product evolution. The Y50BT on-ears that followed in 2015 had a slightly more restrained design to go with their Bluetooth connectivity… and now they're replaced by the AKG Y500 Wireless, souping up the tech specs again and transforming the design from 'slightly more restrained' to 'downright classy'. 
If you take an already popular set of 'phones, improve the battery life, refine the controls and make them 100% non-embarrassing to wear in public, you've got to be onto a winner, haven't you?
DESIGN: OUT OF SIGHT
Look how small they've written 'AKG' on these things! They actually look more like the company's N60NC noise-cancellers than the Y50BTs, at least in this plain black finish. And when we say 'plain', we do slightly mean 'boring', because the other finishes available – blue, green and pink, all coolly metallic – look a lot more fun than this, but without losing the aforementioned classiness.
Beyond that, we're talking about a solid aluminium and plastic build, with chubby memory-foam earpads that are adjustable in all directions and a squishily padded headband that can be extended for comfort. A soft carry-case is included and the 'phones are easily folded up for stowing.
The control layout is simple and logical. On the left earcup, you get volume up/down and a play/pause button; on the right, a power/pairing switch and a button to engage Ambient Aware mode, which lowers the volume so you can hear exactly what the people behind you in the Asda checkout queue are saying about your choice of processed chicken products.
Double-tapping the pause button can summon your chosen voice assistant, while a long press lets you answer phone calls. Charging is via trusty old microUSB; if you don't remember what that is, you'll be relieved to find there's a cable included.
FEATURES: STOP THE SHOW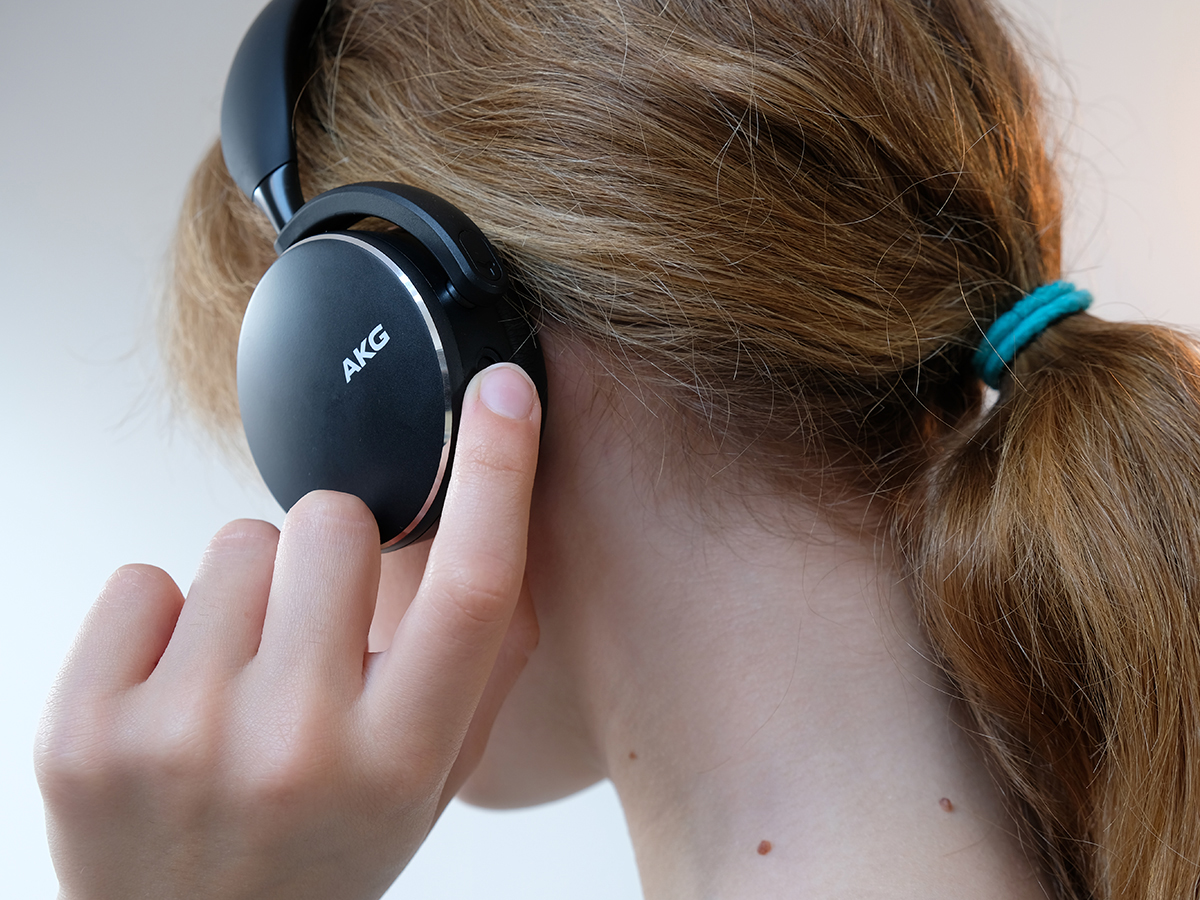 Bluetooth headphones and speakers are starting to learn how to pair with multiple devices, and the Y500s make it easy to double up your music sources. Don't worry, this doesn't mean listening to two different mixes of Rock Me Amadeus at the same time; it just means they can remain paired with two phones, and will instantly flip between them whenever you press play on whichever one isn't currently active.
In practice, while initial pairing with either Android or iOS was super-quick for us, getting anything else connected simultaneously involved a fair bit of glitchy trial and error. But it's a potentially handy feature, and Bluetooth performance in general is solid. If you'd prefer something even more solid, like actual wire, there is a mini-jack input on the left cup and a cable (with one-button remote) in the box.
On the subject of handy features, the Y500s are designed to sense when they're taken off your ears and automatically pause the music, then start up again as soon as you pop them back on. It works, except when it doesn't.
SOUND: VELVET WALTZ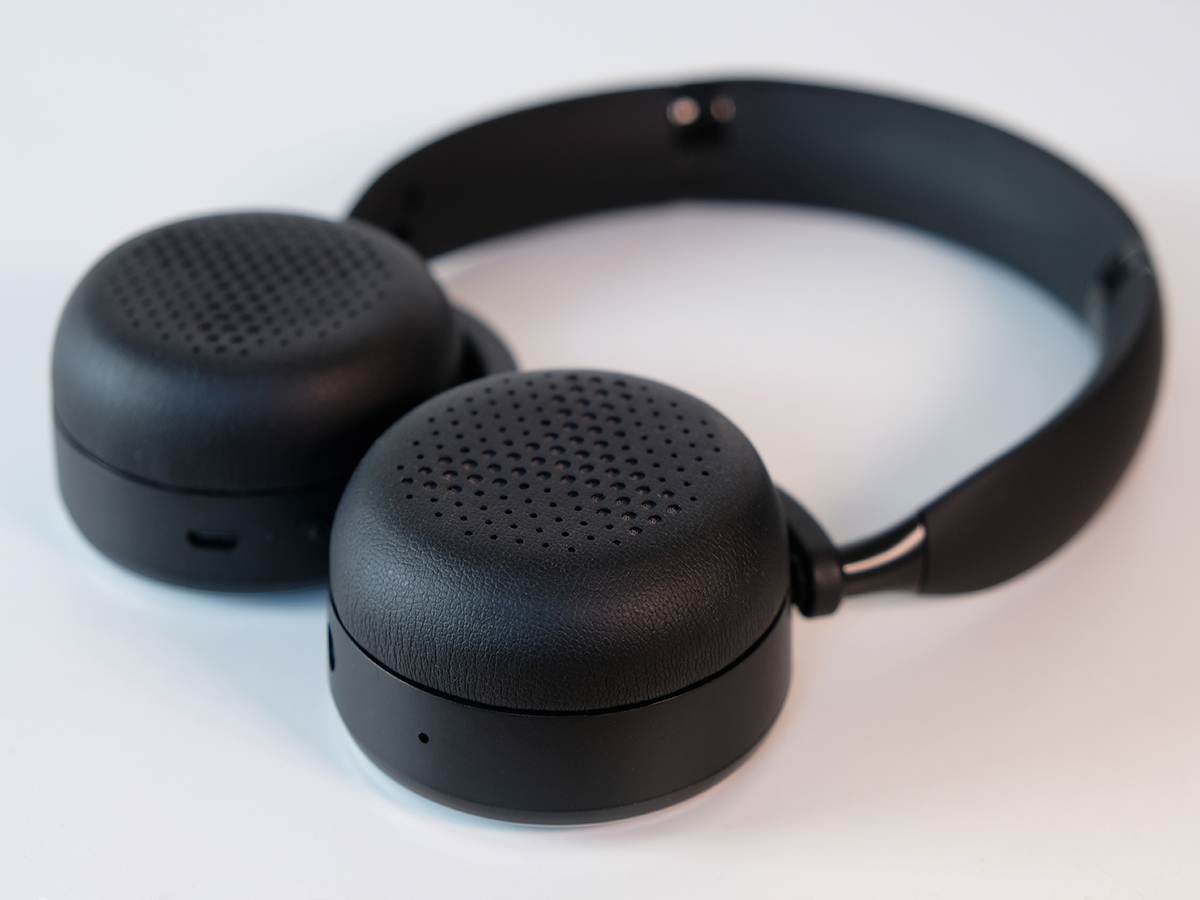 Considering they cost not much more than a hundred quid, there's little to complain about in the sonic performance of the Y500s. They have an open sound with plenty of breathing space in the treble and strong, tight bass. And for on-ears, they block out ambient noise impressively well.
A comparison with those lookalike N60NCs makes it clear that it's not only for the noise-cancelling that the latter are more than twice as expensive, though: the cheaper cans have a little too much going on in the upper mid-range and not enough in the lower, which can leave vocals sounding reedy, guitars abrasive and snares rather clanky. For hip-hop that's been mixed and mastered with scooped-out mids, that might not be an issue, but we wouldn't recommend listening to four straight hours of Husker Du on these.
Ambient Aware is really just a 'half volume' button, which is a nice idea but needs a bit of work. The response is not quite instantaneous and – much worse – is heralded by a ridiculous and very loud sound effect. How these headphones made it through the whole design process without anyone saying "for God's sake get rid of that stupid noise" is beyond us. Pro tip: just take the bloody things off instead. And stop buying processed chicken products.
BATTERY LIFE: RANDY DESCRIBED ETERNITY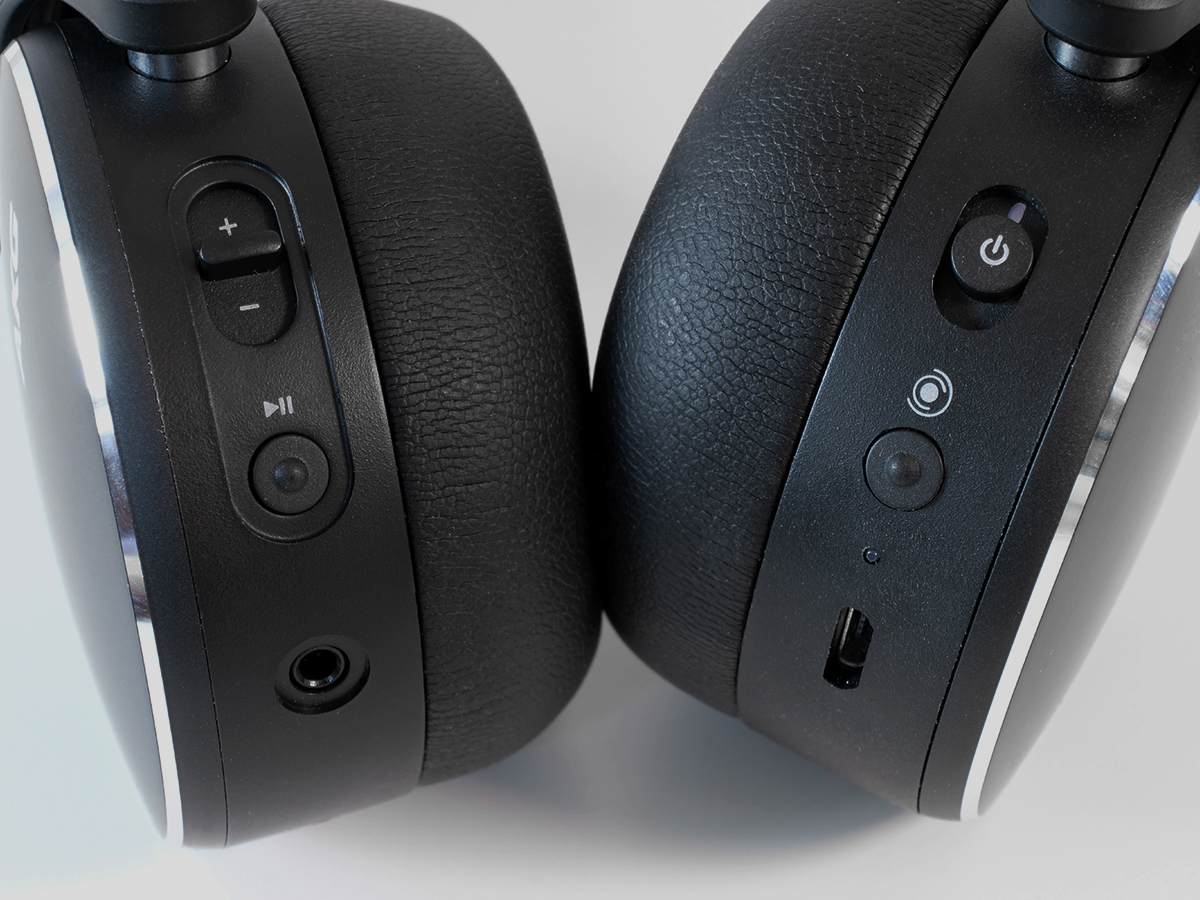 We'll have to get back to you on this one, because AKG claims the Y500s will keep on rocking for 33 hours – and who's got 33 hours to sit around listening to music when there are entertaining, authoritative and uniquely incisive product reviews to be written?
Anyway, if it's accurate it's very impressive, and a big improvement on the 20 hours of the old model. Charging takes around 2.5 hours, and a five-minute fast charge from flat should buy you an extra hour – just long enough for Tweez on the way to work and Spiderland on the way home.
Watch this space for an update on battery life once we've tested it fully. What we can say for now is that the early signs are good: five or six albums in, it's gone down by approximately 0%.
***BATTERY LIFE UPDATE: Yeah, seems about right.
AKG Y500 WIRELESS VERDICT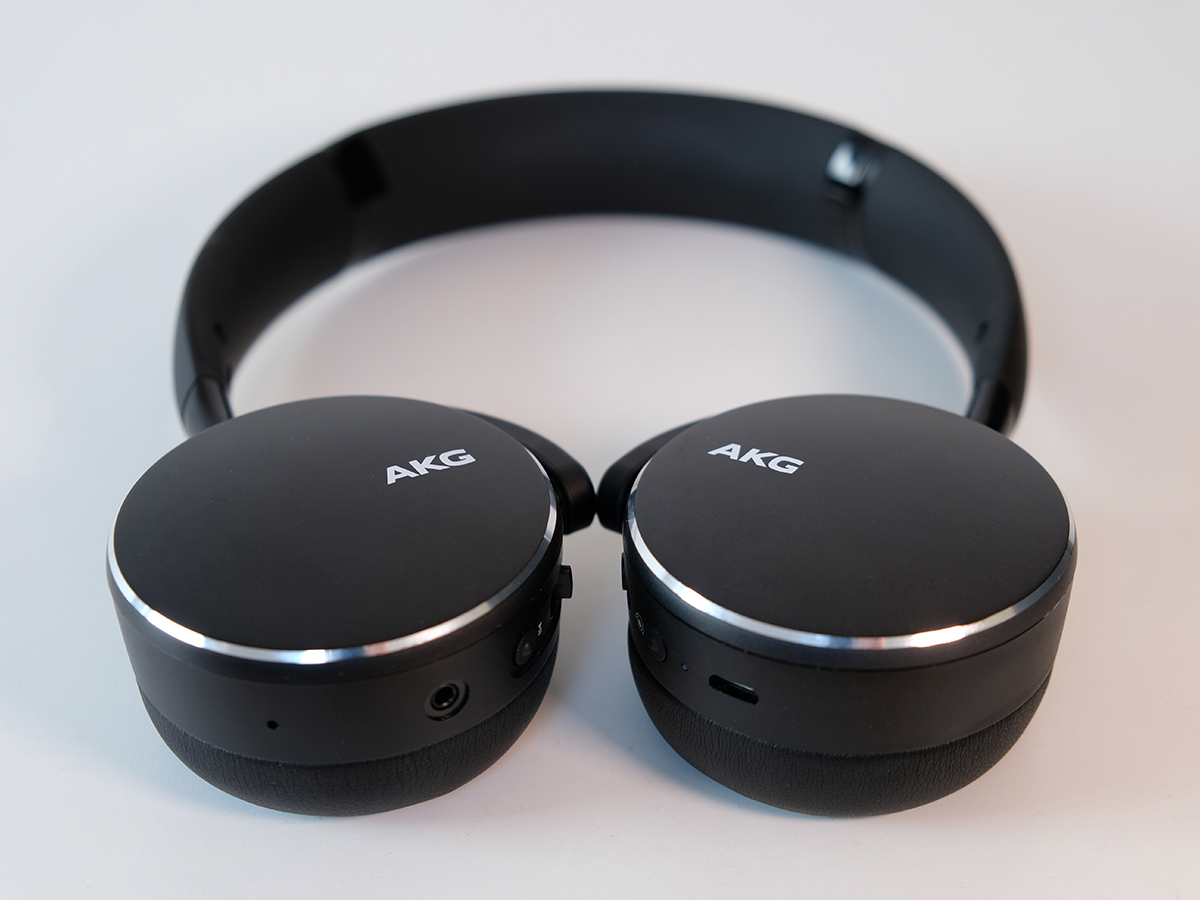 The Y500s are not sonically perfect, and some of the techy features don't work as well as they perhaps should; but they're comfortable and easy to use, the basic treble/balance is bang-on, and that extended battery life should be a big selling point.
We'd like them more if they were slightly warmer in the mids, and more again if they had active noise-cancelling; but then, we'd like all those £300 headphones more if we could have them for £129. At this price point, the AKGs are a decent proposition… and nobody's going to laugh at you for wearing them.
Tech specs
| | |
| --- | --- |
| Colour options | Black, blue, green, pink |
| Connectivity | Bluetooth, 3.5mm jack, microUSB charging |
| Battery life | 33 hours |
| Weight | 230g |
Stuff Says…
Elegant on-ears that do a solid job for the price
Good Stuff
Clear and punchy sound
Tidy, practical design
Long battery life
Bad Stuff
Slightly snarly mid-range
No noise-cancelling
Some issues with advanced features