Alienware 15 r3 review
An uncompromising performance powerhouse that's perfect for PC gamers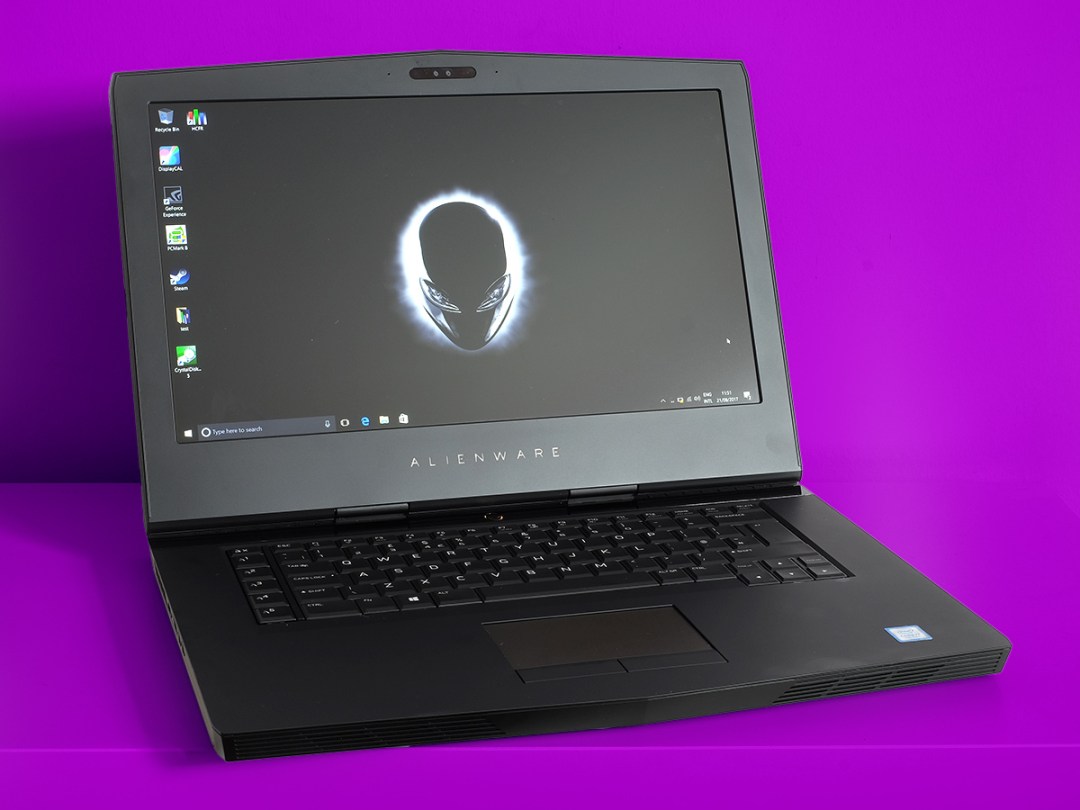 Sometimes only the best will cut it. Y'know when even just a tiny bit of compromise is too much – no matter if the alternative would save you hundreds of quid?
Use that approach when it comes to gaming laptops, and the Alienware 15 R3 is the one to get.
It's fast, handles pressure like a pro, and feels made to withstand the Mad Max-grade apocalypse that's looking ever more likely by the day. Let's just hope the Steam servers still work when the bombs start falling.
DESIGN & BUILD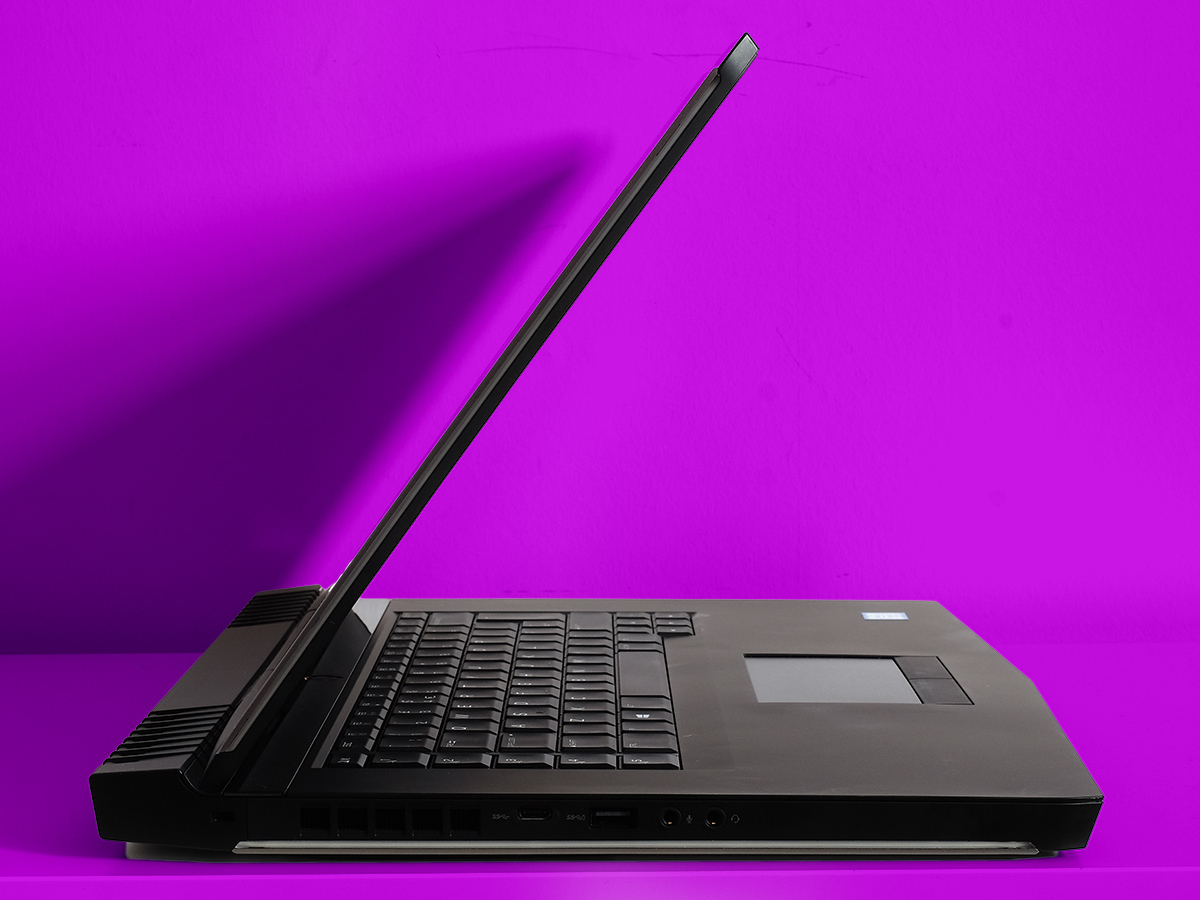 Look at a 'regular' Dell laptop like the XPS 15, and you'll notice one clear design goal: make it as screen-packed as possible, while keeping to a smaller overall footprint.
That's not how Alienware rolls.
The Alienware 15 R3 is actually deeper and slightly heavier (if a little thinner) than the old Alienware 15 R2, because it has gained a chunky, heat-blasting part on the back. The screen still has a thick surround that gives it an almost retro look, next to today's style-centric laptops.
This is still just about the best-made gaming laptop you'll find, though. The R3's top and bottom chassis use plates of aluminium, and the whole beast is rigor-mortis-rigid. To our eyes at least, this new version looks a little more grown-up than the last, especially because (as usual) you can choose how gamer-tastic the whole thing looks.
LED bars on the side of the base and lid, under the trackpad and keyboard can all be customised. With the whole lot turned off you could almost mistake this for a number-crunching workstation if it wasn't for the alien head logo on the back.
CONNECTIVITY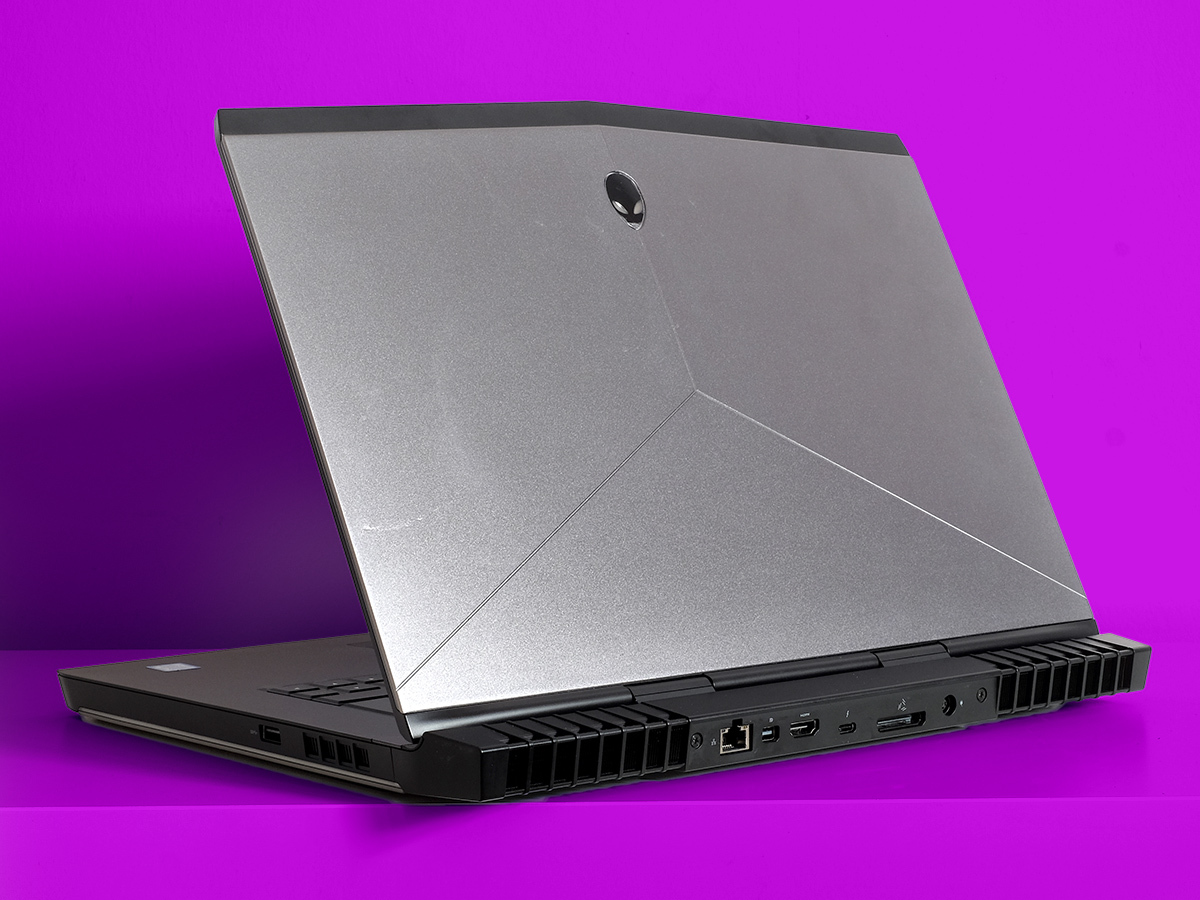 There are enough connections for just about any task, too. Two USB3 ports, two reversible USB-Cs, a DisplayPort, HDMI and Ethernet socket cover the basics, while a special port unique to Alienware lets you plug in the Alienware Graphics Amplifier.
This is a separate box that takes a full-size desktop graphics card, in case frame rates just aren't high enough already. But with the level of power in this thing, you don't really need one unless you're hooking it up to a 4K display.
We're not too pleased Alienware has left the SD card slot out, though. Surely there's room for one on the R3's chunky sides?
SCREEN & SOUND
Buy an Alienware 15 R3 and you have a couple of screen options – both 1080p. There's a familiar IPS display option or, for an extra £120, the TN wide viewing angle display we have here.
This may get a few tech fans scratching their heads, when normally IPS is preferred over TN.
However, this is one of the best TN screens I've ever seen, with the colour of a good IPS display matched with the usual ultra-fast response times of TN. It's also incredibly bright. You could probably play games at the beach on this thing, if that wasn't a terrible, terrible idea for other reasons.
Nvidia's G-sync variable refresh rate means low frame rates aren't a killer, either. Really intense games are playable down to 40fps, with the screen smoothing things out in front of your eyes.
That said, if you're buying the Alienware 15 R3 to watch movies as often as you play games, maybe you should pick the IPS version. There's still some contrast shift when you tilt the screen back and forwards, which isn't a pretty look when the display can almost fold flat.
It's more proof the Alienware 15 R3 is for gamers first. And, wow, is it good for gamers.
Given the Alienware 15 R3 is such a monster, then, its speakers are disappointingly ordinary. They're not that loud or beefy, outdone by plenty of recent much slimmer laptops.
PERFORMANCE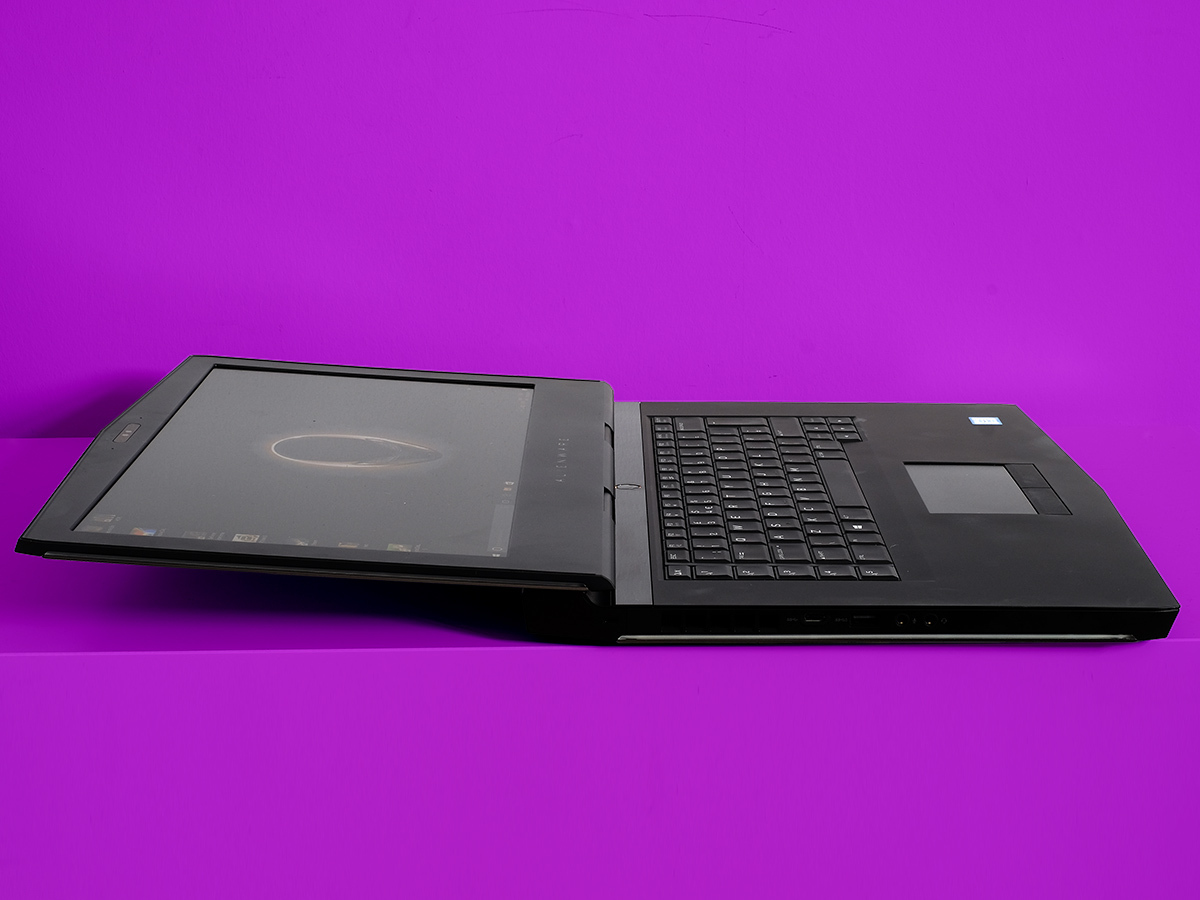 First, the combo of a top-end Core i7-7700HQ CPU and Nvidia's GTX 1070 graphics card breezes through virtually every game currently going. It almost makes you think running The Witcher 3 smoothly at Ultra settings isn't hard. Pro tip: it still is.
There's now just a slight difference between Nvidia's laptop and desktop graphics cards, making this a real powerhouse. You could plug this into a higher-resolution monitor or TV and comfortably play at 1440p, or even 4K with many titles.
If you want even more power you can upgrade to the GTX 1080 Alienware 15 R3 for £330, although that's overkill right now unless you plan to use an external high-res screen most of the time.
Heat management is impressive too. As with any gaming PC, you'll hear the fans whirring. But they don't sound like jet engines struggling off the runway and unlike a slimmer, lighter gaming laptop, the keyboard doesn't get hot. This is one of the benefits of that cooling carbuncle at the back.
Battery life is poor, though – surprise, surprise. The R3 lasts for around four hours' worth of the lightest jobs, or less than 90 minutes maxed-out. This is no problem if you're going to be plugged-in all the time, which you'll need to be to really see the laptop work its magic. The gigantic charger block refreshes the battery quickly too.
However, if you actually want a laptop for gaming for a hellish work commute, something like the much lower-power HP Envy 13 with IMX150 graphics might actually be the more sensible choice. Yes, PC gaming elite, we mean it.
Keyboard & touchpad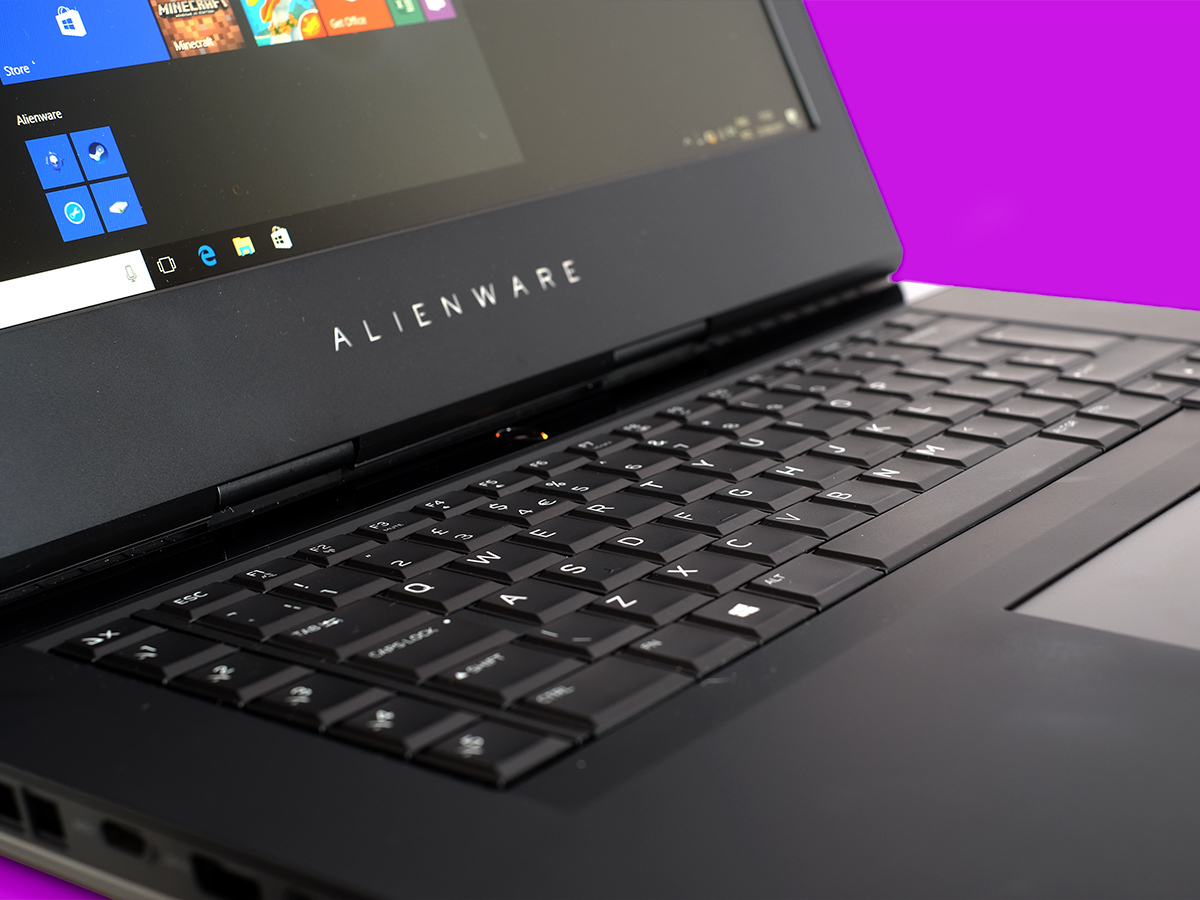 Just using the Alienware 15 R3 day-to-day is different from most too. Its keys are so chunky and deep they have more in common with a mechanical keyboard than the wafer-thin keys you'll find on a MacBook.
Not everyone will love that Alienware has thrown out the number pad, but it means the keyboard ends up sitting more-or-less in the middle of the 15 R3. It's more comfortable to use than a board that's been shunted to the side.
There's also a row of macro keys you can customise as you like, too. Complicated keystroke pattern? Launch a specific application? No problem. You can create three sets of presets for a total of 15 different macro commands.
ALIENWARE 15 R3 VERDICT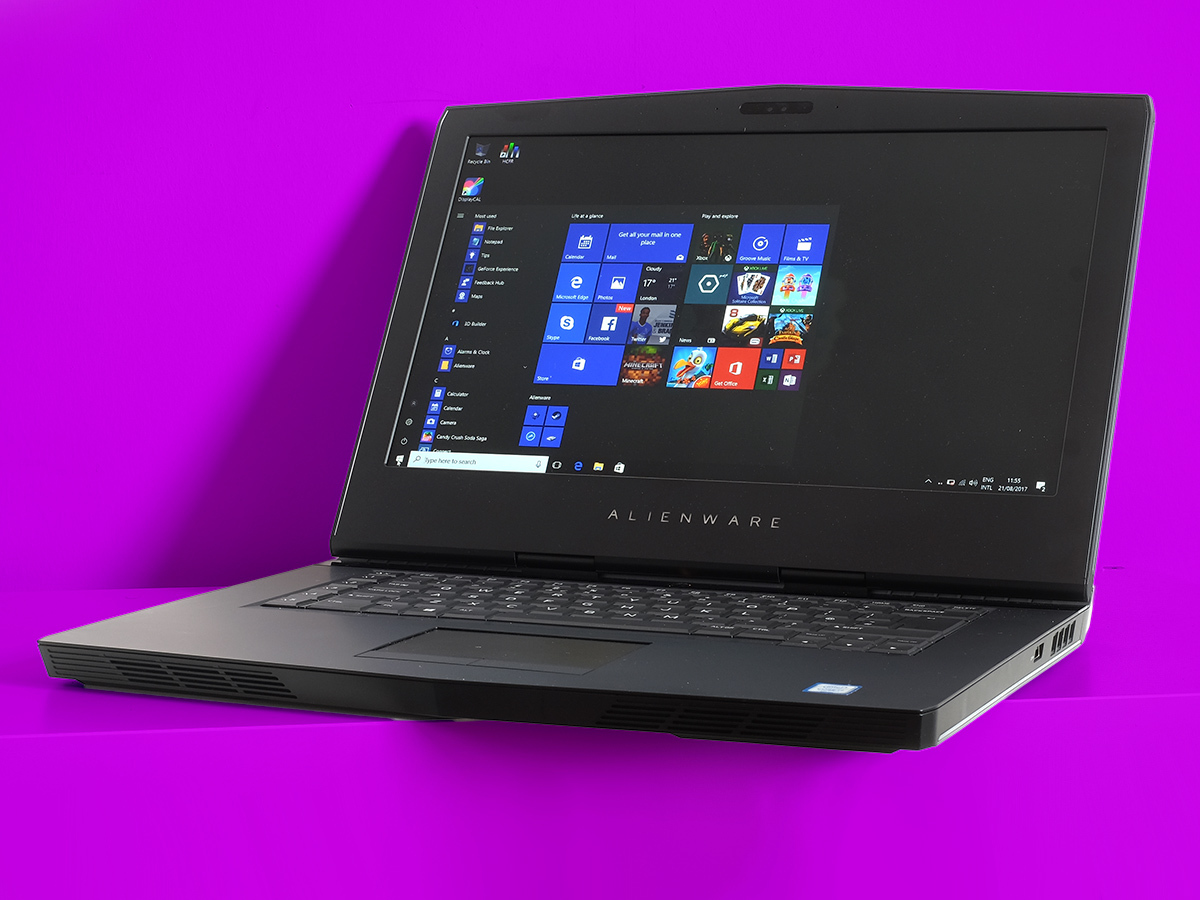 Don't come to the Alienware 15 R3 expecting the same innovations you'll see in normal laptops. This year's model is not really more portable, lighter or longer-lasting than the Alienware 15 it replaces.
However, fantastic gaming performance, a great keyboard and top-quality build make it one of the most desirable gaming laptops around.
Unless you're spending a whole lot more by going the custom build route, or want a desktop-thrashing SLI setup, this is still our pick of off-the-shelf gaming machines you won't break your back with every time you take it on the move.
Stuff Says…
A no-compromise gaming laptop for the hardcore crowd
Good Stuff
Built to last
Top-notch screen with low lag
Excellent gaming performance
Bad Stuff
Still big and heavy
Who stole the SD slot?
Battery life was never going to be brilliant