Alienware X51 (2014) review
Does the refreshed version of our favourite gaming desktop have the might to take on a new generation of consoles?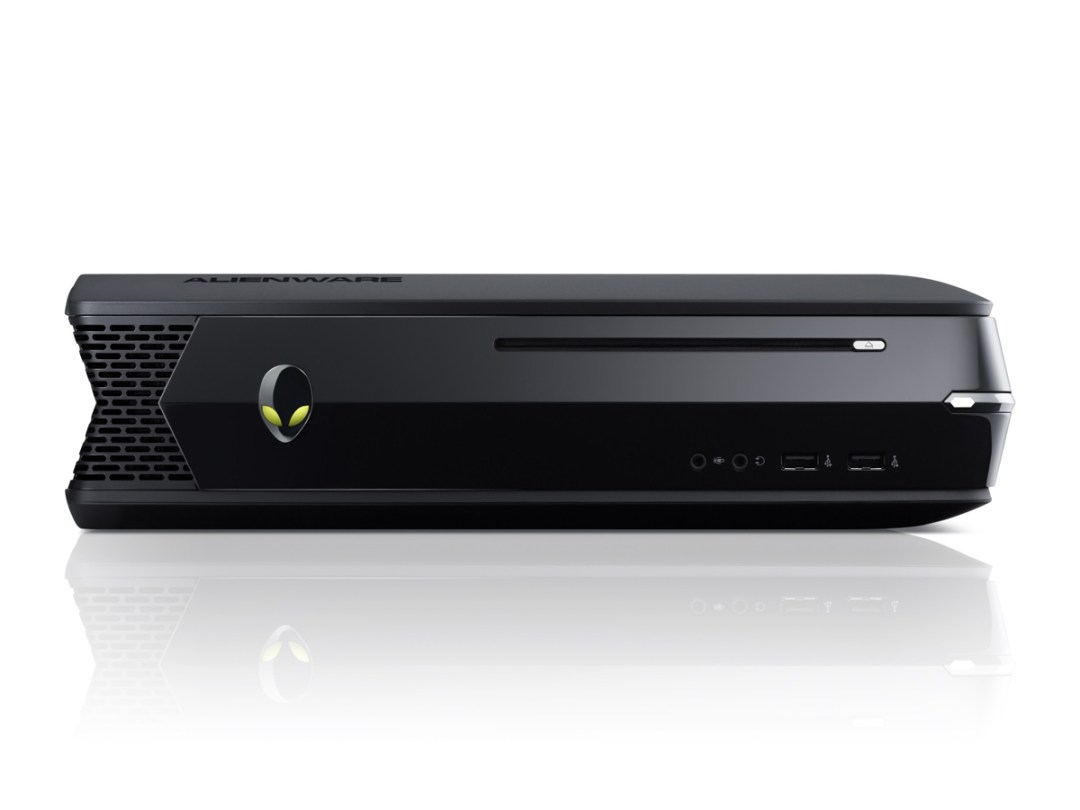 A couple of years ago Alienware's X51 gaming PC had an easy ride. Both the Xbox 360 and PlayStation 3 were long in the tooth, and it was child's play for Alienware to assemble a gaming PC with lots more power.
Now the Xbox One and PlayStation 4 have swaggered onto the scene, prompting Alienware to do a product refresh. So is the X51 still the most lounge-friendly gaming PC around? And is it a match for the new consoles?
The most console-like computer around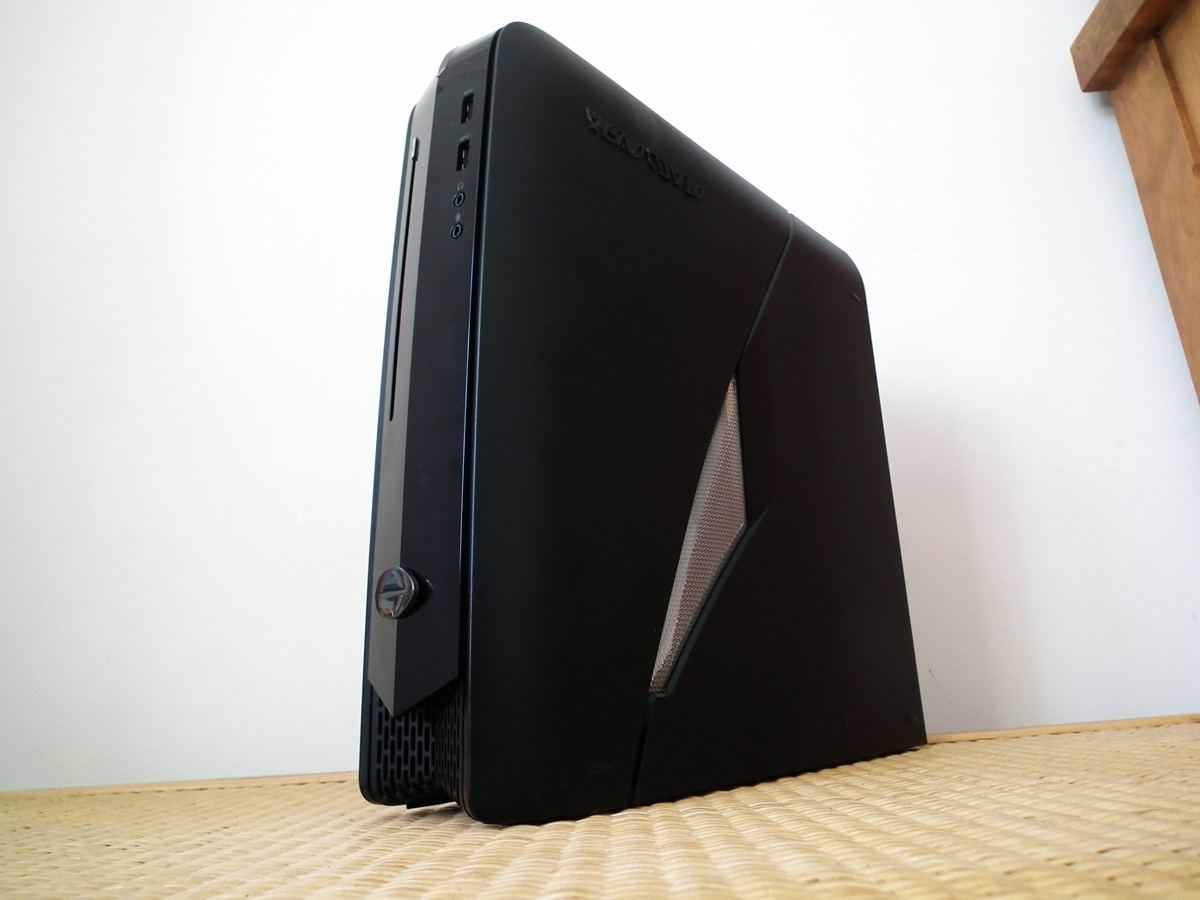 We still really like the X51's compact size and small footprint, and it looks good under a telly.
There are of course smaller computers out there, but the Alienware is about as compact as they get while still leaving space for chunky, powerful graphics cards and optical drives. It's only fractionally bigger than the Xbox One and PlayStation 4, too, but its curvaceous design looks dated compared to the consoles' newfound angularity.
Locked and loaded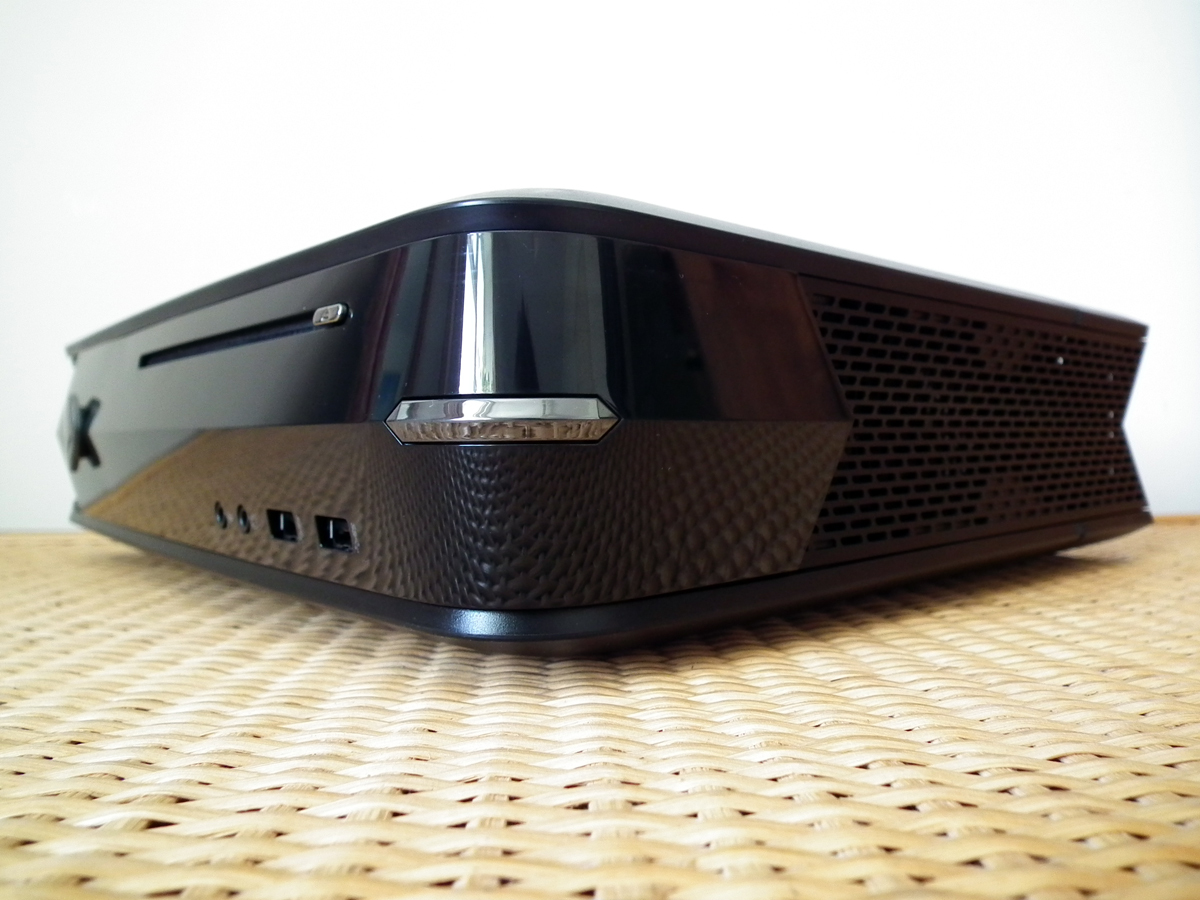 Our sample is quite a high-end variant of the X51, shipped with the very latest Core i7 processor and an AMD Radeon R9 graphics card, backed up with 8GB of memory and a 2TB hard drive.
There are plenty of options for further upgrades when you purchase the computer, and you can always pop off the side and install your own components, which is a mega advantage over all consoles ever.
Alienware X51 2014 tech specs
Packing a powerful punch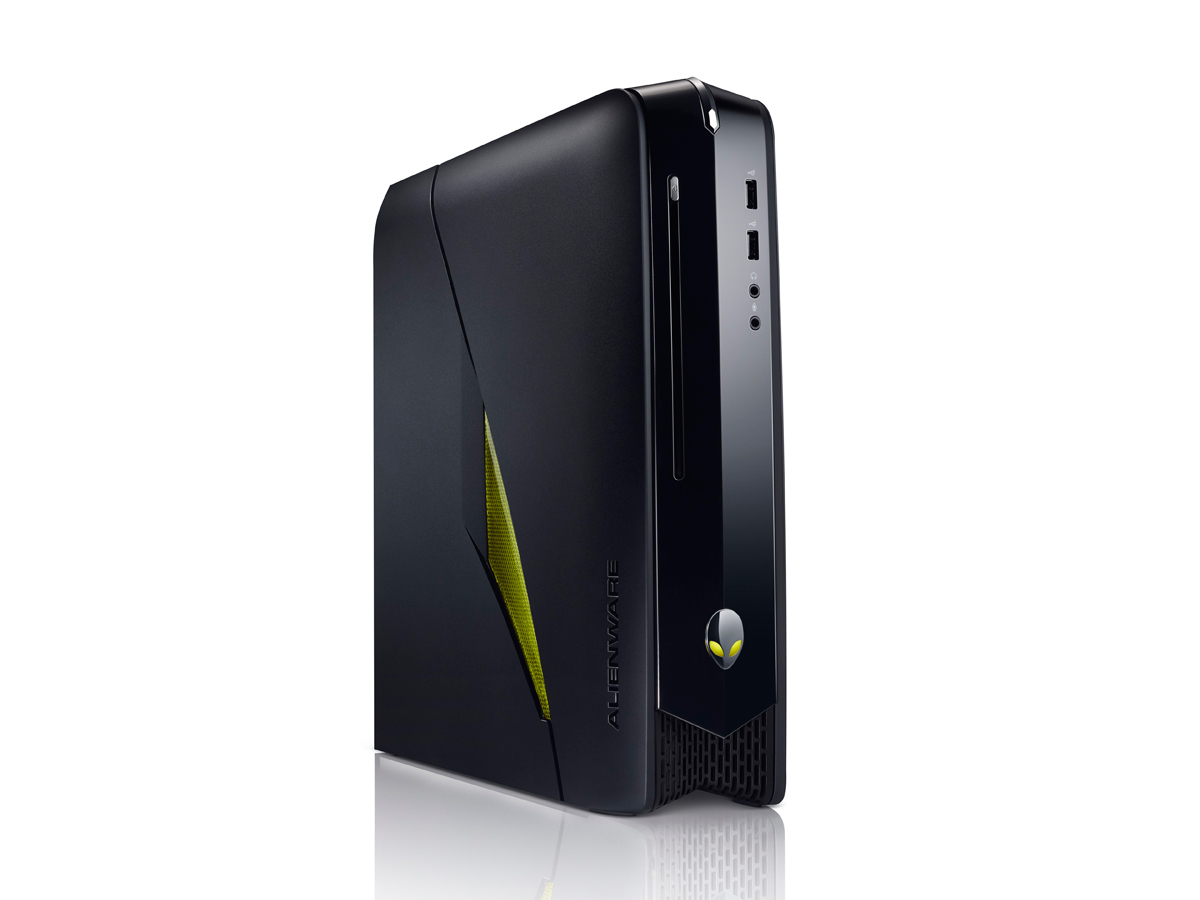 All of that kit adds up to a rich gaming experience that is certainly on a par with the consoles. It runs Battlefield 4 with most of the settings pumped up, and it maintains a decent 25 frames per second on bechmarking favourite Metro: Last Light at its most intense.
It's capable of 4K gaming, too, although you might want a bigger, Titan-toting rig if you're really serious about pushing those numbers of pixels around at silky smooth frame rates. And bear in mind that it looks very unlikely either of the new consoles will ever offer 4K gaming.
READ MORE: Here's why 4K TV is set to take over your living room
Watch the electricity bill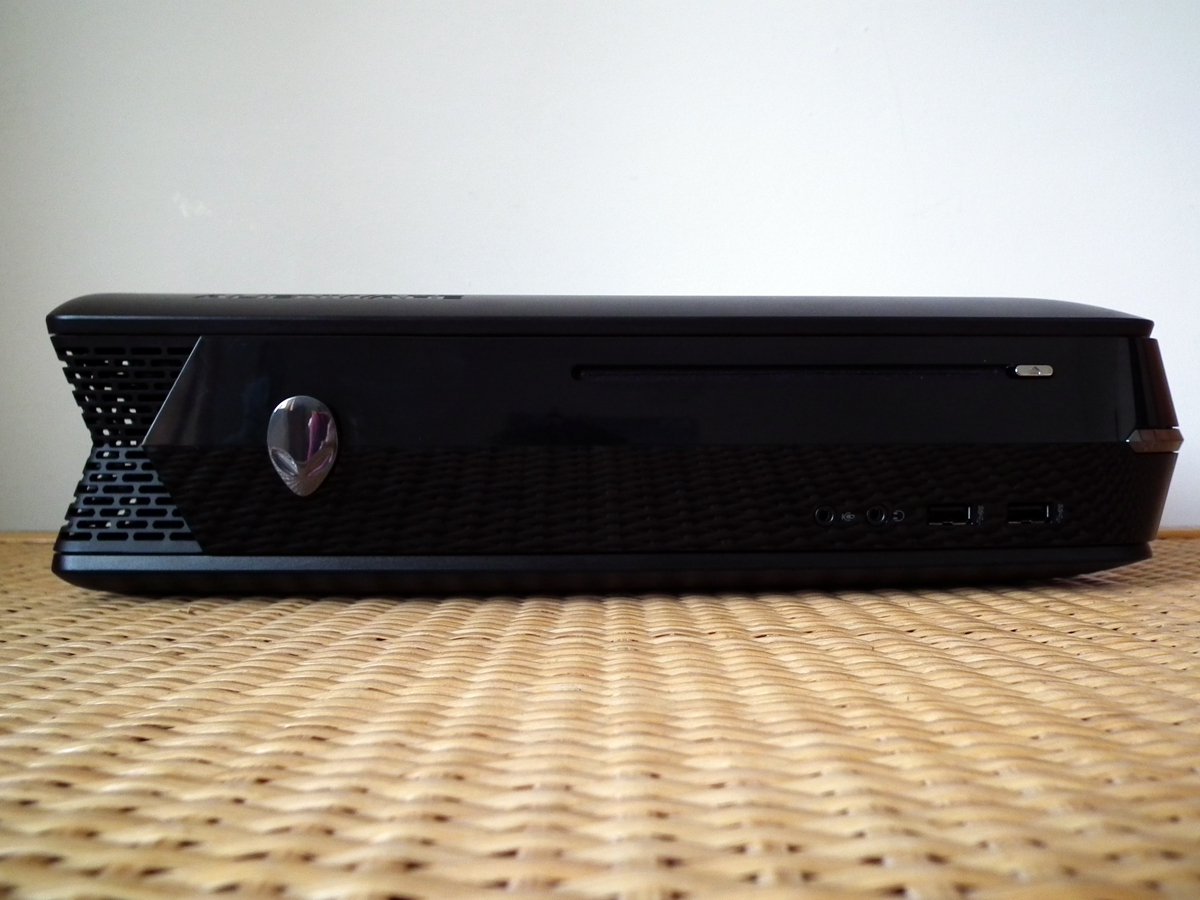 There's a rather big disadvantage to the X51's beefy components, especially the graphics card: they draw a heck of a lot of power. It idles happily at around 44 watts, but boot up a game and it drastically increases to 250 watts – 100 watts more than the Xbox One and PlayStation 4 under full load. It also gets loud, but not deafeningly so.
However, these are problems with the nature of PCs in general, and Alienware deserves kudos for creating a case that requires no cooling other than the CPU and graphics card heatsinks, and as a result this is still far quieter than your average gaming PC.
Every expense spared on the accessories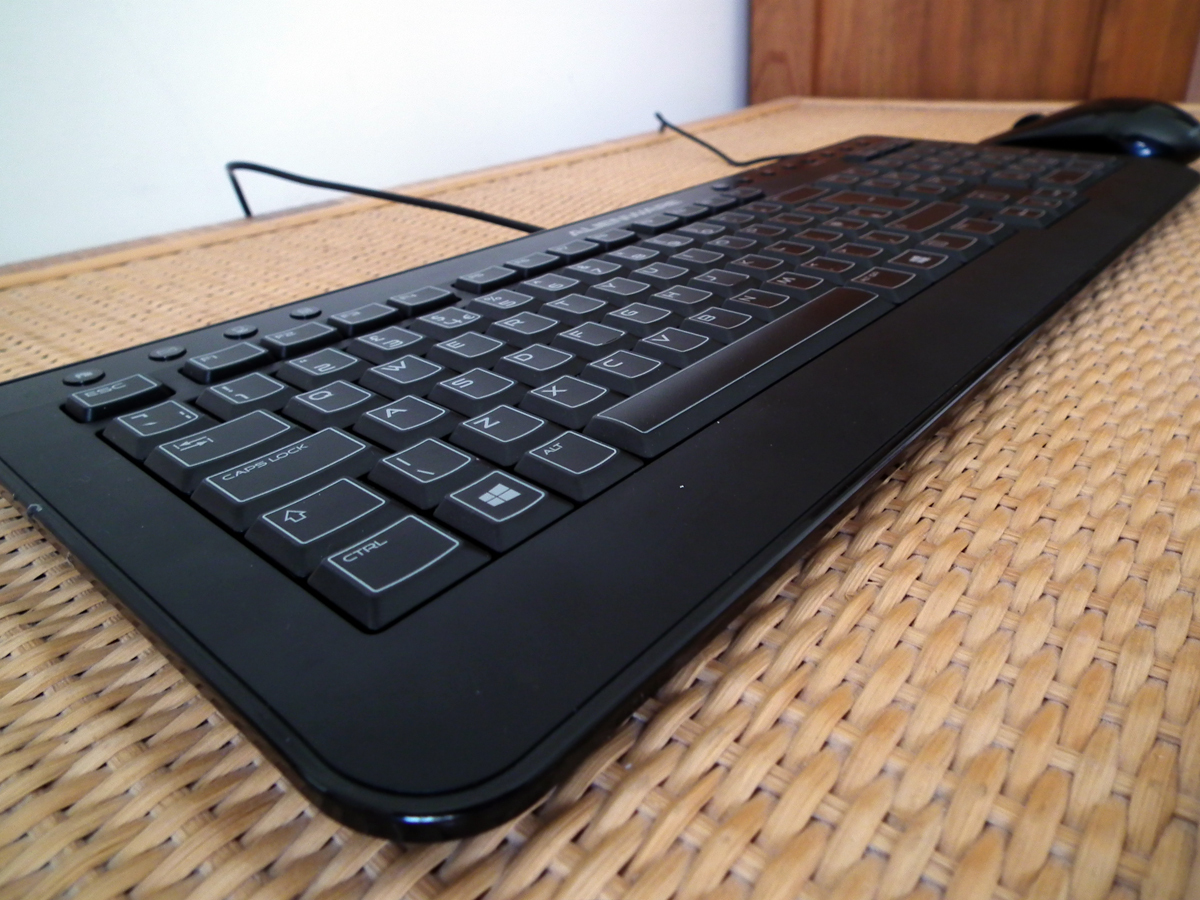 Surprisingly Alienware still hasn't fully embraced living room computing, which is a little odd given Steam's leaps and bounds in becoming a TV-based gaming platform.
Here you get a mouse and keyboard chucked in, but they're both wired and both pretty abysmal – the mouse especially is like something you'd find in a cereal packet. A remote control would be a great addition here, as would a game pad.
A media hoarder
It still functions really well as a media-centric PC, though, and it includes HDMI, DVI and DisplayPort outputs for connecting to a variety of displays, with optical and digital coaxial for audio.
Alienware chucked in a 2TB hard drive for our sample (the base option is 1TB), and for an additional £100 you can add a Blu-Ray drive. It handles media utterly flawlessly, it's nigh-on silent when doing so, and the variety of media services available for the PC – including naughty ones – only add to its versatility. Take that, Chromecast.
Steam Machine?
The X51 more than meets the minimum requirements for Valve's gaming-dedicated Steam Machines, and its size and power make it perfect for HD gaming.
However, it might be worth waiting to take a look at Alienware and iBuyPower's upcoming Steam Machines if a lounge-friendly gaming PC tickles your fancy. These lack optical drives so they're even tinier than the X51, and in theory they'll be cheaper because they won't need an extortionate Windows licence.
Performance per pound
X51 configurations start at £599, but ours totalled £1,029. It's expensive compared to consoles, but PC games are generally far cheaper and ardent gamers will save cash in the long run – especially if they don't mind waiting for Steam's sales. In computing terms a souped-up gaming PC for around a grand has to be admired, too, especially given the small form factor.
Alienware X51 (2014) verdict
Alienware hasn't changed a huge amount about the X51, but this is still the computer to get if you're not tempted by a console.
The wee size matched with powerful components make it perfectly suited to the living room, and in terms of performance it's up there with the Xbox One and PlayStation 4, but with the added flexibility of the PC as a platform. Steam Machines are going to liven this market up, but right now the X51 is the best balance of performance and size in the PC world.
Stuff Says…
It's not without its flaws, but the X51 remains the best balance of power and form currently available in PC land
Good Stuff
Good components
Winning performance:size ratio
Fantastic for media
Bad Stuff
Draws lots of power
A bit loud
Below-par accessories