Long Term Test: Amazon Echo Show 15 review
Amazon's back with its biggest Alexa-powered display ever... so we spend a fortnight letting it organise life like a kitchen-mounted HAL 9000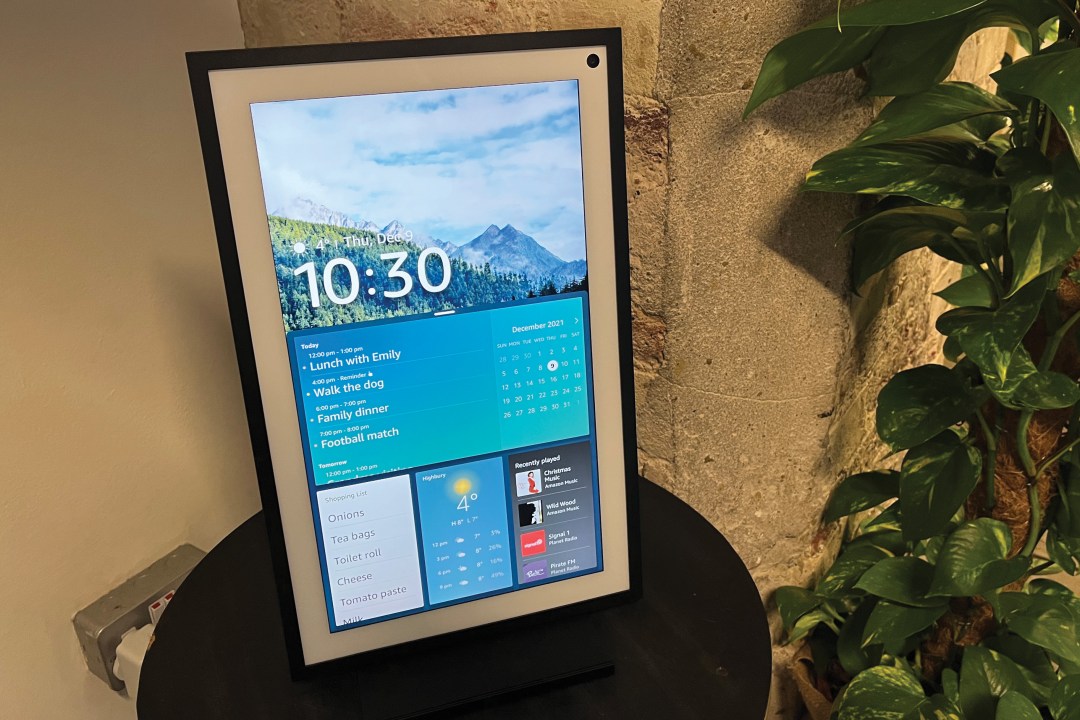 Amazon loves to throw new types of Echo device at the wall to see what sticks… and this time it really is throwing something onto the wall. The Echo Show 15 is a HUGE 15.6in take on the 'Alexa with a screen' concept that can be used in either portrait or landscape and is designed primarily to be wall-mounted.
It comes with a mounting kit, while a longer cable is available should you want to hang it up away from a power outlet. And if the thought of wall-mounting puts you off, then it can also be placed on a funky (and naturally separately available) stand.
Like other large-screened Echo Show devices, this one is made for kitchens and family rooms – but here things are taken to the extreme, with a library of customisable widgets that mean you can leave sticky notes for others in your house, check your calendar as you leave in the morning or add stuff to your shopping list. And it makes for a spiffing photo frame.
This isn't massively different from previous Shows, and you get all the familiar hallmarks of other Alexa screens, such as a camera cover and buttons down the side of the screen (including mic mute). Sound quality is fine for kitchen listening but isn't a patch on the Show 10.
Day 1: Bigger than ever
First impressions of the 15.6in display are that it's really good for viewing all types of content. I'm especially enjoying spying on the Ring doorbell through it, and it's great for communal video calling in the same way that Facebook Portal devices are. You can view a camera as a picture-in-picture live feed, which could be handy for, say, keeping one eye on the dog while you make dinner.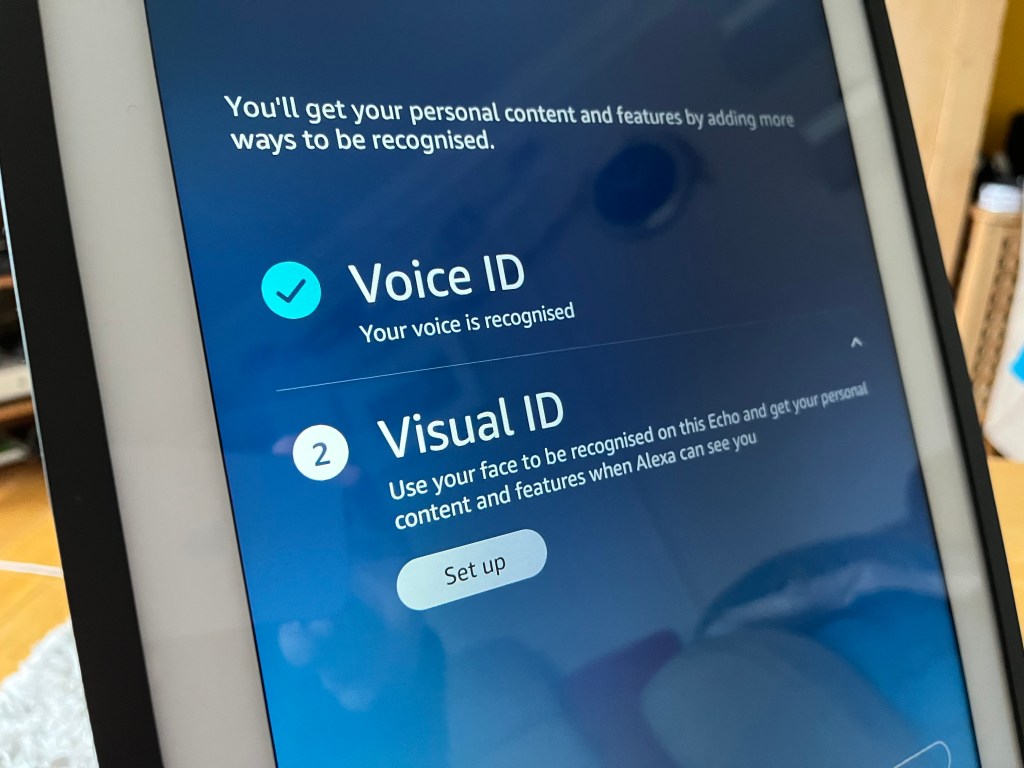 You might know that Alexa can recognise individual voices. Like the Show 8 and 10, the 15 takes this a step further with Visual ID. Once you register your face (just like using Face ID on an iPhone), it will display personalised content depending on your choices.
There are many ways this can be useful: perhaps football scores could be shown only to people who care, but you can also see reminders that you've set yourself… or even passive-aggressively assign them to other people.
Day 3: How are we getting on?
After a couple of days of regular use it's clear that, compared
to other Shows, this is a much-improved experience of using Alexa alongside a touchscreen. Aside from widget customisation, everything here could be done already – but it's the polish that's been applied that really makes the Echo Show 15 shine.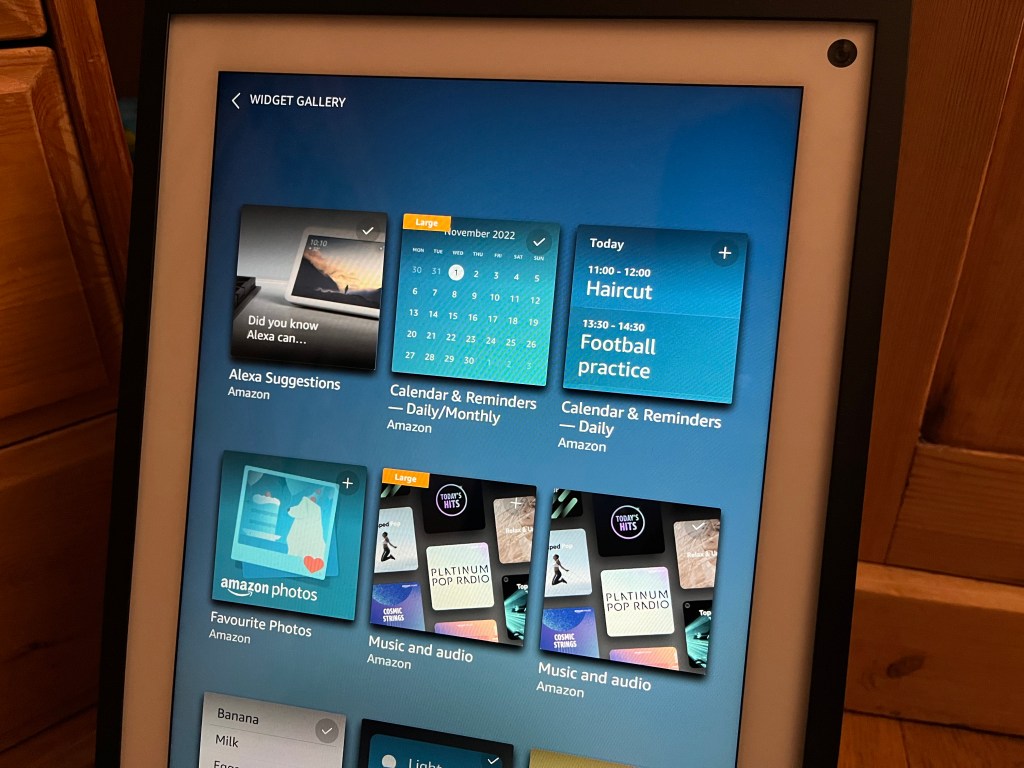 Part of this is the extra space available, but it's also being able to use the touchscreen much more effectively to flick through content just as you would on an iPad (helped by the lack of lag from the latest-gen AZ2 processor).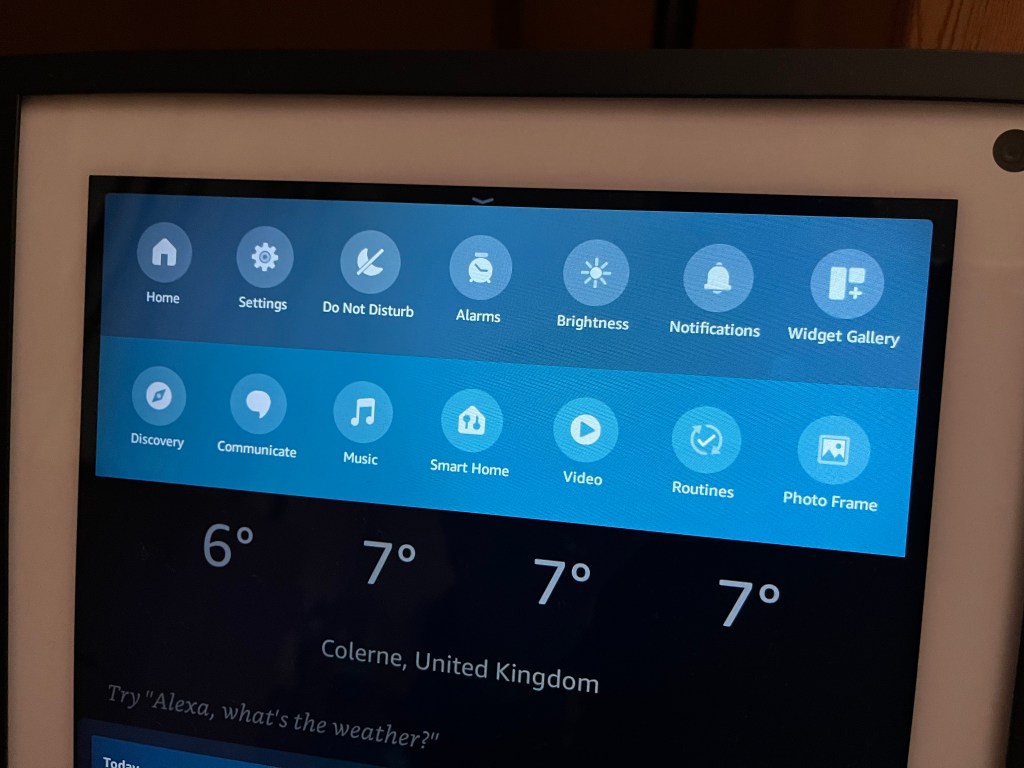 In the past, using an Echo Show was an uneasy combo of being ready to do something with your hand on the screen, but having to ask Alexa to actually perform the action. That's not an issue here.
Day 5: More widgets needed
The included widgets are pretty decent (being able to see Spotify choices is great) and the Widget Gallery works well, but we're really looking forward to third-party widgets appearing – as Amazon says they will. While all integrated services work well, many Alexa skills have clearly been written with only voice control in mind.
Day 7: The camera isn't as good as the Show 8
I'm missing the 13MP camera from the Echo Show 8 – this one's a mere 5MP. And it's not even about the megapixelage, really: for video calls, what's lacking is the Show 8's auto-framing trickery to keep you in the centre of the frame as you move around the room.
Day 10: No YouTube support
I feel like watching some adorable kitten videos today… except that Amazon and Google still haven't agreed anything to allow the YouTube app on Echo Show devices. This is one reason why many will reach for a tablet or phone to watch videos rather than asking Alexa – even if you can watch Prime Video or Netflix on the Echo Show 15 (in Full HD).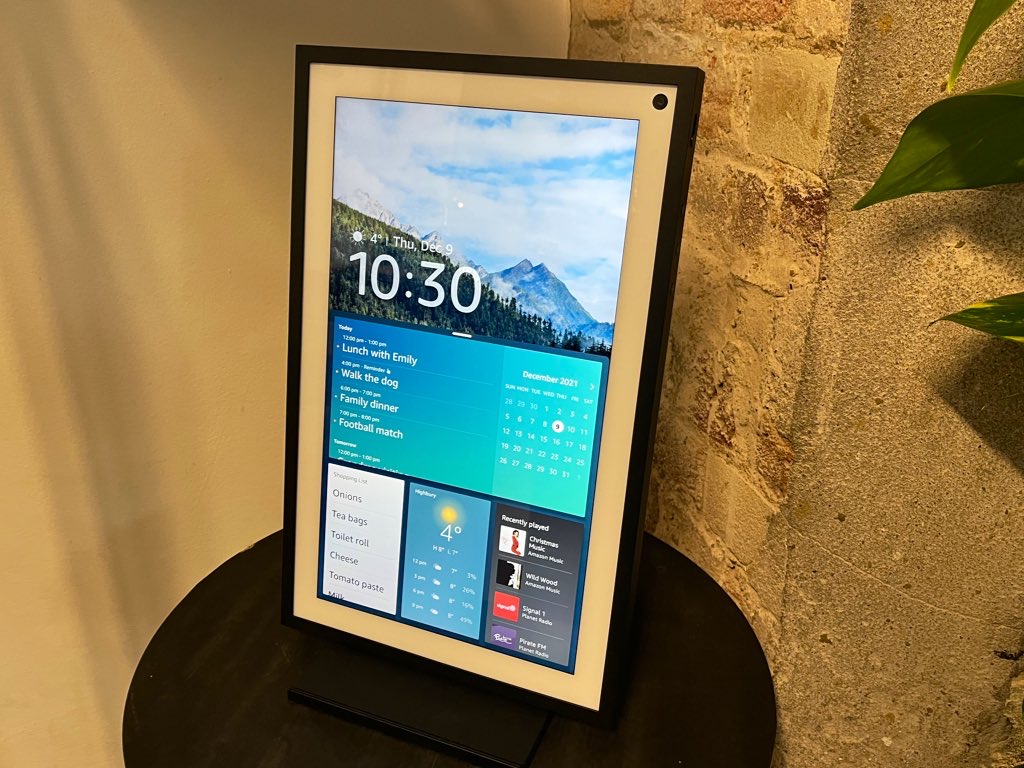 Day 14: Verdict
The Echo Show 15 is a lot less difficult to get to know than the quirky Echo Show 10, with no strange movements to get used to. It's just a pity there are no colour options other than black (OK, black and white), which might help this wall-hogging wonder to fit in more easily with different decor styles. Other than that, though, it's a winner.
Stuff Says…
Amazon's smart display has come of age – this is easily the best Show in town
Good Stuff
Super display
Widgets are very welcome
Bad Stuff
More widgets needed
Costly
Tech specs
| | |
| --- | --- |
| Display | 15.6in 1920×1080 touchscreen |
| Processor | Amlogic Pop1 octa-core with Amazon AZ2 neural engine |
| Connectivity | Wi-Fi, Bluetooth |
| Camera | 5MP |
| Audio | 2 x 1.6in drivers |
| Dimensions | 402x252x35mm, 2.2kg |