Aorus X3 plus v3 review
Smaller than your average gaming laptop, but way more awesome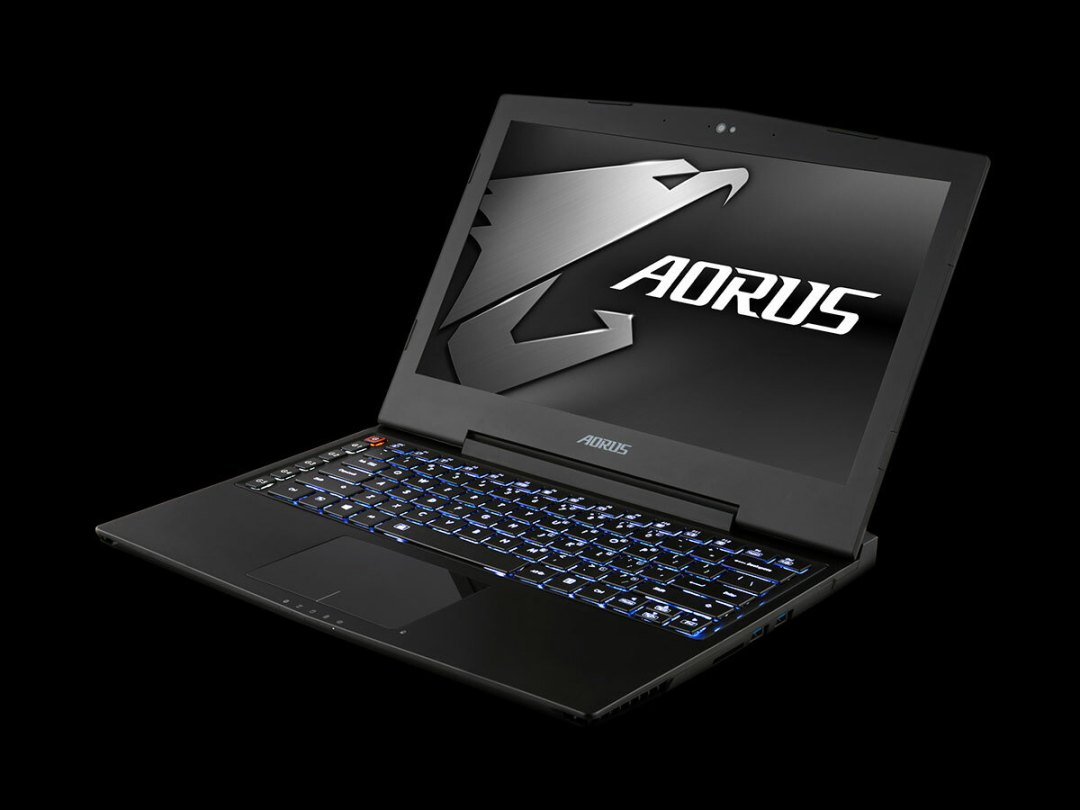 Gaming laptops are one of our favourite bits of kit – they're basically just giant, ludicrously powerful 3DSs.
However, they tend to be pretty hefty due to the extra cooling needed to keep the graphics chips from combusting – Alienware's 17, for instance, provides top-notch performance but it's the size and weight of a caravan. Aorus' X3v3 is slim and light – but can it deliver the grunt needed for today's games?
Exhausting design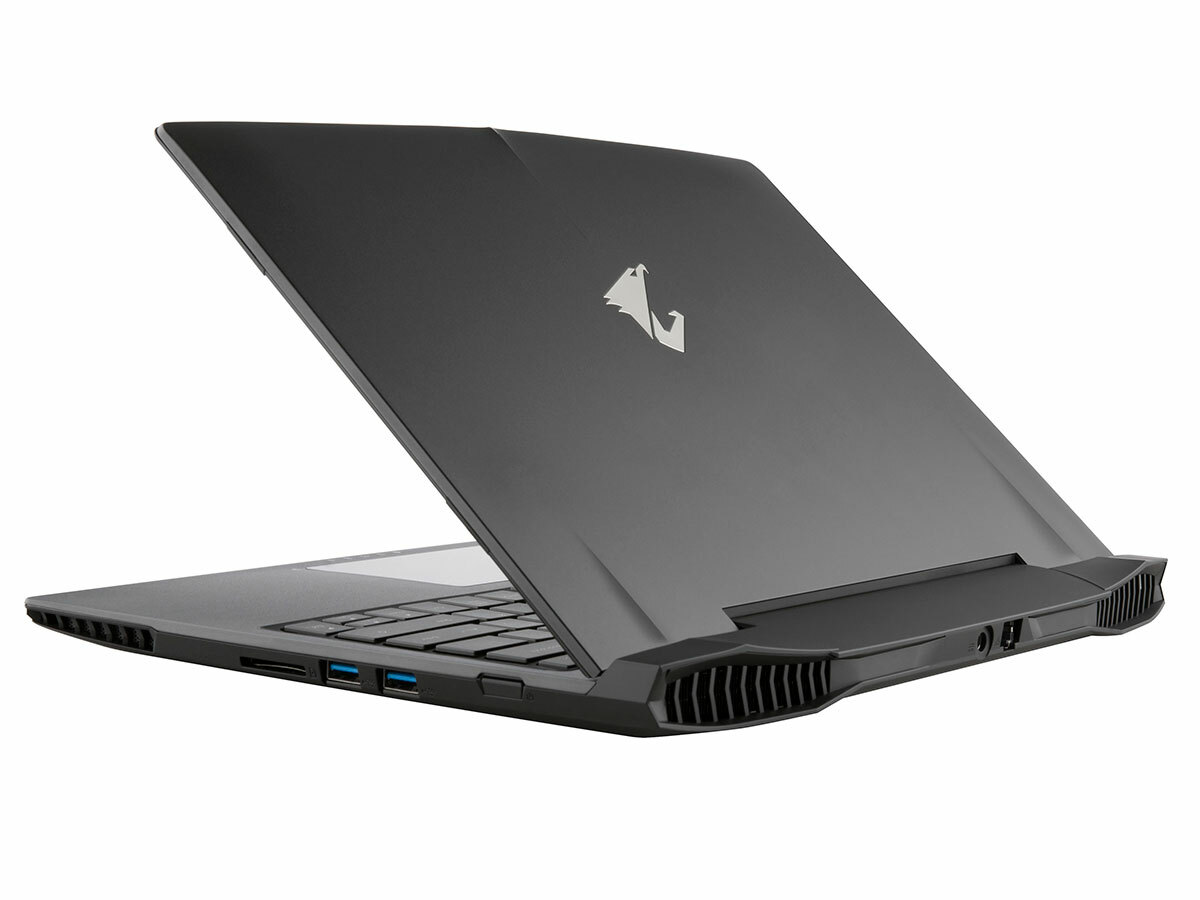 Aorus has done a great job in shaving off weight and width where it isn't needed, resulting in a svelte laptop just 23mm high and 1.87kg.
Decent cooling is essential for a gaming laptop, and as a result there's a lip behind the screen that is host to a pair of big Harrier-style exhausts at the rear. Its brutalist, angular design makes it look like something used to launch missiles instead of Steam.
Touche pad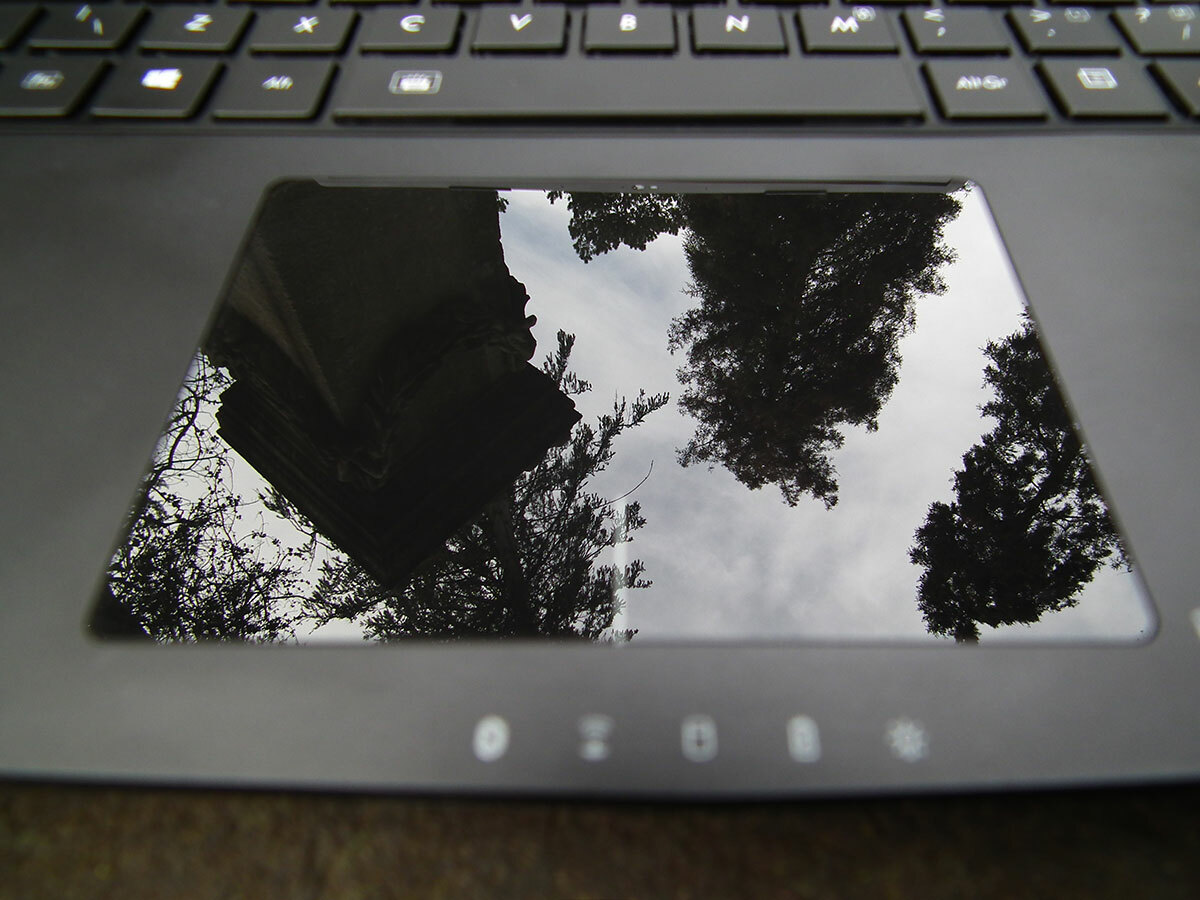 The touchpad is an oft-neglected part of a gaming laptop – it's assumed that gamers will use a pad or mouse. But the Aorus' glass touchpad is up there with a MacBook's, and running your finger over it is like gently caressing a highly polished piece of anthracite. Or a smartphone.
There's no way around the fact that you can't use a touchpad in conjunction with WASD keys for shooters, but it's really impressive nonetheless.
F8al attraction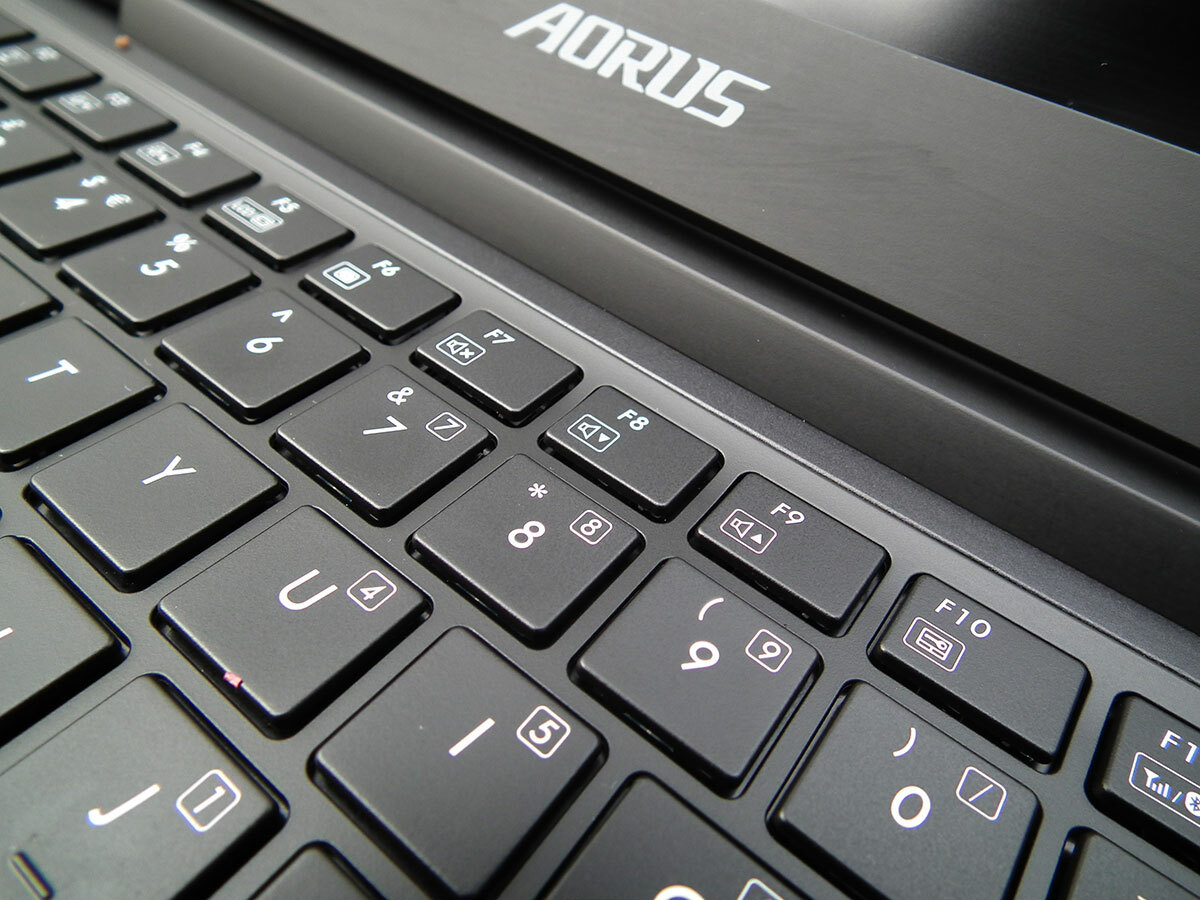 The keyboard has a nice amount of depth for such a slim laptop. I was initially disappointed by the apparent lack of a backlight, but found the option to turn it on tucked away in the settings.
One sticking point – literally – is the F8 key, but I'm hoping that's a flaw unique to this one review sample. Aorus includes macro-assignable keys, which are hugely handy if you're into rapid-fire RTSs and MOBAs.
Over our HDs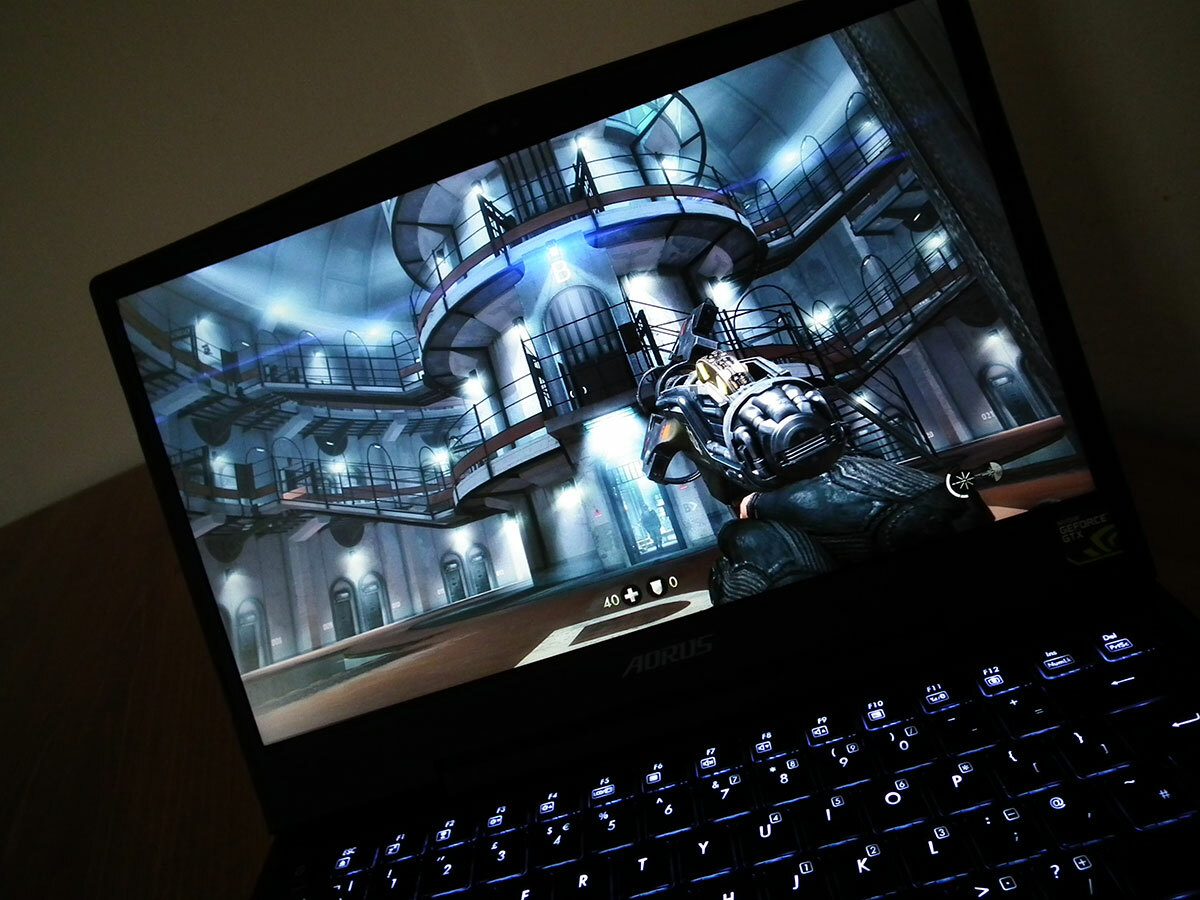 With just a 13.3-inch screen there was concern that the Aorus would be a little cramped, but that just isn't the case. While it is on the smaller side, its QHD resolution (3,200 x 1,800, pixel fans) makes everything look razor sharp. It's good to see that Windows has finally got its head around resolutions above HD, too – the odd scaling issues seem to be a thing of the past.
The only compromise is that auto brightness never quite works, switching randomly between being a bit dull and blindingly bright. This can be overridden with manual brightness settings, and it's a tiny flaw on a small screen that looks far bigger than it is.
Living light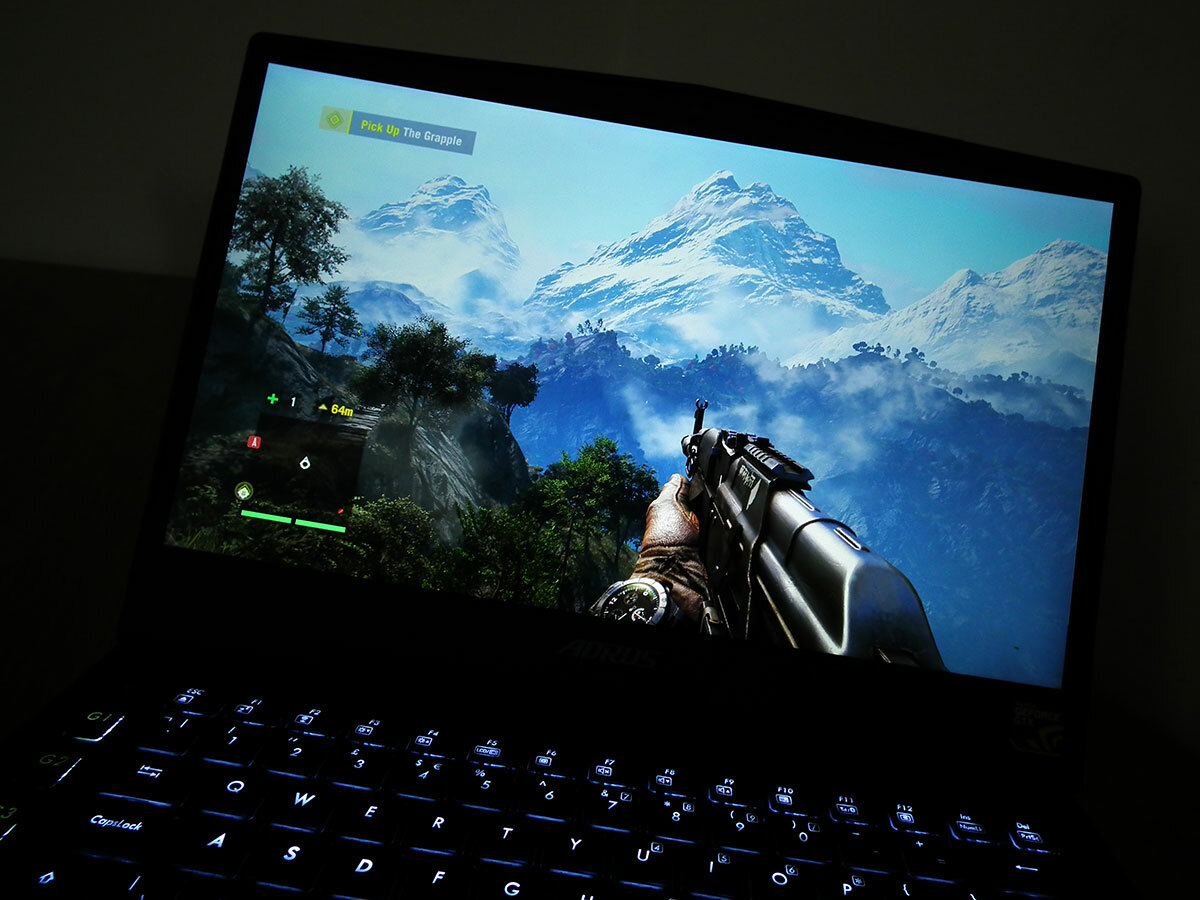 Behind this performance lies a deadly combo – a fourth-gen Intel Core i7 processor and an Nvidia 970M graphics chip, backed up with 8GB of system memory.
In real-life gaming terms it's hugely impressive. Dying Light's cast of hideous zombies has never looked more attractive, Wolfenstein's rendition of a Nazi alternate universe is depressingly realistic, while you can almost feel the Himalayan chill as you venture into Far Cry 4's mountainous regions.
We did this all at maximum resolutions and high settings, too, and the Aorus rarely dropped below the industry standard of 30 frames per second. Drop the detail just a touch and you'll get a truly silky-smooth performance.
Playing games does make it become remarkably warm – a necessary evil given the thermodynamics of high-end graphics chips. Fortunately Aorus supplies its Control Centre software, which allows you to overcrank the fans. The increase in noise can be a pain, but it's worth it for the peace of mind that the laptop isn't about to melt through the desk, the floor, and ultimately the earth's core.
Of course, all of this takes its toll on the Aorus' battery, which clocked a total of about four hours during testing. It's a mediocre result, but not hugely surprising given the number of graphical balls the Aorus has to keep in the air at once. A fairly smart thing here is Battery Boost, which cleverly lowers your games' frame rates so that you can keep playing without draining the battery.