App of the week: AudioKit Synth One Synthesizer review
This open-source pro-level and feature-packed iPad synth will be music to your ears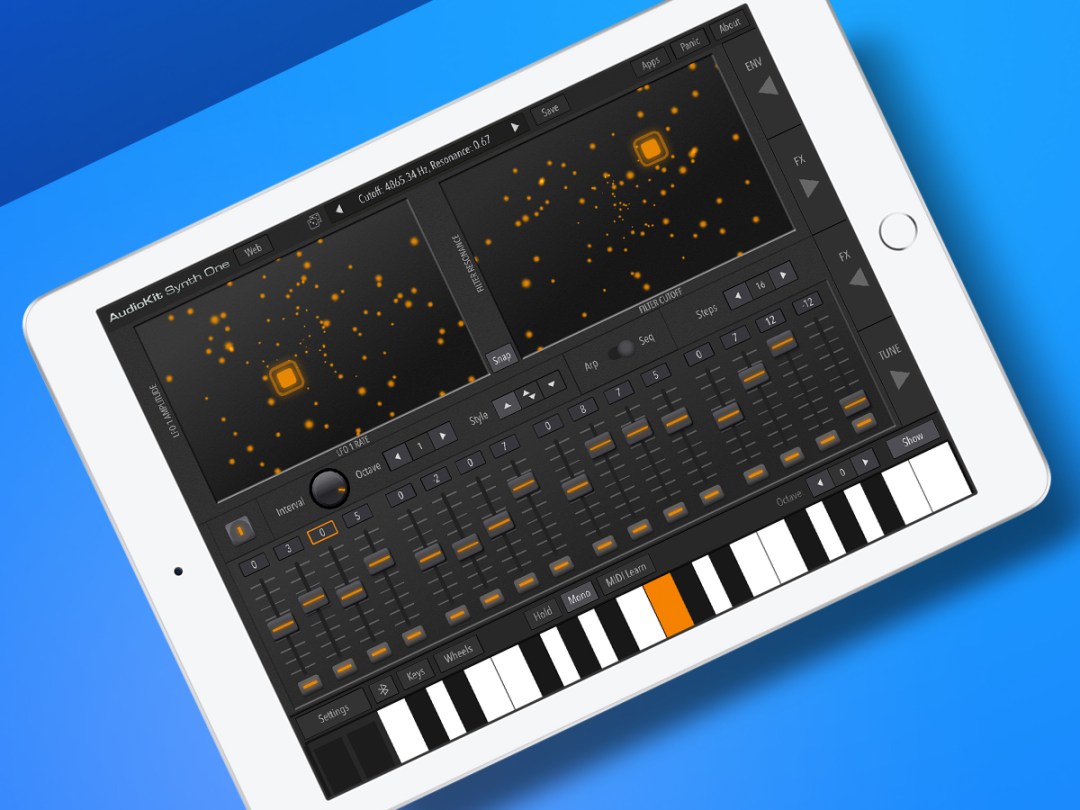 Fantastic iPad synths are nothing new. Korg, Moog and others have fashioned amazing music-creation tools for Apple's tablet, marrying cutting-edge digital interfaces with rich pedigrees in sound and hardware design. AudioKit Synth One, though, takes things in a slightly different direction, largely through being free.
Usually on mobile, that's when warning bells blare. Apple can afford to give away GarageBand while still devoting countless hours to making it a top-notch product; but most mobile synths without a price-tag are basic or fundamentally flawed throwaway fare.
Synth One is an exception: this open-source project is a properly pro-level (and yet accessible) synth, packed with features; and it will cost you nothing but the hours you'll lose to the thing while it's belting out amazing noises that will make your ears squee with glee.
The art of noise
If you're anything like me, the first thing you'll do when armed with a new synth is delve into its presets. Synth One has hundreds, created by big industry names like Electronisounds and Red Sky Lullaby. If those mean nothing to you, trust me: this synth sounds great.
The preset picker organises sounds into groups, and each offers a note from its creator. Some are hints, for example suggesting a tempo for sequenced sounds. Others are nods to a preset's inspiration – Brice Beasley's Vangelis-a-like 'Bass Runner' is amusingly referred to as a "Replicant prerequisite". Not sure what to pick? Prod the dice button until you find something you like.
Even if you've no interest in making your own sounds – but do enjoy making a noise – there are hours of fun to be had. But when you want to sculpt something new, Synth One is a joy. You get control over five oscillators, two assignable LFOs, scales and tunings, a superb 16-step sequencer, an arp, and a bunch of effects, allowing you to go full-on electro god.
Taking control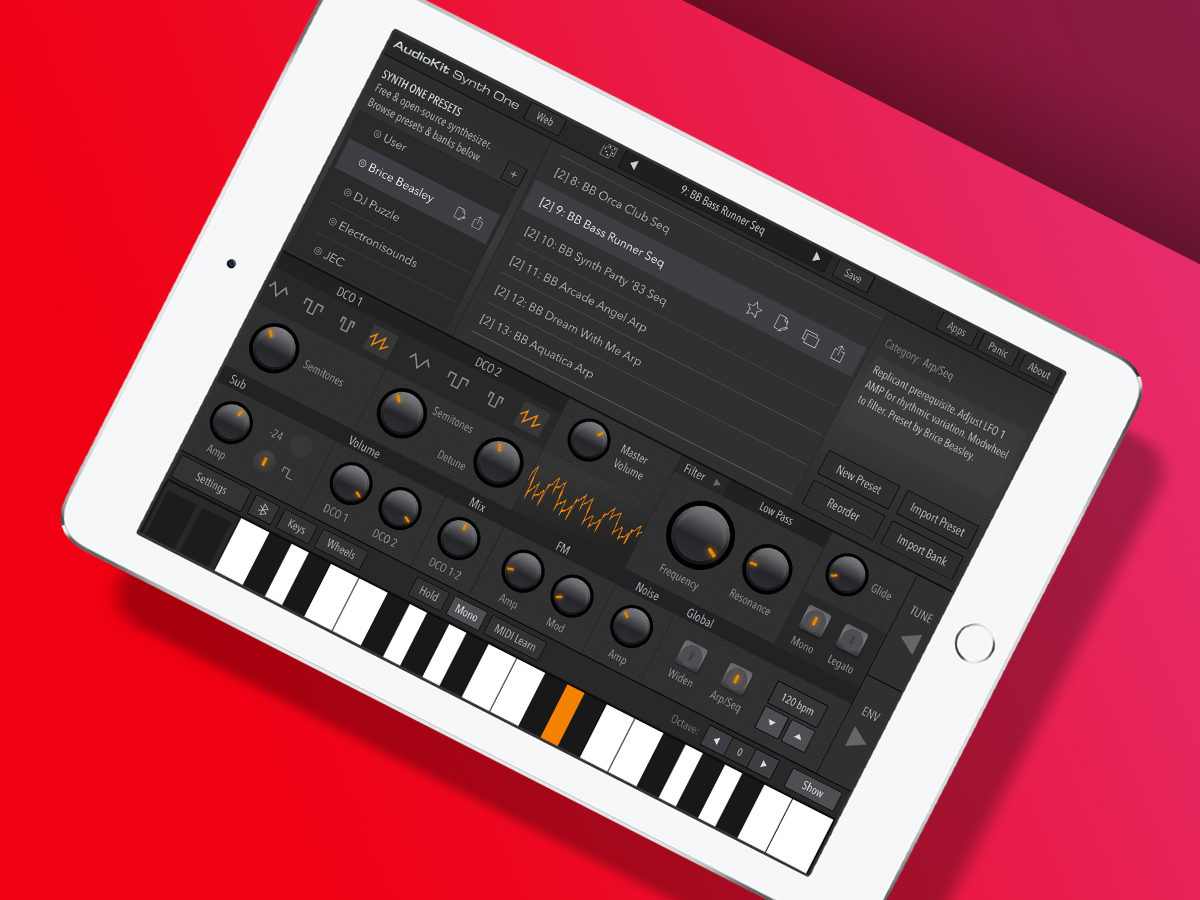 When it comes to playing, there's an on-screen keyboard that can be customised (wide keys for chunky fingers, or slender if you tinkle virtual ivories with digits akin to toothpicks). Above sit various knobs, sliders and pads within six separate views you page between by prodding helpfully large arrow buttons.
At any point, the keyboard can be collapsed, to gain simultaneous access to any two panels from the main one, envelope settings, dual touch pads, effects, sequencer, and tuner. It all works brilliantly, bar the app (like most of its contemporaries) too often echoing real-world hardware: on an iPad, I shouldn't need to tap a button 20 times to change a value – just let me type in a number!
My only other grumbles are already on the roadmap: AUv3 support and an iPhone version. Otherwise, Synth One already feels like a mature and very complete iPad synth. And while I'm not going to demand all apps should follow suit with the lack of a price tag (after all, the iOS ecosystem is so rich due to developers being able to make money), it's fantastic to see an app such as this making high-end music creation more widely accessible.
AudioKit Synth One Synthesizer is available for iPad.
Stuff Says…
If this synth cost thirty quid, it'd get a recommendation. For free, it's like insulting its creators if you down download it immediately
Good Stuff
Loads of superb presets
Packed full of features
Totally free – including from ads
Bad Stuff
No Audio Unit support (yet)
UI sometimes too beholden to real-world tech
iPad-only (for now)