App of the week: Flower review
The indie gem that sowed the seed for Journey finally comes to mobile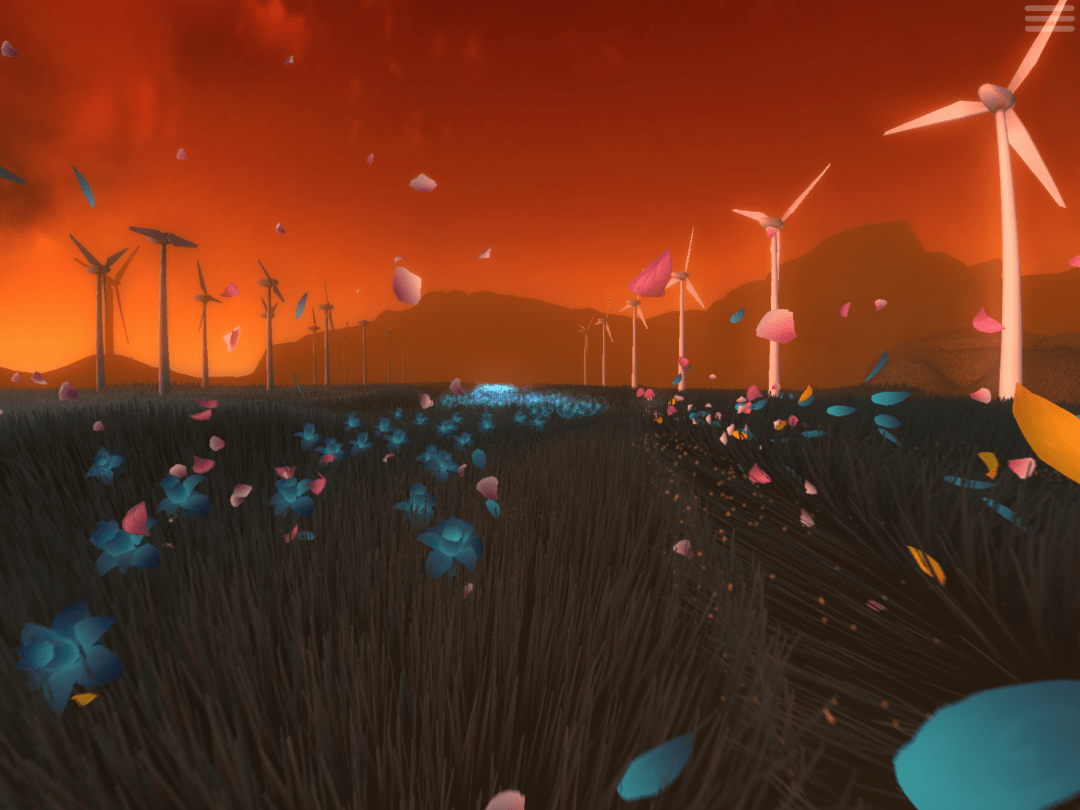 Flower is about as far as you can get from stereotypical gaming. There's no gun-totting marine, blowing everything to kingdom come, nor tyres squealing on tarmac; instead, the star is a petal carried on the wind, bringing light and life to a decaying, diseased world.
When originally released for PS3, Flower nonplussed and intrigued in equal measure. Although it's lost a little of its shine nearly a decade later – and is here planted on a platform awash with oddball indie experiments – it remains a beguiling, enchanting experience.
Leaf on the wind
Each chapter of Flower begins with a drab, morose-looking pot plant, sitting on a shelf. You enter its 'dream', and then tilt your device to shift your viewpoint and press the screen to blow the petal forwards.
The first world is all grassy fields and standing stones. As you collide with other flowers, they bloom, offering one of their petals to join yours in its journey. Soon, you're steering a snaking, wheeling conga of colour, barrelling through fields, and soaring high above the landscape.
It's eye-dazzling watching grasses part as you carve a path through them. And when you complete an achievement, the landscape erupts in an explosion of colour, as rock formations crack open, revealing new pathways. What was once a grey, dead world gradually becomes vibrant and healed.
In some ways, Flower is at its best during these early, carefree moments, with you careening about a game world like you're on an Alan Titchmarsh-designed rollercoaster.
Flower power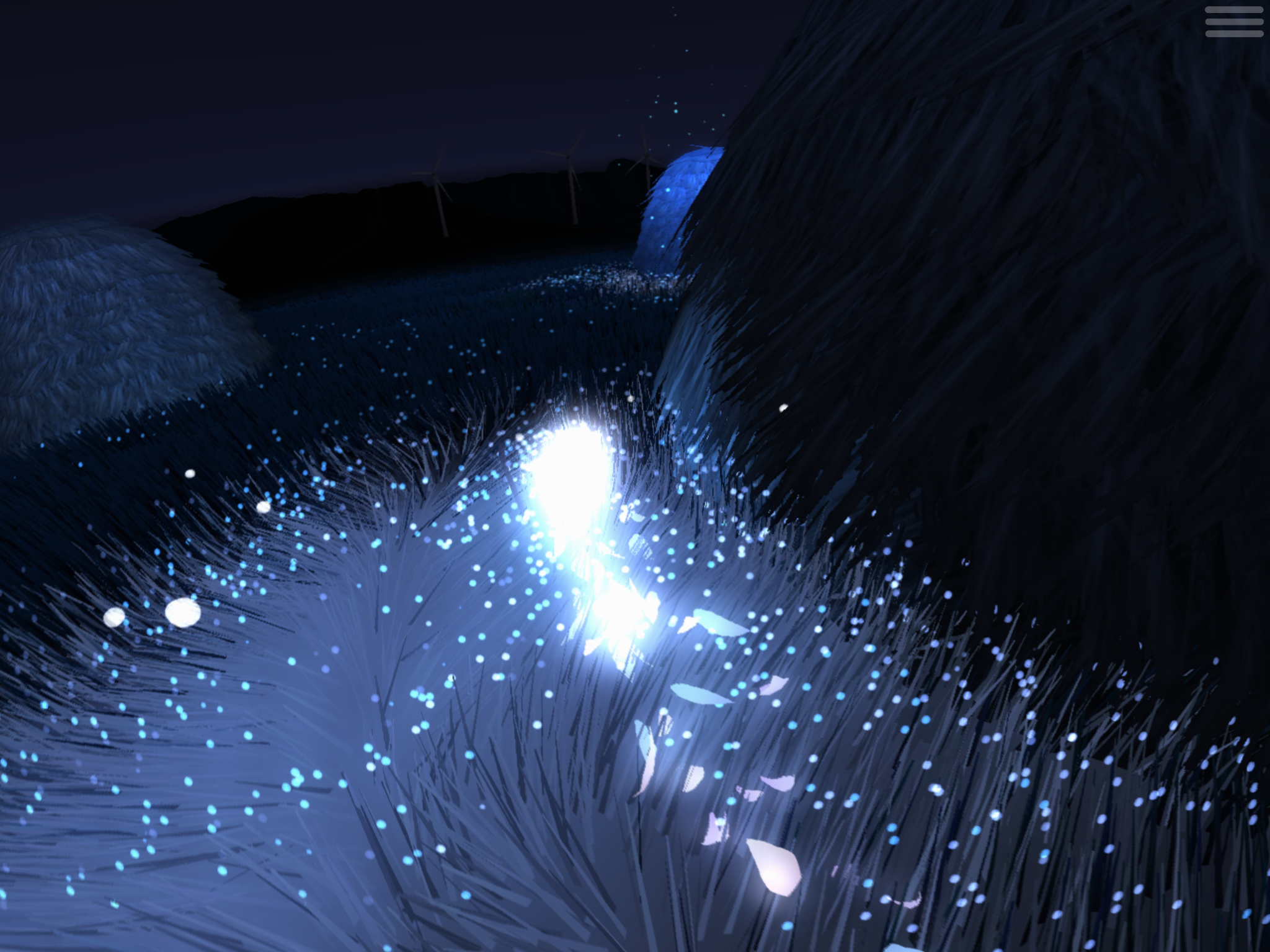 As Flower unfurls, it gradually becomes a little more dour and oppressive. Grasslands give way to ruined cities on the horizon, and you find yourself tiptoeing around electrified pylons. You also run into dead ends.
Invisible walls surround the areas where you're allowed to go; and even though the game hints where your next step should be (the camera shifts dramatically, Flower barely stopping short from flinging up a huge OVER THERE sign), the actions you should take can be unclear.
On iOS, there are technical issues, too: some iffy calibration on iPad (although not on iPhone), and a baffling omission of in-progress saves if you exit a game halfway through a level.
Still, none of this stops Flower being a fascinating, enthralling way to spend a few hours, deep inside a unique, beautiful world. How you interpret the game's message and reality is up to you, but the flowers seem energised by their journeys, however virtual they may be. Perhaps the same will be true for you, too.
Flower is available for iOS. It was previously released for PlayStation
Stuff Says…
Arty and moving but without pretension, this indie hit is blooming good
Good Stuff
Looks and sounds superb
Encourages exploration
Accessible and immediate
Bad Stuff
No in-progress save is infuriating
Some calibration issues on iPad
Occasionally too obtuse