App of the week: Magpie review
A photo feed meets a notepad and gets all jiggy. The result is this lovely app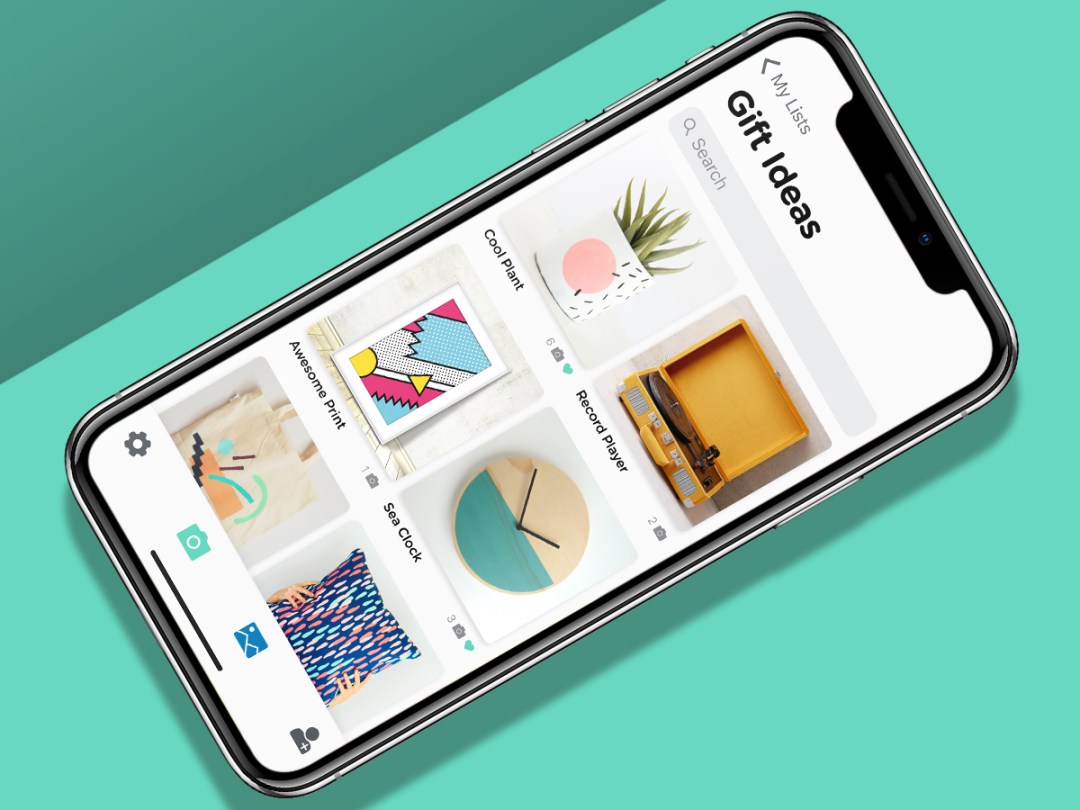 You can weld photos to missives in Apple's Notes app – or third-party alternatives like Evernote. At which point, you promptly forget about them – or at least don't particularly want to browse, making cooing noises. After all, it's not like those apps make your snaps shine. If you want to coo it up, what you need is Magpie.
This app deftly merges photo feeds and notes, with a style and elegance that feels properly high-end – which is perhaps to be expected if you've used the developer's other app, budget tracker Pennies.
Moreover, what could have come across as gimmicky rapidly cements itself as a go-to app in your mitts. This is primarily down to a combination of utility and beauty; there's some seriously smart app design going on here.
Shiny
Create a list, and you can add multiple notes to it. Each note can have many associated pics, and the first becomes its key image. Tap any image while reading a note, and it expands to fill the screen. At this point, you're still in photo-collection territory; but notes demand context, and Magpie provides that with four optional editable fields: Notes, Price, Link, and Location.
Add content to any of these, and Magpie's attention to detail becomes readily apparent. Any link can subsequently be tapped to open it in the app's web browser. Adding a location appends a map and address to your note. The former gives you a glanceable sense of place; the latter when prodded launches Maps.
Throughout, the app feels great to use, emitting playful noises as you tap. Images take centre stage, but also the layout of individual notes offers great clarity when it comes to information you add. This all validates the app's tendency towards strict structure over freeform note construction.
Take a note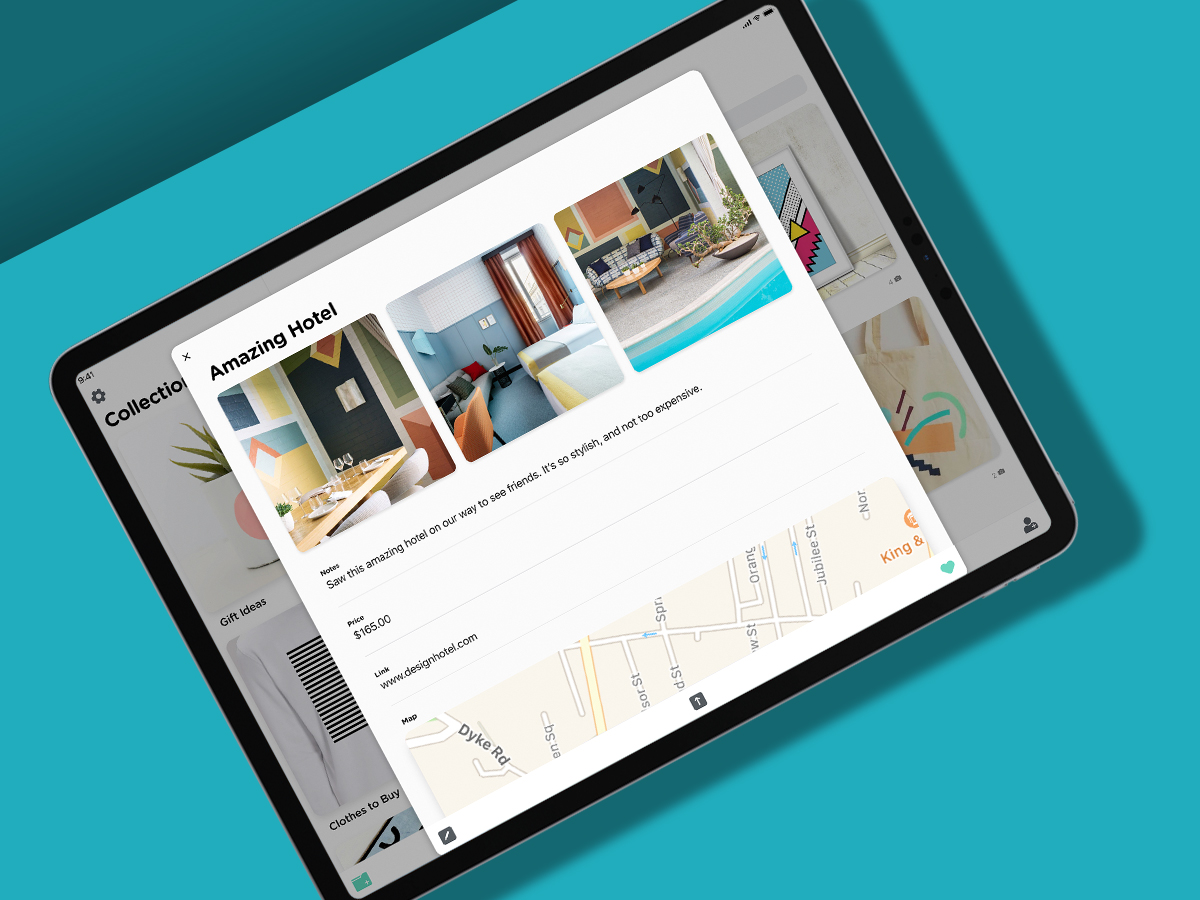 Despite being indie fare, and primarily designed to live on your device rather than in the cloud, Magpie provides options to get notes out into the wider world. Fire up iCloud to make your notes available on all your devices. Invite someone to a list, and they can collaborate.
Exports are more variable. You can spit everything you've added to Magpie app out as a single ZIP, but the contents are images named using long strings of characters, and then a single code-oriented text file for everything else. One-off exports output images and text, but lack an option that retains Magpie's graceful layouts. A PDF alternative would be great.
Also, I hate to be that person, but there is the issue of pricing. Some will balk at a subscription for a notes app, no matter how nice; and yet the £34.99 'lifetime' purchase seems ambitious. Still, a £12.99 sale aligns with this review and will run until at least 14 June. That seems a reasonable 'forever' price for Magpie, if during the free trial you find yourself as seduced by its charms as I was.
Stuff Says…
An ideal notes app when you want to stash shiny pics – and gaze on them in wonder
Good Stuff
Great for visual notes
Can add maps and links
Swish interface
Bad Stuff
It's a subscription…
… and standard lifetime option is pricey
Could do with nicer exports