App of the week: Moodflow: Year in Pixels review
Track moods, find patterns, and make changes using this free life-improvement app that really works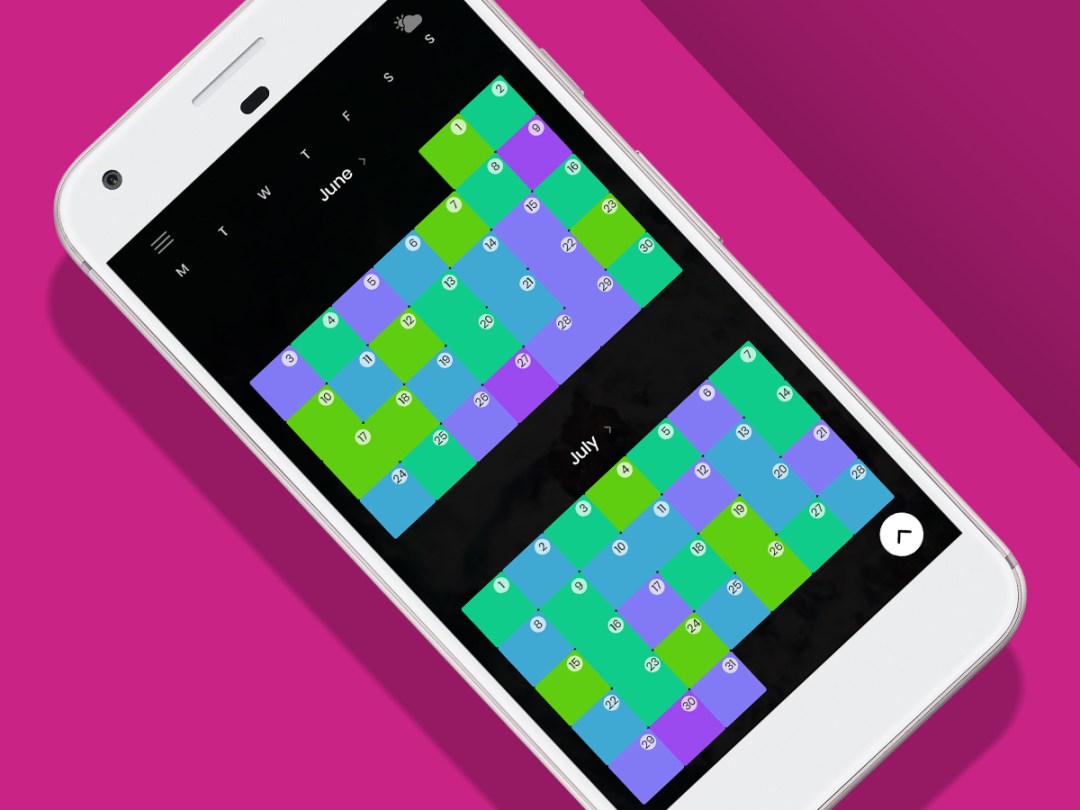 Much of the media never misses a chance to remind us about the horrors of technology. We're told our phones negatively impact on mental health – and there's some truth to that. The relentless barrage of news and information can be overwhelming, as can that feeling of never getting away and having to 'check in' all the time; but Moodflow shows that your blower can also be used to guide yourself to a better way of being.
In short, it's essentially a mood tracker, with a smattering of journalling. That in itself is far from unique on Android or iOS. But the manner in which Moodflow coaxes information from you and presents it, and the inherent flexibility within the app's design, sets it apart.
In the mood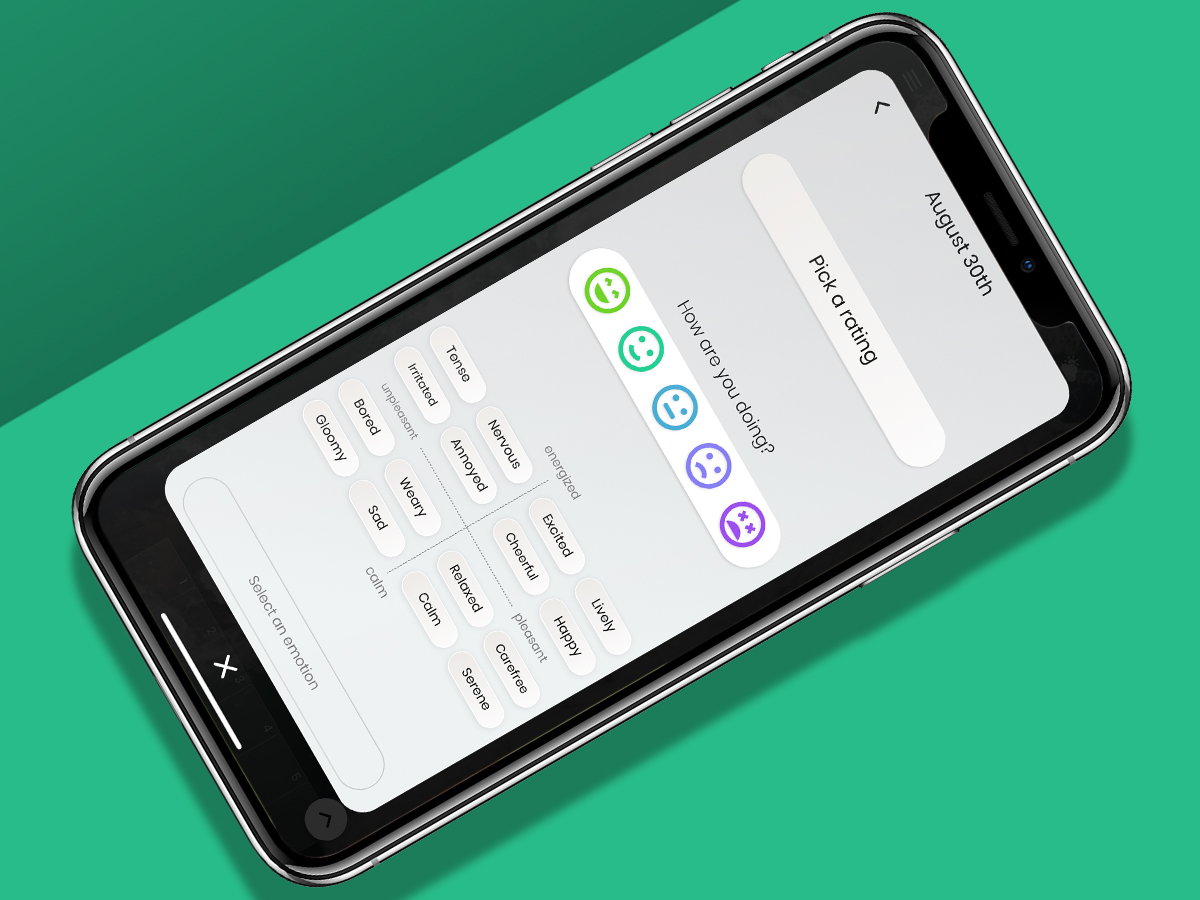 The minimum effort required to use Moodflow is to assign a rating to your day. Five smilies, raging from 'awesome' to 'terrible', invite tappage. Beneath are emotions arranged on a grid, which you can select to further refine your day's details, along with a space for typing in some bespoke words.
Once an entry is added, it appears as a solid coloured block on a calendar. Over time, you may then begin to see patterns within this grid of coloured squares. For example, if Wednesday always has the 'awesome' hue, think about what you do on that day – and do it more often. If you work typical office hours and Monday to Friday is always 'terrible', probably try to find a new job.
Tap any block on the calendar and you can review that day's entry, along with making edits and additions. And although Moodflow is primarily designed to be used daily, it won't stop you adding multiple entries for any given day should you wish to do so.
Once more with feeling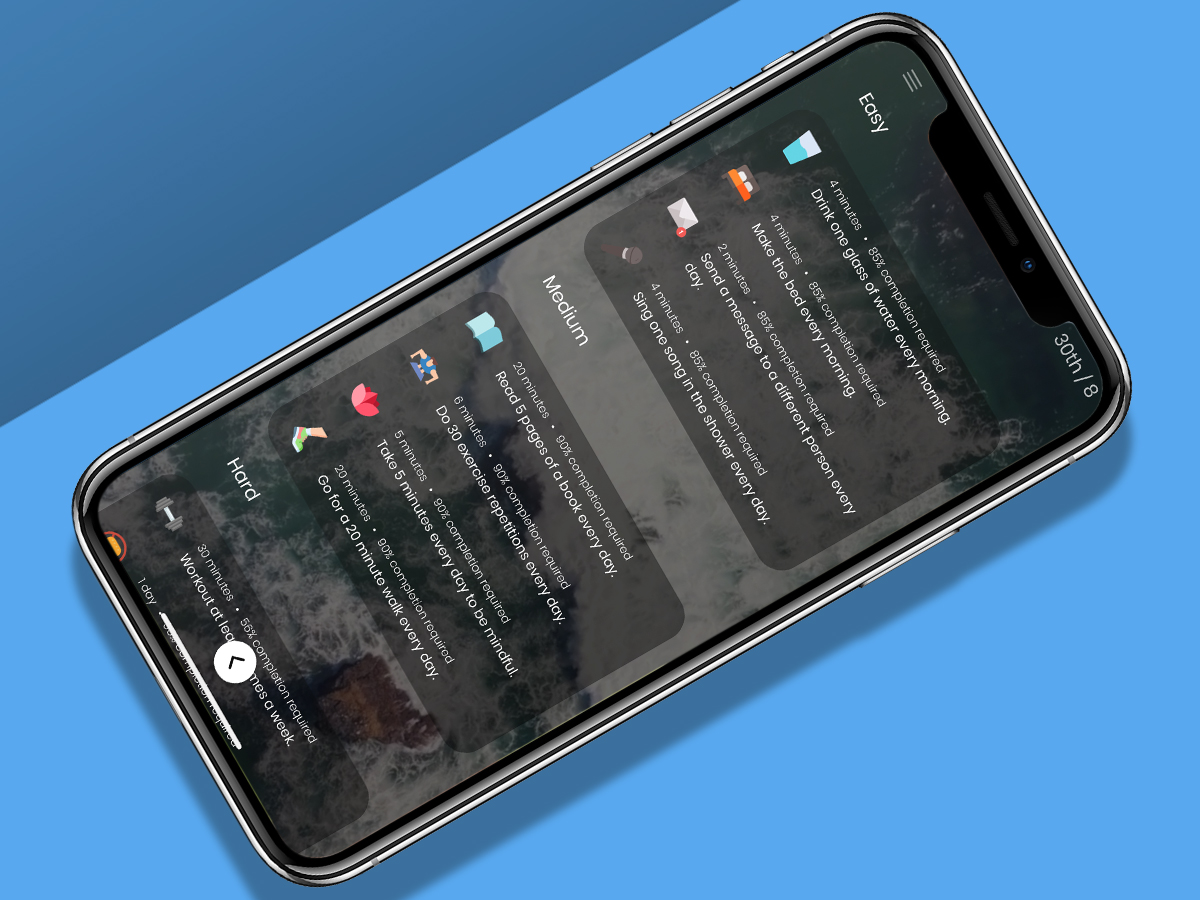 Moodflow is further elevated by its flexibility. A nav bar at the foot of the screen provides alternate means to get at information – a journal-only view; stats for viewing ratings as a bar chart. And in the settings you can adjust mood colours, rewrite rating descriptions, and add your own mood buttons.
This is important, because although Moodflow defaults to 'happiness' as a target, the relentless pursuit of this can be damaging for some people. But since you can bend Moodflow to your own personal requirements – defining what makes you feel pleasant and energised – this gives the app nuance and ensures it's not prescriptive.
A sense of bucking convention extends to the Dashboard, which houses habit challenges. Although the interface is less appealing than Streaks, the ideas within have range. For example, alongside the obvious – exercising and eating better – one daily win idea is to belt out a favourite song while in the shower.
It's a small detail, but one of many that suggests plenty of thought has gone into this app – and that it really can have a positive impact on your life.
Moodflow is available for Android (Google Play) and iOS (App Store).
Stuff Says…
In doing things differently, Moodflow presents a unique, engaging, customisable means to potentially boost your mental health
Good Stuff
Quick and easy to use
Hugely customisable
Nicely designed challenges
Bad Stuff
Default theme not the best