App of the week: Path of Giants review
Explore a fantastical frozen realm in this dazzling tappy Android/iOS mobile puzzler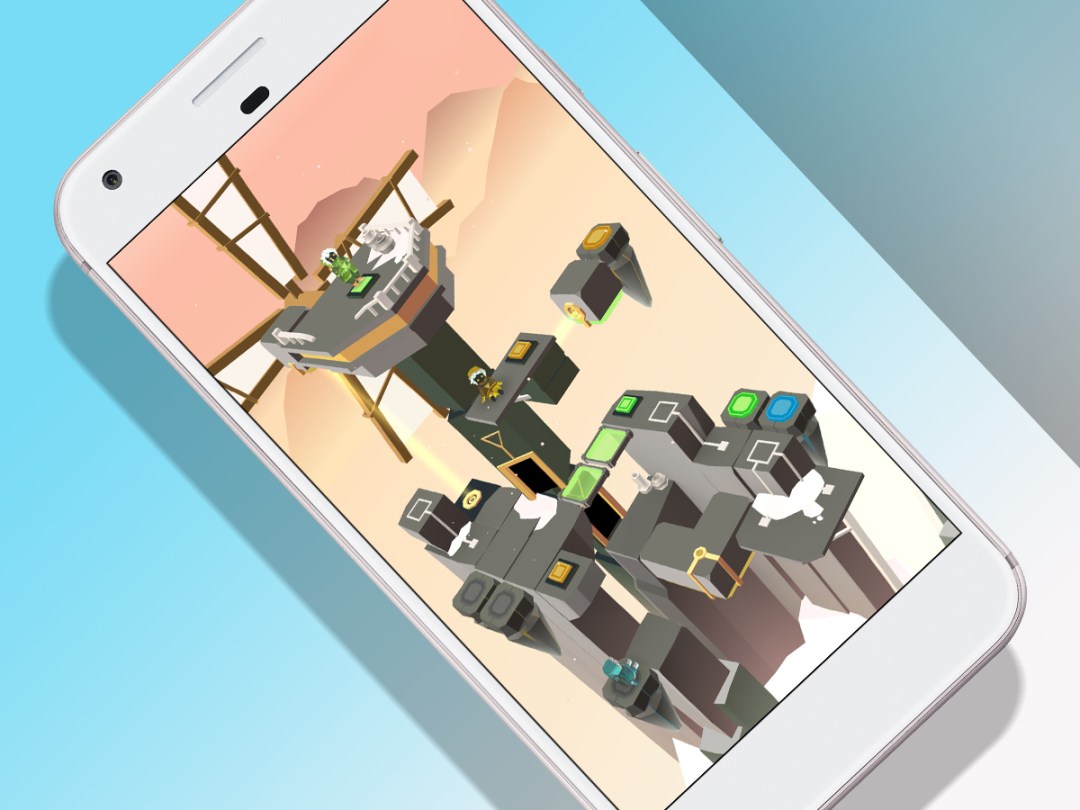 There's an unnerving tendency for mobile games to echo social media: free, but with a kind of endless trudge that saps your time – and your will to live. When you hit the wall, you may yearn for a beautifully crafted finite experience instead. Fortunately, premium mobile fare such as Path of Giants still exists.
This particular creation features a trio of adventurers exploring a long forgotten world. They're after treasure, but rather than tomb raiding in a manner that involves short shorts, hanging precariously from ledges, and kicking the face off of a T. rex, Path of Giants is rather more refined, sedate, and clockwork – but no less compelling for any of those things.
Each of the game's 13 levels is split into sections that charge your explorers to reach a goal that's the same colour as their garb. But with their bulky clobber, they can do little more than waddle about – not ideal for climbing sharp inclines in the blocky environment.
Mountains to climb
Cooperation is the key to reaching greater heights. The odd door-like portal sometimes helps, but mostly one adventurer sits while another stands on their head to clamber up to the next level. Switches make an appearance as well. Typically, a specific team member must stomp on one, which then unlocks or moves a piece of the scenery.
Getting to the goals demands you figure out the sequence of moves that enables you to get from one end of a room to the other. At first, this is straightforward, but routes require far more thought when you're confronted with tiny floating islands that strand explorers, colour-coded bridges, and windmill-like devices that whisk adventurers across canyons.
This all may sound a bit familiar, mind – and there are hints of other mobile titles. The tap-based pathfinding controls are reminiscent of those in Monument Valley. There are elements of Lara Croft: GO, too, such as the minimal visuals, the 'clockwork' nature of the puzzles, and even pot spotting/smashing to find hidden relics.
On the shoulders of giants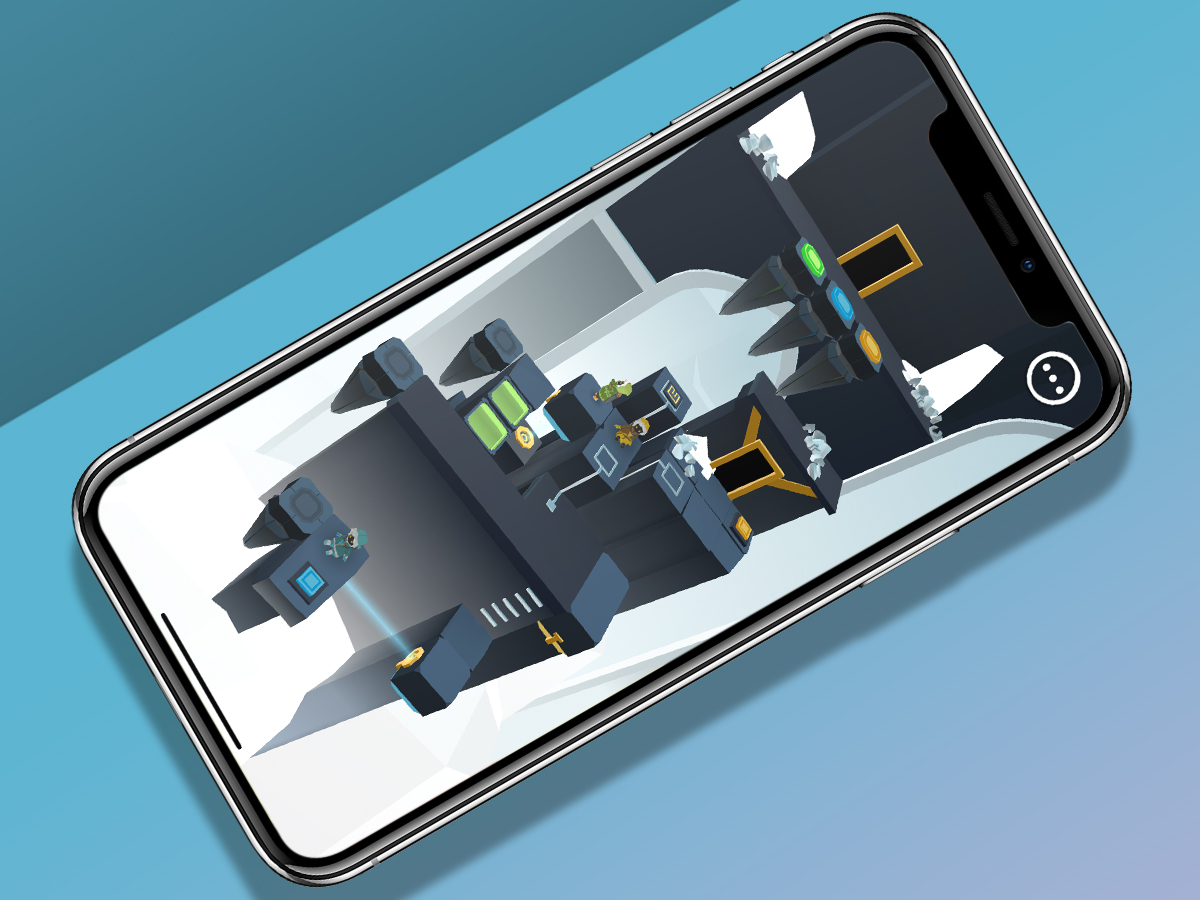 What makes Path of Giants worthy of a place on your phone is it's all so very well done. It might not be the most original mobile title, but there's no denying it's beautifully constructed, from the visuals to the carefully considered puzzles. What's more, this game wants to be played, omitting a timer and moves limit, and even nudging you to undo if you end up in an impossible situation.
You might argue this robs the game of challenge, and Path of Giants certainly isn't the trickiest of puzzlers. But this doesn't matter, because it has buckets of character, and is a really enjoyable experience throughout. Think of it as the mobile gaming equivalent of a satisfying movie rental, battling against endless 'nothingness' elsewhere that you merely tolerate as it eats into hours of your day. Path of Giants is something better.
Path of Giants is available for Android (Google Play) and iOS (App Store).
Stuff Says…
An enjoyable puzzler that makes you wish a lot more mobile gaming was premium and finite
Good Stuff
Smartly designed puzzles
Looks and sounds superb
No timers/undo limits
Bad Stuff
A touch fiddly on smaller screens
Not very challenging