App of the week: Pixel Cup Soccer 16 review
Mobile gaming's Leicester, this retro-infused footie game beats giant rivals when it comes to fun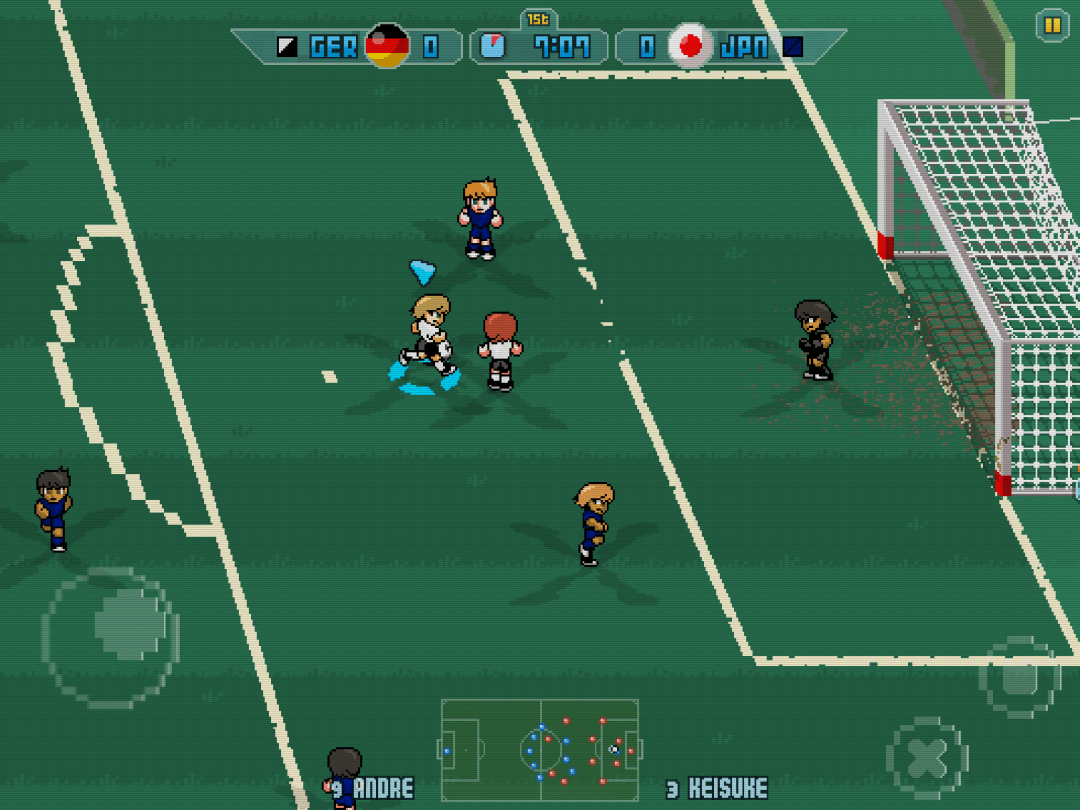 For gamers brought up on the telly-like pseudo-realism of FIFA, Pixel Cup Soccer 16 may come as a bit of a shock.
Here, little pixelated footy stars zoom about a pitch, playing a game that often barely pays lip service to reality, let alone the rules of football, or even physics.
But the overriding feeling when playing Pixel Cup Soccer is one of of ludicrously breezy fun. It's all about amazing snaking runs through an opposition desperately trying to slide-tackle you, and blasting screamers from the halfway line. It's football as you imagine it in your head, rather than a somewhat interactive version of what you watch on Match Of The Day.
A game of two halves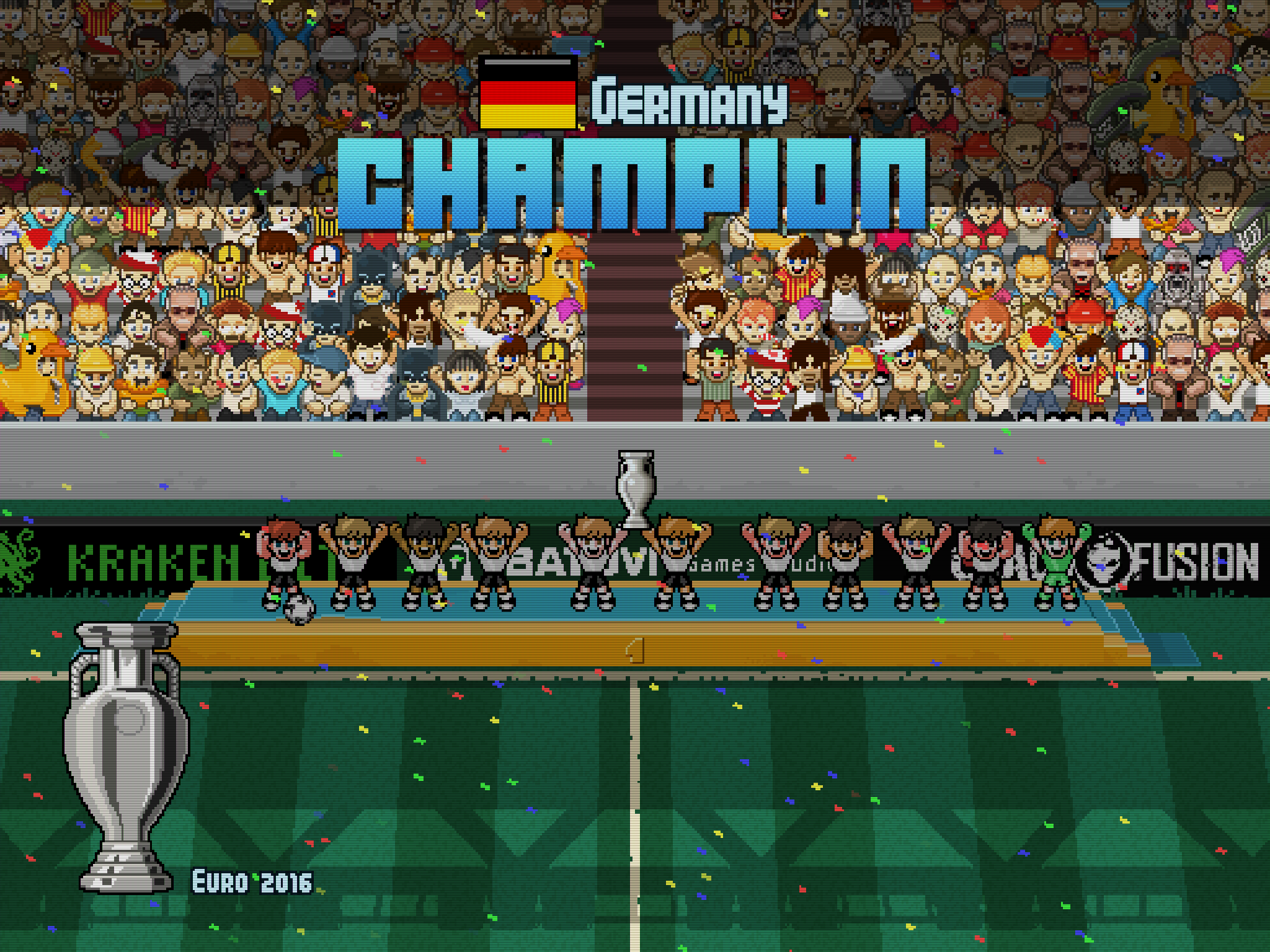 That's not to say Pixel Cup Soccer 16 is reductive — there is nuance here. Although the basic controls are a virtual D-Pad for movement plus X and O to, respectively, pass/switch player and shoot/tackle (depending on context), manically prodding buttons only gets you so far.
In order to defeat the (frankly supersonic) goalies, you'll need to learn how to power up shots by holding a button and then subtly flicking in a direction to aim. Even then, it's tough to score. You won't be beating Germany 11-nil any time soon.
Back of the net!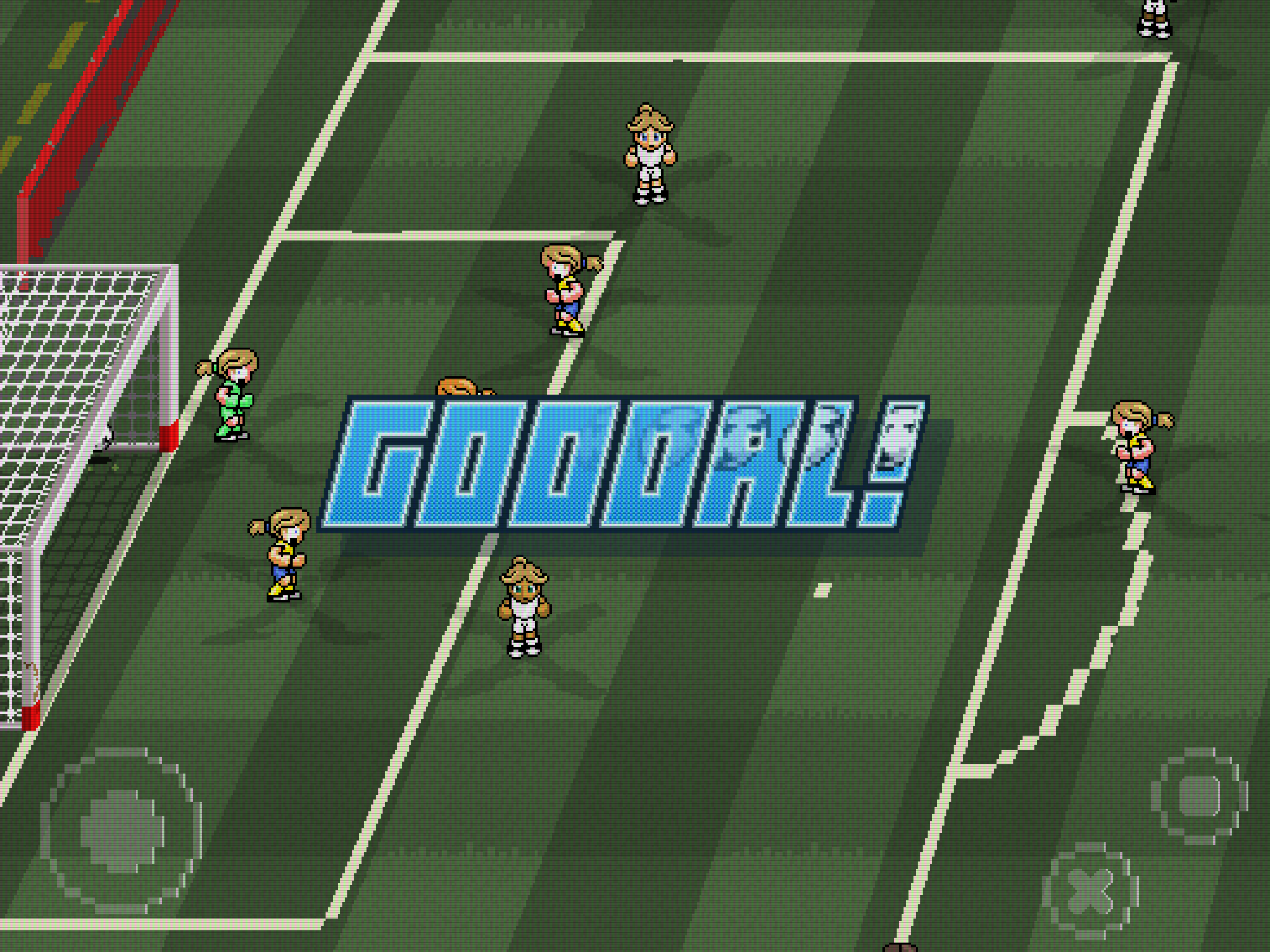 But you will get a good crack at such teams, through Pixel Cup's surprisingly rich competition modes. There are contemporary Euro and American cups to try winning, World Cups for both men and women, and a 'Pixel League'. One-off friendlies are also available (take note, FIFA on mobile), which even enable you to pit England men against the women's team (the latter of which kicked our butt during playtesting).
There is a slight sense of randomness at times, not least given that you don't always feel entirely in control of shooting; and this combined with the heroics of the goalkeepers can make for occasionally frustrating matches.
But it's hard to remain mad at a game that's fast, fluid and fun, and where every tackle and header emits an adorable NES-style sound effect — something production teams on real-life footie highlight shows should clearly figure out how to add immediately.
Pixel Cup Soccer 16 is available for iOS/tvOS. The developer has said Steam and Android versions will arrive later this summer
Stuff Says…
An old-school footie game that dispenses with boring reality for something that's a lot more fun
Good Stuff
Fast and furious gameplay
Doesn't take itself too seriously
Plenty of game modes and options
Bad Stuff
Draws go straight to penalties (to England's horror, no doubt)
No action replays (although they're coming)
Can feel a bit random at times