App of the week: Pixelmator Photo review
Spruce up your photos with this cutting-edge editor that uses AI and machine learning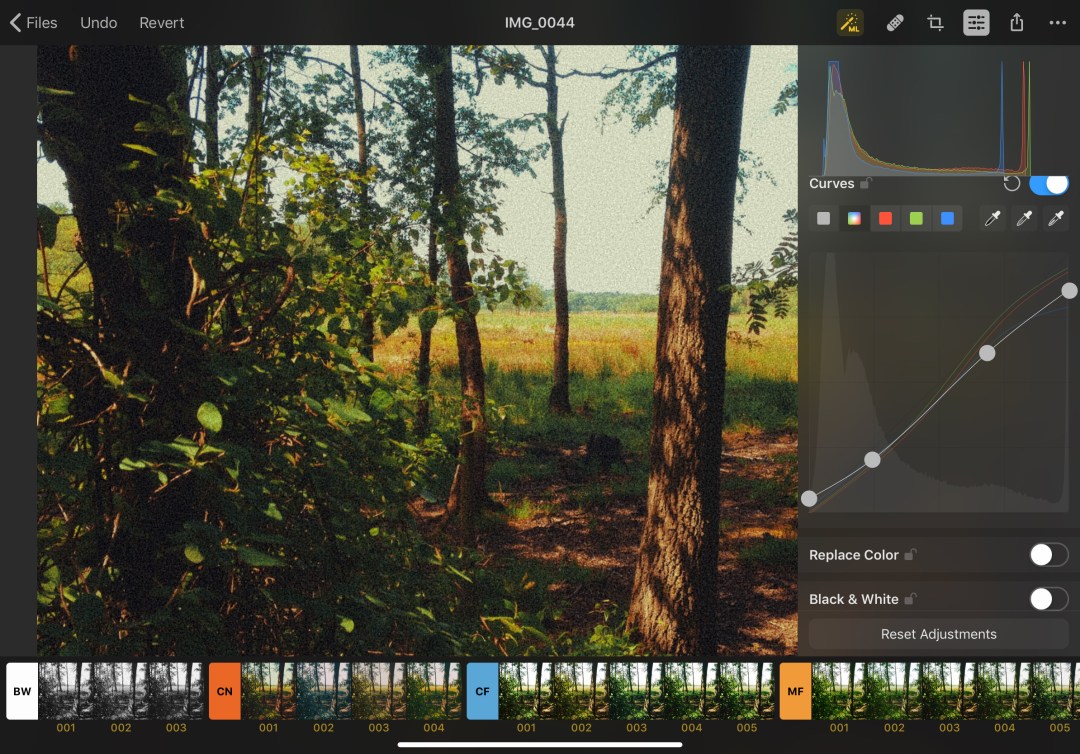 A disappointment when working with snaps on iPad is that Apple's yet to bring across the impressive, approachable toolset from Photos for Mac. On iPad, you merely get the bare basics – which isn't really enough to get properly stuck in. Fortunately, Pixelmator Photo fills the void.
This app wants to improve your photos, but in a way that affords you as much or as little control as you fancy.
Want to prod a button to make a much-loved photo look better? No problem – and the results are driven by an algorithm the developers trained using 20 million pro photos. Want to delve deeper? Tap the settings button to unearth all manner of sliders to fiddle around with.
Picture perfect
Perhaps the most impressive aspect of Pixelmator Photo is what it gives you for so little effort. I opened a range of photos in the app, and also in popular consumer-oriented tools Photos and Snapseed. In almost every case, Pixelmator Photo bettered them. It didn't artificially boost colours, or screw things up in other ways. The Pixelmator Photos output just looked better – more balanced; more natural.
There's a similar quality to other aspects of the app. The repair tool mostly works really well for eradicating small blemishes. It's mildly irritating to get going – the drag gesture it uses clashes with the one for moving images, and so you must tap-hold, pause a bit, and then move your finger. Still, it's hard to gripe when you see the results.
Similarly, the app has a slew of lovely film emulation presets to apply as one-tap filters. And, yes, so does every other photo app under the sun, but these are better than most I've seen on iOS.
Chop it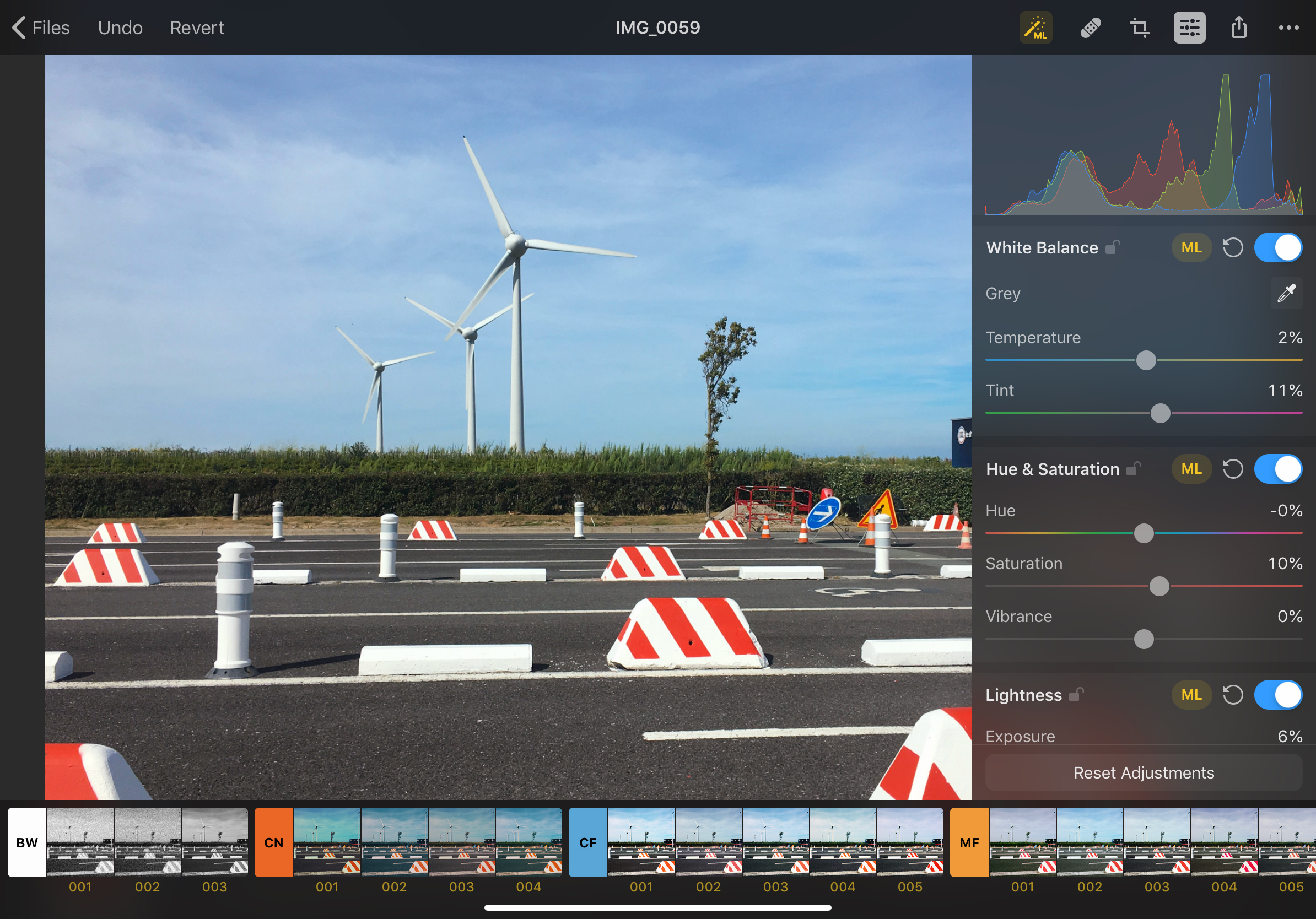 The app stumbles slightly when cropping – at least when you use the ML option. It seems like it's embarrassed and just feels the need to do something. So mostly it makes tiny crops, but once it hacked off my kid's arm, which I'd argue isn't perfect framing.
Fortunately, automated straightening works much better, as does, well, everything else. If you're like me, you'll soon move past just prodding the automated ML button all the time, and will end up down an hours-deep rabbit hole of transforming basic snaps into photographic works of art (or eye-searing disasters – the app can't stop you when you get a bit too slider happy).
Given its consistency, quality, feature-set, and almost comically low price, only avoid this app if you don't have an iPad – or happen to hate the idea of making your photos look nicer.
Pixelmator Photo is available for iPad.
Stuff Says…
Given the ridiculously low price and excellent toolset, you'd be bonkers to not buy this app
Good Stuff
Auto-enhancement mostly excellent
Can fine-tune loads of settings
Presets are pretty fab to play with
Bad Stuff
ML cropping leaves a lot to be desired
Slightly odd document picker