App of the week: Procreate Pocket review
Finger painting goes pro for the iPhone generation
With its large display and pro-quality apps, only curmudgeons and those in denial still believe the iPad incapable of being used for productive creative projects. But the iPhone's a trickier sell. Even though Jorge Colombo in 2009 painted a New Yorker cover entirely on an iPhone, there's still an assumption it's the lesser device. In part that's down to the nature of available apps, but Procreate Pocket bucks the trend.
Until now, Procreate Pocket was, though, a stripped-back take on the more impressive Procreate for iPad. It had a subset of the tools available for its tablet-based sibling, but you always felt you were making do, awaiting the point you could get back to doing 'proper' art on the larger device. No longer. This rewrite brings the iPhone release to feature parity with the iPad version – and in some ways even surpasses it.
Modern art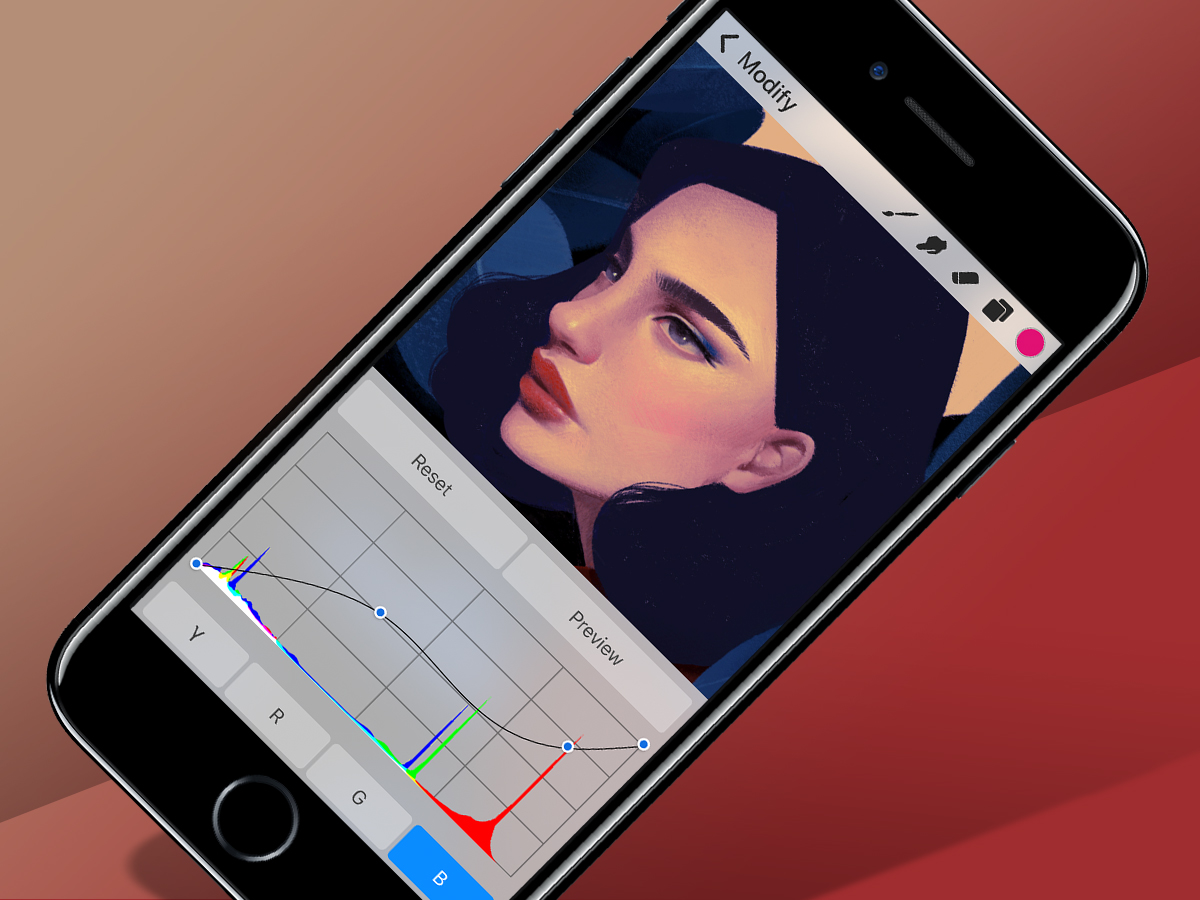 From the start, Procreate Pocket wants to get out of your way and let you paint. The gallery screen is minimal, and although the app eschews the iOS Document Picker in favour of a proprietary solution, it's nonetheless straightforward to import and export your work.
Tap a gallery image and it expands to fill your display. A toolbar at the top of the screen then provides access to brushes, effects, and layers. To the left are two sliders, for adjusting the size and opacity of the current tool. If that feels too cluttered, a four-finger tap hides the interface. Two- and three- finger taps are used for (multiple) undo and redo.
Drawing feels natural and fluid, with only a hint of lag when using the most complex wet paint tools. Interactions between materials aren't always realistic – you can't slap a ton of digital oil on to the virtual canvas and drag it about with a stick of charcoal. But as a digital approximation, Procreate Pocket feels beyond its contemporaries. And, besides, being digital is part of the point.
Brushing up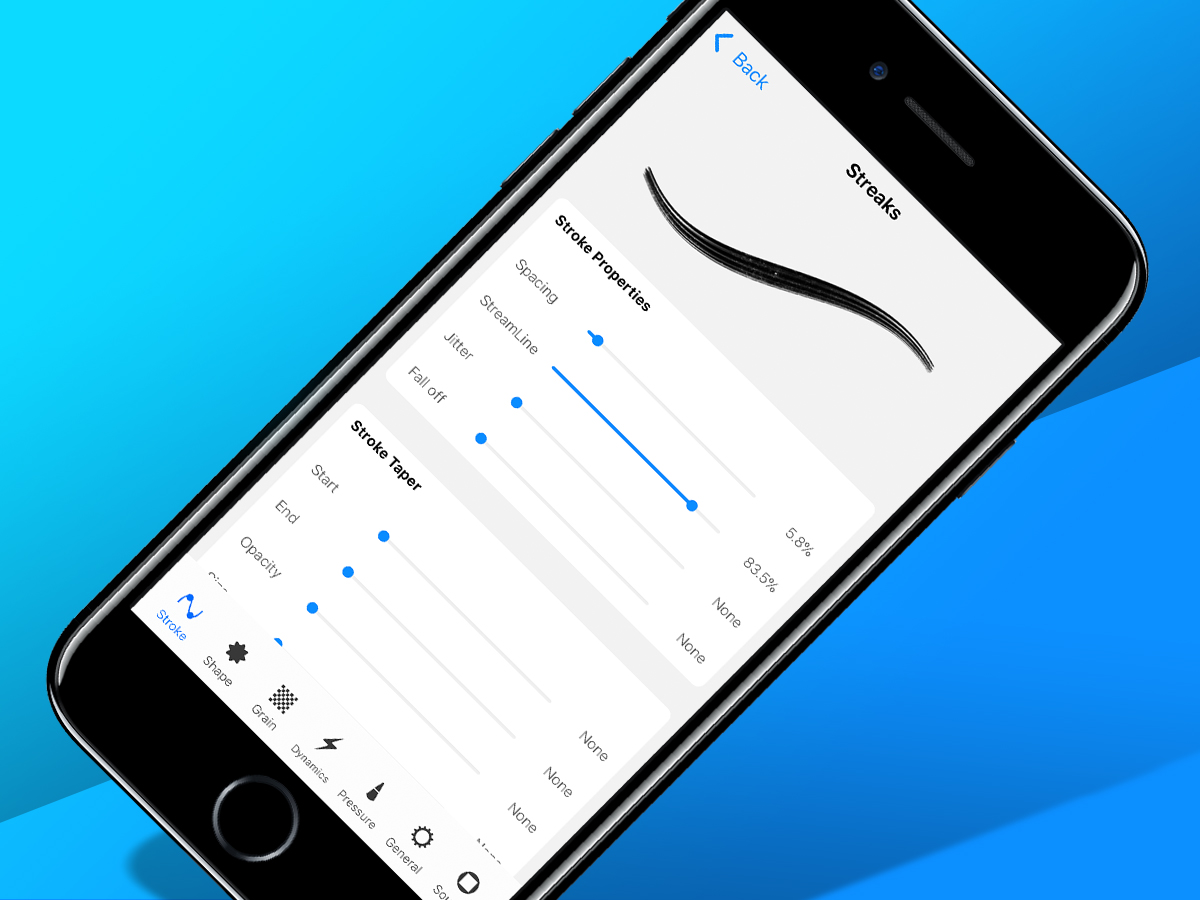 The power of this app in the hands of anyone from hobbyist scribbler to jobbing artist is apparent when you explore its brushes. Some are traditional tools – an HB pencil; a brush pen; wet acrylic. Others are rather more bizarre. The Textures brush set allows you to draw in halftone. Abstract sprays polygons everywhere. Touchups includes Zombie Skin for turning a loved one's visage into something from Walking Dead.
All of these are editable, so you can adjust spacing, jitter, and a slew of other properties. Or you can start from scratch, using scanned sketches and photos as shape and grain sources, tweaking your tool to your heart's delight. In a poke in the eye to iPad Procreate users, you can save, share and import these custom brushes, too.
That's not to say Procreate Pocket is without niggles. Some of the more complex tools (notably, selections) are opaque – some built-in help would have been useful. A smaller canvas is always more limited than a larger one. And 3D Touch is no substitute for an Apple Pencil when in comes to fine pressure sensitivity control. Even so, Procreate Pocket now comes across like a properly first-rate tool whether you're a regular gallery botherer, or just fancy a top-notch app for doing some virtual finger painting on the commute home.
Procreate Pocket is available for iOS.
Stuff Says…
A sleek, efficient interface married with superb brush tools. In short: the best painting app around for smartphones.
Good Stuff
Fast, efficient interface
Excellent brush selection
Near feature parity with iPad version
Bad Stuff
Some tools are opaque
3D Touch can't compete with Pencil