App of the week: Retrospecs review
Transform photos into retro art and make your snaps party like it's 1984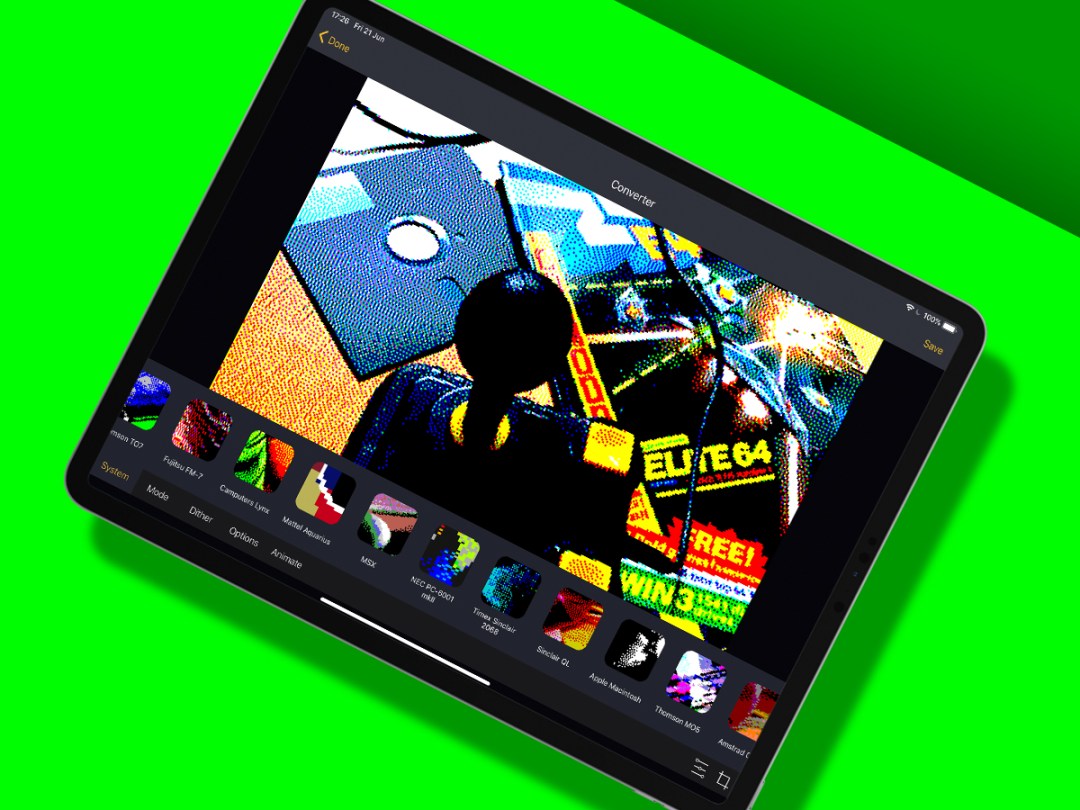 Retro graphics were once just graphics. Hardware of the time lacked power, and computer visuals were retina-searing and chunky enough to take your eye out. These days, digital artists have enough colours to choke a thousand art students, and pixels so fine you can't see the dots. Retrospecs, though, hurls you back to a halcyon age, so your iPhone or iPad can pretend it's a ZX Spectrum.
In fact, Retrospecs is a chameleon to the point it mimics – with an astonishingly geeky degree of accuracy – any retro system you care to name. Commodore 64? Yep. SNES? Sure. Kleincomputer KC85? I've no idea what that even is, but it's there too. So with a single tap, you can discover what your face looks like reimagined on a Commodore PET, or how your lunch would appear if the world suddenly became a giant Game Boy.
Specstacular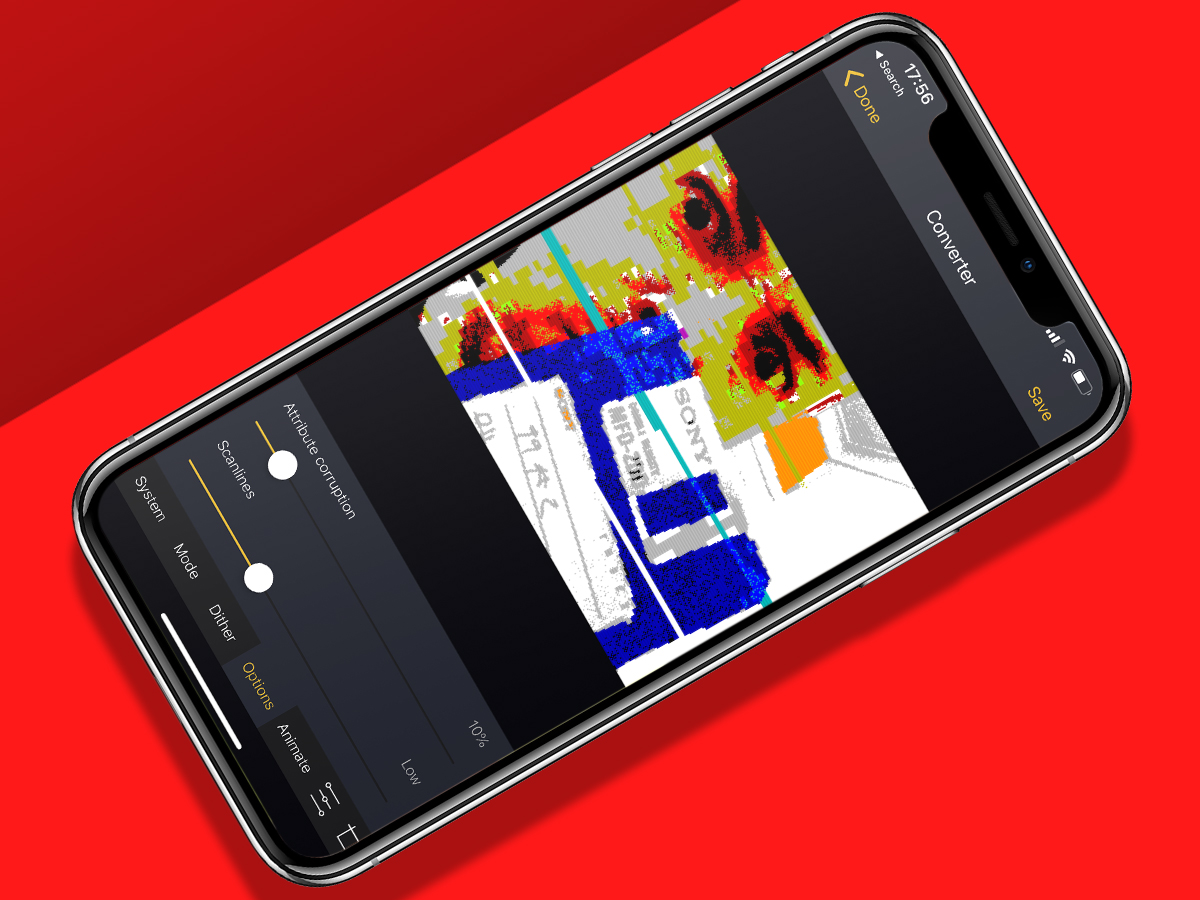 From the off, especially if you're of a certain vintage yourself, Retrospecs is tremendous fun. Load a photo, and you can sit there in a nostalgic haze, flicking between systems. A levels screen enables you to fine-tune your image's saturation, brightness, and contrast, so it better works with whatever virtual system you're hammering it into.
You can muck about with dithering styles, and attack your retro masterpiece with noise, image corruption, scanlines, and enough phosphor glow/chroma shift to make any CRTs in your loft break out in applause.
Amazingly, this all works with video as well as stills. Sick of super-crisp iPhone footage? Use Retrospecs to mash it into an old-school glitch-fest that'll stand out on YouTube – and make your friends wonder if you arrived here after hitting 88mph in a DeLorean.
Plenty of characters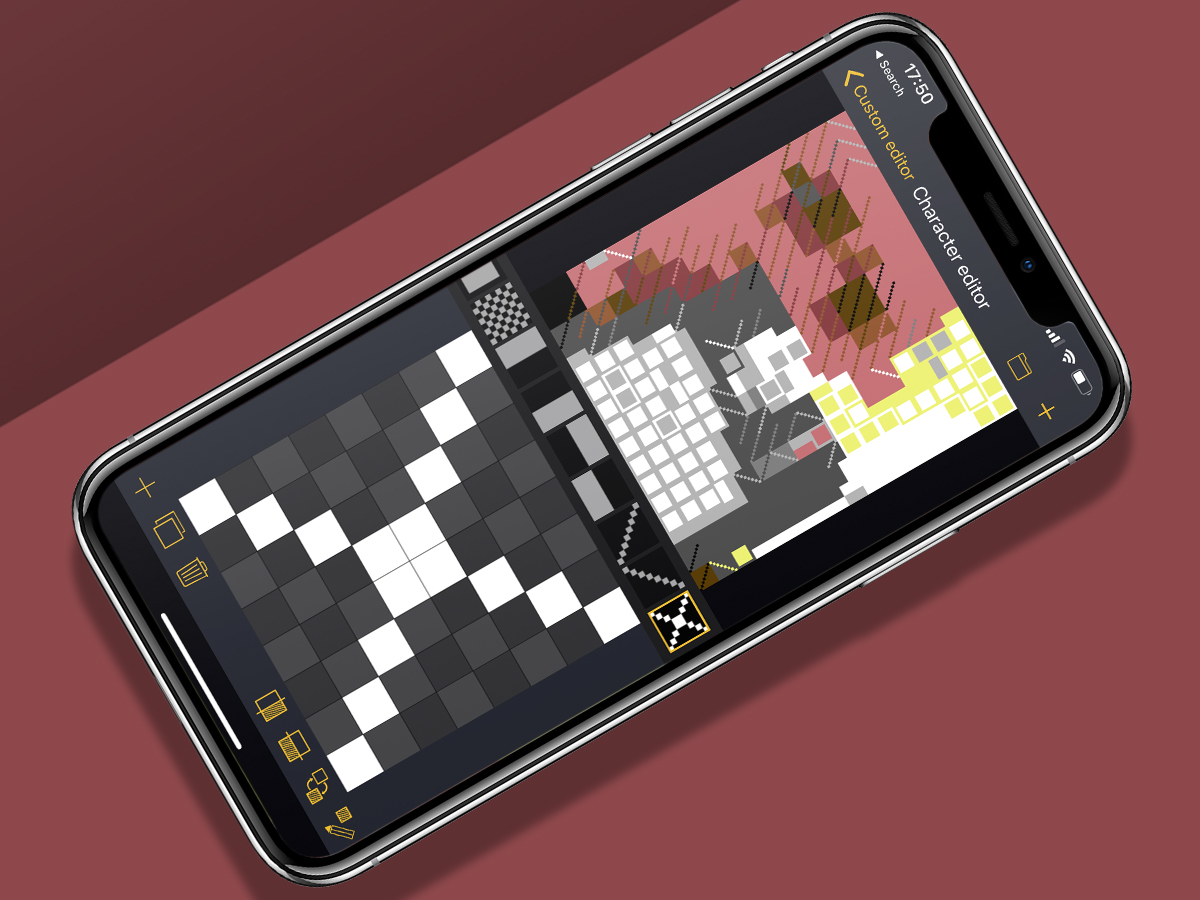 As if all that's not enough, Retrospecs invites you to unleash your inner nerd, by designing your own custom retro systems. That's right: if everything Commodore, Nintendo, Sega, Atari (and so on) isn't enough, you can put together your own emulation by mixing and matching engines, palettes and screen sizes.
Shift from a pixel- to a character-based engine, and Retrospecs barrels further down the geek rabbit-hole. You can start designing your own character set by tapping away at a tiny grid. Pretty soon, whatever you started out with will have been transformed into a miniature retro-infused slice of modern art.
It's absurd fun for anyone with an interest in pixel art, and would make a great app on its own. However, it's buried so deep in the app, I wonder how many people will find it.
I program my home computer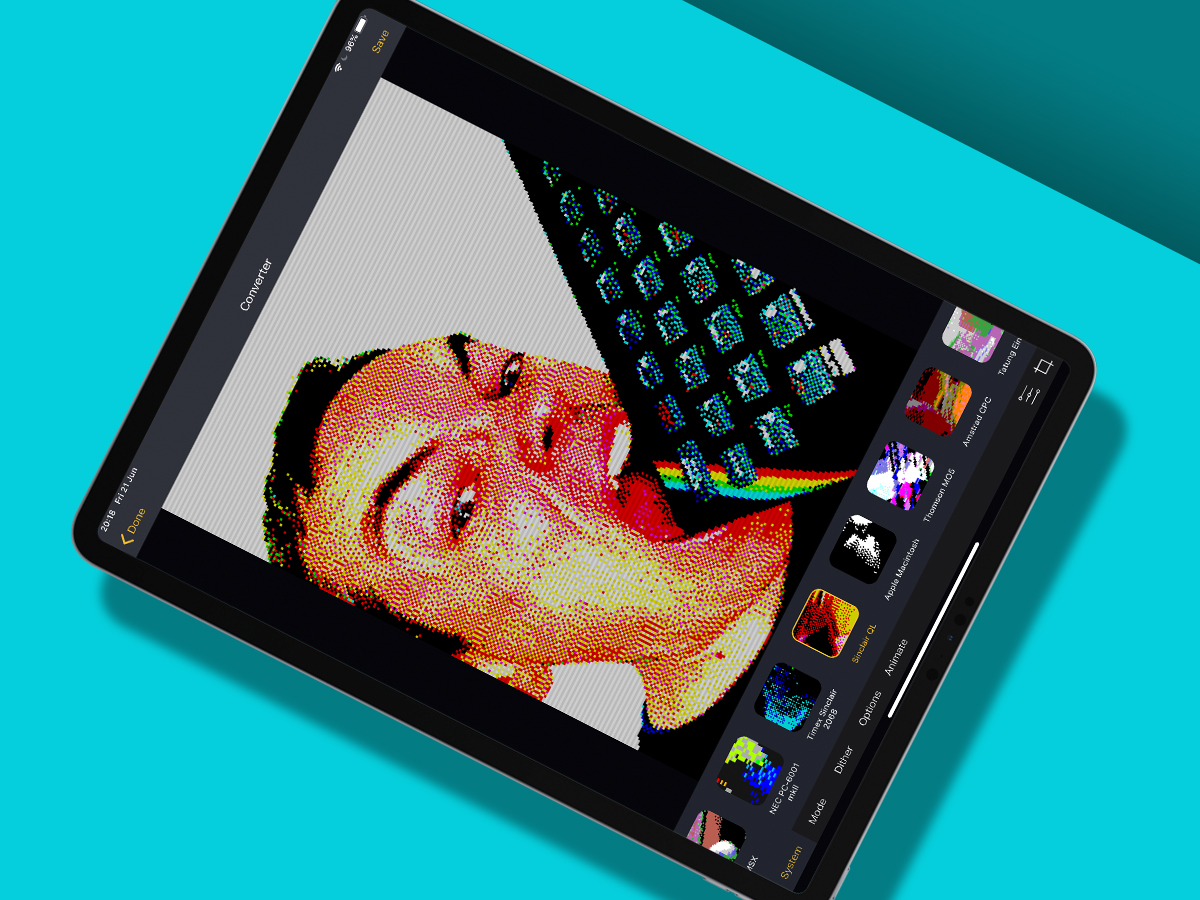 That minor gripe aside, Retrospecs is a triumph. There's immediacy for those in a hurry, and a staggering level of attention to detail and depth for those who want something more. The app goes way beyond every filter collection purporting to turn images into something that might have graced a screen in a 1980s bedroom. Instead, Retrospecs feels like a labour of love – a fitting, respectful tribute to graphics of a bygone age.
It's creative, too. The more you dig, the more you realise this is a huge box of toys to unlock your inner retro artist – one that's novel, capable, and entertaining. Rather than merely being a nostalgia fix for greying gamers, then, this is an app everyone can enjoy – and comes highly recommended.
Retrospecs is available for iOS. The free download gives you access to a limited number of systems and dither styles. A £3.99 IAP unlocks the rest.
Stuff Says…
A gem of an app that's an essential download for anyone who likes old-school retro graphics effects
Good Stuff
Almost absurdly customisable
Supports stills and video
Immediate and deep
Bad Stuff
No live preview of glitch effects