App of the week: Sequence Groovebox review
Make some music on your Android blower with this powerful, fun synth and drum machine combo
Let's face it: if you want to make music on the go, chances are you already have an iPhone in your mitts. But every now and again, an app comes to short-changed Android users, showing that platform can be used for creating thumping beats while you're on the move. The latest is Sequence Groovebox.
This is an app with immediacy at its heart. It can't quite match the likes of Figure on that scale, but if you can cope with the concept of tapping out beat markers and notes on a piano roll, and then triggering loops with a tap, you'll be staking your claim to a spot on 6 Music in no time.
Get into the groovebox
Sequence Groovebox's model has you build drum machine or synth loops. These can then be triggered during live playback, or activated within individual scenes that are strung together in sequence to make a track.
When you start a new project, drum and bass tracks are already waiting. Tap-hold a loop and then Open to get to the business area, where you define your drum beats or individual notes. Easy.
Where this app really earns its price-tag, though, is in the flexibility it affords. Although the synth presets are variable, you get plenty of control – at least if you ditch the training wheels by tapping Advanced in the toolbar. You can then create the sort of ear-monstering noises that'd cause the average Daft Punk to nod approvingly, while nearby members of Kraftwerk scurry to a corner in fear.
Groovebox is in the heart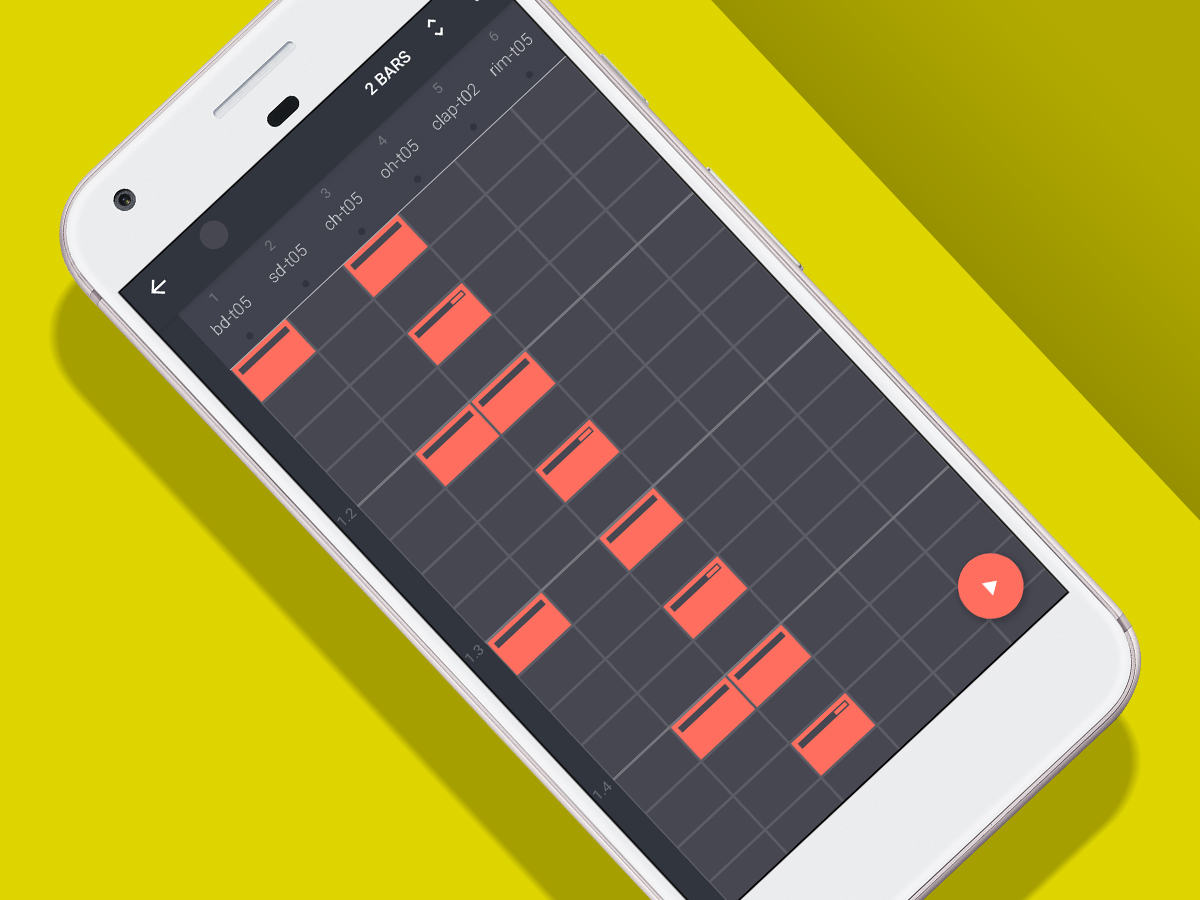 As you twiddle knobs to fashion soaring synths, and slather on atmosphere by way of delay and reverb, even the most basic noises can become works of audio art. And although – as already noted – this app won't unlock your inner chart-topper in mere moments, spend some quality time with Sequence Groovebox and you'll find the experience rewarding.
There are a few rough edges. Some default settings are just plain weird – preset previews are off by default, for example – tap the speaker button to turn them on. And the manner in which you open loops and edit notes can feel a bit leaden – you really want to zip about at speed when crafting music. Regardless, for anyone with an Android phone who wants to fashion loops and entire tracks in a jiffy, Sequence Groovebox fits the bill.
Sequence Groovebox is available for Android. Since this review was written, version 3 has been released with additional features.
Stuff Says…
A rarity that shows Android can trouble the charts alongside iOS when it comes to music apps
Good Stuff
Straightforward but powerful
Loads of knobs to twiddle
Can save custom presets
Bad Stuff
Interface sometimes a bit fiddly
A few baffling default settings