App of the week: Slydris 2 review
It's time to drop some blocks in this neon-clad turn-based endless puzzle masterpiece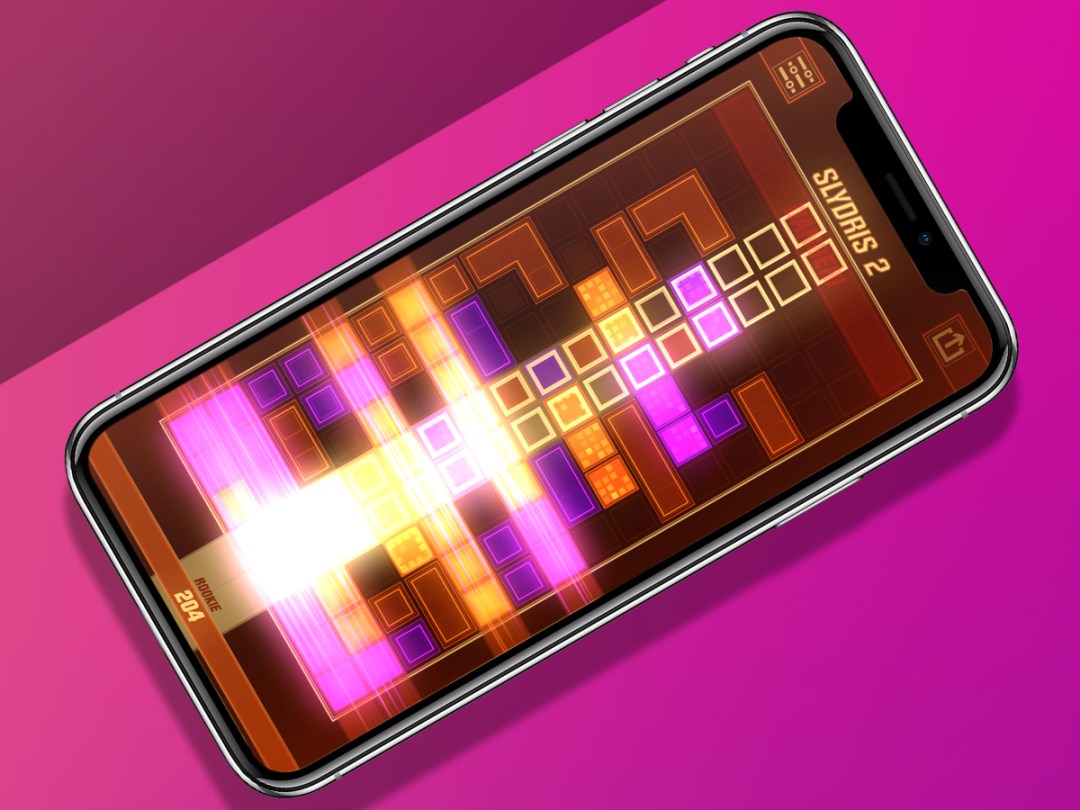 If you like games of a certain vintage – or are of a certain vintage yourself – you'll be well aware Tetris woke people up to the potential of handheld gaming. Alexey Pajitnov's seminal title, with its endless falling blocks, has rarely been bettered. But in this modern age, there's a tiny snag: every attempt to recreate Tetris on touchscreens has been garbage.
It turns out you need physical buttons for twitchy high-speed puzzlers. This is probably why Slydris 2 heads in the opposite direction, providing clever twists on the formula – and many new ideas of its own.
Block party
The basic framework of Slydris 2 echoes Tetris; and in stills, the games look similar. Sure, the iOS title is infused with dazzling neon, but you're still looking at shapes falling into a well, and tasked with forming solid lines that get explodey and leave you with free space.
The first slice of genius is Slydris 2 being turn-based. This means you needn't rely on reactions, or swear at your smartphone as a finger skids across the screen and you mess up. Instead, you can carefully plan each move, making the game far more strategic.
"Hang on," you might think. "That sounds a bit… easy." And it would be if Slydris 2 continued borrowing from Tetris, but its gameplay at this point heavily diverges.
Let it slide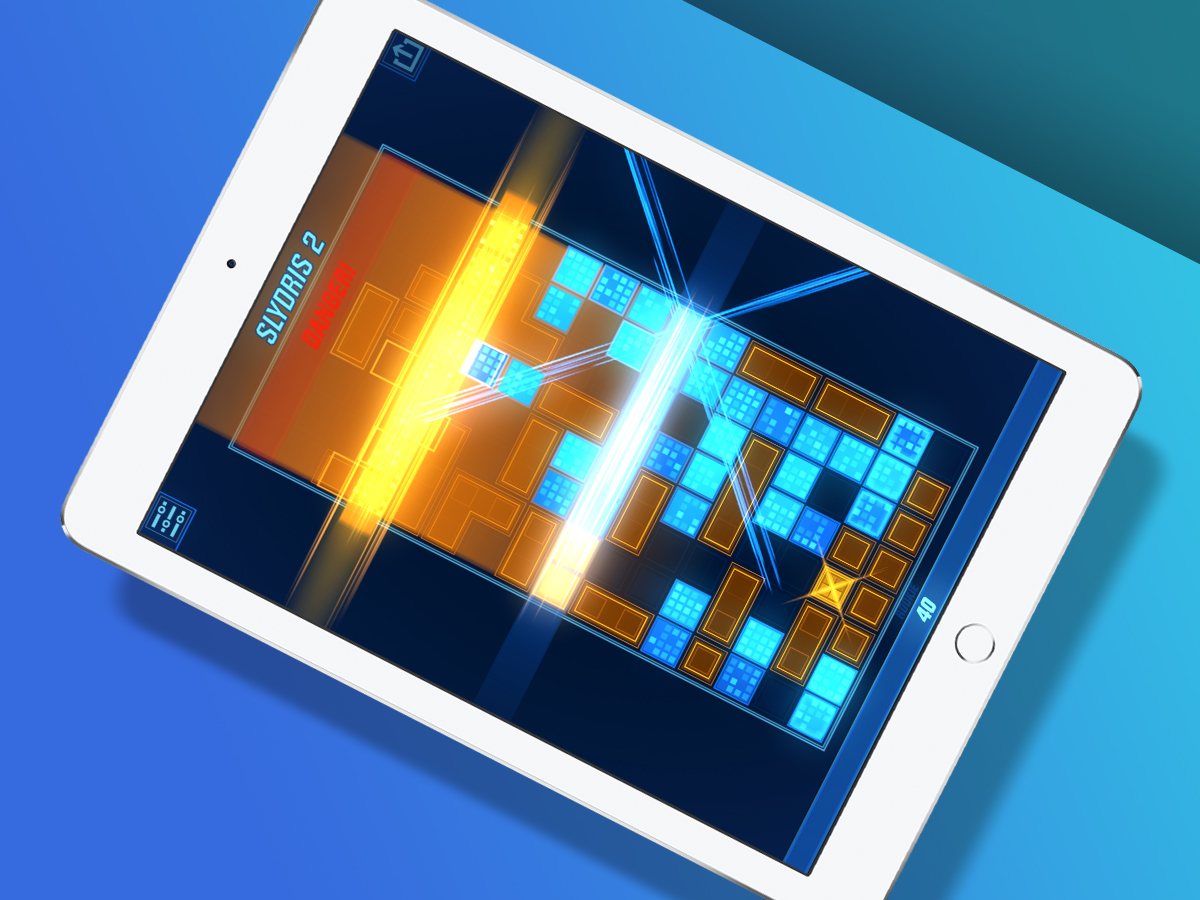 During each turn, you don't contend with a single piece dropping into the well, but several. And of those pieces – ones 'hanging' at the top, and any already in the well – you can slide precisely one left or right per turn. And that's assuming they're not already restricted by another block.
To avoid being overwhelmed, you must plan ahead, figuring out how to set up satisfying chain reactions. Admittedly, it frustrates when you're waiting for the 'right' piece and several more are dumped in your lap. But Slydris 2 is hugely rewarding when a line forms, breaks apart several L pieces, and remaining squares rain down to form more lines.
Bits and pieces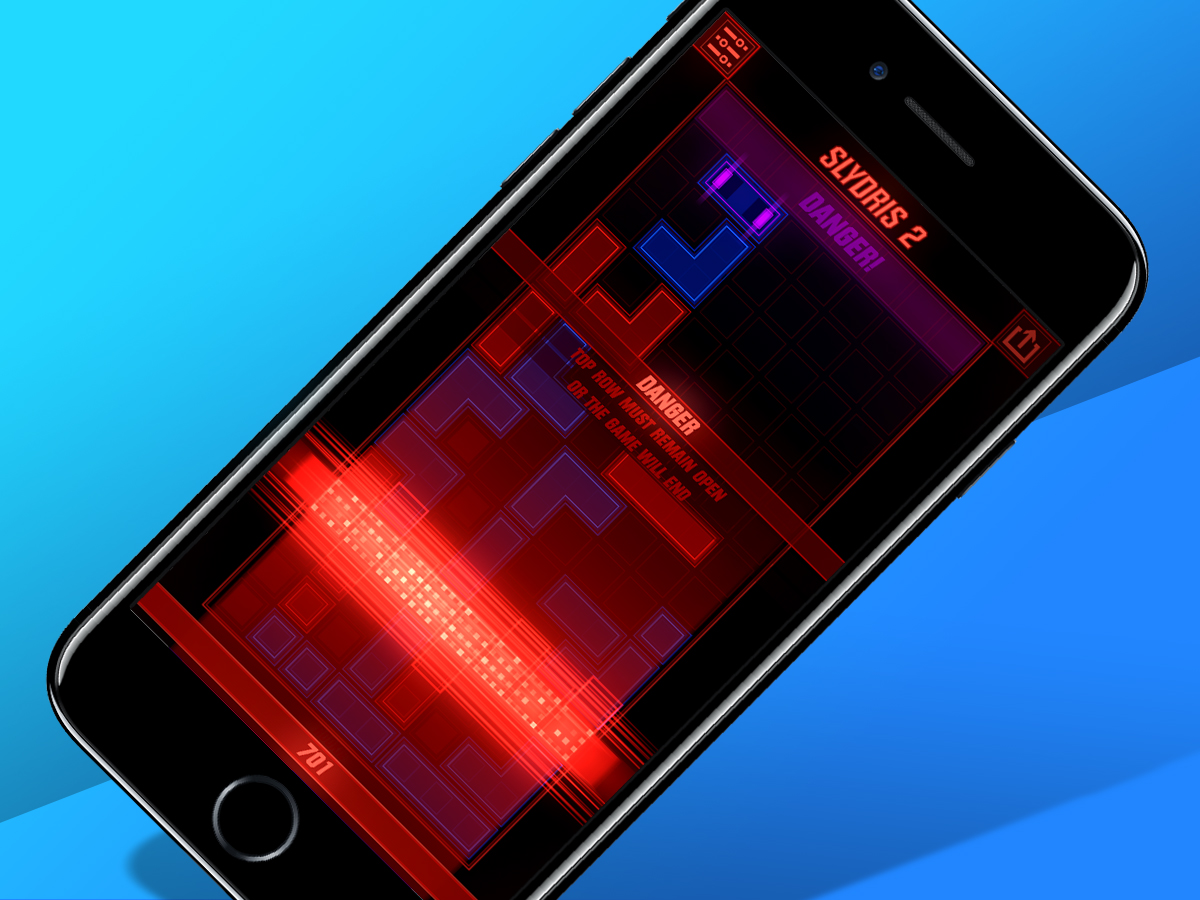 In a final blaze of smart differentiation, Slydris 2 adds hazards and bonuses. The former comprise immovable blocks; the only way to destroy one is to clear the line it's in. Bonuses take three forms. A tall, spindly I when cleared obliterates three lines at once; a shatter block shatters shapes it lands on – and everything above and below it when cleared; and then there are colour breakers.
The last of those adds a hint of masochism. Clear a row using blocks of a single colour (the game only features two) and the next set of shapes to fall will include the aforementioned colour breaker – a square that when cleared shatters every other shape of that colour. But when you're deep in a round, with messy stacks of shapes, anxiously peering at a game-ending warning, it's all you can do to complete another line, let alone partake in a bout of colour matching.
In short, then, grab this one, unless you hate the genre, games, or life itself.
Slydris 2 is available for iOS. An Android version was released in early 2019.
Stuff Says…
Slydris 2 is the thinking person's Tetris – a hugely compelling turn-based take on tile-matching puzzlers
Good Stuff
Great take on block puzzlers
Smartly designed rule set
Plays equally well on all devices
Bad Stuff
Success sometimes feels a bit dependent on luck