App of the week: SNIKS review
Snakes return to mobile in a stress-free puzzler where you tie colourful reptiles in knots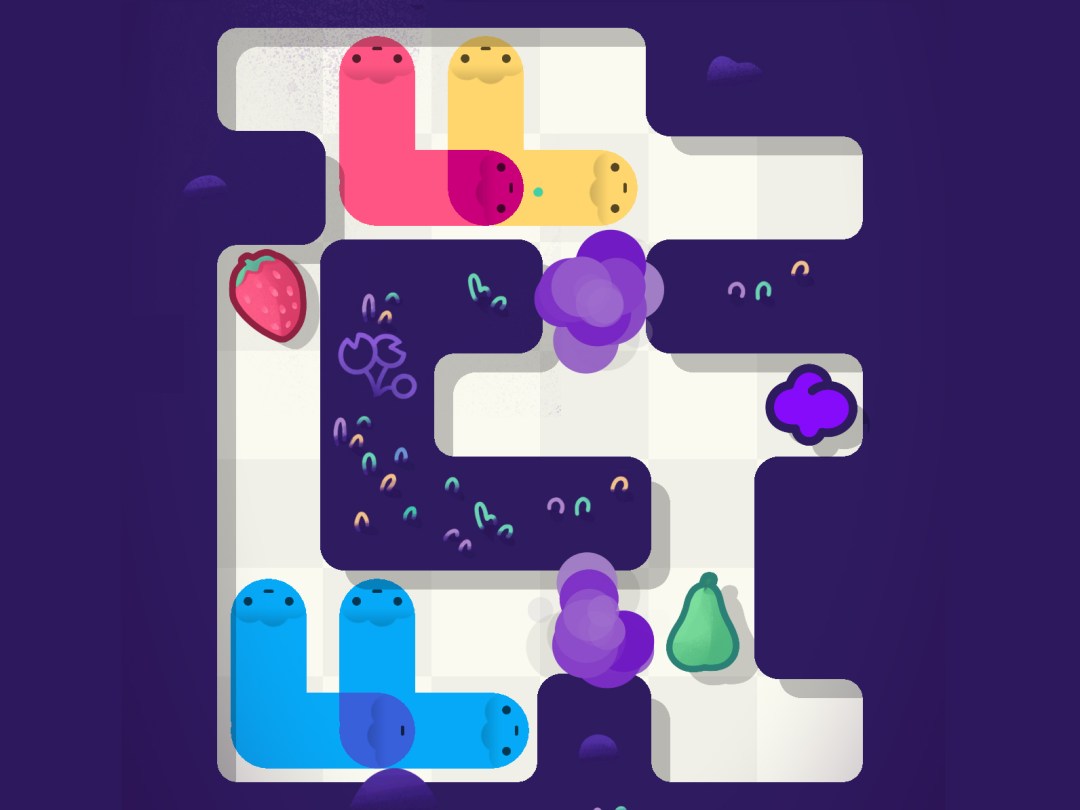 Snakes were once the mainstay of mobile gaming, by virtue of being welded to Nokia phones. (As in the game Snake, not actual snakes. That would have just been weird, even for the 1990s.) These days, people are more likely to spend mobile gaming hours on a Fortnite kill spree; but if you fancy something less shooty and more chill-out during your downtime, SNIKS fits the bill.
In this universe of colourful wiggly protagonists, snakes live within tiny arenas peppered with fruit. They're hungry, but the rules dictate any snake can only consume fruit of a matching colour. So if you're a yellow snake, you'd best hope you like bananas, because strawberries are right off the menu.
Mix it up
Given the way in which you these tie snakes in knots to reach their fruity goals, SNIKS initially feels a lot like Snakebird. However, in being viewed from above – removing gravity as an opponent – it comes across closer to those car park games based on Rush Hour.
Because your snakes have two heads, they can move back and forth. This allows you to gradually 'sculpt' a solution, arranging and rearranging snakes until they get their prize. Pretty soon, you clock that although snake heads painfully bash when you try to place two on the same tile, a head can overlap another snake's body. This mixes the snakes' colours, enabling you to guzzle fruits that would otherwise remain unconsumed.
It's simple stuff to understand, then, and SNIKS eases you in gently. There's little scope for frustration – no timers; no scores. The game even regularly unlocks a slew of levels, so you won't get stuck.
Twist and (don't) shout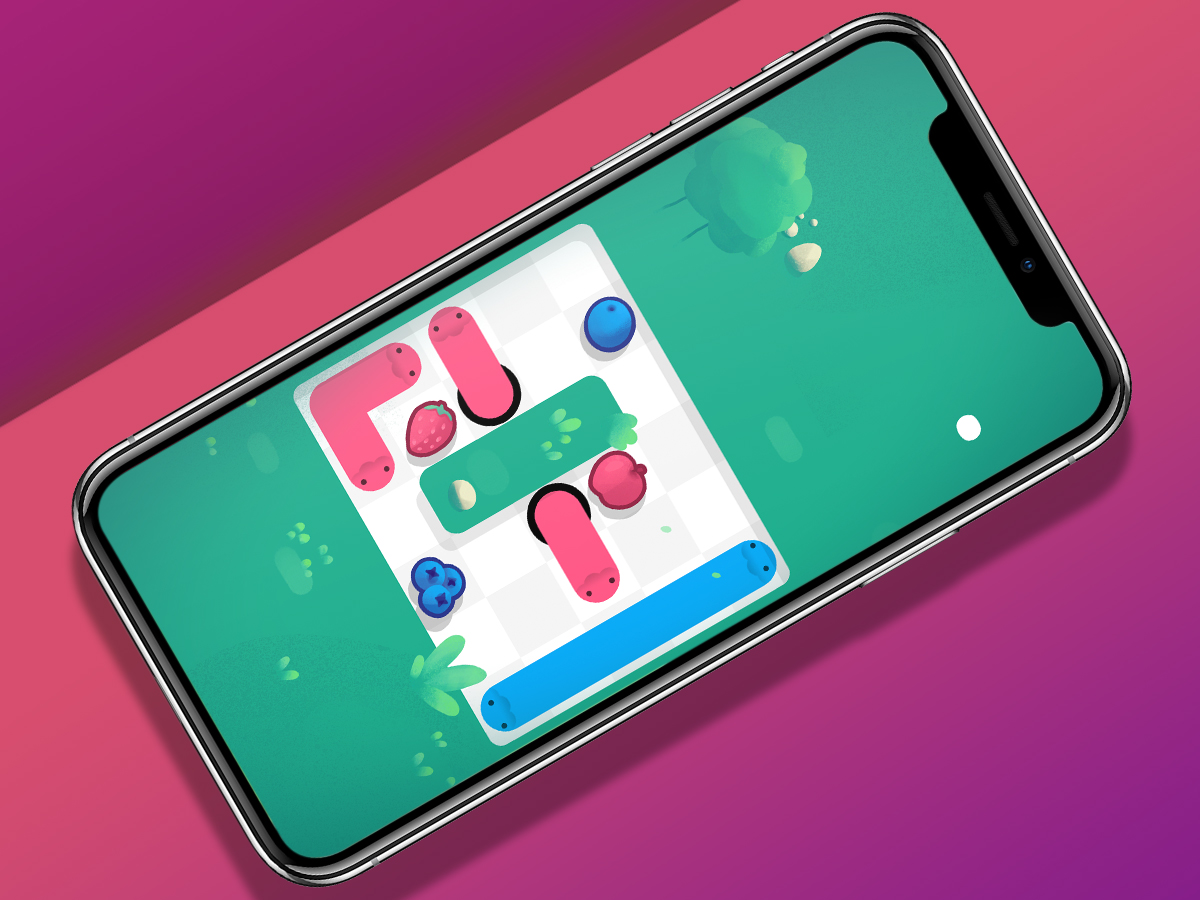 That's not to say SNIKS is always easy. Early levels are simple to breeze through, but you'll be challenged when new concepts arrive. Wormholes (snakeholes?) split a snake in two across the board. 'X' tiles must remain uncovered for a puzzle to be completed. Ice levels have you slide about until you bang into a wall. And '+' tiles recall the aforementioned Snake on the Nokia (or TRS–80, retro fans), making the slithery critter grow.
These elements never quite ramp SNIKS up to being exciting, but then that's not what this game is trying to be. Instead, think of SNIKS as the perfect antidote to SHOOTING ALL THE THINGS, when you just want to unwind with something engaging, colourful, and relatively stress-free.
SNIKS is available for iOS (App Store) and Android (Google Play).
Stuff Says…
A new twist on slithery puzzling that's ideal mobile fodder when you want something fun and stress-free
Good Stuff
Immediate and intuitive
Zero-stress design
iCloud progress sync
Bad Stuff
Occasionally twitchy controls