App of the week: The Gardens Between review
Manipulate time in this dazzling, award-winning puzzle game about memories, friendship, and fate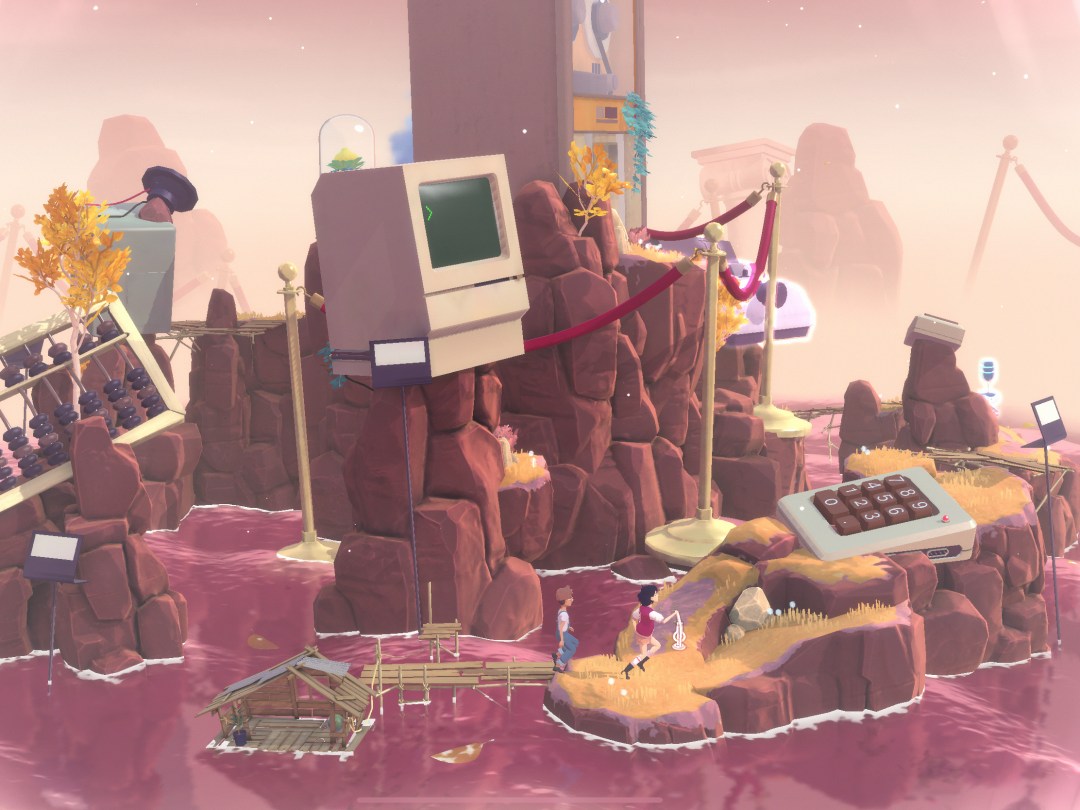 The childlike sense of wonder as you watch events play out in reverse never goes away. Such visual magic sits at the heart of The Gardens Between, although in this game's universe, you must frequently lob spanners into the chronological works.
The wordless story features two childhood friends, larking about in a rickety treehouse, when a mysterious glowing orb rocks up. Before you can yell "don't touch the orb", they've given it a good prod, and find themselves transported to a series of fantastical islands comprising gigantic constructions fashioned from the memories of their childhoods.
If I could turn back time
On each island, the aim is to reach the summit of a mountain and plant a light there. However, you are largely an observer in this primarily linear universe, watching the friends go about their business as they move along pre-defined pathways. But when they find their way blocked, there are chances to intervene.
Sometimes, you discover – often by experimenting – that as you shift backwards and forwards in time, not all parts of this universe play by the rules. You might flip-flop in time to saw through a pathway, or input a password into a giant keyboard.
The game's temporal logic is further strained by way of totems that bespectacled boy Frendt can ring. These stop time entirely, enabling you to adjust the entire scene while the friends themselves remain frozen. This technique becomes essential as the pathways you forge become more complex, with you stopping time at precise moments to allow progress when time is unfrozen again, and making use of light-carrying flying boxes that allow you to circumvent light-sapping black flora.
Let's do the time warp again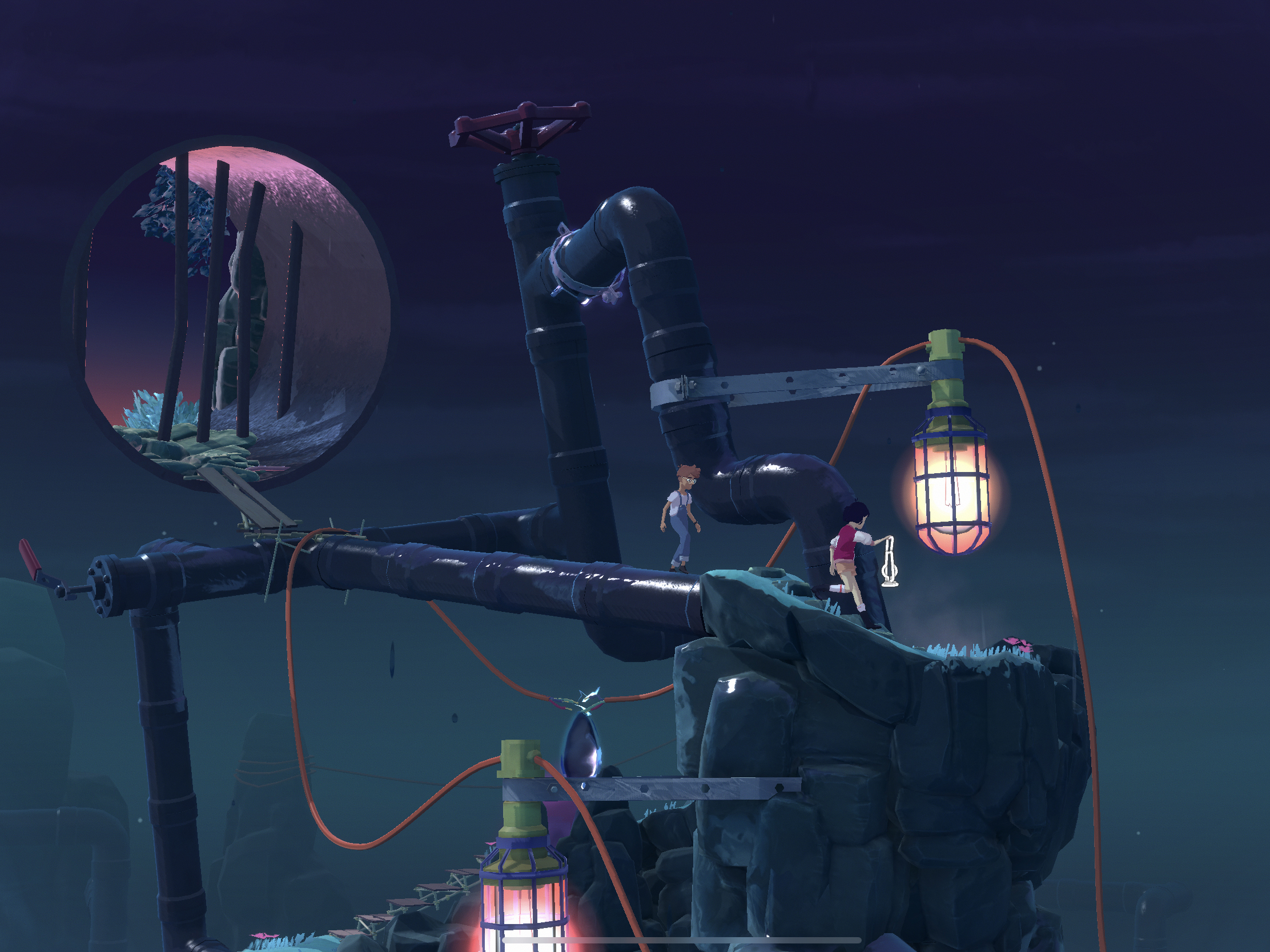 From a visual standpoint, The Gardens Between is spectacular – and was a very worthy Apple Design Award winner earlier this month. Whether watching giant dinosaur fossils explode across the screen in slow motion, experimenting with a giant printer, or exploring impossible sewers, it's impossible to not be captivated.
The controls are perfect, too, merely having you drag the screen to shift time, or prod to interact when items glow. And when playing on an iPhone or – preferably – an iPad, the game's tactile nature and closeness feels far more intimate and suitable than when you're sat before a PC.
There are perhaps occasions when you wish you could zip about a bit more rapidly – I got stuck on a couple of levels where backtracking and experimenting became a slog. Also, the experience is short. However, there's nothing else really like this on mobile. A title to savour, drinking in its splendour, then, rather than blazing through it to get at the next item in your queue of gaming goodies.
The Gardens Between is available for iOS. An Android version is planned. The game has also been released for Mac, Windows, Linux, Switch, PS4, and Xbox One – see the official website for details.
Stuff Says…
Short but (bitter)sweet, The Gardens Between is a beguiling touchscreen experience to be savoured
Good Stuff
Dazzling animation
Superbly constructed puzzles
Ideally suited to touch
Bad Stuff
Backtracking can be a slog
Quite short