App of the week: Touchgrind BMX 2 review
Put your digits to the test with a touchscreen BMX game that's pretty spoketacular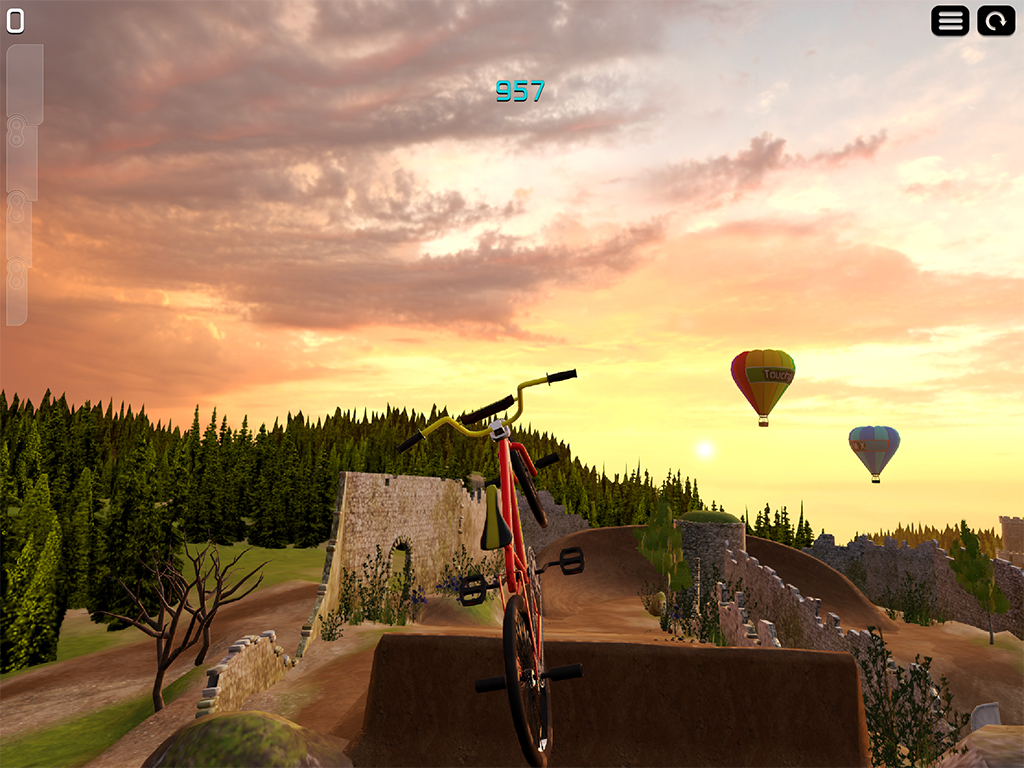 "Nice try – here's a lollipop." You know you're getting your backside handed to you when a game's dishing out that level of snark. But then I'd expect nothing less from Touchgrind BMX 2, the latest extreme sports title from Illusion Labs that's designed to make your fingers, head and pride hurt in roughly equal measure.
As ever, you're using two digits to direct your on-screen transport – in this case, a dinky BMX bike. With one finger planted towards the front and the other at the back, the bike gets going and quickly builds speed. You drag your front finger left or right to steer, but before long you hit a ramp, are hurled into the air, and all bets are off.
Jump around
It's during these vertigo-inducing, stomach-flipping, absurdly reckless moments that you try to earn points, largely by being the kind of cocksure show-off destined to spend half their life in casualty.
You see, it's not enough to merely get to the end of the game's frankly terrifying courses with your limbs intact – you're instead told to perform somersaults, spend time upside down while spinning your handlebars round like a maniac, and hurl your bike about in a manner that is most definitely not covered by the warrantee.
Initially, you'll crash often, and quickly realise removing your attention for even a moment is a recipe for failure. You might feel a genius on nailing an improbable sequence of triple tailwhip, reverse barspin and 360 air in a single jump, but blink and you'll crash into a bin down an alleyway.
Wheelie good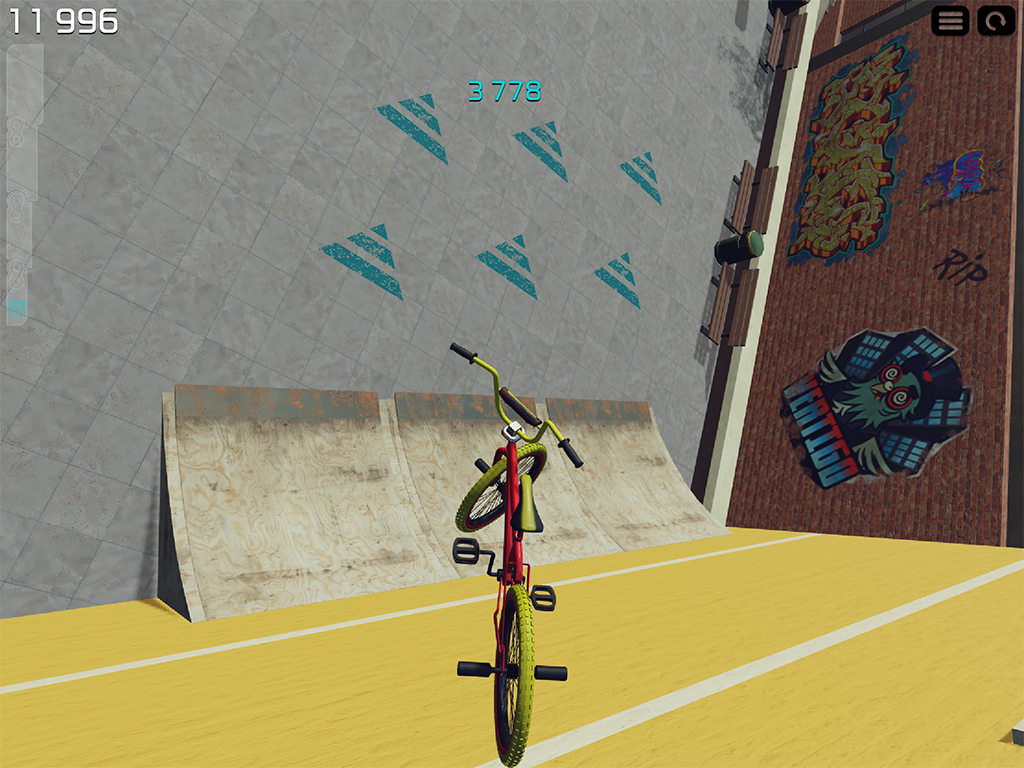 What soon becomes apparent, though, is that Touchgrind BMX 2 is a game that rewards perseverance and mastery. It might not suit mobile gamers who demand instant success, but if you're prepared to stick at it, and learn how to ride its virtual bikes, you'll soon start racking up the points.
Instead of wishing the game could award you stabilisers after a particularly spectacular crash, you'll figure out the bits of each course where you can add an extra sneaky stunt. You'll fine tine your flicking to speed up somersaults and tailwhips to a frightening degree. And perhaps you'll get good enough to nail a near-perfect run, chaining together move after move, and grab a gold medal.
There's little here to take the shine off such an experience. Even the game's freemium trappings seem fair. You get a course for free, two more on levelling up a bit, and can buy others via IAP. But whether or not you pay, Touchgrind BMX 2 offers hours of adrenaline-pumping extreme sports fun, albeit without the danger of skinning your knees or breaking your skull. (Although, fair warning: it might make your fingers ache a bit.)
Touchgrind BMX 2 is available for iOS.
Update: Touchgrind BMX 2 was released for Android in January 2019. Pricing is as per the iOS release (free download + IAP for courses).
Stuff Says…
A frequently exhilarating and neatly tactile take on extreme sports for your iPhone
Good Stuff
Smart, responsive controls
Great course design
Loads of stuff to unlock
Bad Stuff
Cross-device sync requires Facebook/Google
A bit ungainly on iPad