Apple MacBook (2017) review
Surprisingly more than 'more of the same'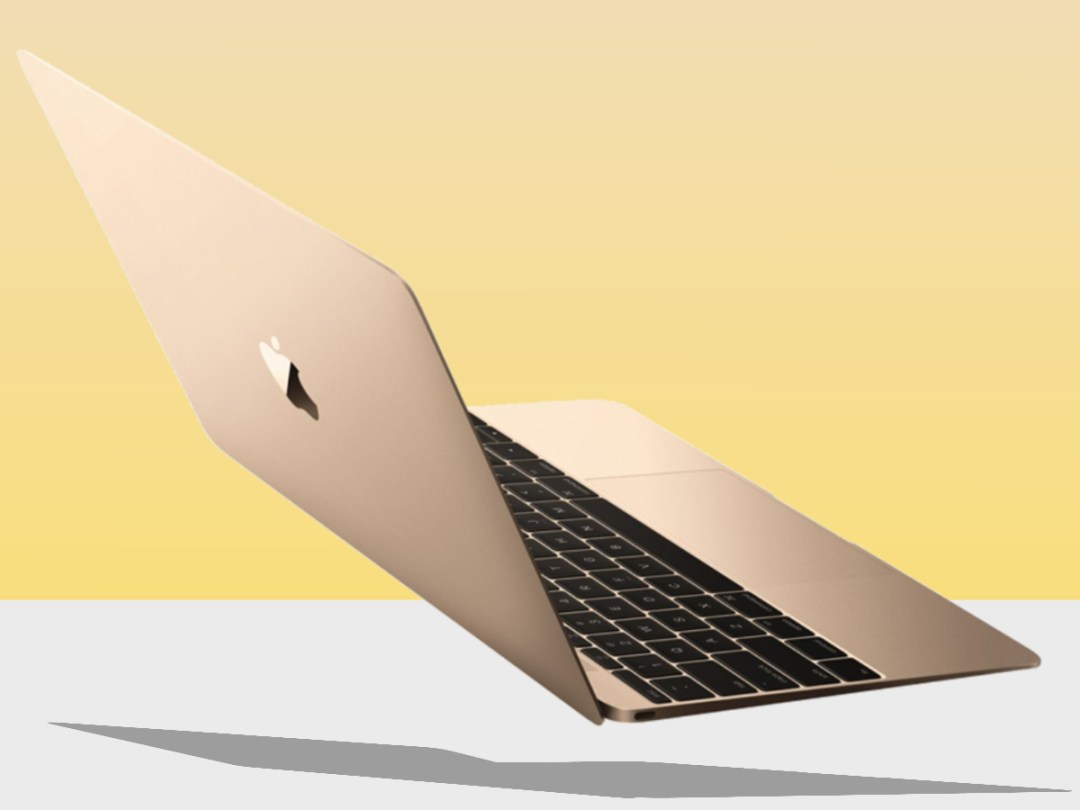 There's a sense of deja vu as you approach Apple's 2017 MacBook.
It still sports a super-skinny wedge design that suggests Apple won't be satisfied until its laptops are thin enough to be used as weapons by ninja.
It's still ridiculously light: 920g – or roughly the same as if some idiot glued two of your iPads together.
And it still comes in space grey, gold, rose gold, or silver, and costs more than I'd like.
But as ever, the devil's in the details – and it turns out Apple's tweaks have made a big difference.
More power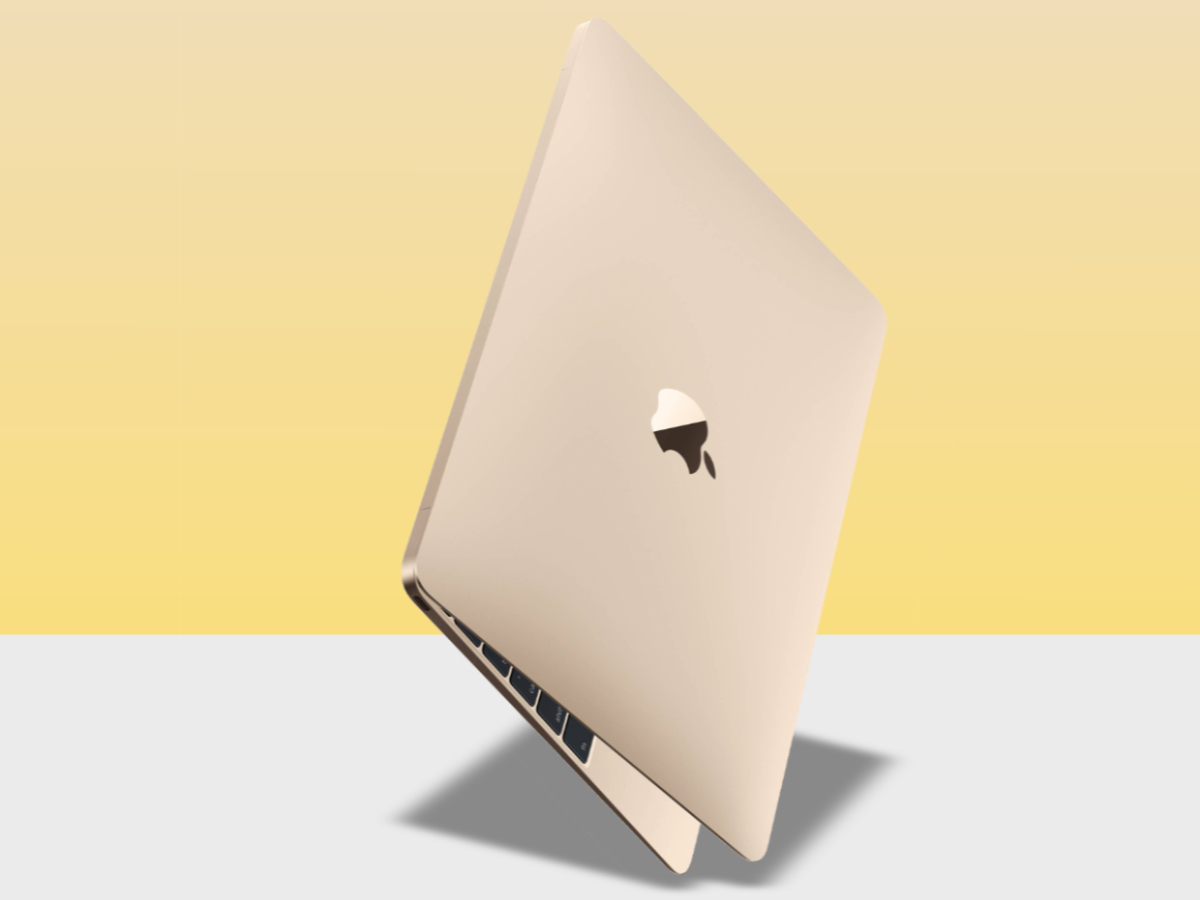 The big spec change is the introduction of Kaby Lake processors. The entry-level MacBook gets a 1.2GHz dual-core Intel Core m3, which in benchmarks largely outpaces the higher-end version of this MacBook's predecessor. If you've money to throw around, you can add more power with a 1.3GHz i5 for 90 quid, or a 1.4GHz i7 for 225.
Apple now offers a 16GB RAM option as well, albeit for £180 – presumably the RAM's part artisanal truffle. The SSD's up to 50 per cent faster, too.
In use, this revamp feels nippy. When browsing, smashing words into a text editor, or faffing about in an image editor, the MacBook barely breaks sweat. Framerates only really start to wobble when you hurl games at it.
Keys are good
Changes to the backlit keyboard are subtler, but welcome. Modifier keys now get the glyphs you see alongside keyboard shortcuts in macOS menus. And the switches are the newer ones that debuted on the MacBook Pro. The keyboard remains absurdly shallow, but feels lovely to type on. The only snag is that TYPING CAN BE REALLY LOUD – although no more so than on the MacBook Pro.
After a couple of days of frantic key mashing, I also discovered another major plus of the new MacBook. Annoyed at being disturbed by a low-battery warning, it abruptly dawned on me I'd forgotten to plug the thing back in after unplugging it the previous morning.
So, yes, this MacBook easily gets through a day of typical use – perhaps ten hours before it keels over in desperation. That outpaces much of the competition by a couple of hours – the difference between "OH GOD WHERE IS MY CHARGER?" and smugly sitting there, watching someone frantically look for the charger you've cruelly gaffer-taped under the desk, to make a point.
Sockets: two. Um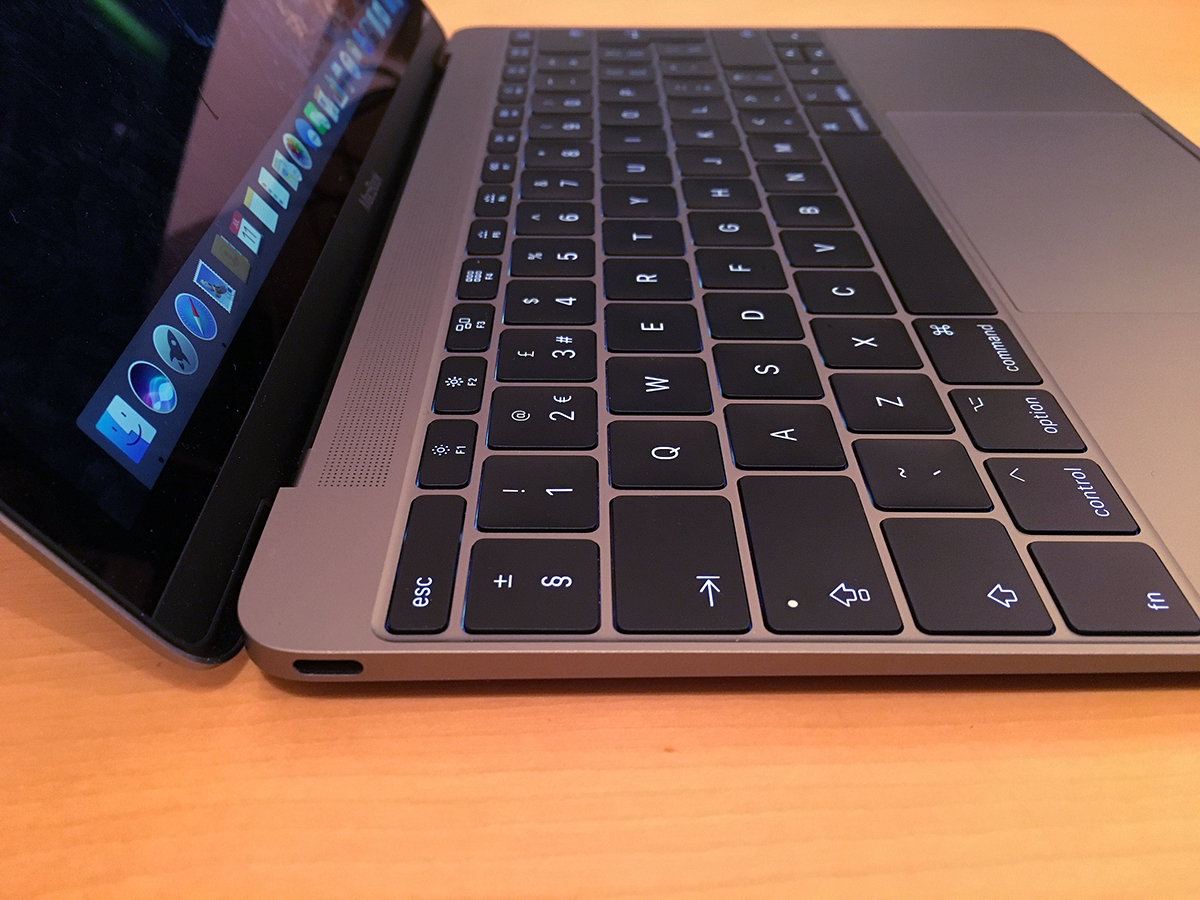 That sense of smugness might evaporate if you forget an adapter or multi-port dock when out and about. Although the MacBook didn't receive the same swig of courage the iPhone got (hence it retaining a headphone port), there's still only one USB-C.
Whether this is a concern will depend on how you use a Mac. The port not being Thunderbolt 3 is a pity, but then the MacBook's lack of graphics clout means it's not a device for powering multiple external displays, so you can pretend you're living in The Matrix.
That it's a solitary port is a bigger problem, if you're often on the move with a ton of kit. Still, if that's the case you might surmise your MacBook needs to come with a little more 'Pro'.
Apple MacBook (2017) verdict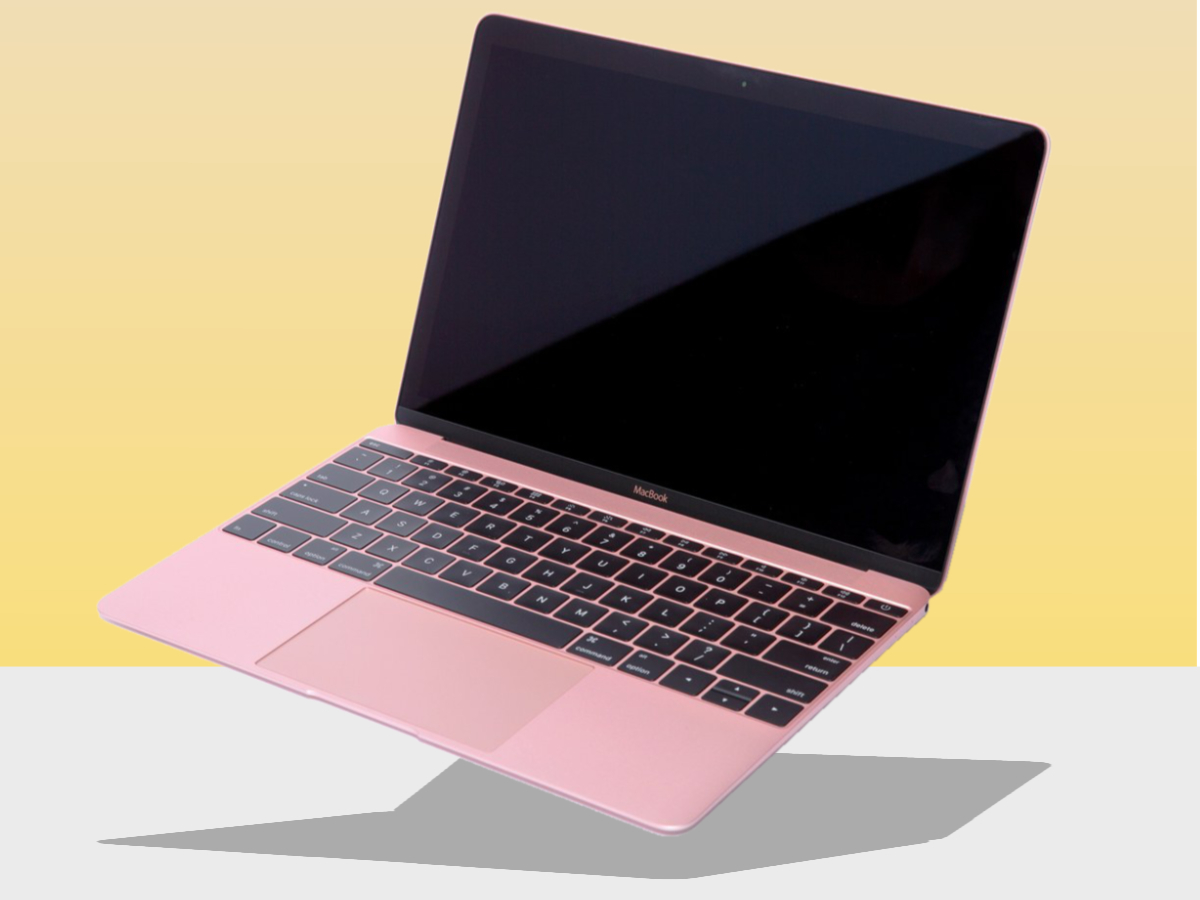 This isn't a perfect notebook, then, nor probably even a perfect MacBook. But this laptop is nonetheless ridiculously lovely to use. Yes, I'd like a webcam beyond 480p, and for the keyboard to be a bit quieter, but the unit feels solid, the screen is great, and the battery lasts for ages.
Last year, Stuff suggested perhaps trawling for refurbs, but that advice no longer holds up, given the improvements Apple's made to performance and usability. The real question is whether you should instead plump for a MacBook Air or MacBook Pro. The latter has crossover with the MacBook, in terms of pricing, and for not too much additional outlay, you get more power and ports, but also more heft. It's a better bet if you need the extra clout and connectivity.
The MacBook Air's time is over, though. It looked the business when Steve Jobs pulled one out of an envelope in 2008, but is surely now only hanging around to have Mac laptops start at under a grand. Unless you really can't stretch to the MacBook's price tag, it's time to consign the MacBook Air to history.
Tech specs
| | |
| --- | --- |
| SCREEN | 12in, 2304×1440 LCD |
| CPU | Intel Core m3 1.2GHz |
| MEMORY | 8GB RAM |
| STORAGE | 256GB SSD |
| CONNECTIVITY | 1x USB-C, 3.5mm headphone port |
| DIMENSIONS | 14xz280x196mm, 920g |
Stuff Says…
Little's outwardly changed, but tweaks and spec bumps ensure Apple's ultra-thin laptop's still one of the best around
Good Stuff
Really solid build quality
New keyboard switches feel great
The screen's lovely for general use
Decent battery life
Bad Stuff
FaceTime camera is 480p
Keyboard is REALLY LOUD
Would be nice if it was 200 quid cheaper
USB-C rather than Thunderbolt 3