Apple MacBook Air 13in (2014) review
Our favourite laptop of all time receives quite possibly the smallest upgrade of all time - and it's still brilliant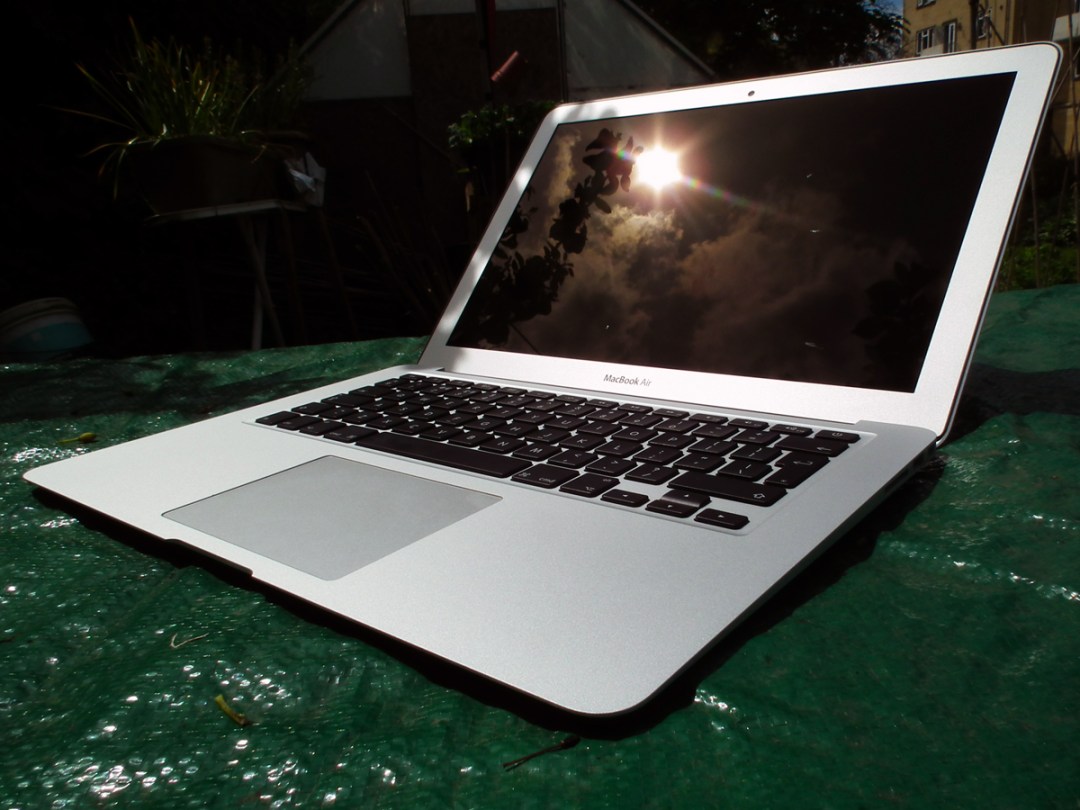 Once Apple hits on something good it becomes rather reluctant to change.
Other laptop manufacturers scrabble around to find something, anything that will differentiate its portable computer offering from the crowd, but Apple seems content to simply keep things ticking over.
Case in point is this 2014 edition of the MacBook Air, which makes a couple of microscopically tiny improvements to the previous year's model. And who can really blame them when the formula was already so winning?
Identikit

Absolutely nothing has changed in terms of the aesthetics – this looks identical to 2013's MacBook Air, and that's no bad thing. It's still formed from the same brushed aluminium as before, and it's an oft-copied but never-bettered design.
Everything about it feels like it's been engineered to utter perfection, from the slight resistance of the hinge to the starlit sparkle of the keyboard backlighting and the just-right weight. It's barely changed in the five years since its original release. Other laptops have come and gone, but it's telling that Apple has changed so little and yet still made something that feels uniquely contemporary and modern.
(Slightly) More Power!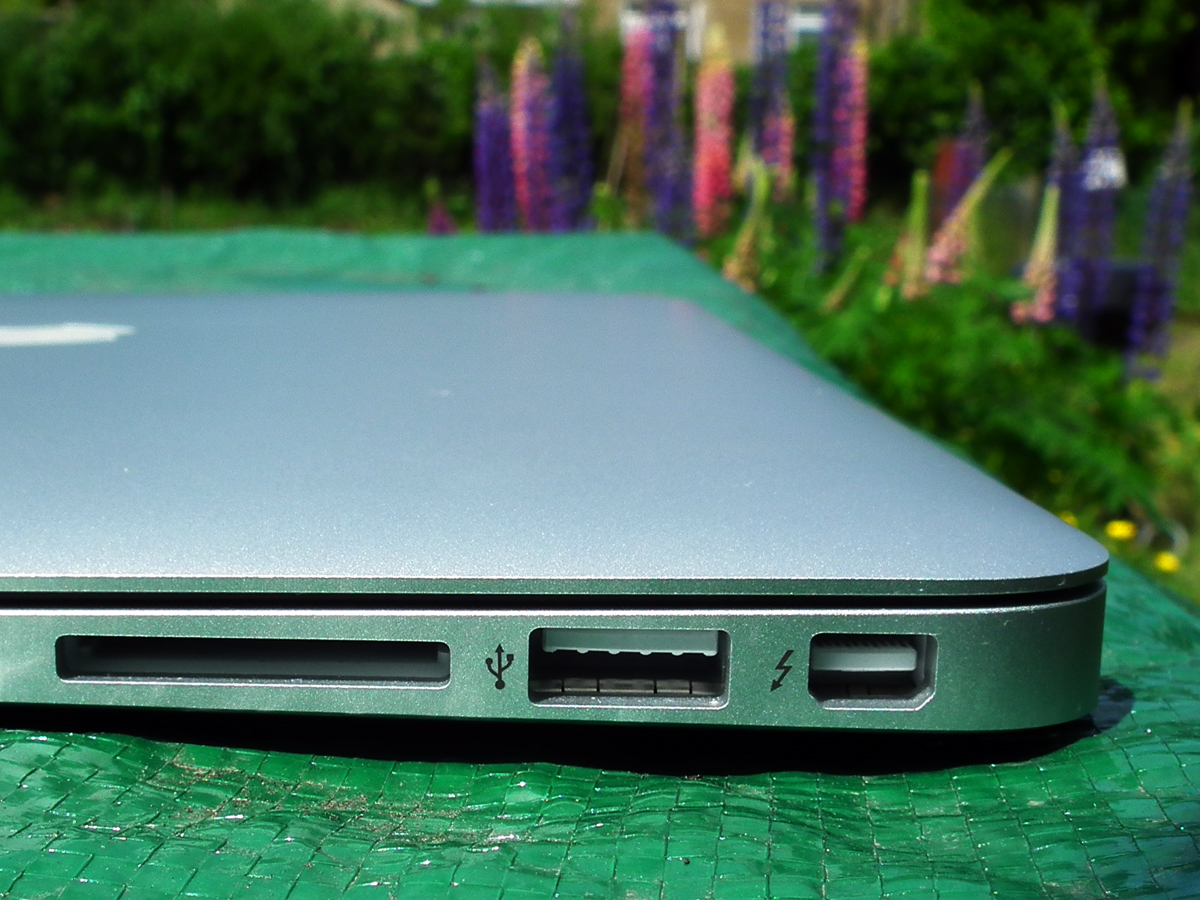 The biggest change within the MacBook's svelte body is a processor upgrade, which switches the 2013 edition's 1.3GHz Core i5 processor for a newer 1.4GHz model.
Correct; that means the upgrade here amounts to a tenth of a gigahertz and, like having an extra gear on your bicycle, you probably won't even notice it's there in everyday use. As expected there is a slight increase in synthetic benchmarks – in fact, it brings the Air in line with Apple's more businesslike MacBook Pro Retina.
Apple MacBook Air 13in (2014) tech specs
Apple Source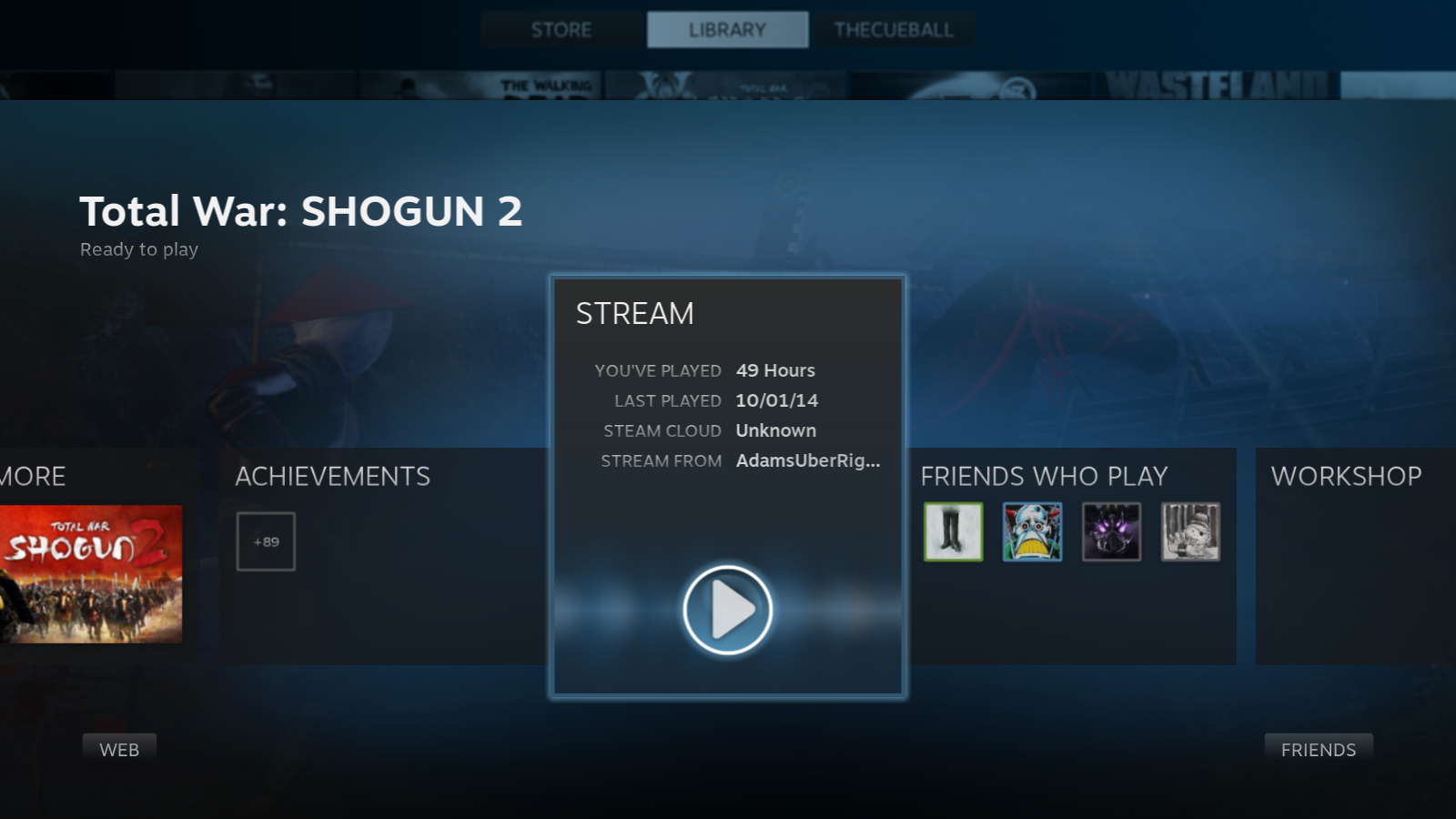 Games for Apple OS X are still pretty thin on the ground, although you can run Source games such as Portal 2 and Left 4 Dead in medium settings. More intensive titles, such as Batman: Arkham Origins, require the graphics to be so dialed down that the jaggies can be painful.
If you are keen to game on a MacBook Air you should take a look at Steam's In-Home Streaming, which means you can play any Steam games on your MacBook (or almost any other computer). The downside is the you need a decent Windows PC to act as the host. The good news is that you can tuck this out of sight so you never have to witness the brutal ugliness of a desktop PC, and you can instead concentrate on the gorgeous looks of your MacBook Air.
Upgrade options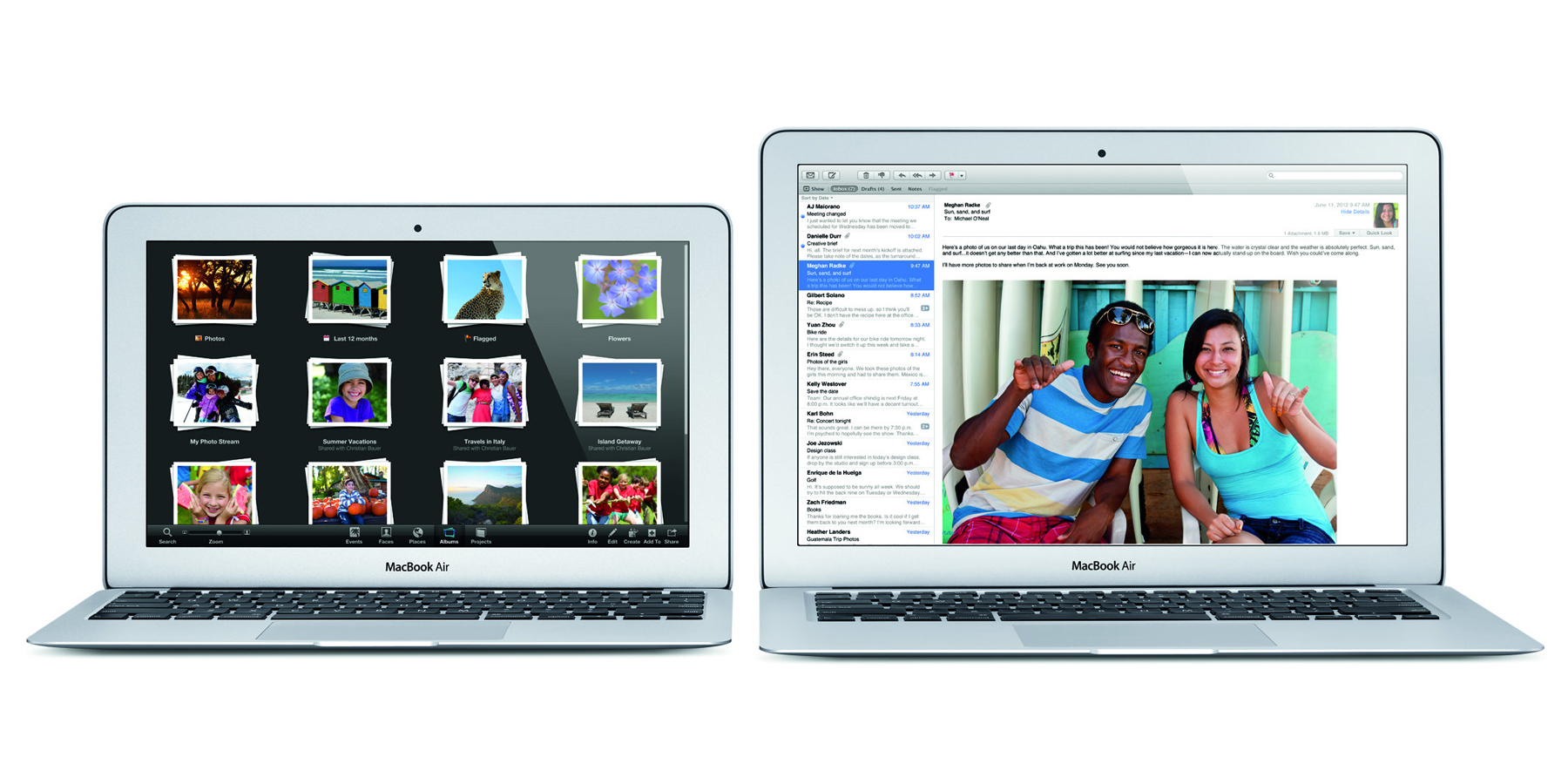 Our review sample is the base model, which comes with a Core i5 processor, 4GB of memory and a 128GB PCI-e solid state drive, but it can be configured with a Core i7 processor (+£120) and 8GB of memory (+£80).
We didn't actually have any issues with lag on our sample, but if you're going to be regularly Photoshopping or video editing the extra processor power and memory will be worth stretching to.
Since becoming masters of NAS devices and the cloud we're less worried about larger laptop drives, but if you're keen to go bigger there's a 256GB version of the base MacBook Air. It starts at £999 and can be upgraded to 512GB of storage for an extra £240. Ouch.
At the other end of the spectrum is the dinky 11in MacBook Air. We'll have a full review of the 2014 version of that up very soon.
For full prices and options check out Apple's MacBook Air shop here.
Battery Life
When we tested the 2013 MacBook Air 13 we were convinced Apple had struck a deal with the forces of darkness to muster a whopping 11 hours of activity between charges. In the year or so since Apple must have contacted someone even more powerful because battery life is yet more impressive to the tune of about an extra hour.
It's the best performance we've seen from a modern laptop, and Intel's Ultrabooks don't even come close – many claim all-day battery life, but the MacBook Air is the only one we've tested that actually delivers it.
Lovely (but not Retina) screen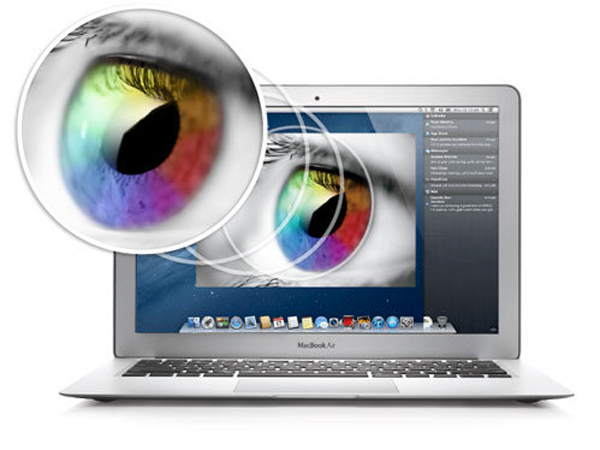 The 13-inch display only runs at 1440 x 900 pixels, which is an odd middle-ground between 720p and 1080p HD. It has great viewing angles, spiffing colour reproduction and room-filling brightness, but it could be better, especially given the glorious full HD screen Asus has packed into its similarly-sized Zenbook U302.
It's looking increasingly likely that a MacBook Air with Retina Display will be announced later this year, but we'd expect that to cost a good deal more than this standard version.
The Price is Right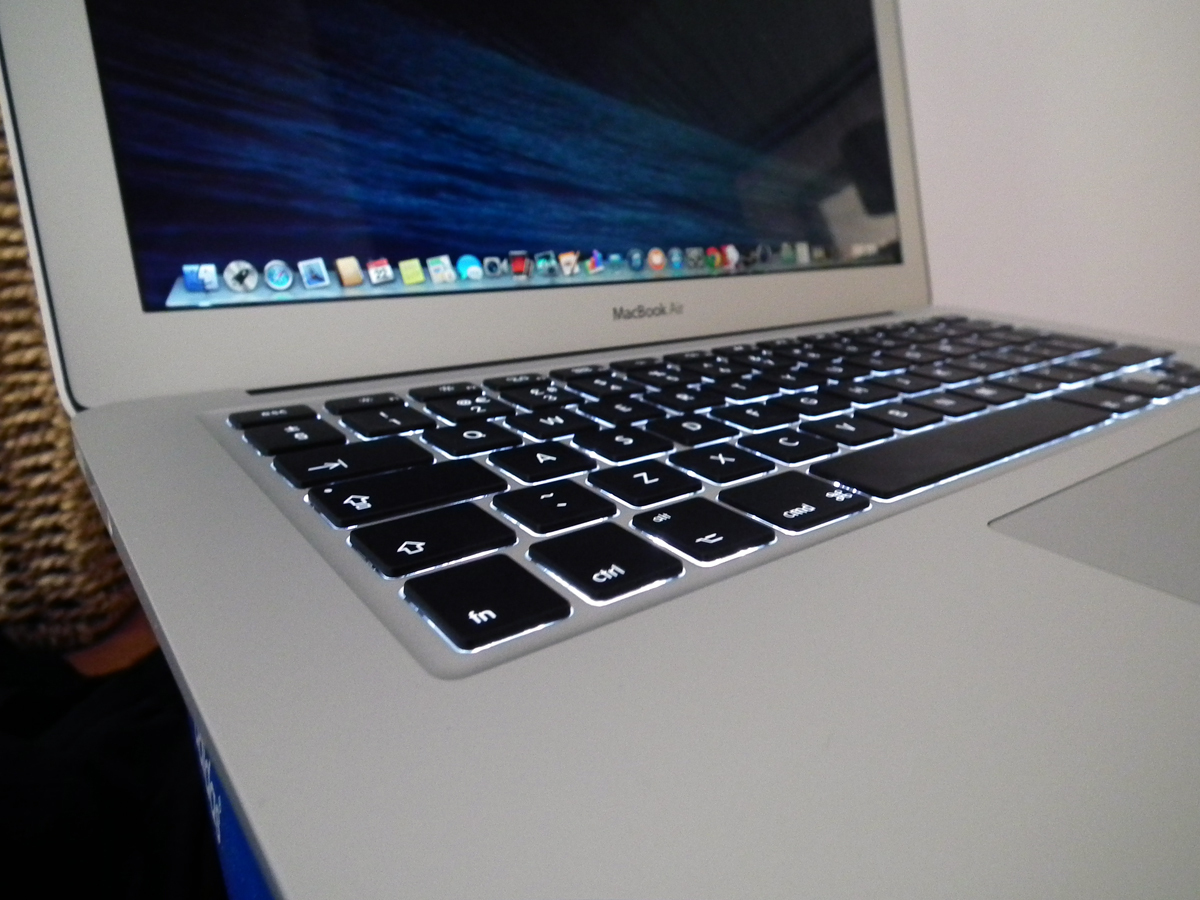 We've seen Apple's pricing become more and more competitive of late, and with the arrival of this 2014 edition of the MacBook Air the price has dropped by £100, bringing it down to £850.
Bearing in mind that most Windows 8 Ultrabooks are over the £1,000 mark and offer little in the way of extra performance it's extremely competitive. Google Chromebooks sit at the other end of the scale, but they serve a more stripped-back purpose and we're yet to use one that doesn't feel cheap.
One potential rival on the horizon is the newly announced Microsoft Surface Pro 3, but even a similarly specced one of those will set you back £850 plus £110 for the keyboard.
Apple MacBook Air 13 (2014) verdict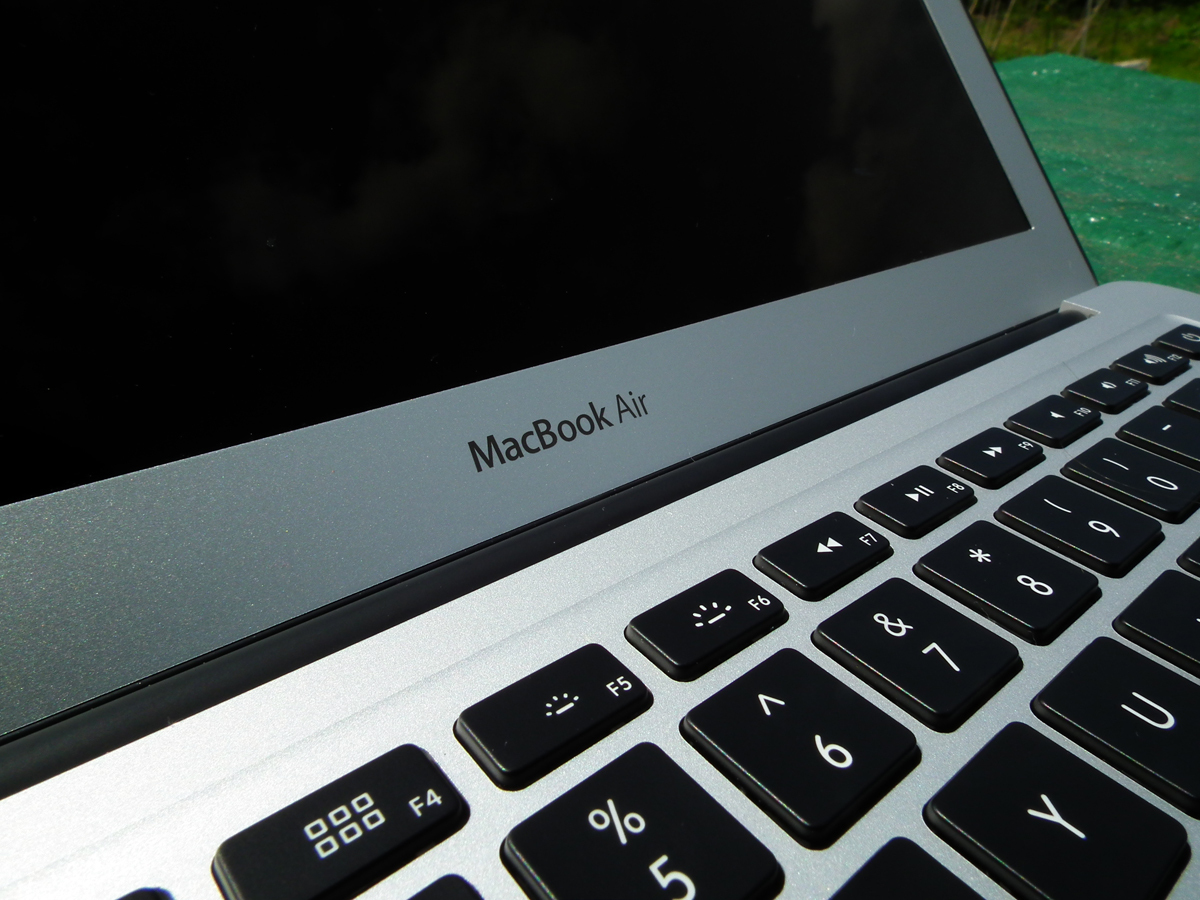 We were sort of expecting the new MacBook to be a letdown, after all very little has changed other than the price tag and the processor speed.
Instead we've fallen in love with it all over again – it's simply the best laptop we've ever seen. Admittedly the resolution is a bit old-hat, but right now we'd still rather have the extravagant battery life. Only time will tell if we'll change our mind when the Retina version arrives…
READ MORE: The 10 Best Laptops in the World right now
Stuff Says…
Apple barely changes a thing but the MacBook Air remains the best laptop available
Good Stuff
Even better battery life
Slightly faster processor
Still entirely beautiful to look at and use
Bad Stuff
Not a Retina display
Not a games machine