Apple MacBook Pro Retina 13in (2013) review
Apple makes some teeny-weeny changes to its high-end laptop and makes it a little bit better than ever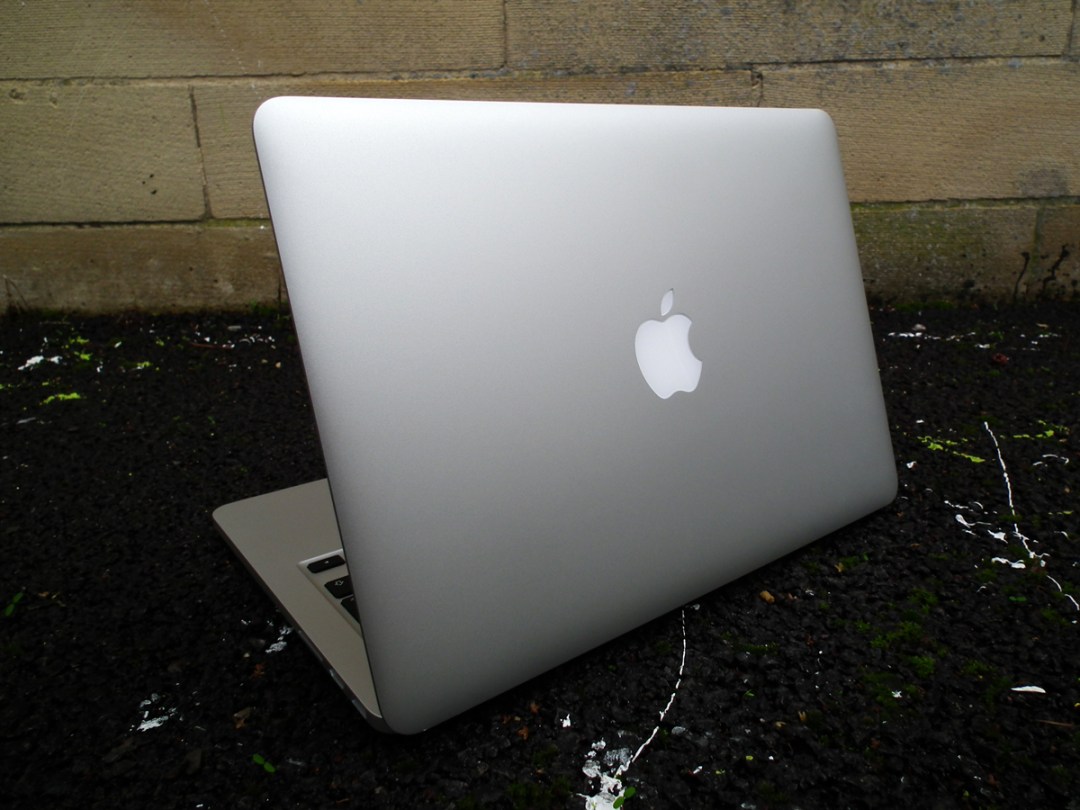 It's all about the pixels at the moment.
We were suitably wowed by the 13-inch MacBook Pro when we saw it last year – primarily because it had over four million tiny pixels packed into its screen. But that sheer number of pixels resulted in the odd performance blemish, such as battery life and performance. Can the product refresh fix those wee issues?
Build: Business as usual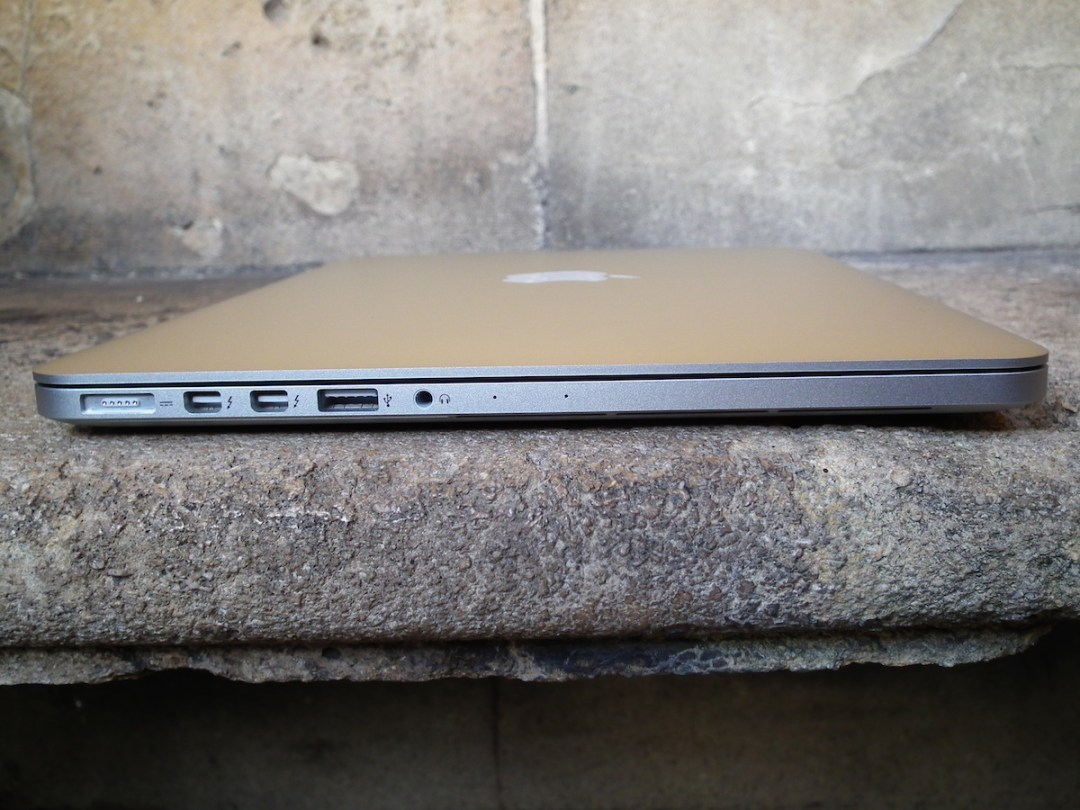 It's business as usual for Apple in the build department, not that there's anything wrong with that. The chassis is identical to last year's model, although Apple has shaved a millimetre off the depth and 50 grams off the weight. At this rate, we can expect 2031's MacBook Pro to be both invisible and weightless.
There's absolutely nothing wrong with the form factor at all when you consider the Pros pro credentials, and the unibody construction feels as solid and rugged as ever. It feels positively chunky next to some Ultrabooks, such as Acer's Aspire S7, which is a full six millimetres thinner, but the quest for ultra-slimness almost always comes at the cost of power, and that's not Apple's aim here. The only thing we're tiring of slightly is the brushed-aluminium finish – we'd love to see a splash of iPhone 5C-esque colour applied. It's still one of the most comfortable and tactile laptops we've ever used, though.
Screen: Millions of pixels put to great use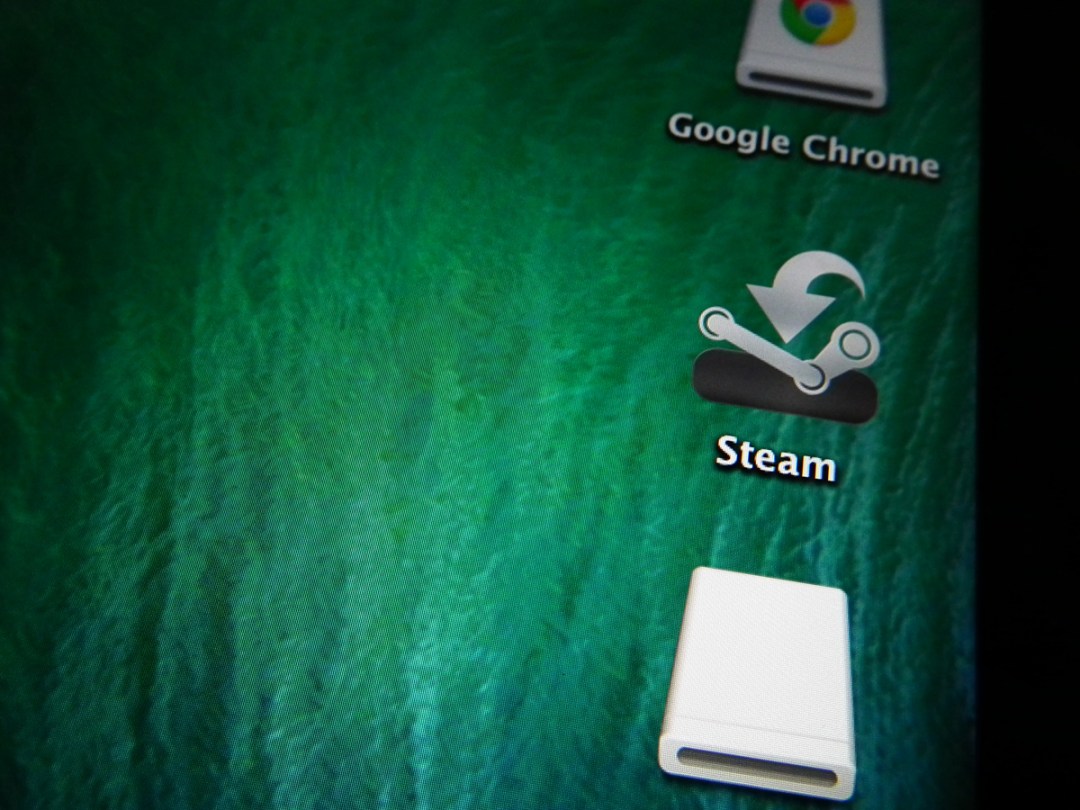 Screen-wise the new MacBook Pro is much the same, too. It's an unchanged 2,560 × 1,600 resolution and 13.3-inch size, so you're looking at something with a greater definition than 1080p Full HD. What's interesting here is how OS X works with the screen: rather than treating it as a huge monitor and making everything really tiny, it uses it like a standard 13.3-inch screen and puts the extra pixels to good use in smoothing out fonts and anti-aliasing menus and curves.
Why does this matter? Because our experiences with Windows on ultra-HD displays have been rather upsetting, with the operating system not quite understanding why there are so many pixels ganging up on it, and becoming almost-unusable in the process. Chrome, for instance, works brilliantly on the MacBook, whereas on the PC it's a hideously jagged and aliased affair. Apple's approach is far better, but admittedly Microsoft is taking steps towards solving its problems with Windows 8.1.
Performance: Haswell for the win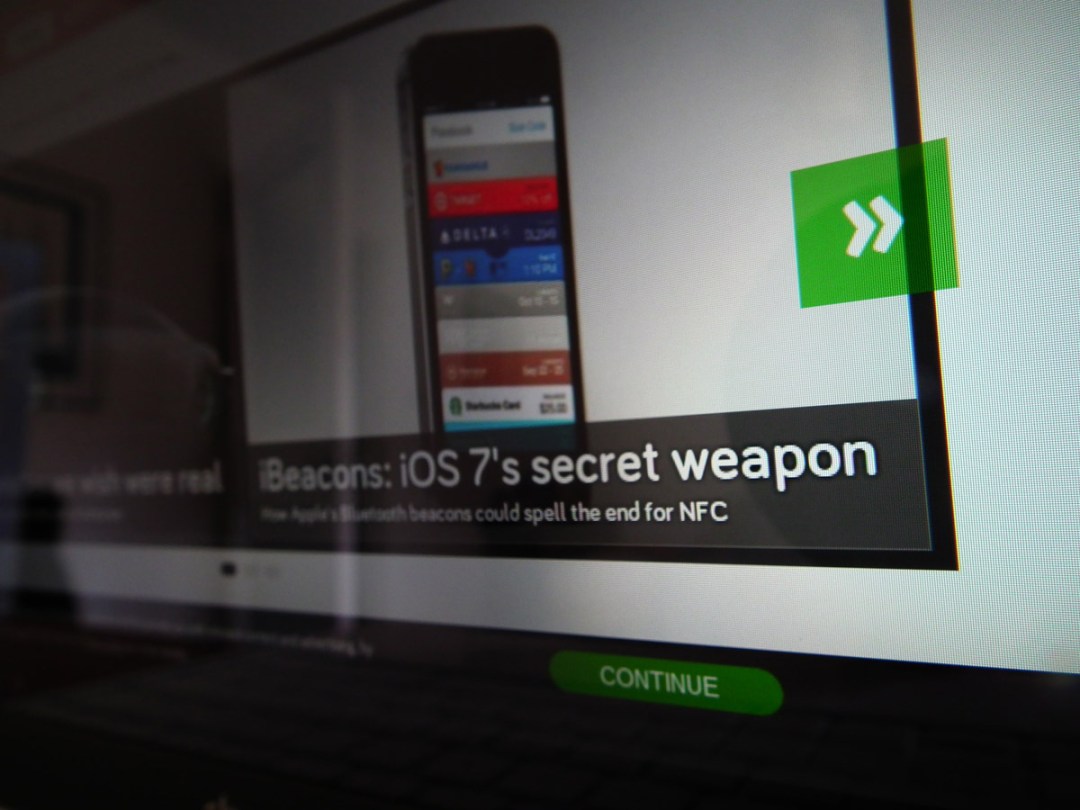 As with the MacBook Air, Apple has made the biggest changes under the hood of the MacBook Pro. Intel's latest Haswell chips take centre stage, and while they don't offer a huge leap in performance their efficiency and multi-tasking skills make them perfectly suited to laptops. An Iris graphics chip pumps out the pixels, but despite the fancy name it's essentially the next chip up from the Intel HD 5000 graphics in the MacBook Air.
The results are what you'd reasonably expect: a slight boost up from the MacBook Air, and better than the current crop of Windows-based laptops doing the rounds. Cinebench, which tests GPU performance, gave us a score of 20 frames per second, while most current Intel HD 4000 laptops muster about 15.
In real-world terms, both Batman: Arkham City ran and Portal 2 run at playable framerates in the MacBook Pro's native resolution, although we did have to turn off fancy effects such as anti-aliasing and ambient occlusion. Having tested a few ultra-HD computers, we've realised that you don't really need largely superfluous effects to make games look good when they're running at such extreme resolutions, and that's also the case here (albeit to a slightly lesser extent than with 4K).
Mac games are still a bit thin on the ground, though, and despite the success of gaming on iOS devices Apple's computers never seem to have shaken their 'this is for serious work things' image. It's going to get more interesting when Valve's Linux-based SteamOS gets going, because you'll potentially be able to dual-boot a Mac into OS X for Mac things and SteamOS for gaming.
As an aside from gaming, Photoshop also runs rather well. We imported a 12mb JPG and it handled it quite happily, although we did see the hypnotic rainbow wheel for a little too long when we applied a complex HDR filter. It's a perfectly capable little machine, but you'll probably want to invest in its bigger, more powerful brother if you're going to be indulging in hardcore gaming or art.
Hardware: a smattering of tech tweaks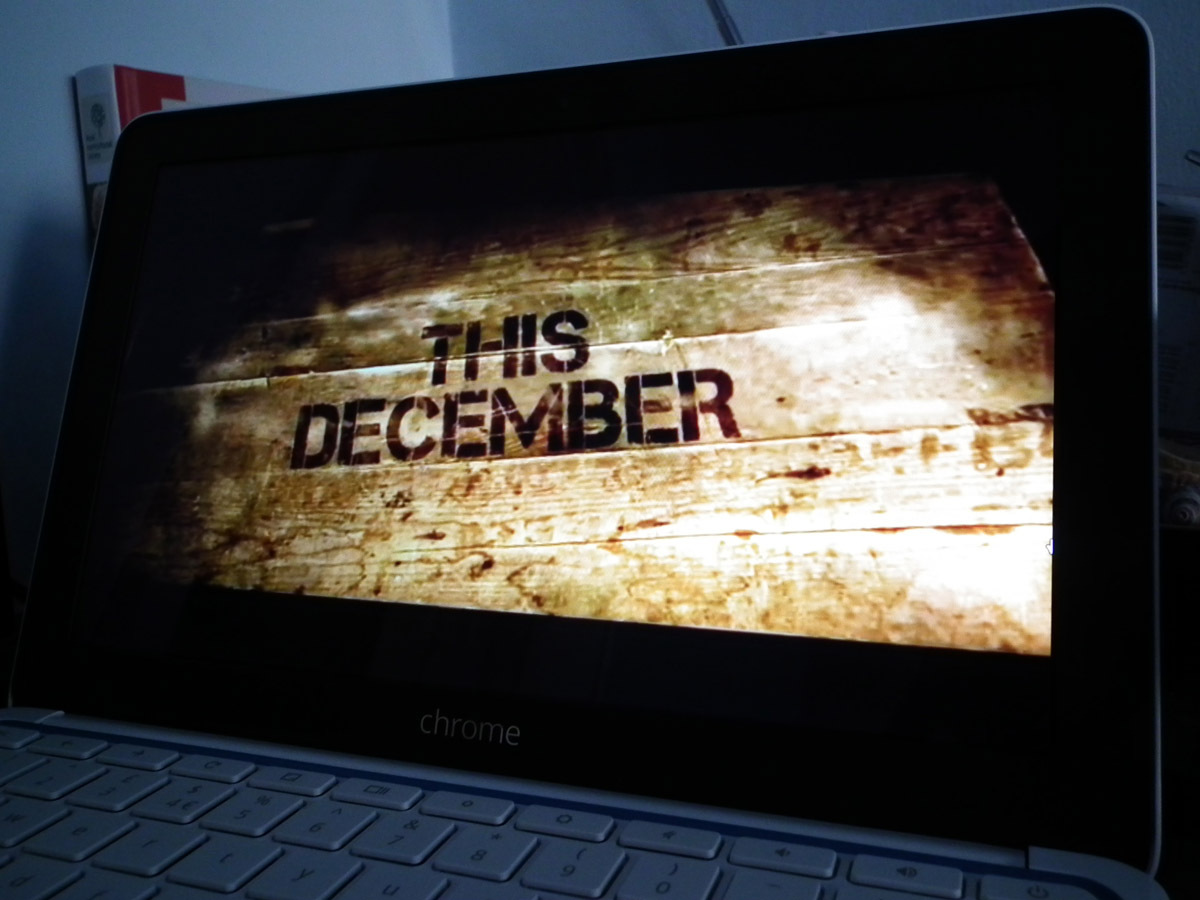 The MacBook Pro nabs wireless 802.11ac networking from the MacBook Air, which we've found to be more reliable and faster than bog-standard 802.11n. The dual Thunderbolt ports are upgraded to Thunderbolt 2, which cleverly makes transfers faster and means that you can theoretically send a 4K file and watch it on an external display at the same time. There's still no ethernet port, but you can pick up a Thunderbolt-to-gigabit-ethernet adapter (£26!), and Thunderbolt ports double up as Displayport outputs, too.
The hard drives have been upgraded to PCIe. Without going too far into the boring details, it replaces the SATA interface – which was designed with spinning platters in mind – with an interface that originated in graphics cards. It makes sense for flash drives because they offer constantly high bandwidth rather than the fluctuations of a spinning hard drive. There, we've bored you with the details. Basically it makes the hard drives faster, and file transfers are nice and snappy.
These are fairly minor additions on top of the more immediately gratifying processor and graphics chip updates, but they show that Apple knows how to implement new technology in all the right places.
Battery: double the juice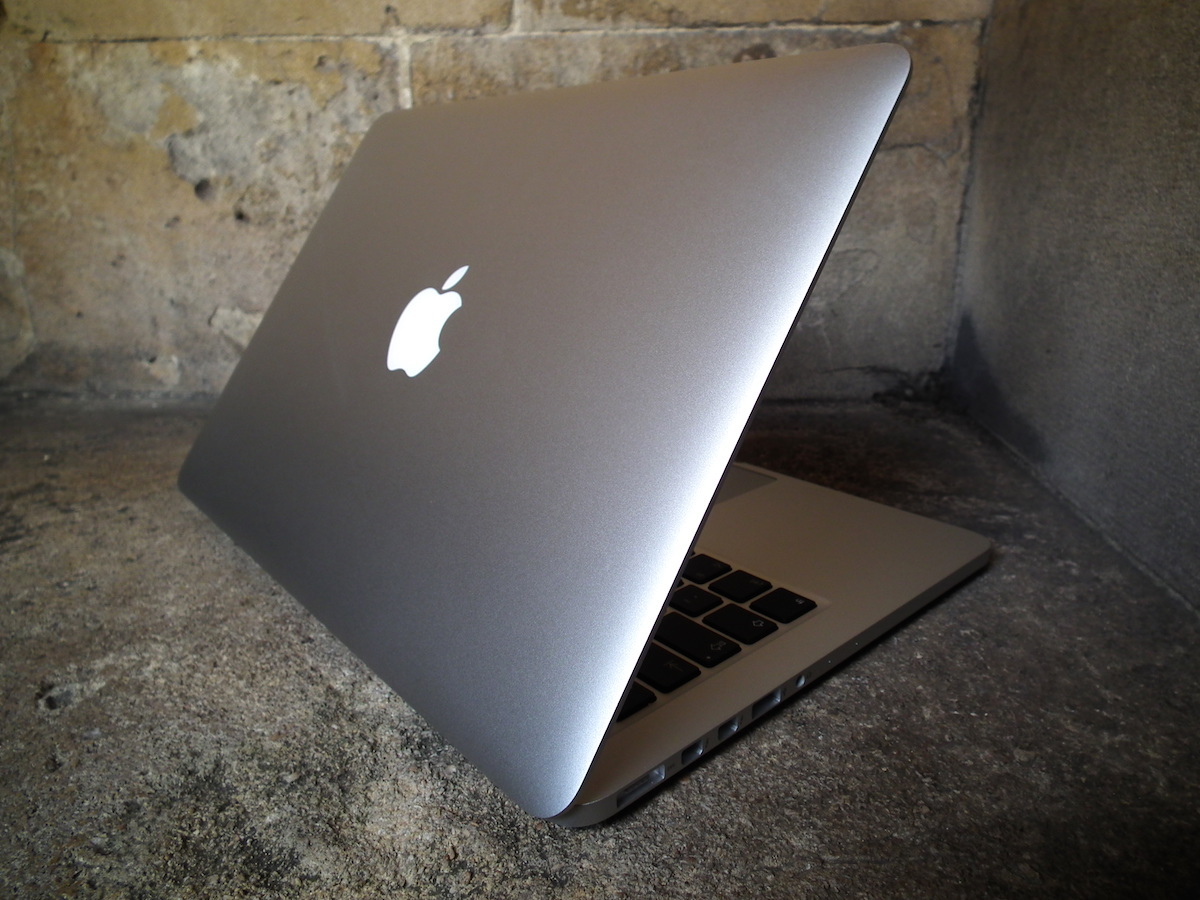 Apple quotes the MacBook Pro's battery life as nine hours, and we got about seven including spates of gaming and mega-downloading, so that sounds about right for standard day-to-day use. It's a vast improvement on last year's model, which gave us a measly four and a half hours, but it's still not up there with the battery black magic of the Air. We'd still feel confident enough to take it on a transatlantic flight without having to worry about the battery running out, although we'd take the Air if we were flying to Papua New Guinea. For example.
Price: slap-bang in the middle of the MacBook Pro range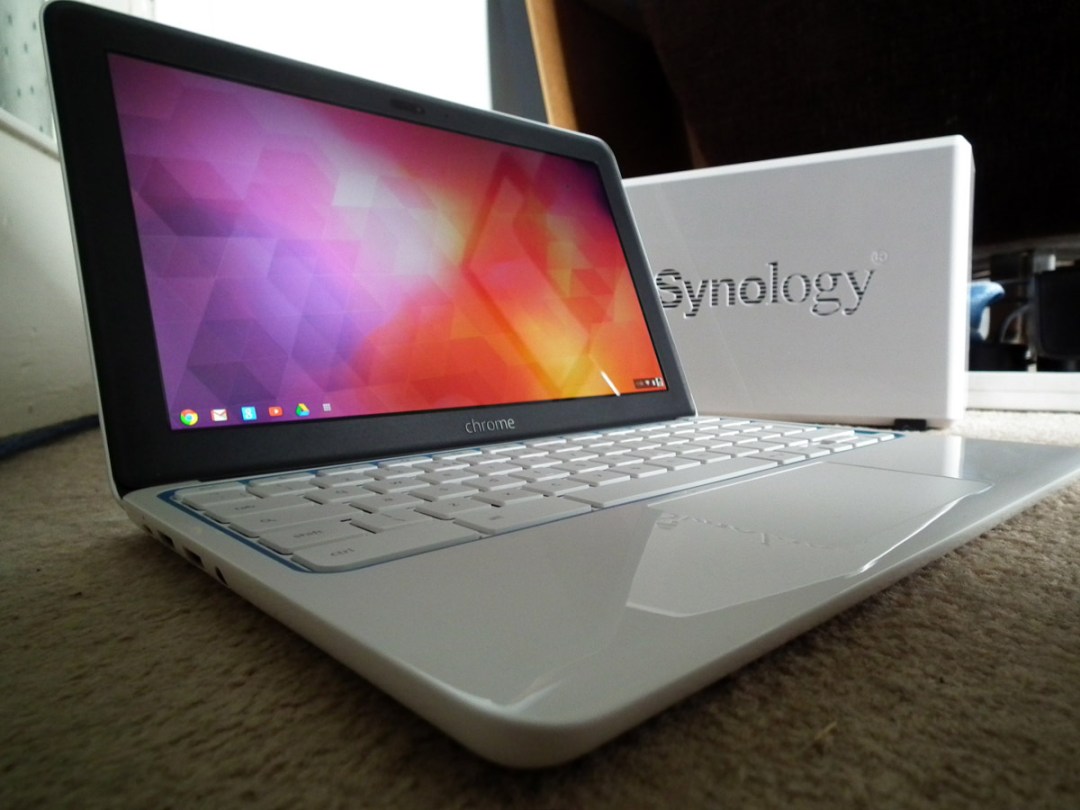 While our review sample comes in at £1,499, you can dial back a few of the options and pay a lot less. The cheaper variants both come equipped with 2.4Ghz instead of the 2.6GHz processor here, with the least expensive packing 4GB of RAM and a 128GB flash drive for £1,099, and the in-betweener coming in at £1,249 with 8GB of RAM and a 256GB drive.
Apple is definitely keen to keep its prices competitive. The cheapest option here has roughly the same specs as the 2012 version, but it's some £350 cheaper. It's also only £150 more than Apple's (relatively) wallet-friendly MacBook Air, so it's a toss-up between the astonishing battery life and slimness of the Air and the better graphics performance and Retina display of the Pro.
At the other end of the scale sit the 15-inch MacBook Pro Retinas, or MacBook Pro Pros, as we like to call them. While we haven't been able to give them a thorough going-over yet, they look promising, with Core i7 processors, 8GB or 16GB of RAM and 256GB or 512GB of hard drive space. The cheaper's £1,699, while the MacBook Pro Pro Pro is £2,199. The latter also adds Nvidia GeForce 750M graphics for more accomplished gaming.
Verdict
We're getting a bit tired of Apple getting everything so utterly, utterly right, like the annoyingly swatty kid in class who never makes a mistake. As with the 2013 Air, the Pro judiciously shifts everything upwards ever-so-slightly, adding slightly better components that result in a tangible performance boost, while keeping the best bits (the screen, the design) much the same. Even the reduced price tag is perfect.
It may be getting a bit boring, but this is another cracking MacBook, and it fully deserves its spot just beneath the MacBook Air in our list of the best laptops in the world.
Stuff Says…
A few tiny adjustments and tweaks here and there make one of the best laptops we've ever seen even better
Good Stuff
Retina screen is still top of its class
Well-integrated hardware improvements
Solid battery life
Bad Stuff
Starting to look a little dated