Astro A10 review: multi-platform mainstay
A PC and console-friendly headset that won't break the bank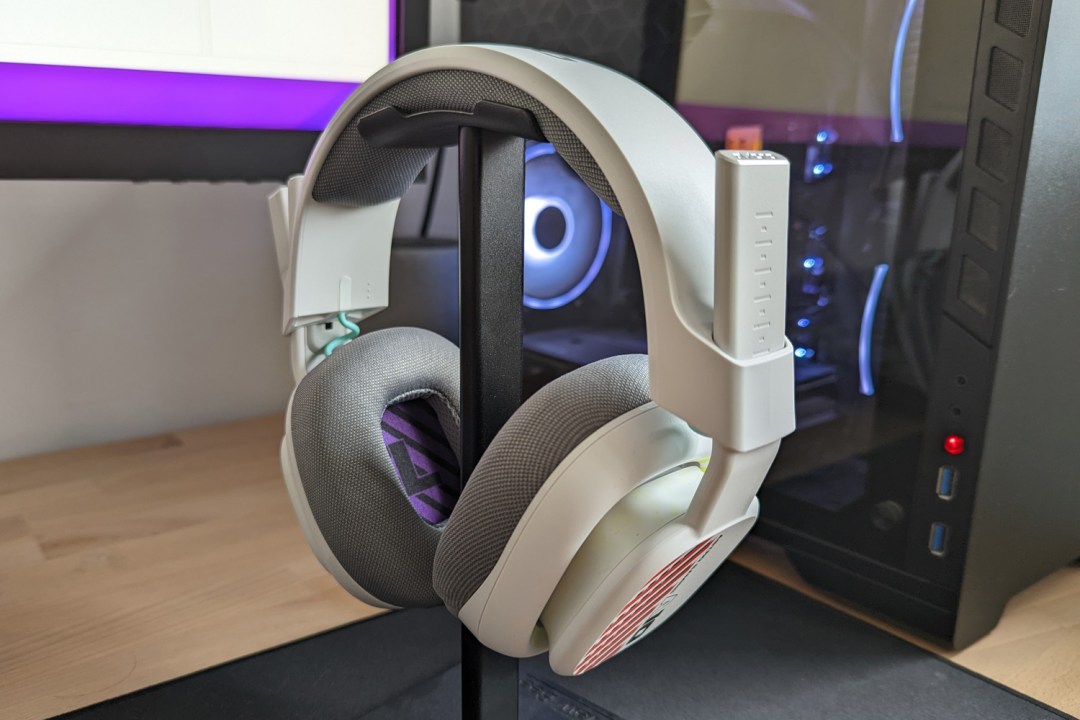 Gamers on a tight budget might resign themselves to wired accessories rather than pricier wireless ones, but that doesn't mean having to stick to supermarket specials. The Astro A10 is a funky-looking stereo headset that goes without fancy features but doesn't skimp on sound.
This second-gen version doesn't shake up the formula too much, but does double down on design and improve on comfort. Crucially, the price hasn't gone up compared to the original, so you're still able to strap one on your bonce for a penny under £50.
Does that make it a bargain – or are you better saving your cash for something more substantial?
Design & build: Robot chic
A new, two-piece headband design separates the gen 2 from the original Astro A10. It's more adjustable, with individual control over the length of the left and right ear cups – which themselves have a decent amount of tilt to completely cover your ears. There's no swivel, though, and they don't fold at all. Don't expect a carry case at this price, either.
It's still very much a plastic headset, and doesn't make any attempt to disguise its budget nature with soft-touch materials or metal-effect finishes. The firm says each one uses a minimum of 41% post-consumer recycled content, which is good to hear.
We're big fans of the mecha vibe of our white review unit, complete with military-style decals and lettering. You can go both ways in terms of looks: the black and grey options are a bit more subtle, while the lilac and mint are proper "look at me" colours that'll fit right in on a Twitch stream.
Astro has gone for a more breathable fabric for the ear cups and headband, which are padded with memory foam material and won't melt your ears after a prolonged play session. They're perfectly comfy, with a fairly tight clamping force and light weight.
Features: keeps it simple
You'd think a sub-£100 wired headset would have little to talk about here, but that's not the case. The A10 majors on durability, with a more flexible headband than you'd expect given the plastic build. The ear cups and headband padding are both user-replaceable, so it should have more staying power than many bargain-basement alternatives. If Astro will sell you any, that is: there's no customisable mod kits available like there are for the pricier A40 and A50 headsets.
The 2m long cable is detachable too, with a standard 3.5mm connection on both ends that's easily replaced should it break over time. It has an in-line volume control which is perhaps just a little too easy to knock accidentally, giving your ears a fright with unexpectedly loud audio. Astro bundles a PC splitter for separate headphone and microphone inputs, with consoles happy to accept the single connection.
It's a shame the boom microphone can't be removed, just flipped out of the way. Flipping it up does at least automatically mute it, with an audible click to let you know the feed has been cut, but there's no visual indicator.
Sound quality: bang per buck
Impressively the A10 doesn't go for the typical gamer headset tuning of massive bass and overly crisp treble – although it does still have a low-end with plenty of presence. You can really crank the volume and not have the rest of the mix drowned out by boomy bass notes, but explosions, gunshots and the like still have good impact. There's a reasonable amount of leakage at top volume though, so you might need to dial it back a bit if your share your gaming space with others.
Music and films don't come across quite so well, with the high-end frequencies losing a little sizzle even during more laid-back tracks. The sound signature is absolutely on the warm side, so these aren't the cans for anyone that prefers a more neutral tone. The soundstage isn't especially wide, but is still more spacious than a pair of earphones can manage. Overall detail is about right for the price, but it doesn't punch above its weight either.
There's no spacial or virtual surround on offer here. A PS5, or PC with DTS Headphone:X or similar will cover that base, with positional sounds being as consistent here as any other wired stereo headset.
The boom mic delivers clear enough speech that your teammates will have no trouble understanding you on the in-game chat. Maybe don't use it for any podcast recordings though, as it does pick up a little background chatter.
Astro A10 verdict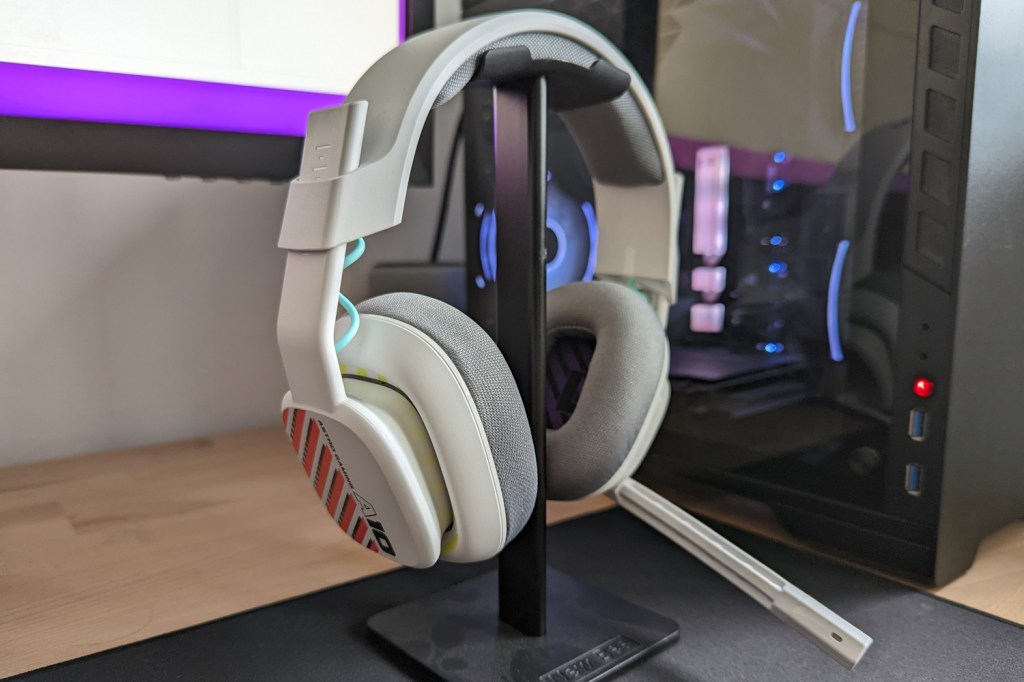 If you're on a budget, and don't mind tangling with a few wires, the Astro A10 could be a good buy. It's an undeniably simple gaming headset, but has funky styling (especially if you go for one of the more out-there colour options) and is comfy to wear for long sessions.
The fact it'll work with games consoles and handhelds is also a plus, and (dongles permitting) phones and tablets are on the table too. You'd have to pay a whole lot more for a wireless alternative that'll do Xbox, Nintendo and Sony gaming.
For anyone that wants more fine-grain control over EQs, virtual surround sound or the convenience of Bluetooth, though, you'll want to save your cash for a cable-free option like the Razer Barracuda X.
Stuff Says…
A good looking wired headset that sounds good for the cash and should play nicely with your other tech – even if it's very no frills.
Good Stuff
Comfy even after long play sessions
PC, console and mobile-friendly
Easy on your wallet
Bad Stuff
Construction is particularly plasticky
Mic can't be removed
Astro A10 (gen 2) technical specifications
| | |
| --- | --- |
| Drivers | 32mm dynamic |
| Microphone | 6.0mm omni-directional |
| Connectivity | 3.5mm |
| Dimensions | 173x183x77mm, 246g |