Asus Chromebook Flip C434 review
This classy Chromebook shows up Chrome OS's less classy bits
Even if you sneer at the bearded chap in Cafe Nero with a MacBook Pro sat next to his rapidly-cooling flat white, you'd probably rather have a laptop like that rather than a 3kg black Dell.
Price is often the problem. The Asus Chromebook Flip offers most of the style of an Apple laptop at half the price, or less.
How? This is a Chromebook rather than a Windows laptop. It needs less power, and skirts around the cost of a "full" OS.
To make the deal even sweeter, you get an ultra-modern-looking touchscreen and hybrid hinge. But is it really a replacement for a MacBook or Dell XPS 13? No, not really.
Design: Flippin' out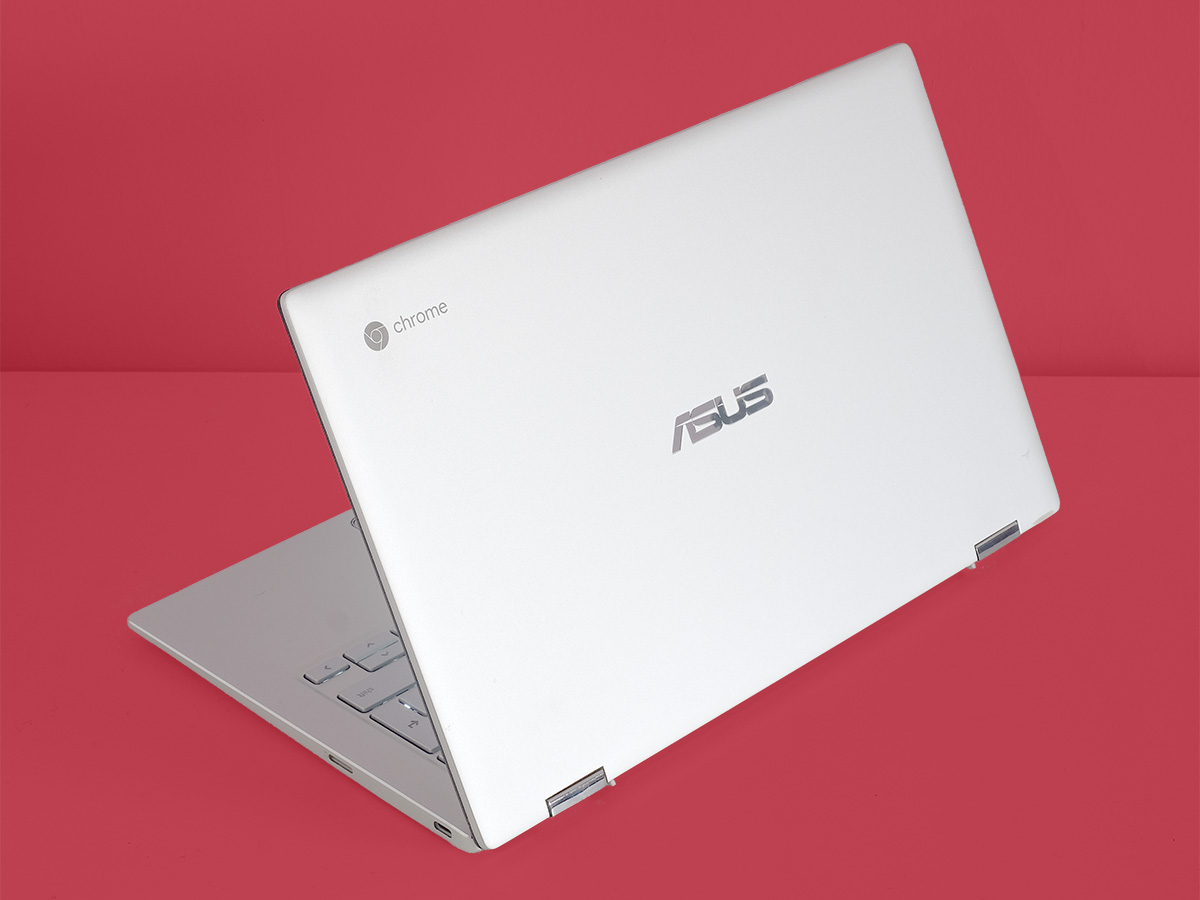 Phones may have moved from aluminium to glass as a way to convince you only an expensive gadget will do, but laptops are still keen on cool, hard metal. The Asus Chromebook Flip has an anodised aluminium lid, inner keyboard surround and bottom. It has the same fetching low-key matt finish as one of those £2000 MacBook Pros.
This is what makes the Asus Chromebook Flip quite different to traditional Chromebooks. They were once mainly for people looking to spend less than £200 on a computer. No more.
Build quality is mostly great too. Step one of finding out whether a laptop is well made is to start prodding and bending the thing to see if it starts flexing. The screen doesn't bend. There are no wide or sharp seams. The keyboard does wibble a bit when you press down hard, but it's nothing you'll notice unless you're you type as hard as Dave Bautista does when we imagine him hammering out emails.
Screen: Popping colours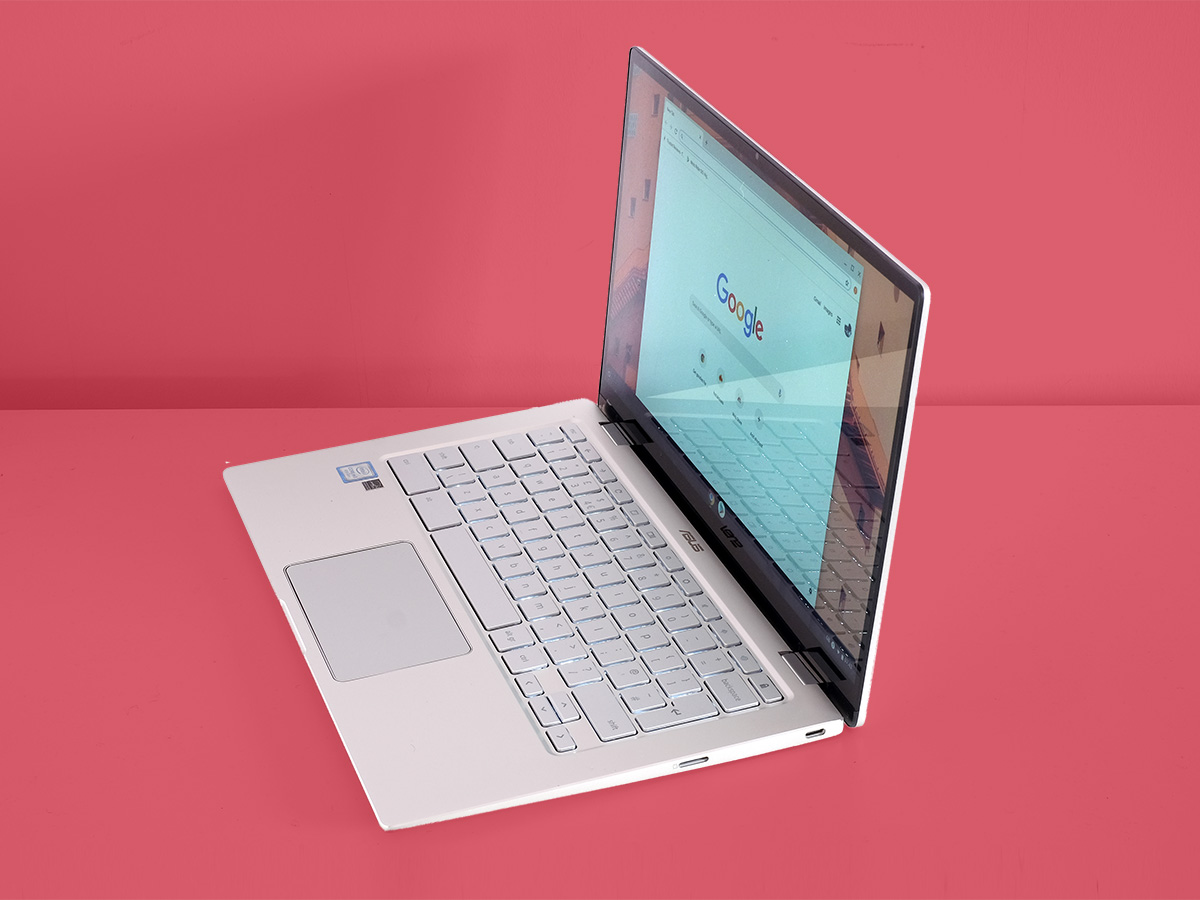 The screen really marks the Asus Chromebook Flip as a 2019 design, though. There are no big borders on any side, and the entire surface is covered by a flat pane of glass. It looks as slick as any laptop, at any price.
Display quality is good too. This is a 1080p IPS LCD screen with well-saturated colour, enough brightness on tap to let the backlight battle with the unavoidable evil of reflections on glossy glass. And contrast is sound too.
Only a half-handful of Windows laptops, like the Acer Swift 3, get you kinda-comparable picture quality at the price. The slim borders also let the Asus Chromebook Flip fit 14 inches of screen into the kind of frame that would have been home to a 13-inch display a few years ago.
The screen also provides the "flip" in the name too. A duo of shiny hinges let you turn the screen around until it sits on the underside. If you really want a tablet, buy a tablet. Hybrids like this are no replacement for one.
But the Asus Chromebook Flip will rest happily, in its tent position, on your kitchen work surface while you cook. It'll help the keyboard avoid those ragu splashes. Or, our favourite, it can perch on the your toilet's lid while you watch Line of Duty in the bath. Who needs candles when you have a Asus Chromebook Flip?
Keyboard and Trackpad: Chrome run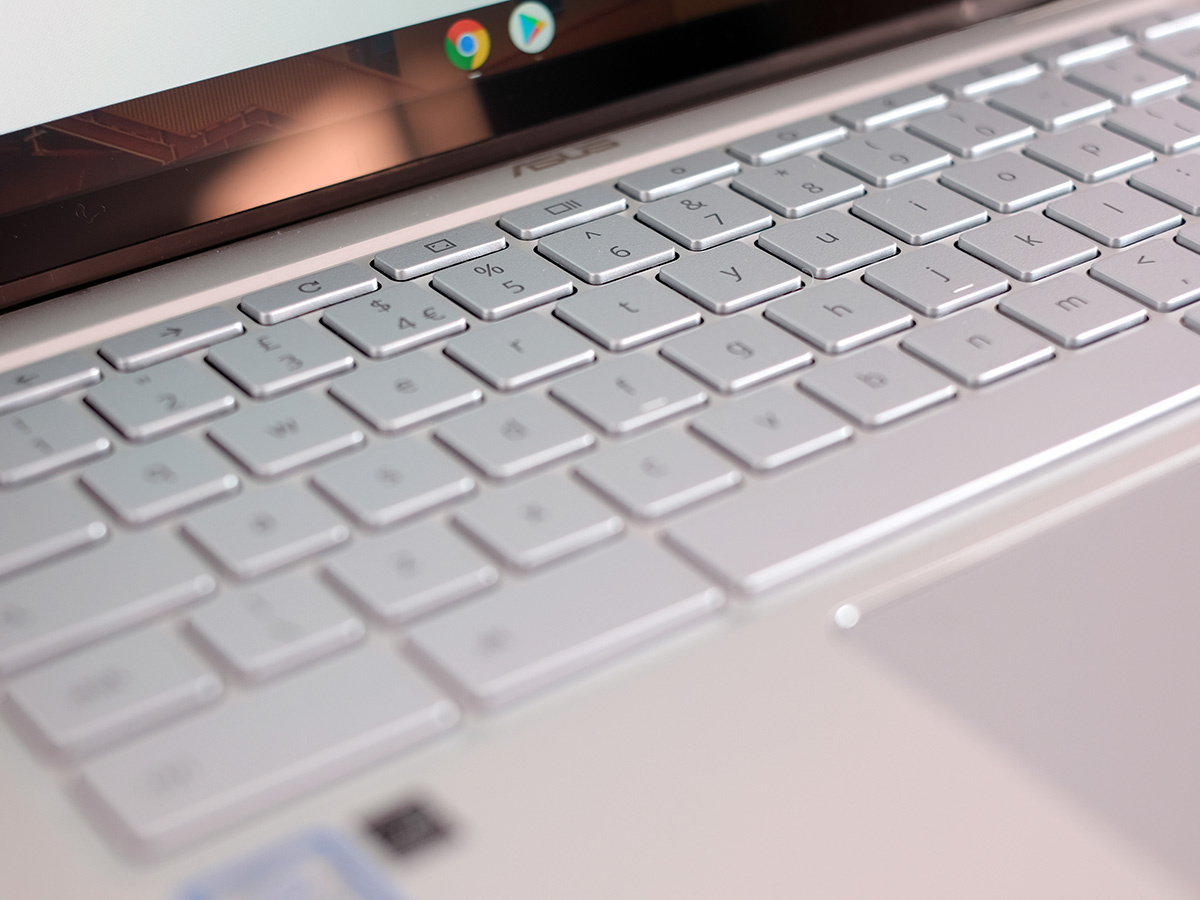 The keyboard and trackpad are arguably the bits that matter most if you want to use the Asus Chromebook Flip for work rather than fun stuff.
Once again, the Asus Chromebook Flip is better than most at the price. Its keyboard has far better travel than any MacBook.
It's two parts springy, one part crisp. We can get on with that recipe. It also has a backlight, which makes working in the dark much easier.
Unlike just about every WIndows laptop with one, there's no shortcut to turn it on and off, though. It just lights-up automatically when you start typing.
The keyboard could be part of a £1000 laptop, but the trackpad? Less so. It looks the part, but this is a plastic trackpad rather than a glass one. There's a little unwanted pre-click shudder too. It doesn't get on our nerves.
But earlier we said you save hundreds by buying an Asus Chromebook C434T instead of a Windows laptop. And we'd be a little disappointed to see this pad in an £800 computer.
Software and Performance: Chrome and away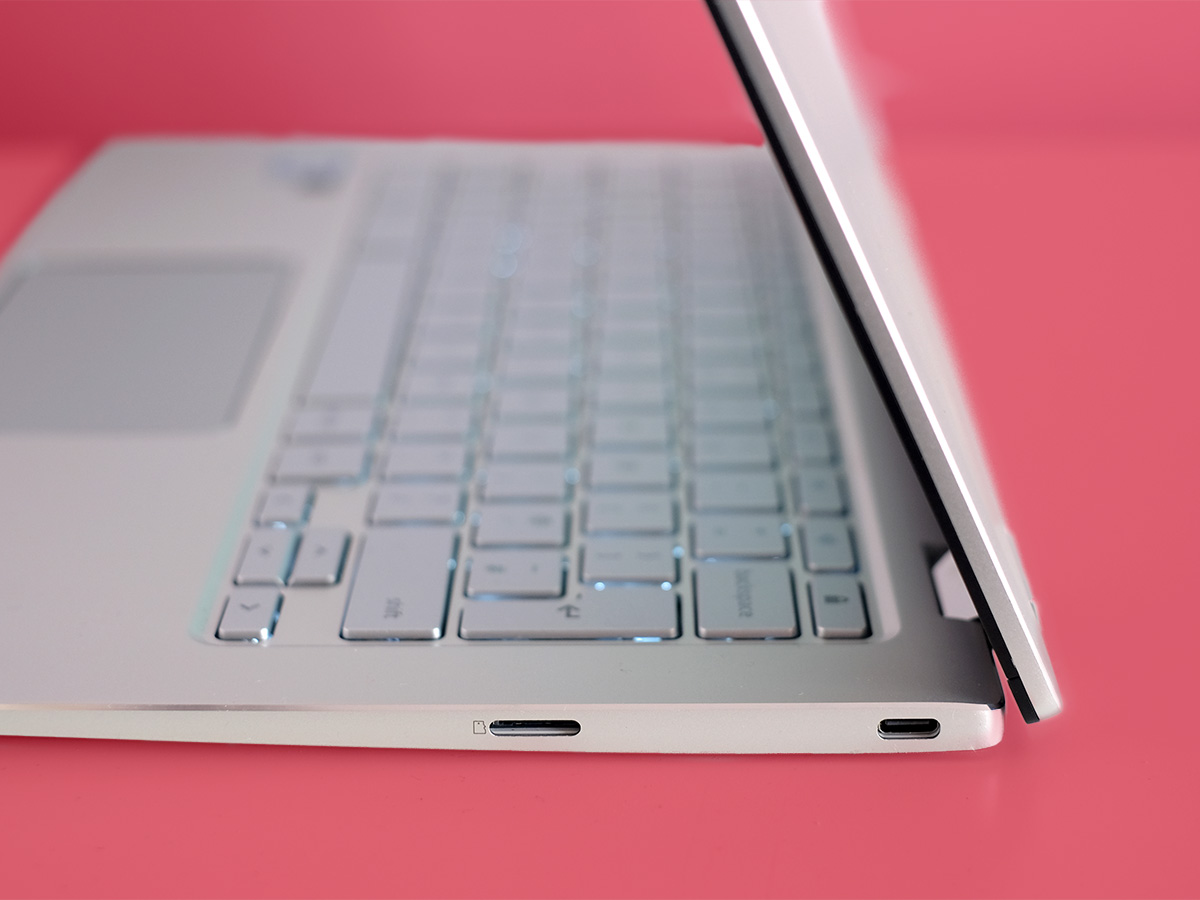 The idea of that big saving is the main reason you buy a Chromebook. But what is its Chrome OS software actually like?
The more you pay for it, the worse it seems: that's the blunt truth. It's perfect if you hop between public Wi-Fi hopper, or live off Google Docs, because the Asus Chromebook Flip feels a bit like Android with a proper Windows-style front end.
You can run multiple apps at once, in scalable windows, just as you would with a normal laptop. And it supports Android apps.
This opens a whole world up to the Asus Chromebook Flip, even if it is just the phone and tablet app world rather than the one of more "serious" stuff you get on Windows. For example, you can download Microsoft Word and get a totally serviceable version of that word processor, if Google Docs seems a little flimsy.
We downloaded the original Sonic the Hedgehog from Google Play, plugged in a PS4 gamepad over USB and relived the 90s for 10 minutes. We tried a few races in Asphalt 8. It runs just dandy apart from the odd dropped frame and looks fantastic on the 14in screen.
You can have a lot of fun with a Chromebook, and it nails light work, juggling all those Google docs people keep sharing with you.
But bear in mind what it can't do. An Acer Swift 3, a £50-100 cheaper Windows laptop, lets you use the same music production software as Calvin Harris. It lets you use the same photo editing software as, well, whoever shot last month's Vogue cover. A Chromebook doesn't.
It also stumbles with quite a lot of Android apps. Some don't scale properly to the full screen size, and others are simply not compatible. You can play Gameloft's Asphalt 8. But Asphalt 9? That's off limits. Ark: Survival Evolved installs, but it doesn't run. Minecraft Story Mode has serious touchscreen issues and Munch's Oddysee doesn't even make it to the title screen before closing itself down.
In this context, where Google Play seems a selection box of biscuits someone has dropped en-route, raw power doesn't actually mean that much. But the Asus CHromebook Flip's CPU is only fair. It's the Intel Core m3-8100Y. This is a processor designed for light jobs and low power use. The cheaper HP Chromebook X360 has an Intel i3-8130U, which is a lot more powerful.
But does it matter? You could argue Chrome OS in its current state doesn't really do much that warrants a blistering CPU. And the m3-8100Y isn't "cheaper" than the i3-8130U. It's just different.
Asus Chromebook C434 verdict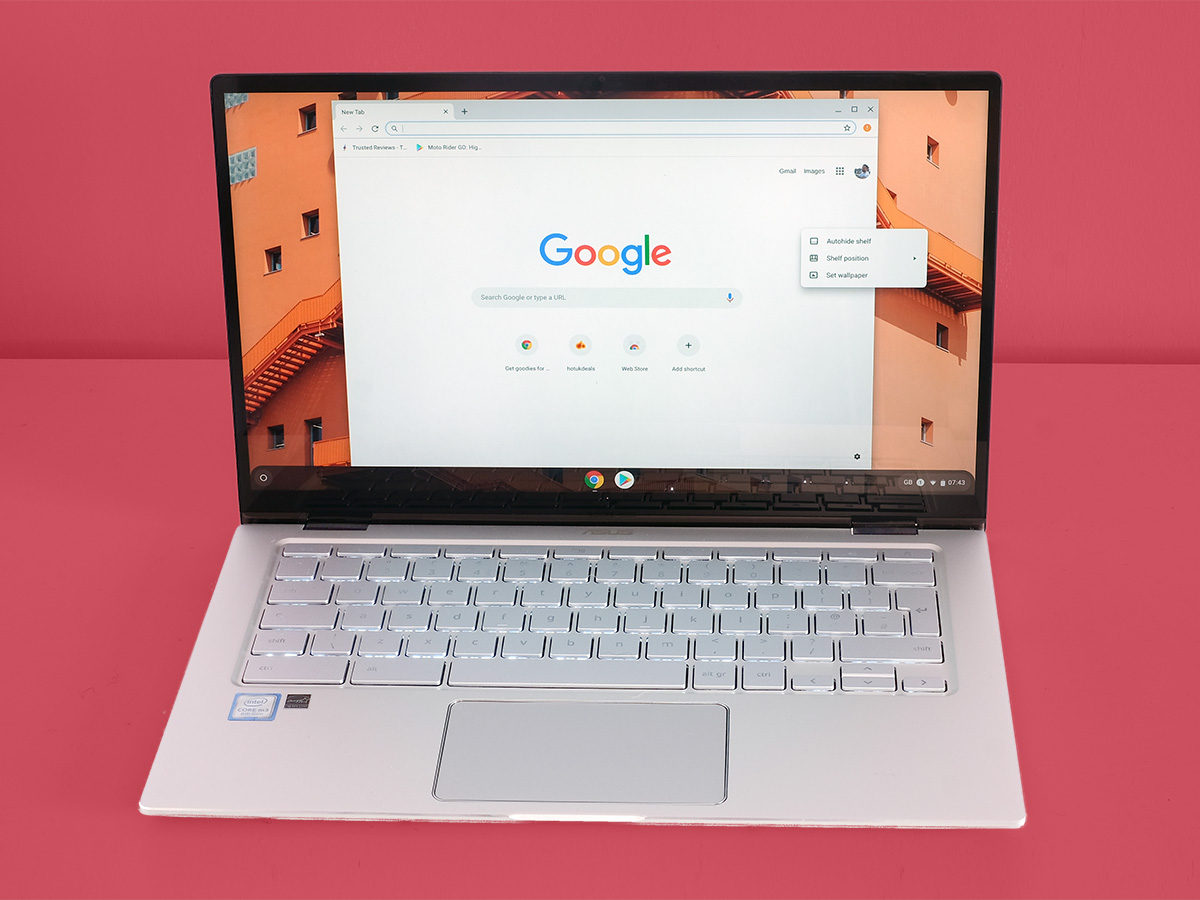 Just-OK trackpad aside, the Asus Chromebook Flip C434T is one of the best fancy Chromebooks around. Its screen and battery life are great, the aluminium shell has more than a touch of class and it's handily portable.
When you creep above £500, though, the bad bits of Chromebooks start to stand out. It can only run Android apps, not Windows ones, and it has more than its share of problems with those
Stuff Says…
This is one of the top high-quality Chromebooks, and a better buy than a Pixelbook, but this entire category has a few issues
Good Stuff
Bold, slim-surround screen
Good battery life
Solid keyboard
Bad Stuff
Plastic trackpad doesn't match the rest for quality
Flaky app support
More versatile Windows laptops available at the price