AtGames Legends Ultimate review
Is this 'connected arcade' really the ultimate arcade cab for retro gamers – and does it make all the right connections?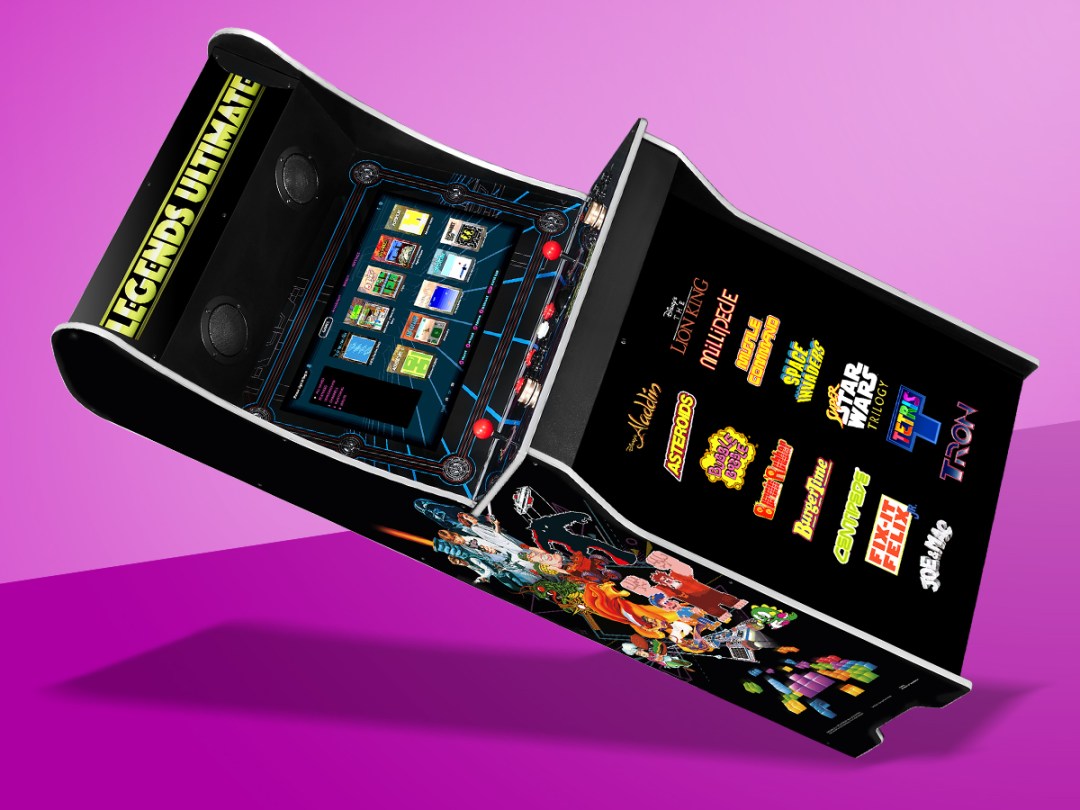 These days, you can barely swing a Space Invader without cracking its head on an arcade cab looking to help you relive gaming's glory days. This AtGames effort is different, with a unique mix of connectivity, inputs and extensibility – while still being easy to use.
350 games are preinstalled. Sadly, dozens are antiquated Atari 2600 efforts that need lobbing into a skip. Fortunately, there are plenty of genuine arcade classics too, including Bubble Bobble, Asteroids, Tempest, Centipede and Space Invaders. AtGames is perhaps two licenses (Namco; Capcom) from magnificence when it comes to old-school hits.
Thanks to Liberty Games for the review unit.
The joy of sticks
With most retro arcades, you get joysticks to wrench and buttons to thump. This cab's are responsive and clicky, whatever you're playing. But the prize is the other bits: play Tempest with a spinner or Missile Command with a trackball – as they were meant to be – and other controls will be dead to you. Neatly, there's also a rewind button for when you mess up, and save states so you don't have to finish Bubble Bobble in a single sitting.
The speakers are loud and you get fine-grained control over volume. The 24in screen is bright and clear, although the software needs more filters. You get scanlines that half-heartedly ape old-school displays, but it's a long way from convincing you that you're staring at a CRT.
The cab itself feels robust, although it's not pretty: logos on the front; a boring Legends Ultimate marquee; side art weirdly screwed-on as slightly floppy vinyl. Still, the last of those can be omitted – or swapped for a third-party design.
Get connected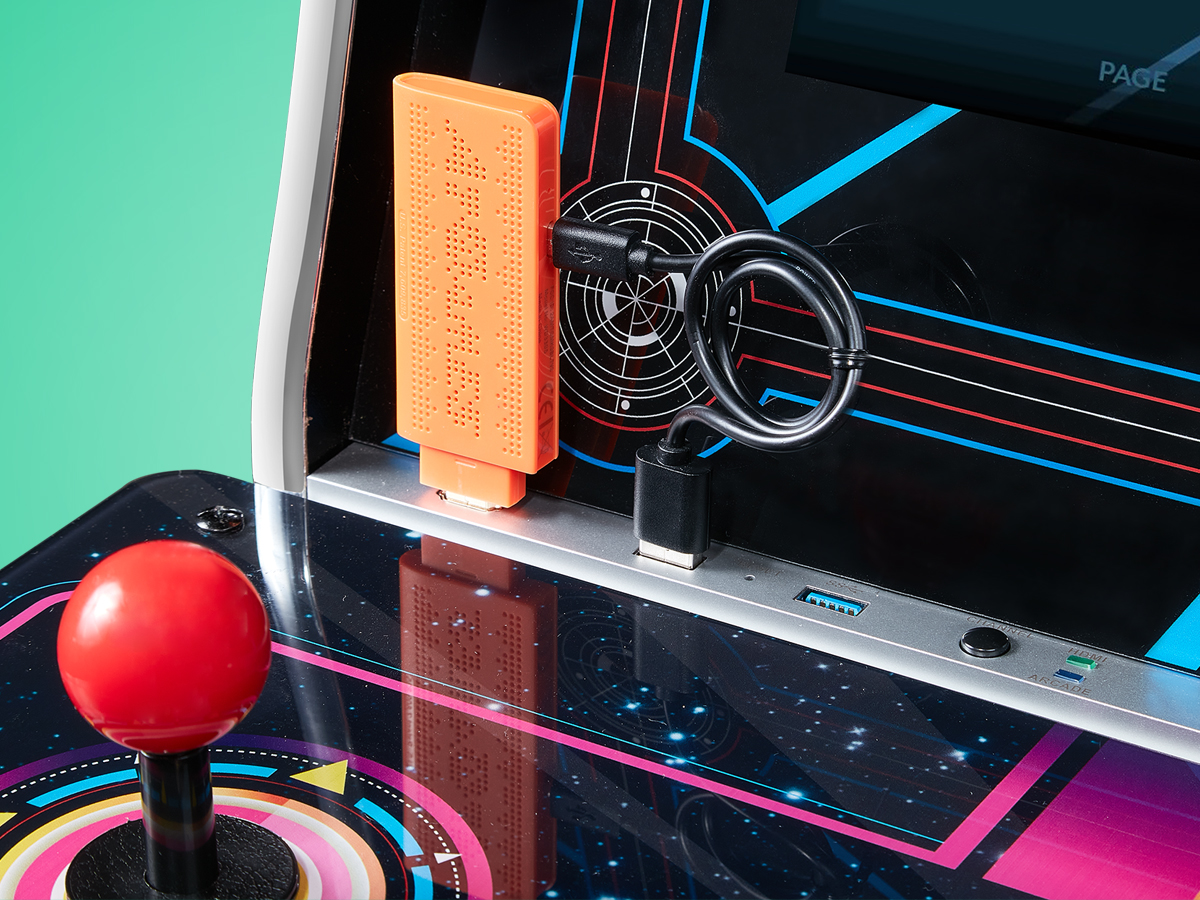 Cabs with officially licensed games tend to be fixed to what's pre-installed – or hackable only if you're very dedicated. But the AtGames revels in its extensibility. You can plug in an AtGames Blast! or a USB stick of UCE files you've compiled yourself. Trawl YouTube and you'll even discover people are plugging separate consoles into the Legends Arcade, transforming it into a huge external display/controller.
Things are less impressive when it comes to streaming. ArcadeNet is an upcoming $20 per month service for streaming retro games, but it's laggy and overpriced. Bring Your Own Game at $1 per hour is even more of a wallet-thumper, even if it is cleverly designed to have you stream more modern titles you own on PC distribution services. However, again, there are workarounds, not least the means to stream from your own PC – assuming it's powerful enough.
AtGames Legends Ultimate verdict
This cab isn't cheap (you could buy two Arcade 1Ups for the same price), but what you get is impressive. The arcade games selection is solid and you can play titles as originally intended. The system's extensibility ensures longevity, rather than the cab gathering dust like those that are locked to just a few games. When causing carnage in (a sideloaded) Robotron with two joysticks or using the trackball to zoom around in Millipede, you'll be smitten.
So: the ultimate arcade? Very nearly – and its flexibility is undeniably superb.
Tech specs
| | |
| --- | --- |
| Connectivity | 1×HDMI; 1×USB2; 1×USB3 |
| Networking | Wi-Fi; Bluetooth |
| Dimensions | 169cm high × 76cm wide × 55cm deep |
| Weight | 36kg |
| A/V | 24in LCD with stereo speakers |
| Player inputs | 2× joystick + 6-button combo; 2× spinners; 1× trackball |
Stuff Says…
A top-notch, extensible arcade cab that's ideal for reliving gaming's classics
Good Stuff
Solid selection of arcade classics
Superb range of controls
Extensible via various means
Bright display and loud speakers
Bad Stuff
Ancient console games pad out the numbers
Streaming services are middling
Side art is vinyl rather than printed
Cab isn't exactly a looker