Avita Liber 14 review
A new name and a stunning design – can this slim notebook fend off more well-known rivals?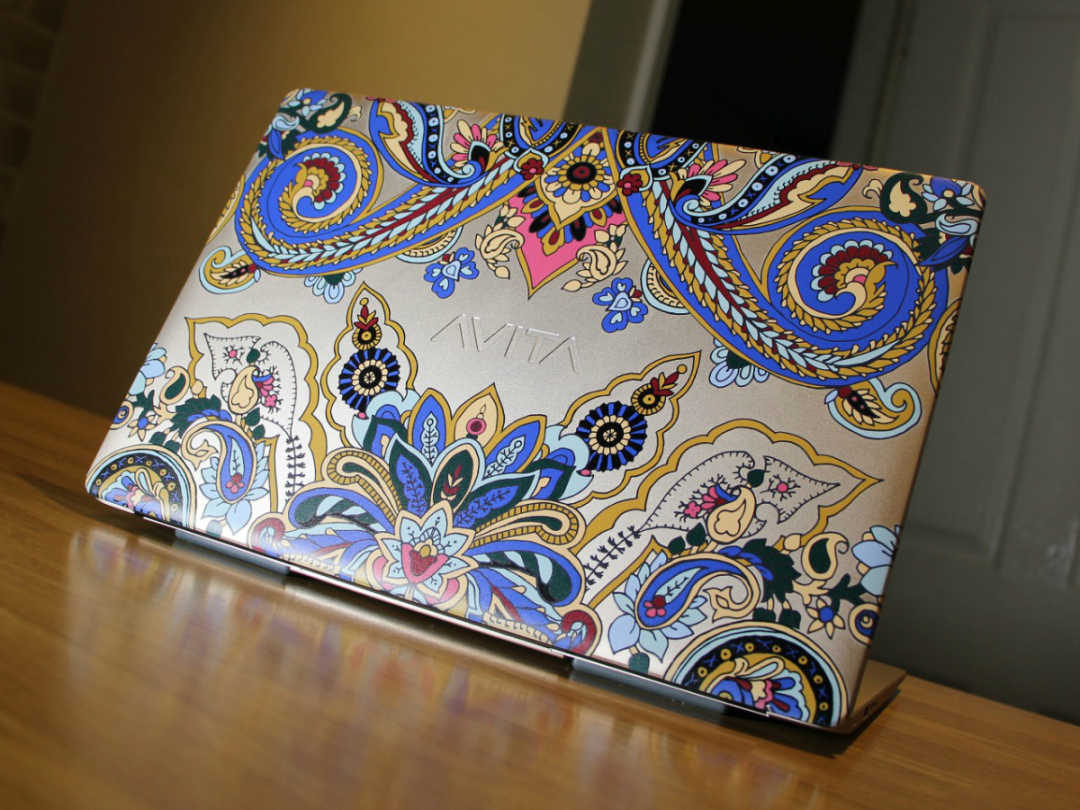 There are numerous ways to make a good first impression, but putting on your fanciest togs is a tried and tested tactic.
That's what Hong Kong firm Avita has done with its Liber 14 – the first of its laptops to be launched in the UK – in the hope of making a splash.
With its bold design and a broad range of colour options, it looks disarmingly different to the parade of inoffensive offerings you get from most of the global tech giants – and at £530 it undercuts much of its competition.
The low price does mean that this machine may have compromises, though, especially when it comes to the internals. So is it all style and no substance?
Design & Build: The Art of the Laptop
The Liber 14 ignores tradition – and stands out from pretty much every other laptop on the market in the process.
Four designs are available, the two most eye-catching of which have lids decorated with artistic patterns. The model we've reviewed has intricate markings and is finished in a gold shade, while the second design-led option is a Paisley model with a lilac colour.
Admittedly it's an acquired taste, and if you're not keen on Avita's arty designs then a bold pearl white option and a striking light blue shade are also available.
Get beyond the looks, though, and the Liber is more conventional. The base tapers to a slim front edge, it's made from aluminium alloy, and there's a distinct black hinge. The physical design is extremely close to big-brand machines like Apple's MacBooks and the Dell XPS 13, which is by no means a bad thing.
The Liber is 16mm thick and weighs 1.46kg, so it's slim and light enough to sling in a bag. It's strong enough, too: there's barely any give in any of the aluminium alloy, which is impressive at this price.
One physical issue concerns the front of the machine: it's impossible to ease open the lid with a single finger, and you've got to hold the base while you heave the stiff hinge open. It's not elegant, and doesn't tally with the Liber's design.
The port selection is inconsistent too. The left-hand edge has a USB 3.0 port, a microSD slot and a single headphone jack, and on the right-hand side there's another USB port, a micro-HDMI socket and the power connector.
It's great to have a couple of USB ports and a Type-C connector, but they don't use faster USB 3.1. It's frustrating to have space taken up with a power jack when the Type-C port could charge this machine, and the inclusion of micro-HDMI and microSD are odd – there's enough room for the more useful full-size versions.
Screen & Sound: Good Quality, Quiet Sound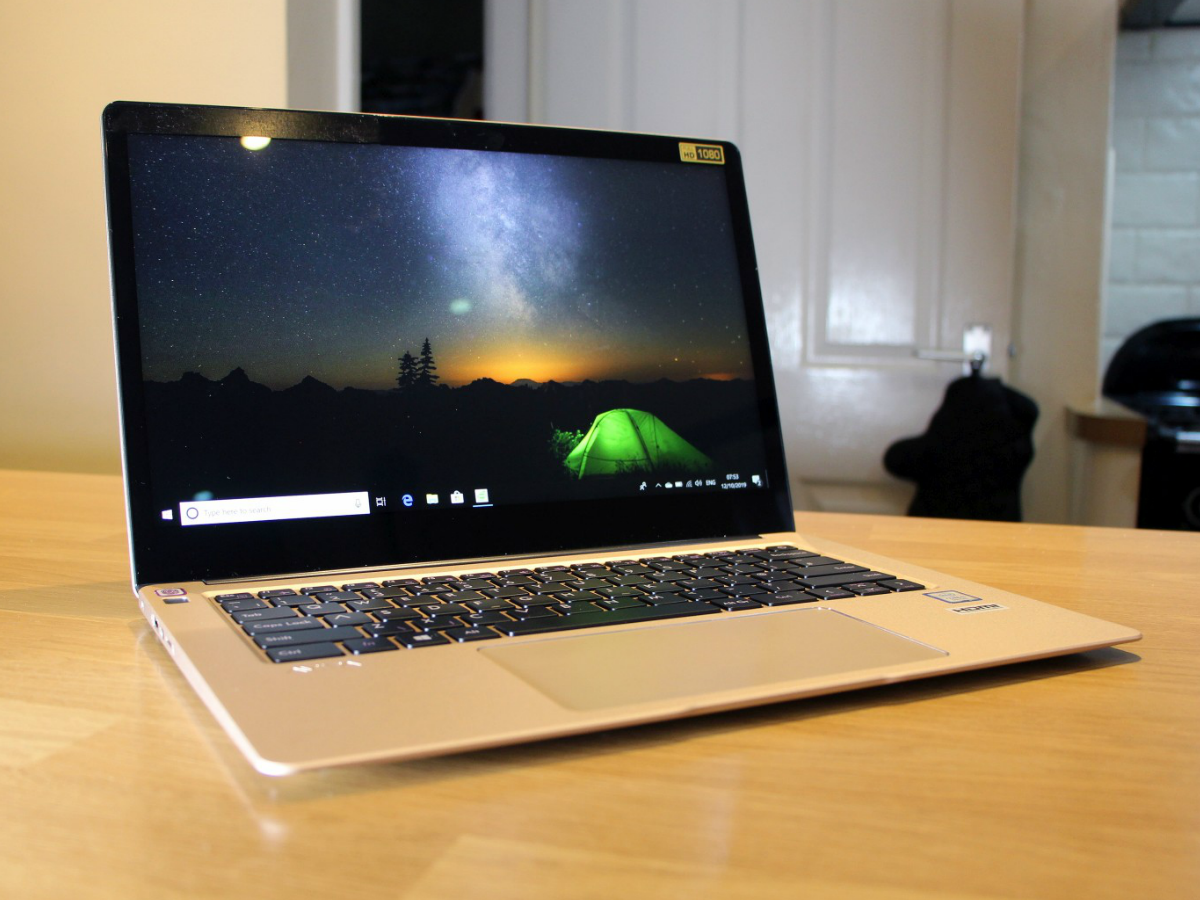 The Liber has a 14in, 1080p IPS screen with a 16:9 aspect ratio – an ideal specification to browse the web, handle work documents or view media.
Quality levels are decent too. This screen has a contrast ratio of 1067:1, which means you're always going to get good depth and vibrancy, and the high brightness level of 363cd/m2 means you can use this laptop outdoors. The screen provides a broad, accurate array of colours, too, so you'll be able to show off movies and media at their best.
In fact, the only issue with the screen isn't anything to do with quality – it's the wide bezel. It's understandable at this price, but there's no getting away from the fact that it looks a little dated.
The speakers, meanwhile, are quiet and tinny. They're fine for casual YouTube viewing, but anyone serious about media or music will want a headset or external speakers.
Keyboard & Touchpad: Wide and Precise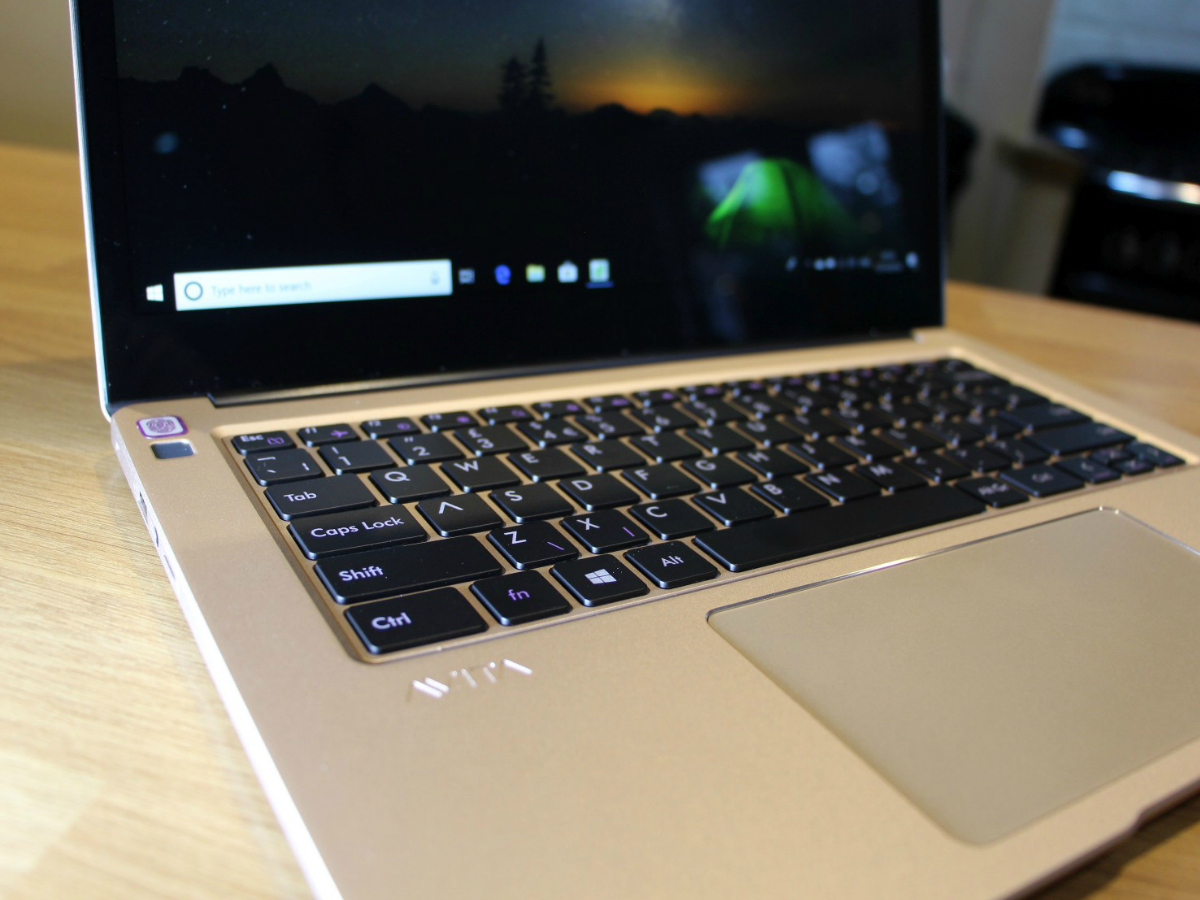 The keyboard is a conventional chiclet unit, which means you get enough quality for hammering through long documents and navigating the web.
The buttons are large and consistent, with enough travel to match anything else in the market, but they are perhaps a tad too soft, which means that they could be a little faster. There are only minor issues elsewhere: the backlight isn't bright enough, there's no numberpad, and the Return key is single-height, but the vast majority of people will be perfectly happy compiling everything from tweets to theses on this machine.
The trackpad is very good. It's huge, for starters, taking up half the width of the machine and the surface is responsive. The pad clicks down with speed and the clicking remains consistent all the way into the corners, making it eminently useable.
Performance: The Budget Bites
This is where the Liber runs into some issues. This machine uses an Intel Core i3-8130U processor, which uses an older architecture with a weaker specification: it only has two cores, and it only runs at stock and Turbo speeds of 2.2GHz and 3.4GHz. Modern Core i3 chips are still modest, but they have four cores and faster speeds.
The underwhelming CPU is joined by 4GB of memory – half as much as we'd prefer to see in any laptop these days, even at this price. There's a 128GB SSD which gives you less than 100GB of usable space, and it uses SATA rather than PCIe – so it's not very fast.
This low-end specification has real-world ramifications. The Liber has enough power for web-browsing, handling Office tools, and for watching media of all stripes, but it starts to struggle if you have too many browser tabs open, and the lack of a true quad-core design means it can't handle lots of applications at once. The integrated graphics aren't cut out for most games, either, even for modest esports titles.
The SSD has an impact, too: loading and boot times aren't great. The Liber is still faster than a machine with a conventional hard disk, but most notebooks at this price and upwards are far more responsive.
Battery life is middling. With the laptop running a video and word processing test, and with the screen at low brightness, the Liber lasted for just over eight hours. You'll just about get the Avita through a day if you're careful, but it's going to be very tight. It's not a bad at this price, but it's easy to find laptops that last longer by spending only a little more.
Of course, expectations do have to be tempered due to the Liber's price, but it's still easy to find laptops that offer more power without any extra outlay. For between £500 and £550 you can get something with 8GB of memory, 256GB SSDs and more up-to-date processors – like more modern Core i3 chips or Core i5 parts with four cores.
The Liber's Core i3 chip is fine for everyday computing, but Core i5 is way better for work.
Avita Liber 14 Verdict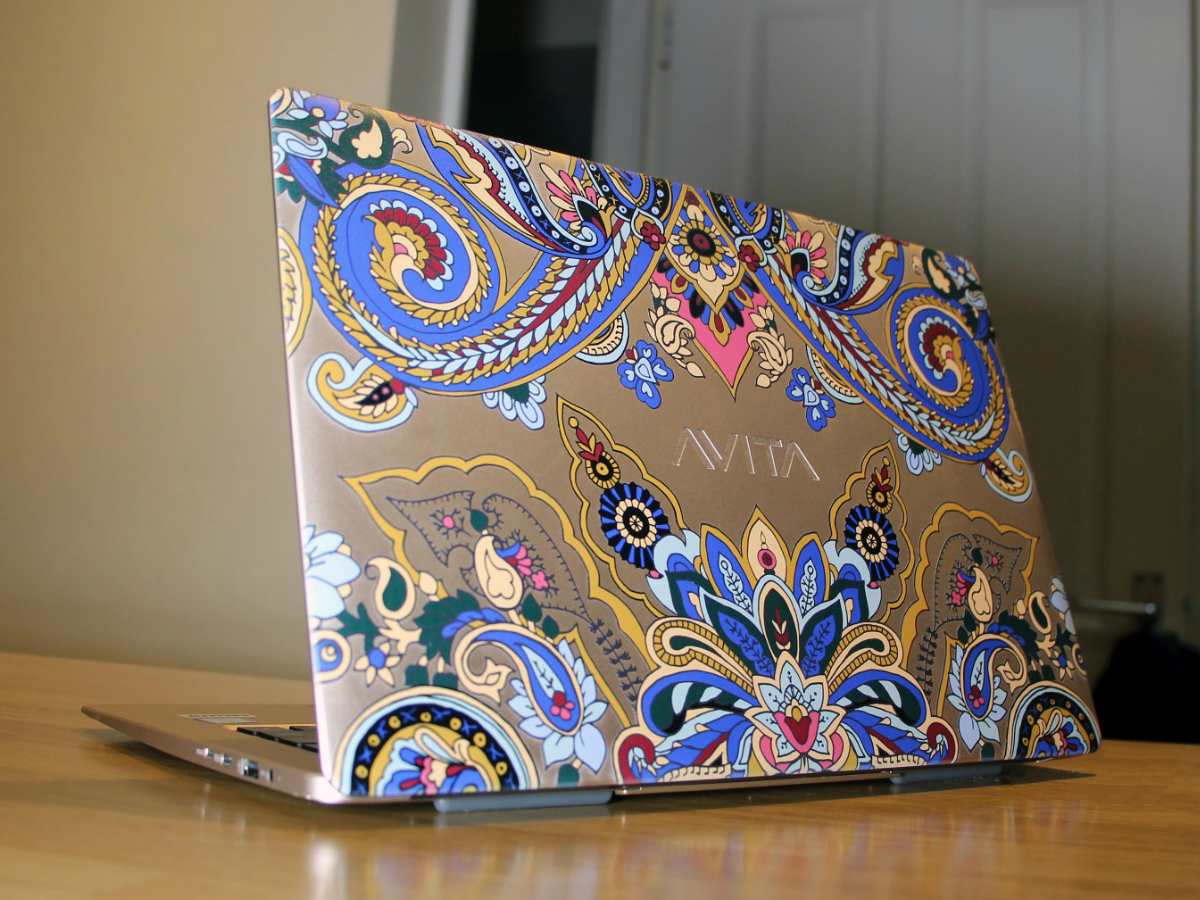 The Liber 14 is a solid UK debut for Avita, but this machine is hampered by inconsistencies.
The build quality is good and it looks fantastic, but those arty designs can't distract from the fact that it's only got enough under the bonnet to cope with basic computing tasks, the port selection isn't particularly practical and the battery life could be better.
If you only need a laptop for the basics and you want something that stands out, the Avita Liber 14 fits the bill, but there are other laptops at this price that offer far more.
Stuff Says…
There's the odd design misstep but Avita's debut is a solid option for everyday use
Good Stuff
Eye-catching aesthetics
Good build quality and ergonomics
Solid 1080p screen
Bad Stuff
Weak components
Occasionally awkward design
Average battery life