Beats Powerbeats review
Still the Beats hang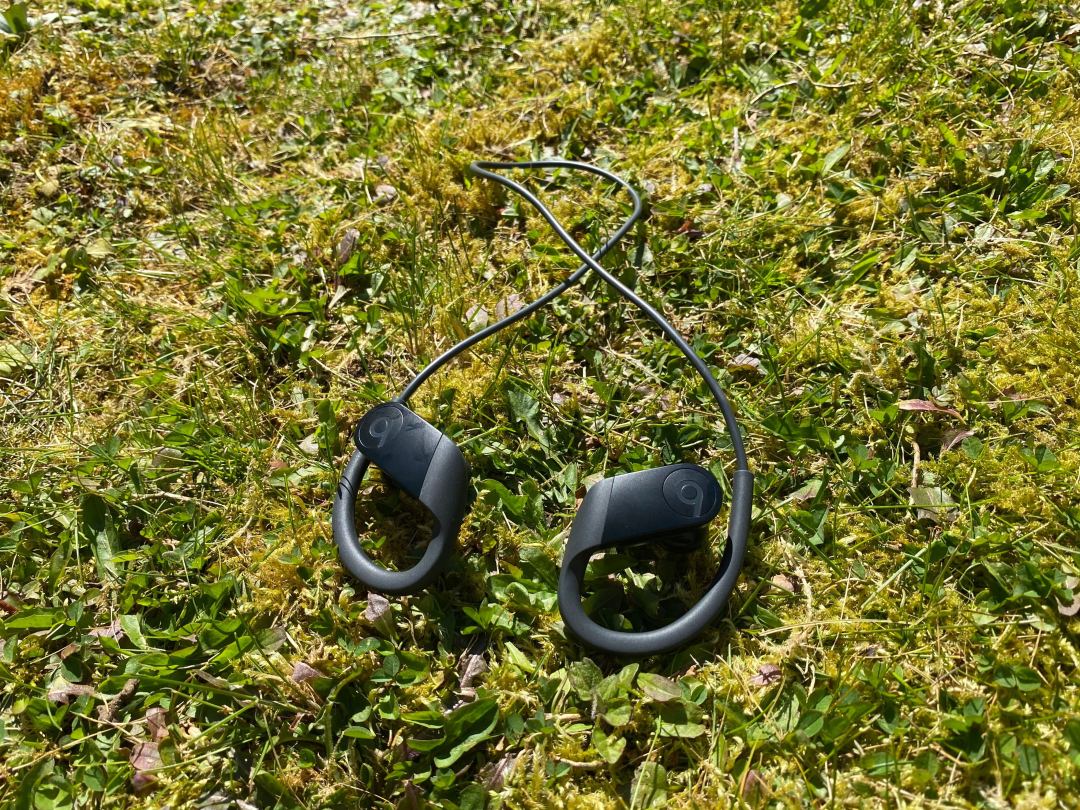 When the £220 Powerbeats Pro arrived this time last year, they blew us away with their clever design, refined sound and Apple smarts.
Now you'll find the same spec in a pair costing £90 less, only this time they've got a wire between each bud so you can hang them around your neck when you're not peacocking across the park during your designated daily exercise session.
They're actually the true successor to the Powerbeats 3 – Yes, the Beats Powerbeats 4 are here, but they're not called that. Confusingly, Beats has decided to abandon the numerical system for the follow-up, but the (just) Powerbeats are a step up on their predecessor.
Battery life has been upped from 13 hours to 15, they incorporate Apple's excellent H1 chip from its latest AirPods, the same drivers from the PowerBeats Pro, and playback controls on the buds. Sounds promising, so how did we get on during lockdown?
DESIGN AND BUILD: TAPPERS DELIGHT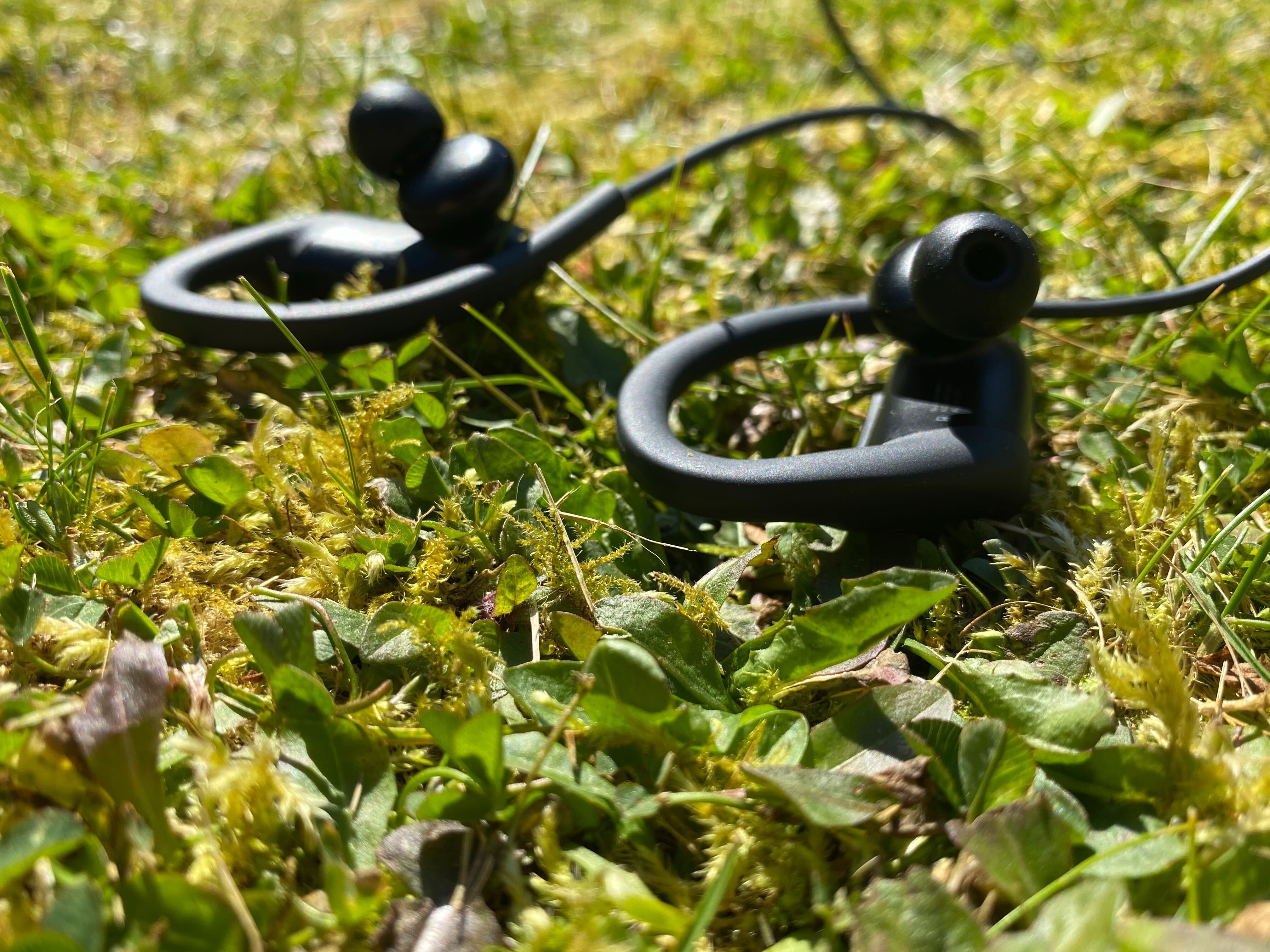 Unbox the Powerbeats and you're met with the earphones, a carry pouch and a Lightning cable for charging. You'll find no charging case here. The lack of a USB-C connection is annoying given Apple's laptops and iPad Pro tablets have upgraded.
The buds themselves have the now familiar over-the-ear design, they feel premium and soft to the touch, while the hook aesthetic never feels overbearing. A Beats Logo on the side of each bud is perfectly proportional and keep things the right side of sophisticated.
Whereas the Powerbeats Pro were true wireless, the (just) Powerbeats incorporate a power lead between buds. It might split opinion, but if want somewhere to hang your earphones when not in use so they don't go AWOL, it makes perfect sense. They're also IPX4 rated for water and sweat resistance.
Instead of controls on both sides, there's a volume rocker on the right earbud, while the Beats logo acts as the play/pause control. The left earbud has a power button on the top that's also required for pairing. Also included are dual beam-forming microphones for voice coils, a motion-detecting accelerometer, and a speech-detecting accelerometer for Siri commands.
SETUP: BONITA APPLE-CHUM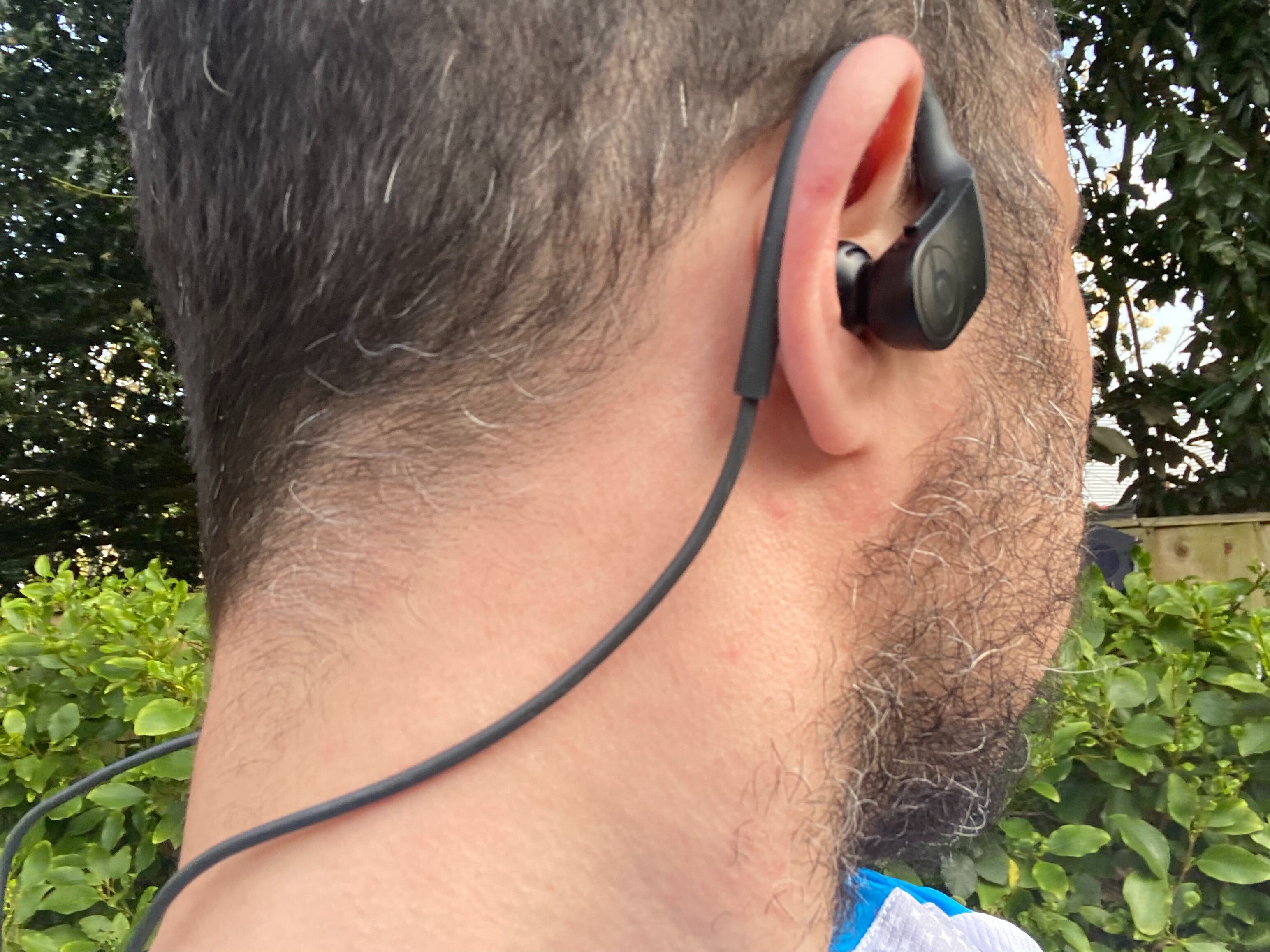 Thanks to the same H1 chip as found in Apple's latest AirPods, connecting the Powebeats Pro to an iOS devices is child's play. Switch on, wait for a prompt to appear on your screen and hit connect. Done. Seamless, smooth and properly cool. You'll also get an on-screen notification of how much charge is left.
The H1 chip also helps optimise battery consumption and handles Siri voice support, plus because Beats latest headphones are optimised for iOS devices and the EQ settings for the Music app, there's no companion app required.
The experience for Android users is, as you might expect, a slightly more truncated affair and requires you to open the Bluetooth settings on your device, tap to pair something new, switch on your Powerbeats and tap to connect. Here you do get a Beats app on the Google Play Store for unlocking features and for keeping tabs on battery life.
While the hook design won't be for everyone, it feels as though Beats has got its angles just right – for my lugs anyway – slipping on easily with a snug fit. Noise isolation isn't the greatest, but for working out when you want to let a little bit back in, it's perfect.
A big advantage of the H1 chip – for iOS users anyway – is always-on Siri without having to press buttons. From setup to sticking them in your canals and familiarising yourself with the controls, everything about the Powerbeats experience feels flawless.
Performance: Grin and juice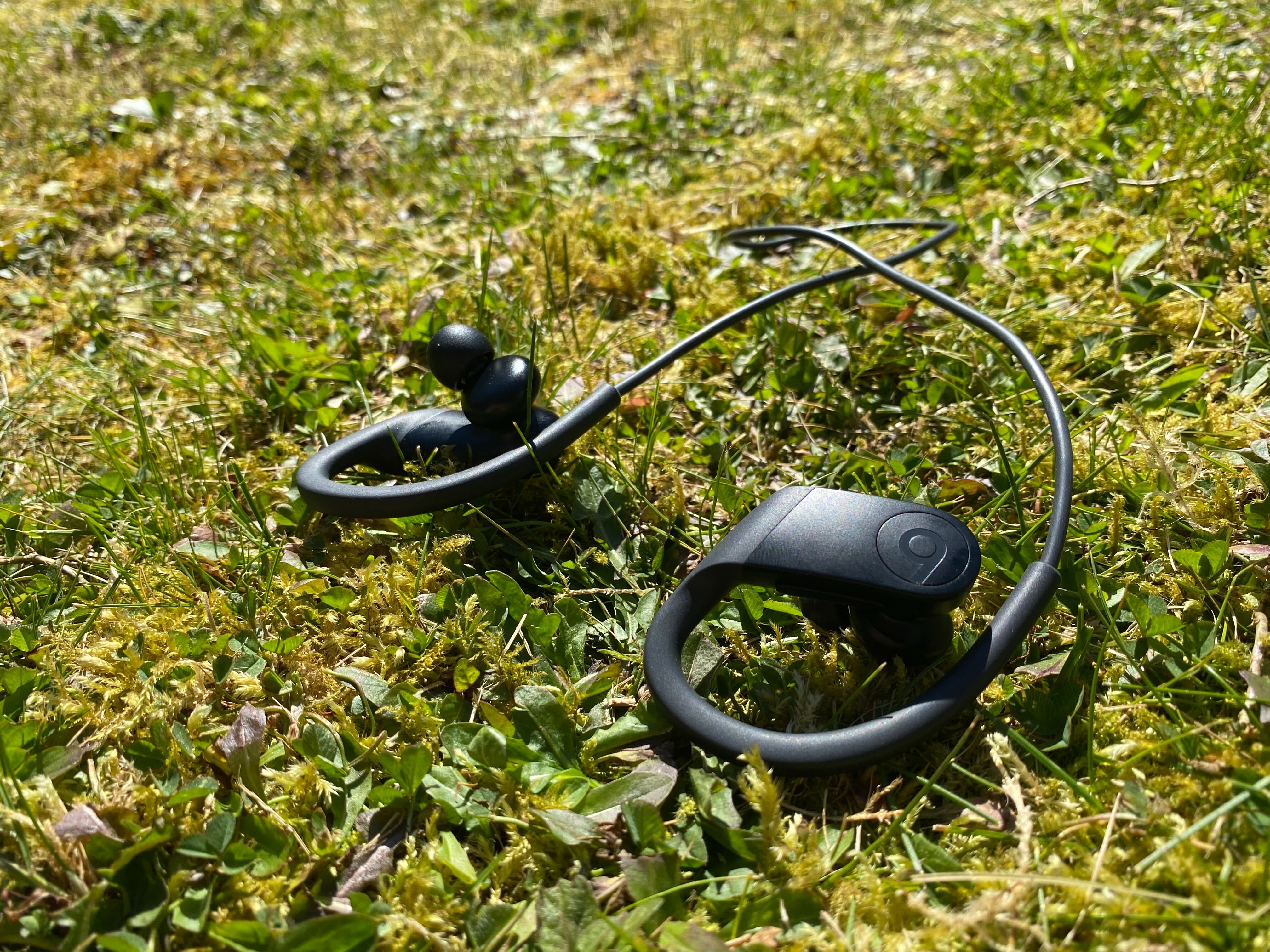 Traditionally, Beats' manipulation of sound had favoured bass heavy music, but things changed with the Powerbeats Pro offering the most well rounded and refined soundscape we'd encountered on a Beats product. The brand had grown up. The low end theory remains here, it's just the bass is no longer so pronounced or as dominating, meaning mids and highs don't feel suffocated.
'3.15.20′ by Childish Gambino, 'Ooh LA LA' by Run the Jewels and Kojey Radical's 'Cashmere Tears' come alive on these buds. The bass is there, it's just increasingly, delicately dealt with as part of an all-encompassing audio package.
Powerbeats benefit from the same strong connectivity as AirPods, which means you have to go some to experience droputs. Battery life is a claimed 15 hours and is another feather in the cap for the H1 chip, while a Fast Fuel feature means a five minutes charge equates to an hour's play time. Nice.
PowerBeats 4 verdict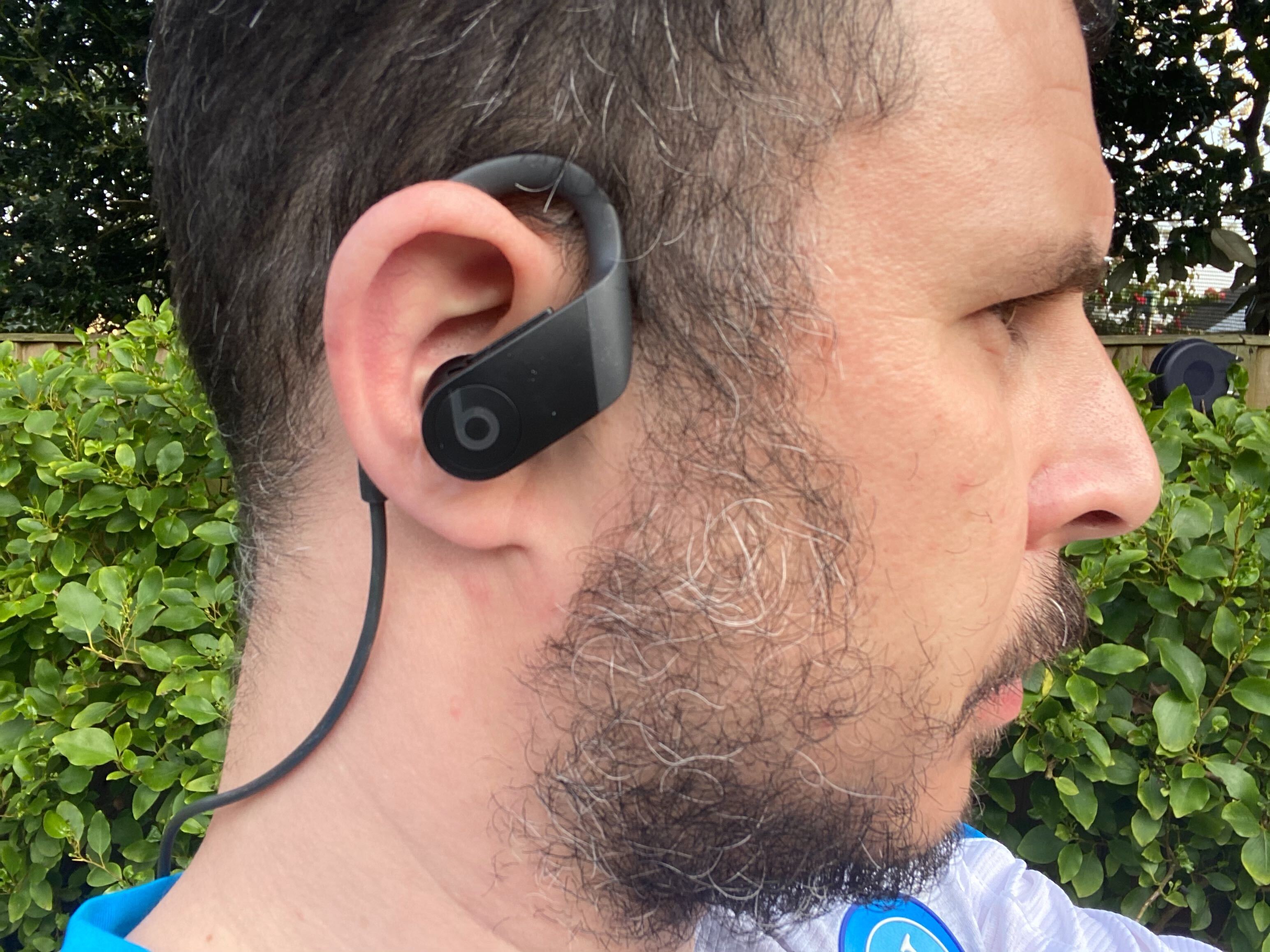 The (just) Powerbeats strike a happy medium. The hook and cable design make them the perfect everyday earphones for all manner of activities, whether it's a walk to the shops or a park run in any conditions. All-day wear is perhaps uncomfortable, but the price pay for the snug and stable fit. Apple's input is evident – the beautifully simple setup and overall user experience is a breeze. Make no mistake. The soundscape is mature, but you can still raise hell when required, and where previous Apple and Beats products fall down on price, at £130 the (just)Powerbeats are bordering on bargain territory. Stuff says… Beats go bargain without scrimping on specs and it sounds as good in practice as it looks on paper.
Tech specs
| | |
| --- | --- |
| Battery | 15 hours |
| Size | 56mm |
| Weight | 26.3g |
| Connectivity | Apple H1, Class 1 Bluetooth Siri voice controls |
| Microphones and other specs | Dual beam-forming microphones, motion-detecting accelerometer, speech-detecting accelerometer |
Stuff Says…
A Beats bargain without scrimping on specs that sounds as good in practice as it looks on paper
Good Stuff
Secure fit
Practical design
Sound quality
Bad Stuff
Adjoining cable
No charging case
No USB-C