Beats Solo3 Wireless review
A clever new wireless chipset means these long-lasting wireless cans can go the distance, too
I haven't had the best of luck with Beats headphones.
Apparently I was "a bit too old" to wear my red and white Beats Solos out in public, and none of the PowerBeats 2 Wireless ear tips would stay in my weirdly-shaped canals. I still reckon Beats gets a bad rap with reviewers, though.
Sure, they've got a bassy sound that won't please everyone. Yes, those looks really are ostentatious – to say the least. And yes, you can usually buy better sounding headphones for the money. Sound quality has been on the up for a while, though, and a tie-in with Apple is undoubtedly a good move.
That's where the Solo3 Wireless comes in.
The first Dr. Dre x Jonny Ive collaboration has clearly been built specifically for the new headphone socket-deprived iPhone 7, with colours exactly matching the new phone range, but Apple's R&D team has also helped out with the wireless tech underneath.
The new W1 chip should make wireless pairing a breeze, while giving battery life and range a healthy boost. Is that enough to push Beats to the forefront of portable music magnificence? Well, kind of, as long as you have an iPhone 7.
W1 to dance?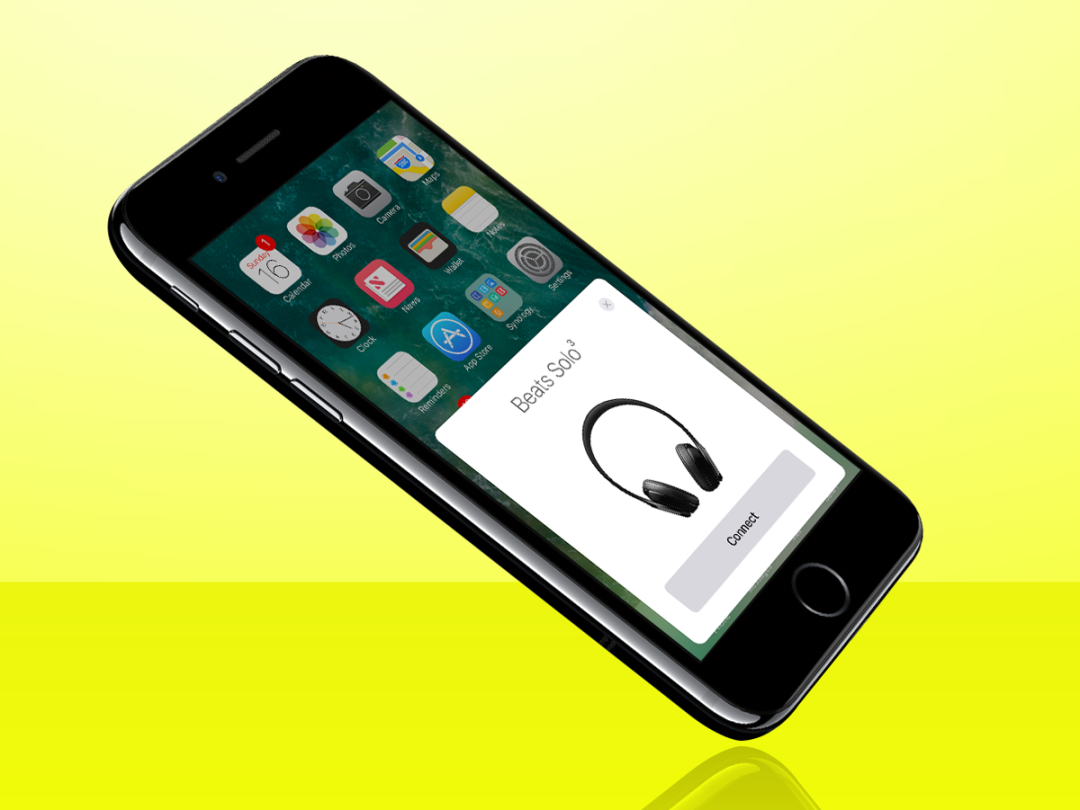 Apple made a big deal about the W1 chip, and understandably so – it needed something positive to distract distraught iPhone owners that were losing their headphone jacks. At the time, we were too busy laughing at the ridiculous AirPod in-ears, but now we've tried a pair of W1-enabled cans, we're happy (and somewhat surprised) that Apple's talk wasn't just hyperbole.
The W1 chipset is a real leap forward for wireless audio.
First of all: pairing. Turn on the Solo3 Wireless near an iPhone 7 and an on-screen prompt appears. Check the name and image match your headphones, hit "Connect" and you're good to go. No messing about in menus or holding down pairing buttons. Annoyingly, the Solo3 couldn't pair to a W1-enabled device and a Bluetooth device simultaneously, so I had to manually connect when moving to an iPad Pro.
Bluetooth performance is fairly standard – fine up to 15m away, but dropouts start if you go further. That's be fine for most people, but means I can't go from my bedroom to the lounge without some audio drop-out. If you're using an iPhone 7 or 7 Plus, though, wireless performance jumps up to ridiculous levels.
I could go practically anywhere in my three-storey office and still keep listening to music from the phone on my desk. Meeting rooms, the ground floor cafe, even the bathrooms — none of them stopped me listening to my music (even if wearing them to the toilet was certainly awkward).
The W1 chip makes a real difference to battery life, too. The Bluetooth-only Sennheiser Momentum 2.0 Wireless can keep pumping out music for 22 hours, but the Solo3 Wireless nearly doubles that. In the two weeks I've been reviewing them, I've not needed to recharge once.
Riding solo
Does the Solo3 wireless Look familiar? It should: these cans are almost exactly the same as the outgoing Solo2. Aside from the new colours, that is. The new glossy and matte black versions really stand out, but otherwise the two generations look very similar.
No major style changes means you know what you're getting – a comfortable, well-made set of cans. The well-cushioned ear cups and headband are soft to the touch, and the on-ear controls are all easy to access. Even the hinges are the same, folding up to quite a compact size so you can sling them in a bag – or the bundled carry case.
With the Beats "b" logo playing, pausing and skipping tracks, the circular rim changing the volume and a dedicated power button all within arm's reach, you can leave your phone in your pocket when you're on the go. The built-in mic is crystal clear when taking calls or shouting at Siri, too.
There's still a port for plugging in a cable, for any tech that doesn't support Bluetooth (pretty much just the Nintendo 3DS at this point) and for listening when you've run out of juice. Even if that ironically that discounts the iPhone 7.
MicroUSB is on hand for charging, which is a little odd seeing how the Pill+ and BeatsX use Lightning cables now, but at least you're guaranteed to have at least one kicking around whenever you need to refuel.
BEAT THE BEATS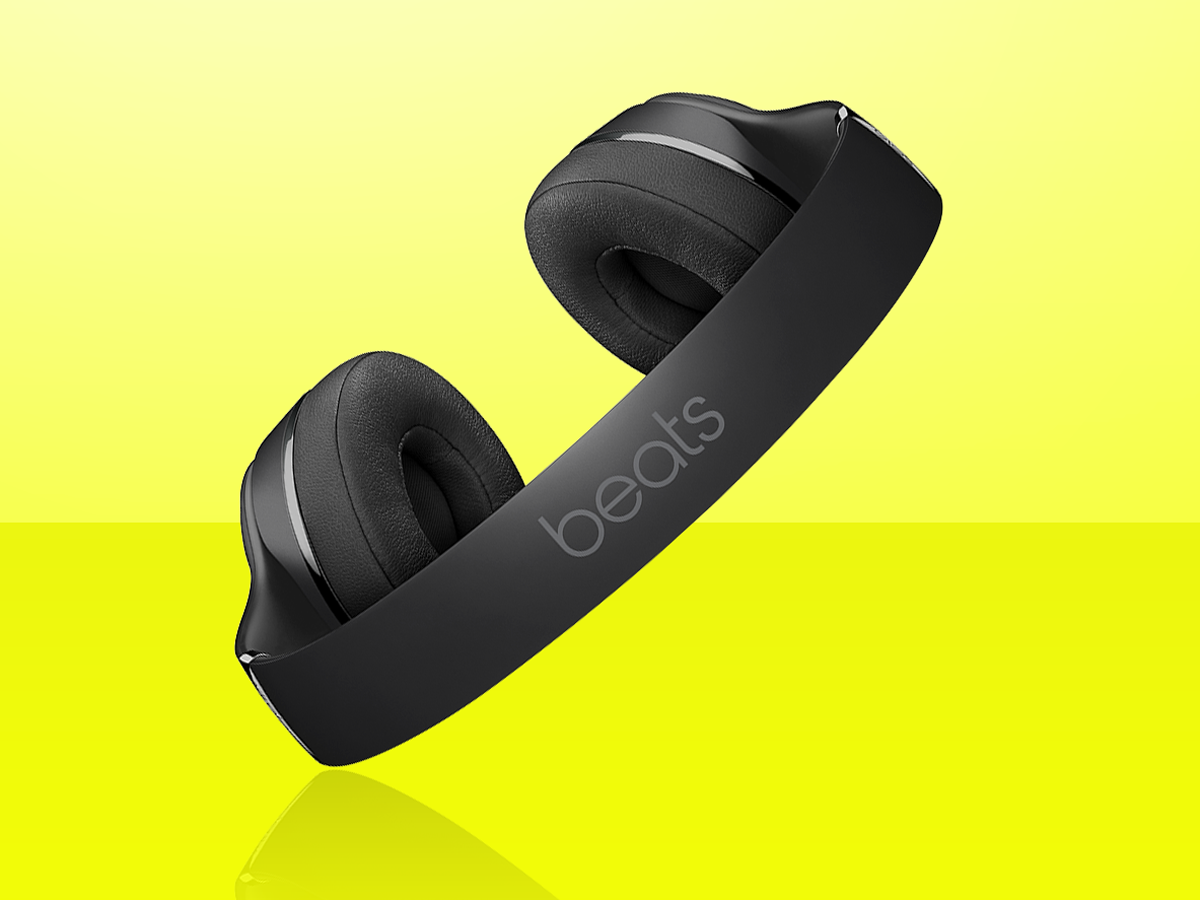 When it comes to sound quality, Beats means Bass. Always has, (probably) always will.
That's still true for the Solo3 Wireless; they put far more emphasis on the bottom-end than Sennheiser's Momentum 2.0 Wireless, giving Estelle's "American Boy" some real bass boom.
It's largely personal preference whether you're a fan of powerful bass, but at least it doesn't come at the cost of other frequencies here. Audio was always crisp, even at high volumes. However, they also leak a lot of noise too — if you turn the volume up, you're going to annoy anyone around you.
A slightly bigger problem? These £250 headphones don't have noise cancellation. For £30 more, you can get the brilliant Bose QC35, which actively shut out the outside world and also edge out the Beats for sound quality. Personally, I'd never buy another pair of portable headphones that don't have noise cancellation – I'd gotten so used to it on my Sennheisers that I really missed the feature on the Beats.
Beats Solo3 Wireless verdict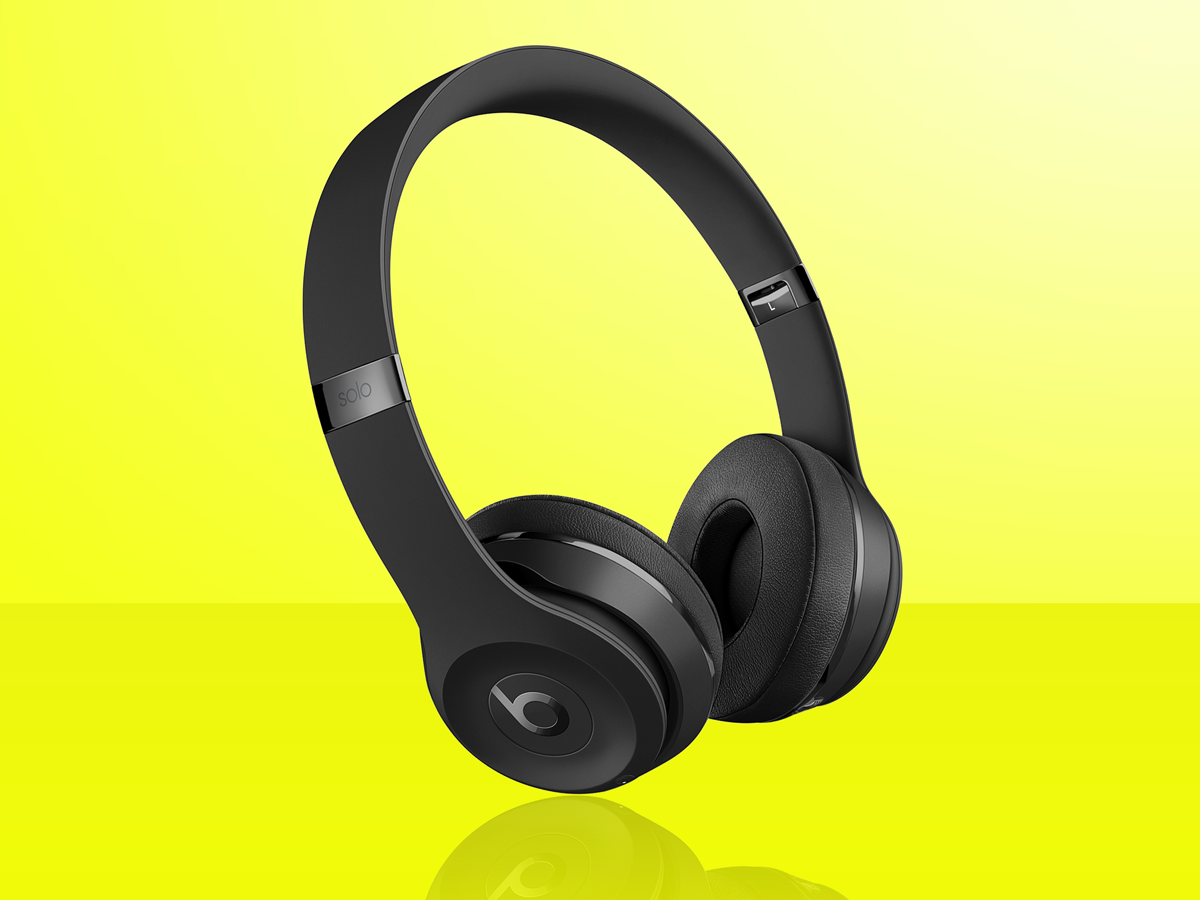 Beats has been quietly upping its game over the past few years, and the Solo3 Wireless is easily the best pair of cans it has ever put out.
Pairng with Apple's tech team has made them even more of a must-have if you're an iPhone 7 owner, or if you're likely to pick one up sometime soon – on the right hardware, wireless range is pretty much best in class. Battery life is top-notch too.
Just keep in mind that some familiar Beats idiosyncrasies stick around. Sound quality is great, but still bass-heavy, so a pair of Bose or Sennheiser on-ears might be a better buy if your musical tastes extend beyond pop or R&B.
At £250, you only need to spend £30 more and get a pair of noise-cancelling Bose QC35s, which might serve you better on commutes and plane rides. For everything else, though? These are a brilliant buy.
Tech specs
| | |
| --- | --- |
| Headphone Type | Wireless on-ear |
| Controls | volume, music, calls |
| Battery life | 40 hours |
| Dimensions | 19.8cm height, 215g weight |
Stuff Says…
The Beats Solo3 Wireless headphones offer phenomenal wireless range and battery life, but at this price, we'd have liked noise cancellation as well
Good Stuff
Incredible wireless range
40 hour battery life
Great design
Bad Stuff
No noise cancellation
Better-sounding headphones available at this price
Limited range of colours at launch