Blackmagic Pocket Cinema Camera 6K Pro review
Yet more affordable video voodoo from Blackmagic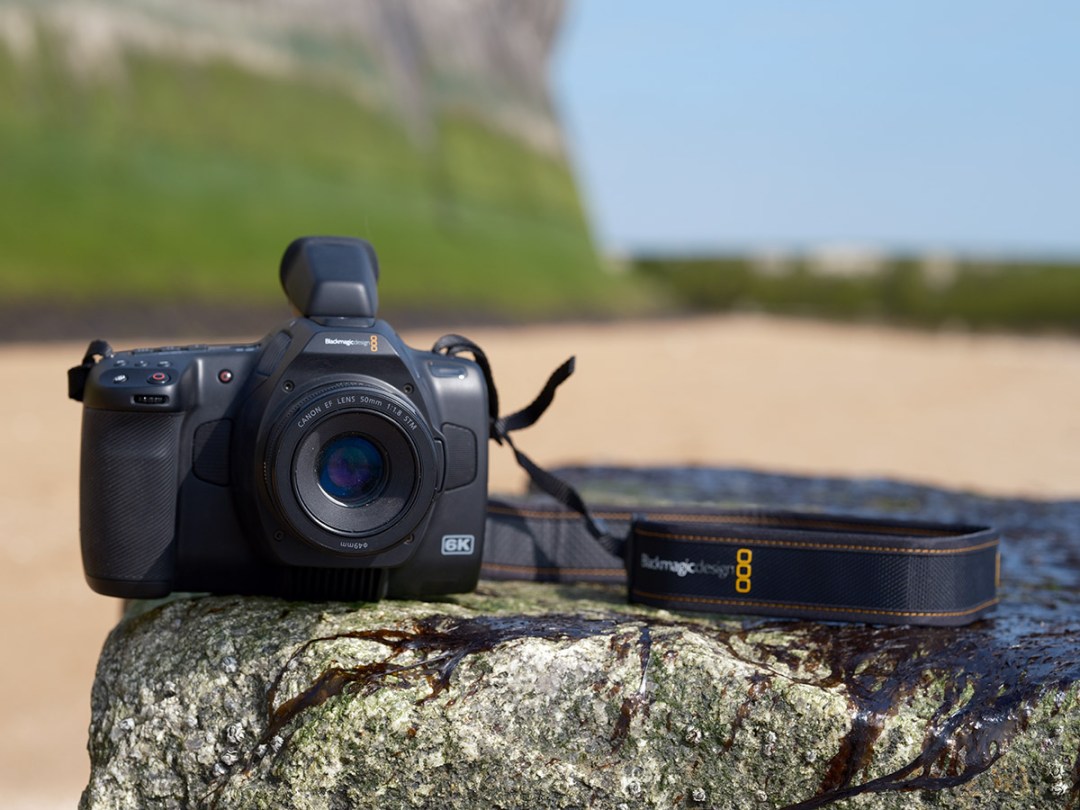 Aspiring filmmakers have no shortage of affordable, portable cameras to choose from, but Blackmagic has always offered something markedly different to the likes of Canon, Sony, Panasonic and Fujifilm.
The big-name brands' video-centric mirrorless and DSLR models are strongly influenced by their stills camera DNA, but Blackmagic's cameras are purely designed around the needs of filmmakers. This is the case with the company's latest Pocket Cinema Camera model, the 6K Pro, which nobody should buy for its stills performance, but which is one of the best – possibly the best – affordable enthusiast film cameras around.
Essentially a refined edition of 2019's Pocket Cinema Camera 6K, the 6K Pro builds on its predecessor's impressive offering with a raft refinements and additions. Let's take a look at what you get for your money.
Design and build: Plastic fantastic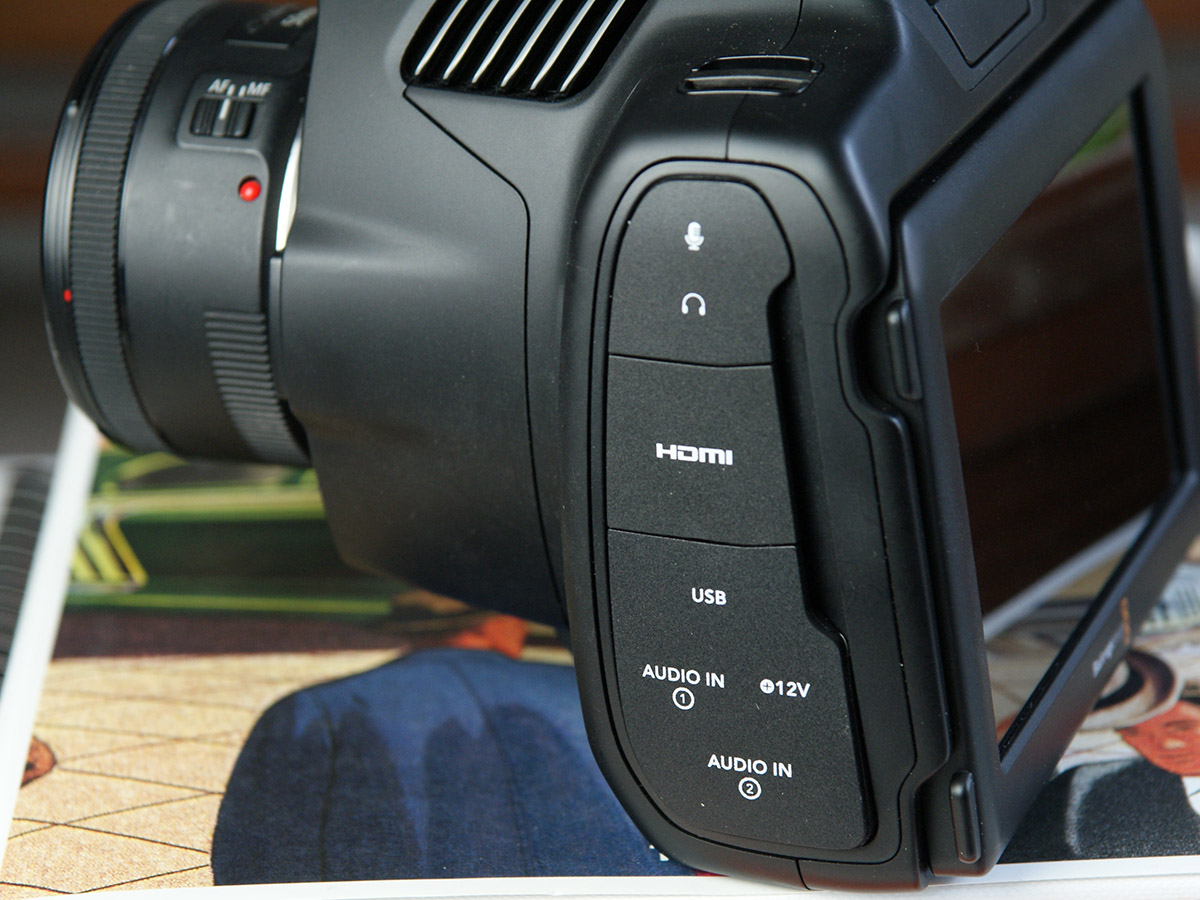 The Pocket Cinema Camera 6K Pro is even chunkier than its two Pocket Cinema Camera brethren, making it the third model in the three-strong Pocket Cinema Camera series to be far too large to fit in anyone's pocket – save anyone wearing parachute pants or clown trews. "Pocket-sized", evidently, is a relative term!
That said, it hits a sweet spot wherein it's both portable (just 1.25kg without a lens) and large enough to get a nice handheld grip on. Some cameras are so tiny as to be tricky to hold steady, but there's a welcome bit of heft here, plus a large textured, rubbery grip for the user's right hand to wrap around. A standard neck strap, should you need it, comes in the box.
The camera body is mainly constructed from tough polycarbonate plastic and carbon fibre, which goes some way towards explaining the low weight. It does feel like it could withstand plenty of rough treatment, but Blackmagic make no specific claims about weatherproofing – so you'd be well advised to keep it out of the rain.
Physical controls are plentiful without being confusing, with most of the chief functions covered by their own button. Interestingly, there are no physical dials on the camera at all, with much of the adjustment done using the 5in touchscreen. It's responsive and intuitive to use, with large on-screen controls that rarely require more than a light tap to register your fingertip.
The main physical difference between this and the 6K model is that this screen now tilts, which aids shot composition when the camera is in awkward positions, such as above or below the user's natural eyeline. It won't flip to face forward, or sideways – but it's definitely an improvement on a purely rear-facing display. It's also significantly brighter than the screens on previous Blackmagic PCCs, which is a huge plus for shooting outdoors on brighter days. We used it outdoors during both overcast and beautifully sunny periods, and glare never became a problem.
Other improvements? The inclusion of a second tripod thread mount on the bottom of the camera (which, with the single point on top, makes a total of three accessory mounting points) and the ability to fit two new add-ons: an OLED viewfinder (available for around £500) and a battery grip (£140ish), the latter of which lets you load three batteries at a time.
Features and performance: More power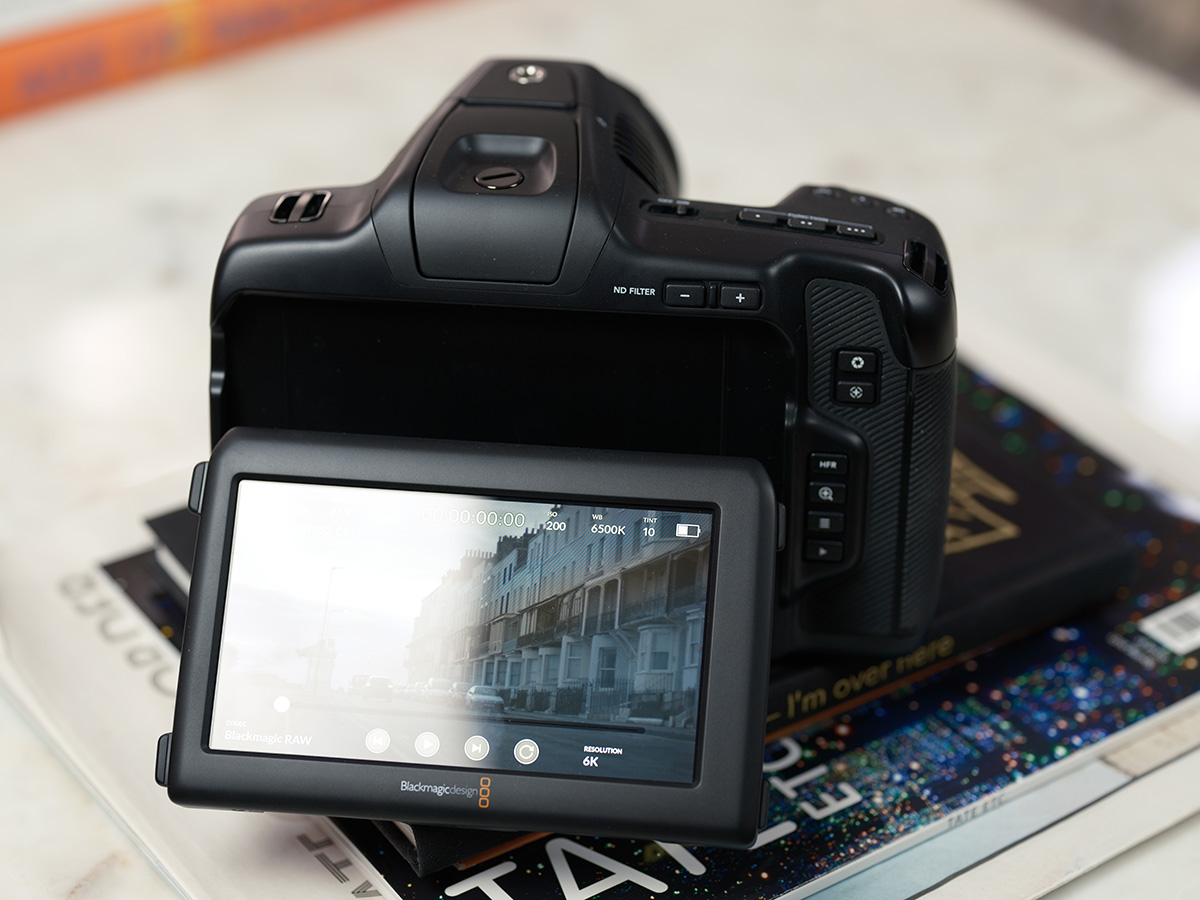 On the performance side of things, the PCC 6K Pro includes more notable new touches. It's powered by Sony NP-F570 batteries rather than the lower capacity Canon LP-E6 batteries used by the PCC 6K and PCC 4K. The NP-F570 is longer lasting, giving you around an hour of full-resolution recording per charge as opposed to the 45 minutes the PCC 4K got with its battery – and that's taking into account the PCC 6K Pro's significantly brighter screen, too.
Another useful new addition are the three built-in ND filters (2-, 4- and 6-stop), easily cyclable via a pair of buttons on the back. ND filters make shooting in bright sunlight with your preferred frame rate and ISO possible, and having them included in the camera itself will potentially save a lot of time and effort. Elsewhere the features are much the same as on the PCC 6K.
The Canon EF lens mount remains a good choice, giving you access to a huge range of glass, and it supports autofocus lenses – albeit without the kind of accurate, fast AF setup you'd get with a mirrorless camera. Likewise, there's no built-in image stabilisation here, which is perhaps indicative of Blackmagic's "assume the buyer is a filmmaker already" approach. Want stabilisation? You'll need a gimbal for that – so be aware that you're not getting some of the refinements you'd expect on a Sony, Panasonic, Canon or Fujifilm mirrorless camera.
Connectivity is very impressive, though: not only is there a full-size HDMI output for monitoring (it supports a 1080p/60fps output), but two mini-XLR mic inputs (that's one more than the PCC 6K and 4K models), a standard 3.5mm mic input and a USB Type-C port that can be used for external drive recording. The 12v charging input, meanwhile, can support external power if you're planning on a long shoot.
Image quality: Primed for professionals
With the exact same sensor as the PCC 6K, the 6K Pro doesn't represent a huge leap forward in pure image quality. Or even a tiny leap forward – with the same selection of codecs, resolutions, frame rates, the same 13 stops of dynamic range and (after firmware updates have been applied) the same colour science, it's precisely the same.
That's not a big problem: the 6K already did a great job, and here we get the same but with all the performance, features and design improvements detailed above. You can record video using Blackmagic RAW or ProRes codecs, with a wide variety of different settings to choose from. At its highest quality setting, 12-bit RAW is utterly fantastic, offering you loads of scope in post-production. It takes up a huge amount of storage space, of course, which is why there's the ability to use lower quality settings or switch to lossless ProRes – none of which will deliver anything less than professional-level video, we hasten to add.
Our sample video was shot in Blackmagic RAW at 6K resolution, edited in Blackmagic's DaVinci Resolve software and output at 4K.
Blackmagic Pocket Cinema Camera 6K Pro verdict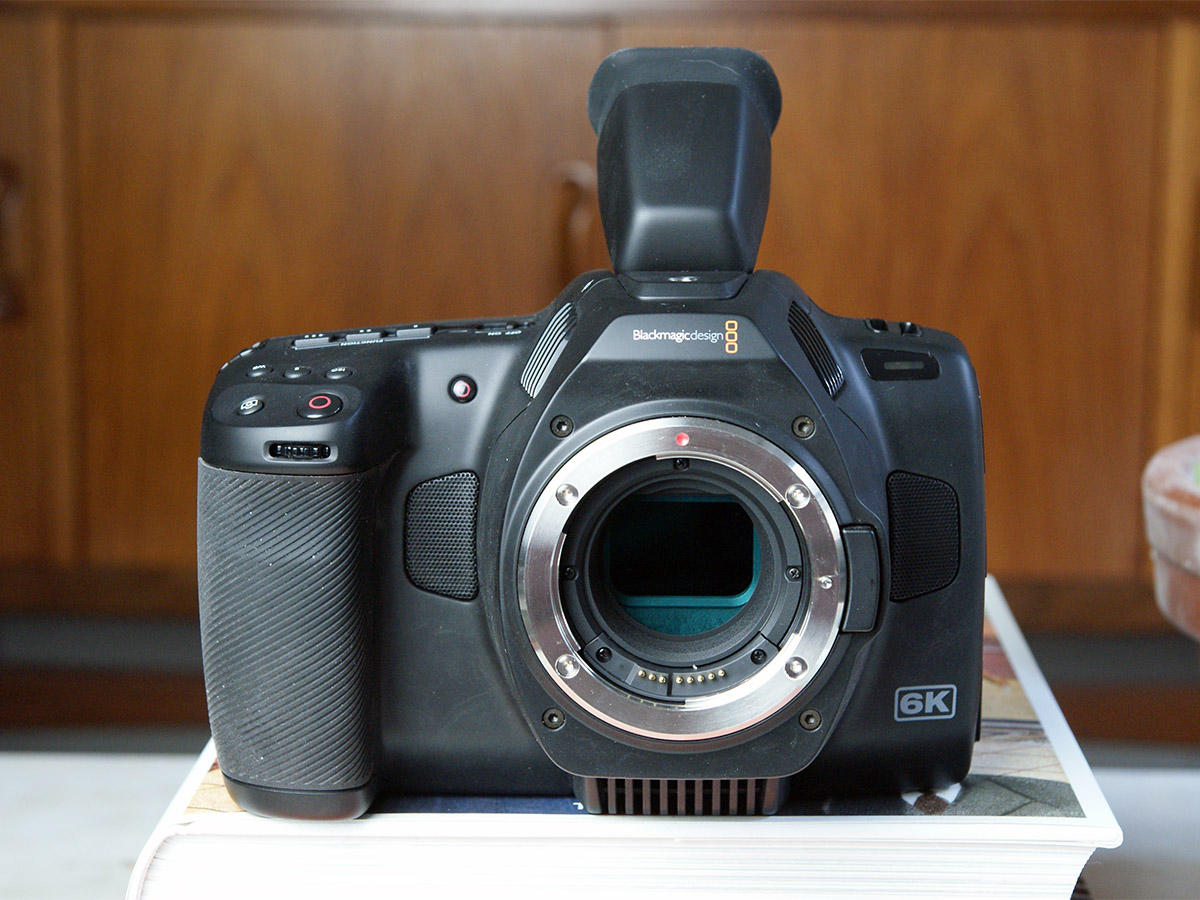 Despite its fairly low price, the Pocket Cinema Camera 6K Pro isn't really a camera for newbies, and it certainly isn't designed for those who want to shoot photographs as well as video. This is aimed at video enthusiasts and professionals who know their chops and are looking for a compact and affordable workhorse capable of capturing broadcast-quality footage with a minimum of fuss.
That said, it would make a great first cinema camera for an aspiring filmmaker, given its accessible design and superb footage. For those who already own a Pocket Cinema Camera 6K, the lack of improvement to image quality means it's probably not worth the upgrade, but the new features and refinements are valuable in themselves.
Stuff Says…
Not for the faint-hearted video dabbler, but seasoned cinematographers will be smitten
Good Stuff
Superb recording quality and versatility
Solid, compact and lightweight build
Improvement to battery life
Bad Stuff
No in-body image stabilisation
No AF tracking