Blaze Entertainment Evercade review
This cute handheld wants to be a fresh take on old-school gaming. Is it a proper charmer, or should this kind of thing have stayed in the past?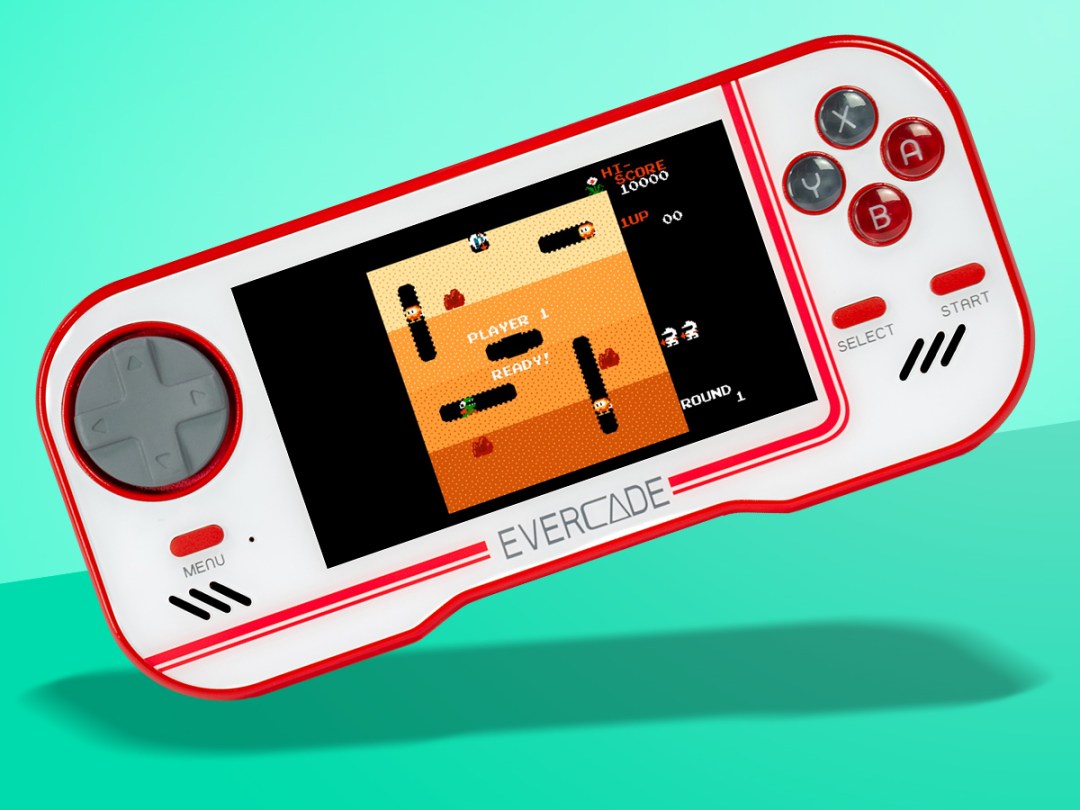 Releasing a brand-new handheld console in 2020 is a bold move. But rather than attack Nintendo on its home turf, the Evercade mines gaming's history – in more ways than one. This console not only plays retro games, but does so in the most retro way possible: through collectable physical cartridges.
That might seem gimmicky, but there's something to be said for having a small selection of hand-picked games on a cart rather than a billion ROMs on an SD card. It avoids paralysis of choice – and the makers have done things properly, licensing every game.
But does this all add up to old-school cool or is it just old-hat?
Let's get physical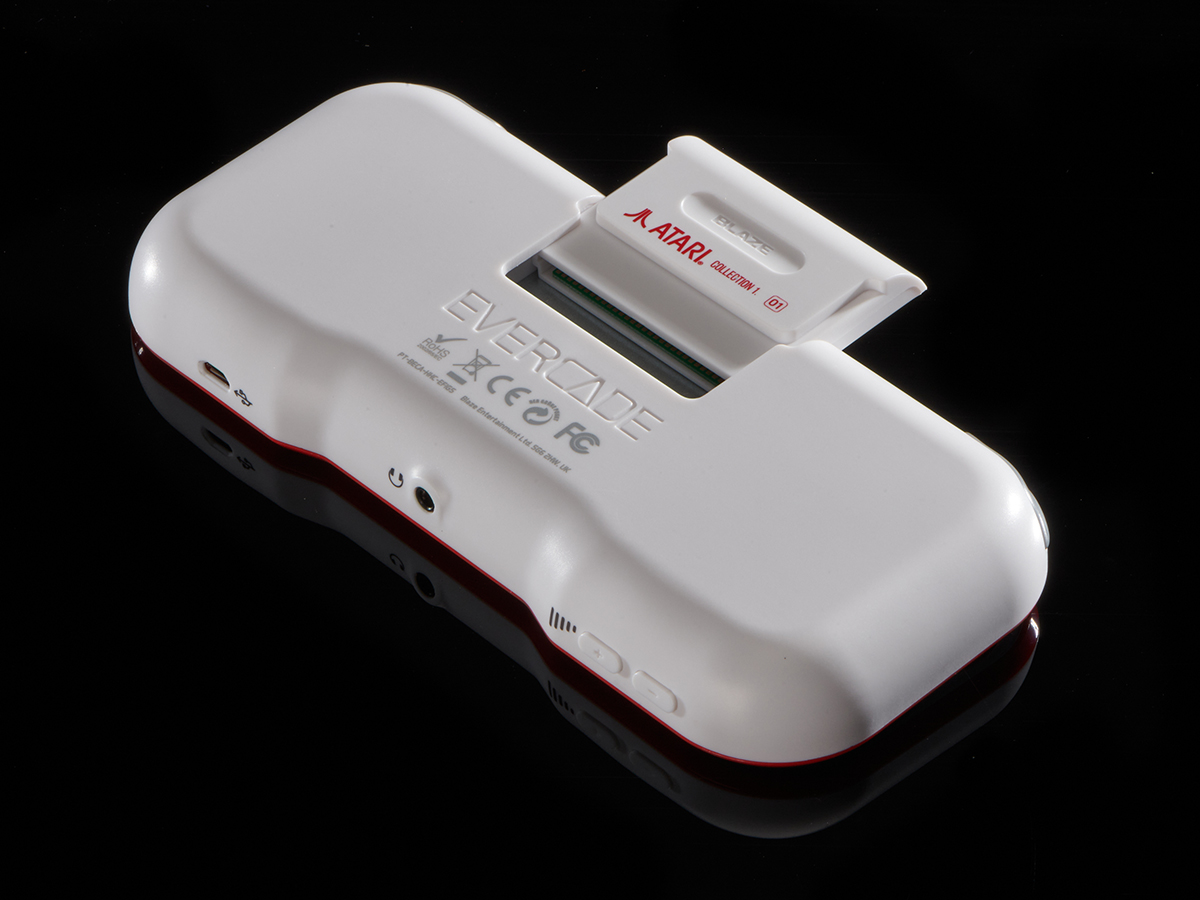 Owner of a lonely cart: The Evercade has no on-board storage. Games come on actual cartridges that you slot into the console – amusingly alien in an era of mobile and streaming. Each cart comes in a clamshell case, with a colour instruction manual outlining every game's history and controls. Nice.
Wider fools fall in love: A widescreen display on a handheld that mostly plays old games with 4:3 aspect ratios seems odd; but Lynx games require 16:9 and so we can forgive black bars elsewhere (or you can stretch 4:3 games to 16:9, if you're a monster). Not so easily forgivable are poor viewing angles and lowish resolution.

Good times, pad times: The chunky D-pad works well, while the buttons and shoulder triggers are very nice indeed. In fact, the Evercade as a whole feels good in the hand. It's heavy enough to feel substantial, but comfy for epic sessions – though some of these old titles are so brutal you might not last that long.
Have I told emulately? The Evercade hasn't magically managed to stash the guts of several consoles inside its compact form – everything you play runs on emulation. Luckily, said emulation is good. There's no perceptible lag, framerates are solid, and graphics and audio are authentically rendered.

Play hello, save goodbye: You can have too much devotion to the old ways, and so it's good to see that progress is not nuked when you flick the off switch… at least if you use save states. In any game, you can indefinitely pause your dot-munching, world-saving or platform-leaping antics to rest your thumbs.
Game on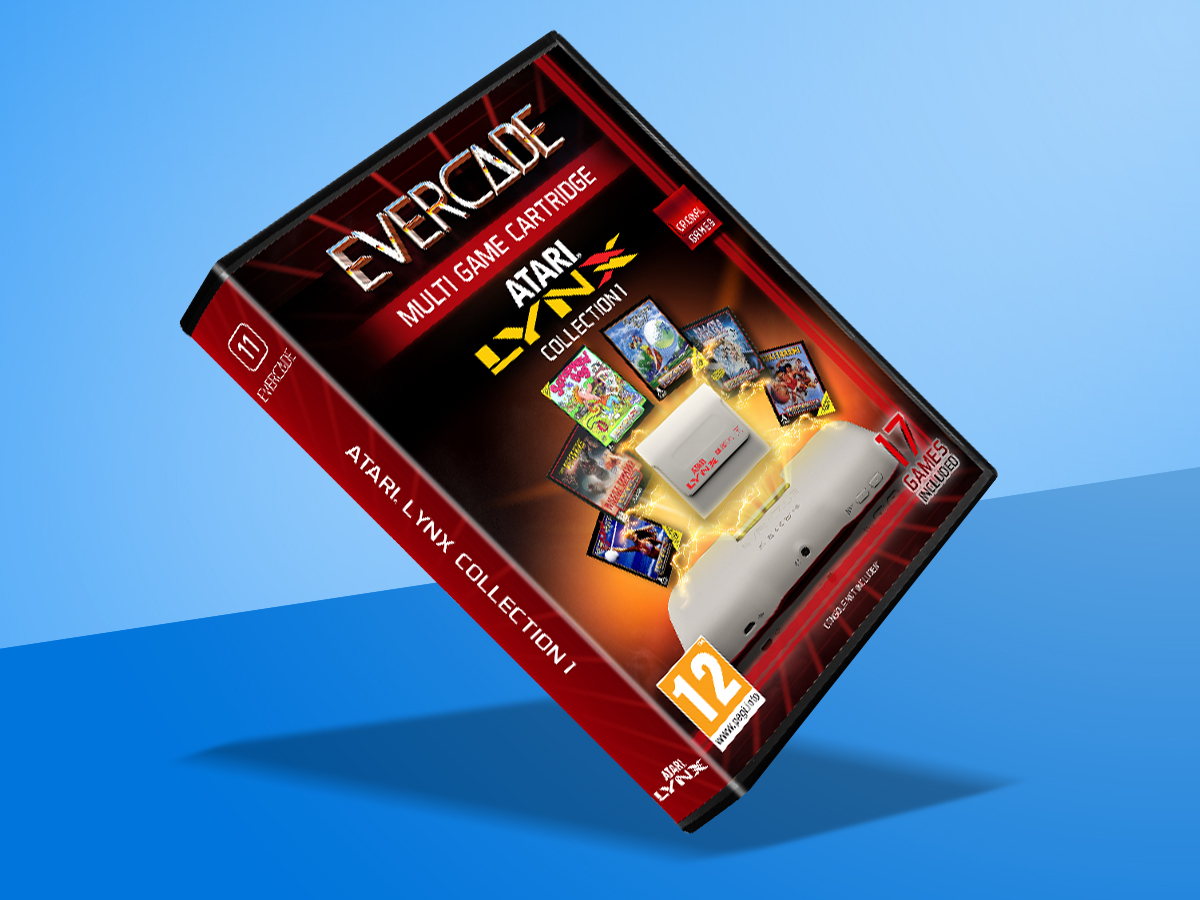 14 carts were available at the time of writing, which amounts to well north of 100 games. The full selection is outlined on the Evercade website, but which should you try first?
Mega Cat Studios Collection 1: The big surprise – and arguably the strongest selection – is this set of modern titles for vintage systems. Each title sells for a small fortune in its original form, so ten of them for £15 is a bargain. Tanzer, Old Towers and Super Painter are extra-great.
Atari Lynx Collection 2: Both of the Lynx collections are quality fare, but this second set sneaks it with After Burner wannabe Blue Lightning, seminal puzzler Chips Challenge and multi-part gnarly and rad sports sim California Games.
Namco Collection 1: We'd be happier with arcade ports, but the NES versions of Pac-Man, Dig Dug and Xevious here play well enough. Plus you get a further eight titles, including the high-octane SNES racer Battle Cars.
Piko Interactive Collection 1: There are 20 new/old titles in this set from Piko, picking up the pieces of incomplete games and finishing them. Highlights include action platformer Switchblade and the speedy Top Racer.
Atari Collection 1: You'd expect the Atari VCS hits (Adventure) and detritus (Crystal Castles) found on this cart, but it also includes cool Atari 7800 curios like Food Fight and oddball sport/Karateka mash-up Ninja Golf.
Verdict: Blaze Entertainment Evercade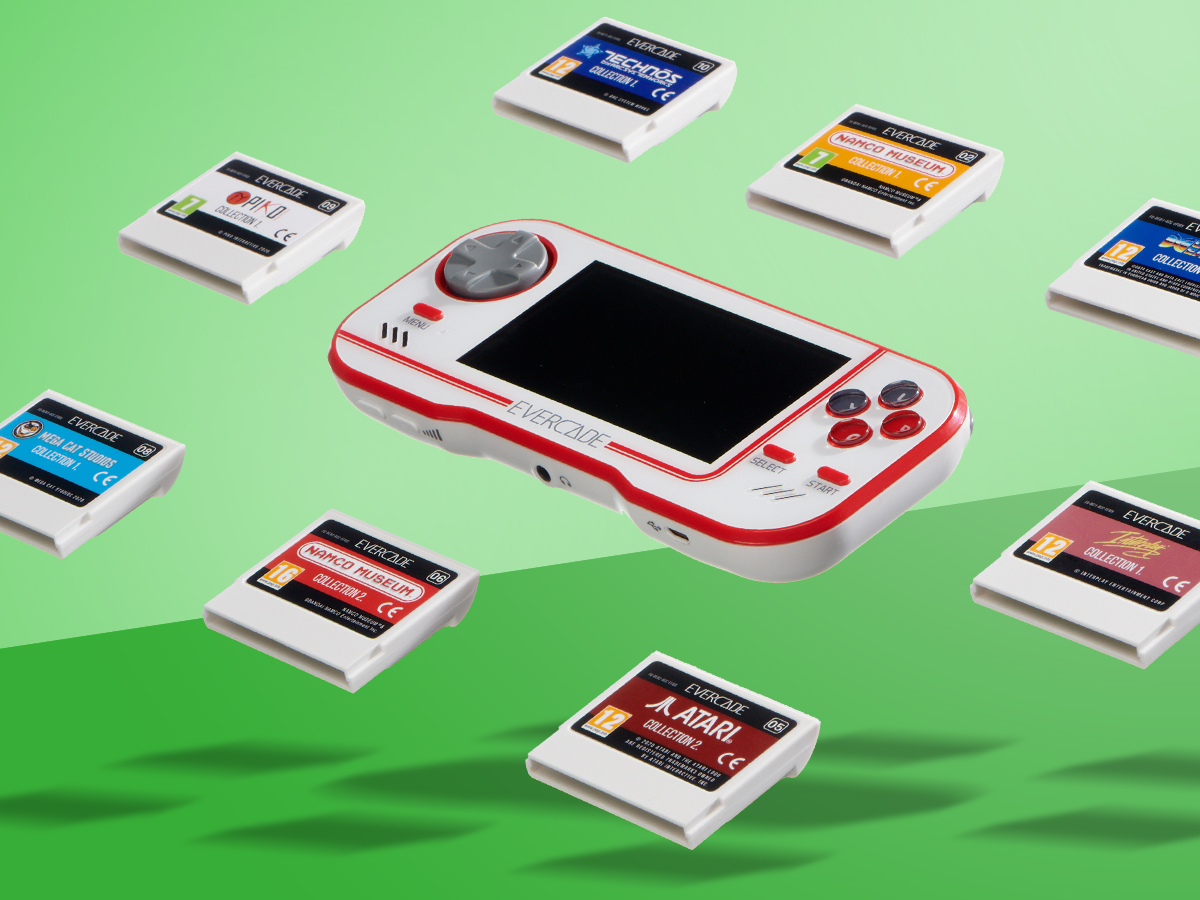 It true that the Evercade has rough edges. The screen is merely OK, and better decisions could have been made regarding game formats. Beyond nostalgia, no-one wants a Technos or Data East cart packed with dreadful NES ports of classic brawlers rather than arcade originals.
But there's also no denying this feels like an idea realised by people who genuinely care about gaming's history. Moreover, the Evercade didn't stall with its initial ten carts – a Codemasters one (including Sensible Soccer) is out soon, along with a Worms collection and the 14-game Indie Heroes. Arcade originals are reportedly on the way soon too.
You might counter that you could bung emulators on your Android phone, or grab a dodgy Chinese handheld and fill it full of ROMs. But the Evercade is all about the experience. The screen could be better but everything else is top-notch – at least if you tread carefully regarding which carts you buy. Given the wallet-friendly price, old-school feel and sense of focus, this oddball handheld is an investment worth making.
Tech specs
| | |
| --- | --- |
| Screen | 4.3in 480×272 |
| Processor | 1.2GHz quad-core |
| RAM | 256MB |
| Connectivity | miniHDMI out (720p) |
| Battery life | Up to 5hrs |
| Dimensions | 182x85x23mm, 216g |
Stuff Says…
Scratches the retro gaming itch in all sorts of good ways – and for a price that won't blast your budget
Good Stuff
Collectable carts
Responsive controls
Solid game selection
Save states
Affordable
Bad Stuff
So-so display
No arcade ports (yet)