B&W P7 Wireless review
A beloved pair of high-end cans gets its cables clipped – but retains its stunning performance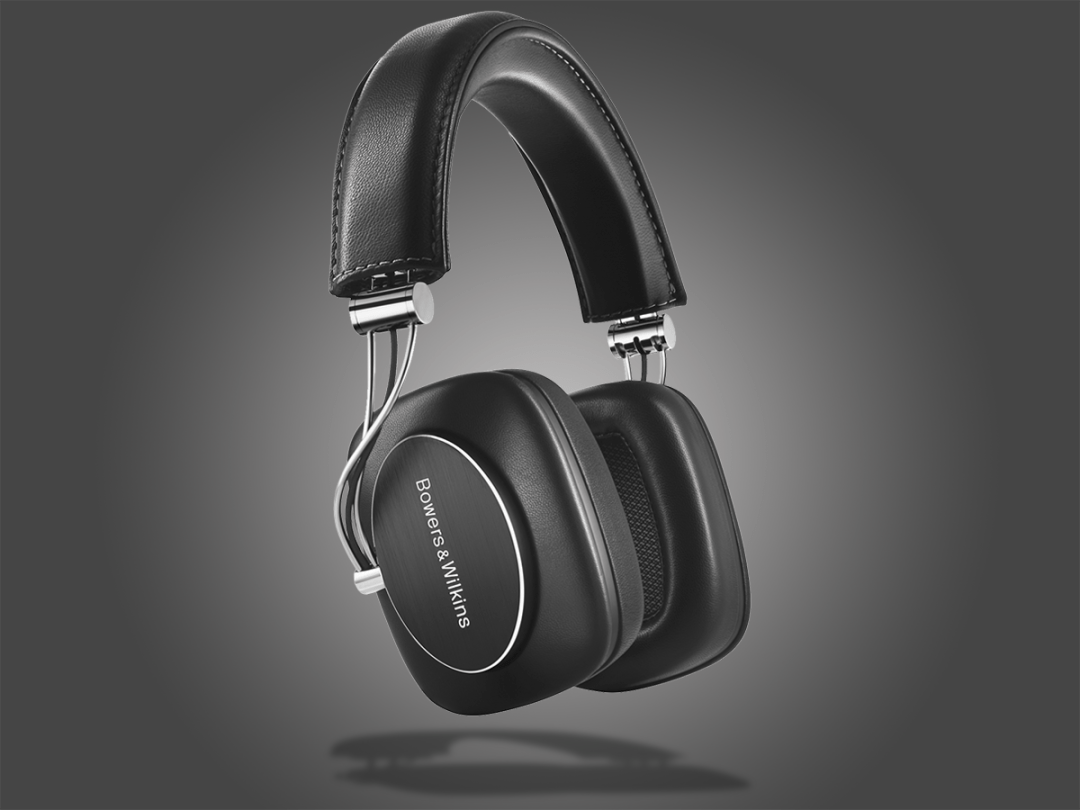 Do these headphones look familiar? If so, you're not hallucinating – these are virtually the same as the P7s that Bowers & Wilkins launched back in 2013, with one key difference.
No cables.
Yes, for the second time in its (relatively short, it has to be said) headphone-making history, B&W has built a pair of Bluetooth cans. Last year, it was the mid-range P5s that received the cable-free treatment, and now it's been given to the company's top-of-the-range headphones, the P7s.
Leather and lengthy battery life
These Bluetooth variants have all the best outward qualities of their wired siblings: the leather-finished earpads and band are so comfortable they can be worn all day, and the whole setup can be folded down for easy portability.
Inside, there's the same 17-hour rechargeable battery life as the wireless B&W P5s; start the day with a full tank and, unless you're compelled to listen to music for literally every waking minute, you won't run out of juice.
Bluetooth and buttons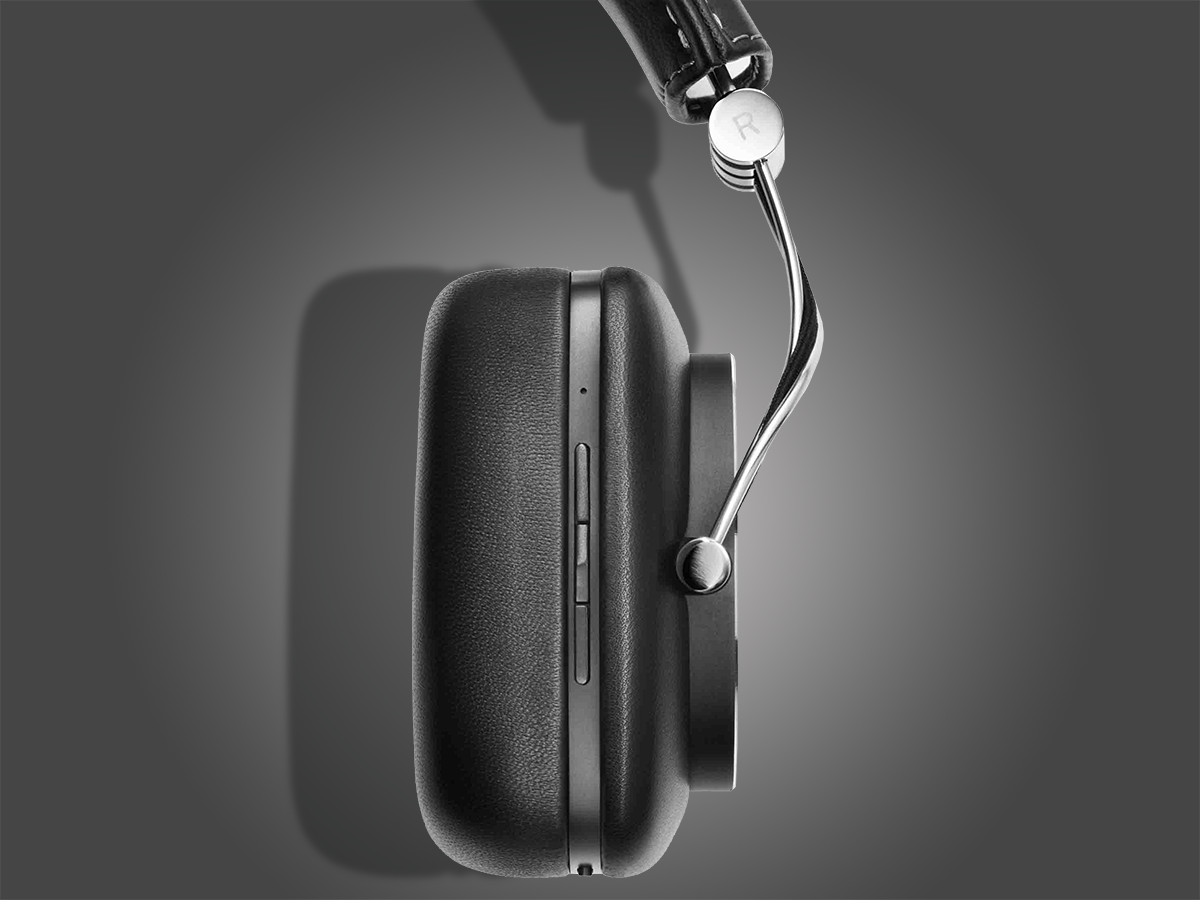 The P7's aptX Bluetooth connectivity is controlled via the power button: slide it across to turn on and off, and push it inwards to make the headphones discoverable to new devices. Once paired with a device these cans don't need to be made discoverable again to connect, which makes life easier.
The headphones provide helpful audio feedback, playing a different sound when they're being turned on, made discoverable, or turned off, in case you're connecting the P7s while still wearing them.
Controls for volume and playback are located on the right ear pad, and clearly distinguished from each other by the raised design of the middle button, which toggles playback.
The middle button is able to play and pause any media from Apple Music, Netflix and Amazon Prime Video when used with laptops, smartphones or tablets, and can be used to trigger voice-controlled personal assistants like Apple's Siri. It might not sound earth-shattering, but it's a neat quality-of-life feature that you'll almost certainly find handy.
Superb sonics
Time to get down to brass tacks: how does the P7 Wireless perform?
Listening to The Pixies' Where Is My Mind, we find the headphones perfectly capable of balancing the contrast between the quiet background echoes and the distortion of the guitar, the high-pitched wailing kept under control without overcooking the treble.
The midrange is clear, with Black Francis' vocals given space to linger in the air before plunging into the lower octaves. They do so without any noticeable peaks and dips that would diminish the track's eerie vibe.
Switching to something more on the pop side of things – Pitbull and Ke$ha's collaboration Timber – the P7s render it upbeat and fun, with both artists' vocals packed with emotion. The cans convey Pitbull's deep growl while also revealing a harsh edge to his vocals, making you believe that he could be singing this having just exited tha club. Which, believe us, is a good thing.
Top class headphones should be able to point your attention towards fresh details in even the most familiar tunes. And sure enough, the P7s unearth undiscovered facets in tracks we know backwards.
The P7s keep dynamics under control too. They're able to smoothly build from the harmonica at the start of Timber to the crescendo of the loud club. These headphones don't struggle to recreate the atmosphere of a wide range of music.
The deep bass beats are generous – maybe a little overly generous – yet the headphones keep sonics taut and tuneful while sustaining plenty of attack. At the other end of the spectrum, high notes are richly textured without edging into harshness and, on the whole, the P7s deliver a comfortably full-bodied sound.
If you want, you can opt to connect the P7s to your source via a supplied cable (old school, we know – but you might be using a non-Bluetooth source). This actually results in improved transparency and detail – in exchange for the wireless wonders of Bluetooth connectivity, naturally.
B&W P7 Wireless verdict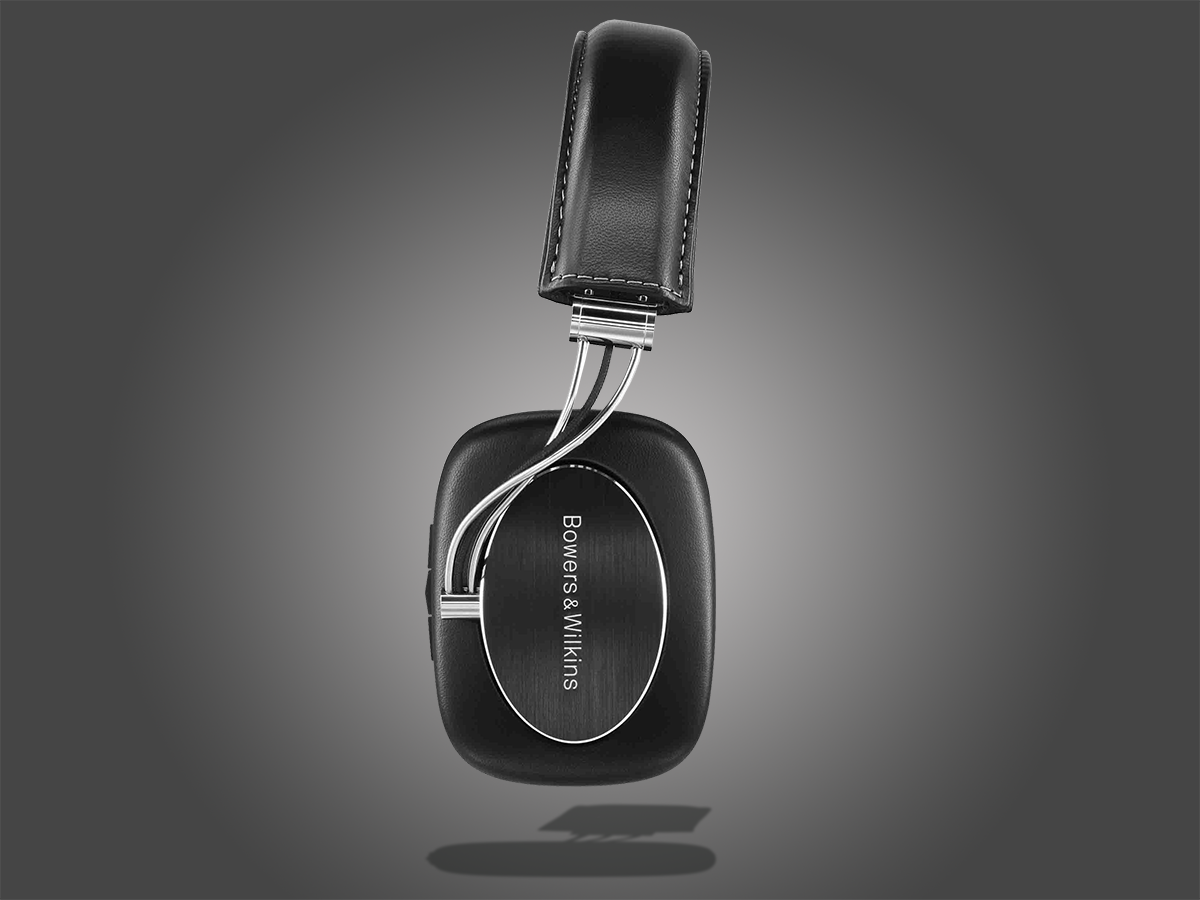 B&W has never made a disappointing pair of headphones yet, and the P7 Wireless aren't going to buck the trend. In fact they're absolutely excellent P7, setting a lofty standard that rivals in this price range will struggle to emulate.
B&W has built a pair of Bluetooth headphones that impress with their stunning sound quality, elegant looks, premium comfort and slick, user-friendly Bluetooth controls. There's really no downside to these cans at all – unless, of course, you're operating on a tight budget. If you can afford them, they belong on your shopping list.
Tested for Stuff by the team at What Hi-Fi?
Stuff Says…
B&W's second set of wireless headphones hits the same high marks we've come to expect of the company
Good Stuff
Stylish, comfortable design
Superb audio performance
Easy to use and live with
Bad Stuff
Nothing worth noting