Cabasse Pearl Keshi review: all 'bout that bass
A spherical spin on 2.1 streaming speakers
What's French and spherical and often sounds great? A Cabasse loudspeaker, that's what.
With the Pearl Keshi, Cabasse has stuck to its industrial design vocabulary (although in miniature) and managed to squeeze in a whole stack of functionality at the same time – this is an entire, self-contained system.
At no point has it decided to miniaturise the asking price, though – so what exactly does this big money buy?
Cabasse Pearl Keshi Design and build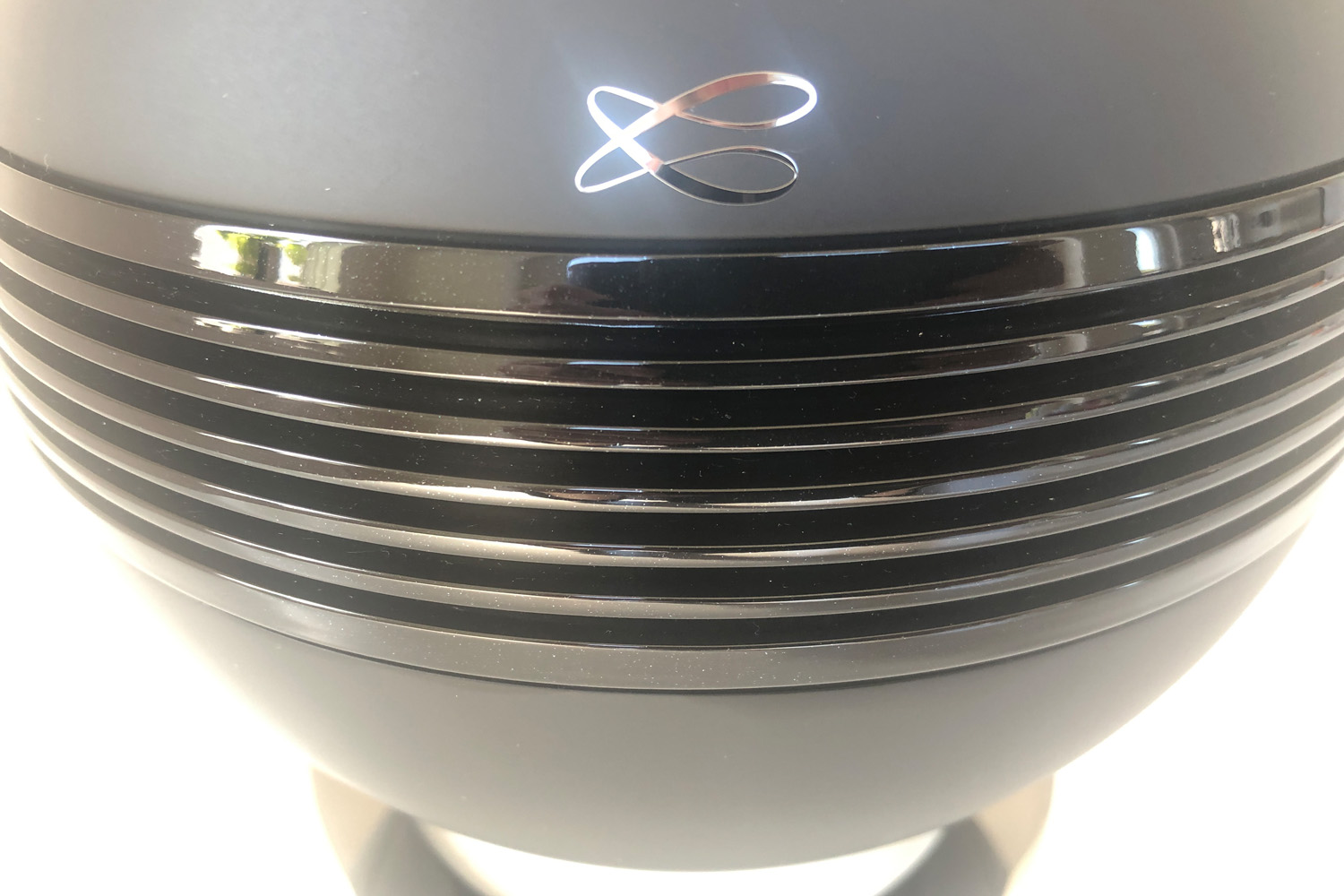 There's something undeniably Star Wars-y about the way the Pearl Keshi subwoofer looks – it's a little bit Death Star, a little bit Kylo Ren… If it's small, perfectly formed and assertively designed you're after, this Cabasse system is for you.
The subwoofer (which is also home to over 1000 watts of power, an extremely hi-res digital-to-analogue converter, some inputs for external sources and connections to its partnering satellite speakers) is a tidy 24x22x27cm on its chrome hoop of a stand, and weighs in at just 6kg.
The speakers, meanwhile, are 10x8x8cm little spheres and weigh a trifling 550g each. Each has a little integrated stand similar to the one the subwoofer stands on, and here they click through eight different orientations to make sure they always face your listening position no matter where you decide to position them. They're just as easy to attach to the wall as to stand on a shelf. Bear in mind their 3m cable is hard-wired, though, so if you're keeping them close to the subwoofer you'll have quite a lot of cable to conceal.
The Pearl Keshi is available in matte black or matte white, and between the flawlessly applied paintwork and shiny accents, it looks the part. Build quality is good too, although the shiny 'Cabasse' logo on the subwoofer looks and feels like a bit of an afterthought.
Cabasse Pearl Keshi Features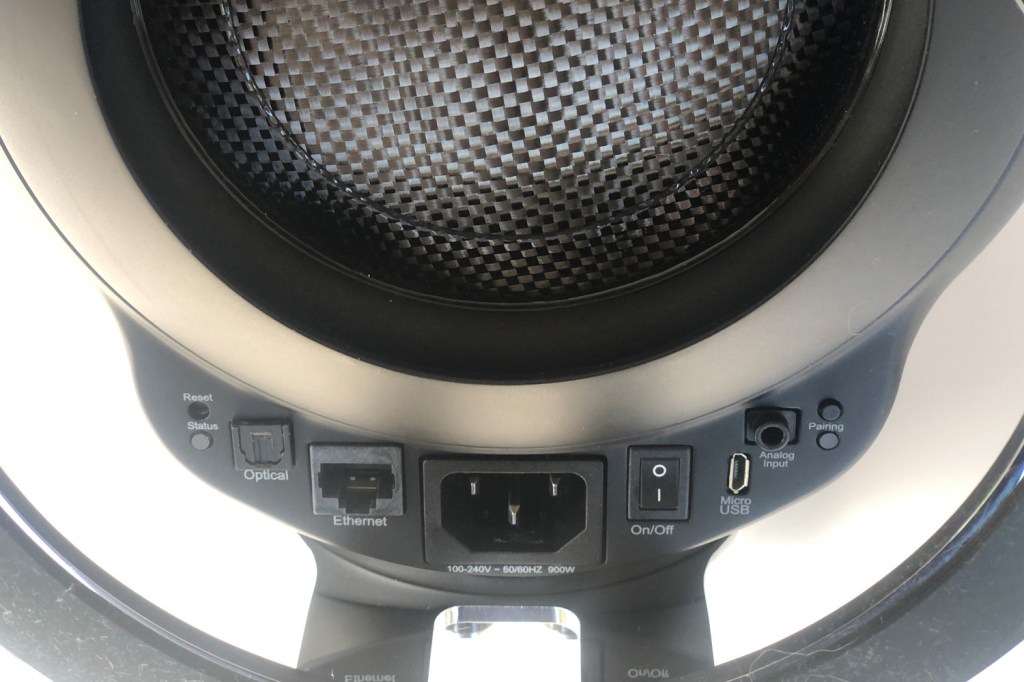 As has long been the Cabasse way, the satellite speakers here are a coaxial design – that's to say the tweeter sits in the centre of the midrange driver. This configuration should allow better time-alignment of sound as well as improve the chances of effective stereo focus – and it certainly allows Cabasse to construct the spherical cabinet of which it's so enamoured.
The subwoofer, though, is where most of the action is. It cranks out 1050 watts of Class D power – each speaker receives 300 watts, and the balance is used to power the subwoofer's 17cm driver.
It can deal with digital audio files of all major types, up to a sky-high 32bit/768kHz and DSD128 standard. It has inputs for external equipment (3.5mm analogue, digital optical, Ethernet and microUSB – but not HDMI, frustratingly). It's wi-fi, Bluetooth and Apple AirPlay-enabled, and can stream from any content stored on a local network via UPnP. So yes, it's a subwoofer – but that's far from the extent of its talents.
Cabasse Pearl Keshi Interface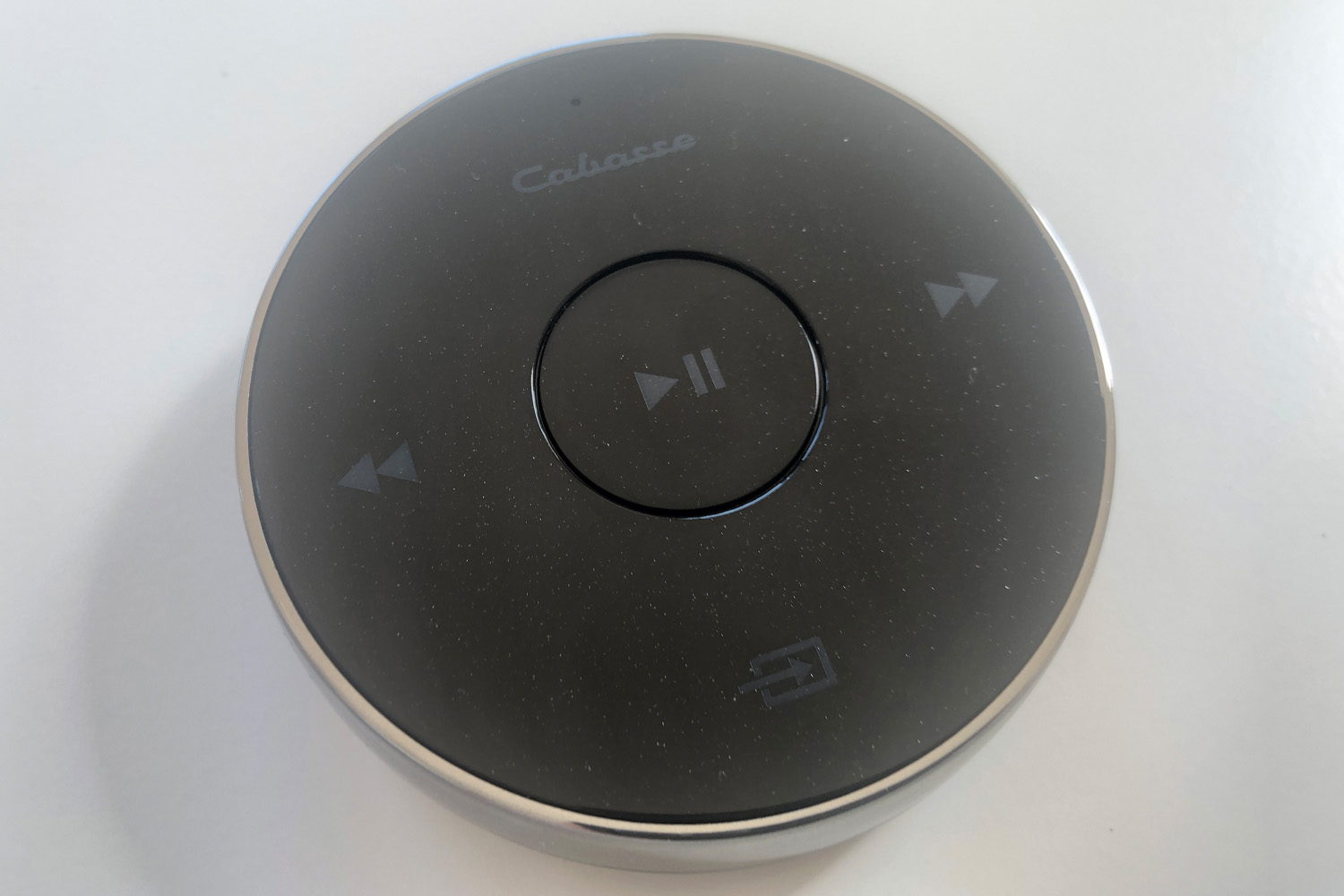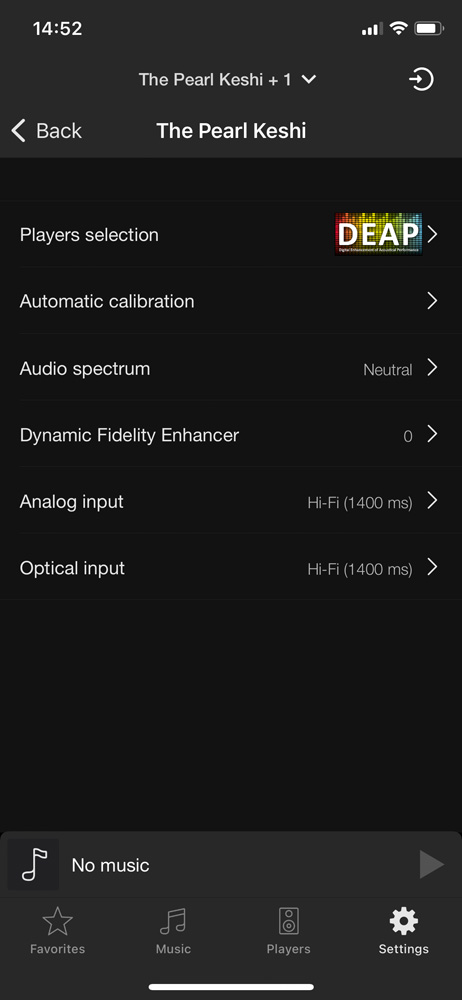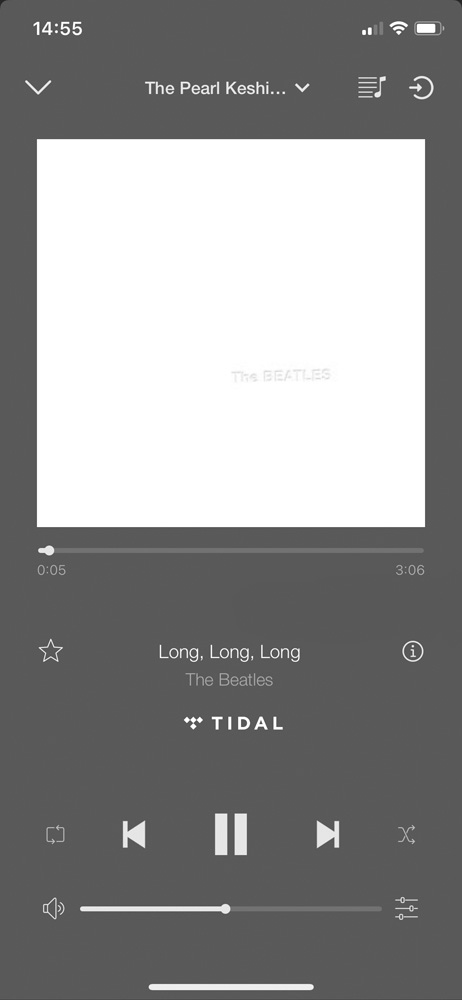 Cabasse deserves congratulations for its 'Streamcontrol' app. Quite often, companies that aren't enormous global concerns like Samsung or Sonos or Sony (to mention just a few of the 'S' ones) can struggle to design and execute a competitive control app – but Cabasse has delivered a stable, clean, logical and extremely wide-ranging app that's useful in many ways.
Here's where you can integrate your favourite music-streaming service, calibrate your system to suit the specific acoustics of your environment, add the Pearl Keshi into your Google Home or Amazon Alexa ecosystem, set up some input or radio-station presets and plenty more besides.
The basics can also be dealt with using the system's remote control. Cabasse has accepted that a remote control can't really be spherical, so it's gone with a big circular puck instead – one with a turning ring around the outside as a volume control. It's a bit of a triumph of style over ergonomics, to be honest, and the fact that it operates via Bluetooth is rather double-edged too. It means the battery lasts ages, but it also means that if you don't use it for a while it must be re-paired with the subwoofer.
Cabasse Pearl Keshi Performance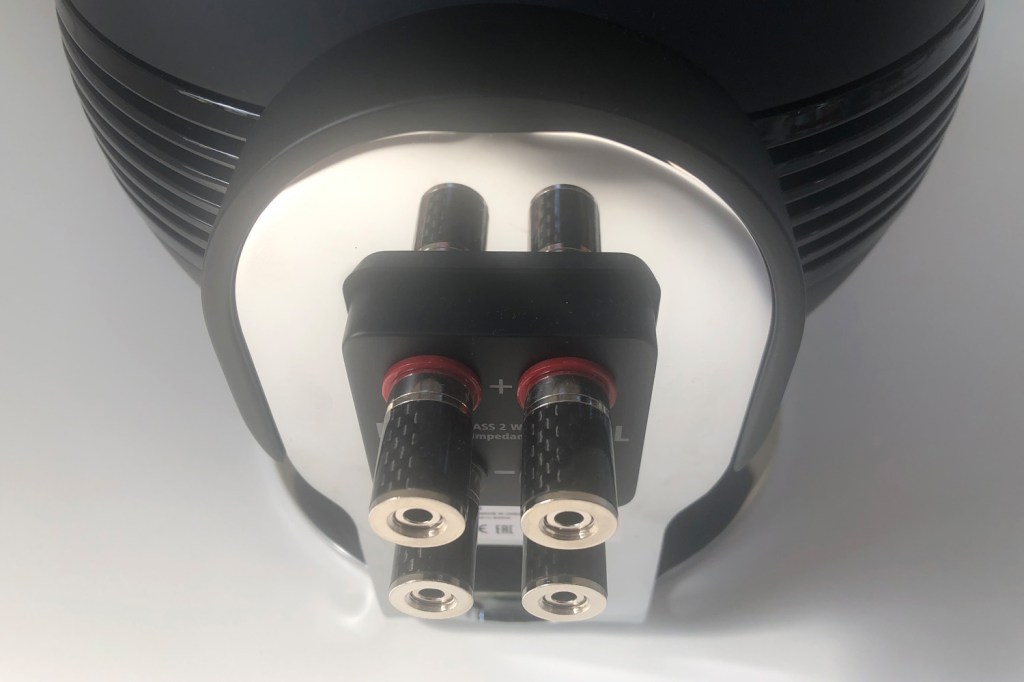 If it's punch and low-end presence you want, along with a frankly unlikely sense of scale from such a compact system, you'll be impressed by the Pearl Keshi. It has bottom-end wallop to spare – and it controls it nicely, too, with negligible overhang and none of the droning that less capable subwoofers tend to indulge in.
Low-frequency response is reasonably detailed and textured too – and that's true of the rest of the frequency range, though there's a little concavity where the sub hands over to the satellite speakers. And though the satellites do decent work, they're a little sharp and sibilant at the very top of the frequency range and can struggle to hold their own in the fight with the subwoofer. Tonality itself is otherwise fine, but the overall presentation is bass-loaded and a bit lop-sided as a result.
Dynamic headroom is genuinely impressive (although not entirely unsurprising given the amount of power on tap), and once you've orientated the satellite speakers correctly the soundstage is coherent and organised too. But even when given a recording with a shamelessly upfront vocal to deal with (Stevie Wonder's Living for the City, for instance), the midrange battles the bass at all times. Odds are heavily stacked in the subwoofer's favour.
The power rating means big volumes are available. But the Cabasse doesn't just go from 'loud' to 'louder' and on to 'bloody loud' – as levels rise, the treble edginess is exacerbated. And when you decide enough's enough and decide to listen at a civilised volume, the subwoofer isn't all that keen to back off – and so low frequencies seem to grow even more confident relative to the midrange and treble as you turn the system down, making them even more dominant. There's room calibration along with five EQ presets in the control app, but there are no changes available that will make a fundamental difference to the Pearl Keshi's prevailing attitude.
Cabasse Pearl Keshi Verdict
As a demonstration of engineering, the Pearl Keshi is worth hearing. And if you like a sort of nightclub slant to your sounds, it could be ideal – but if it's realism you're after, not so much.
Stuff Says…
Tiny system, big sound – but the Cabasse is too much of a good thing.
Good Stuff
As cheerfully punchy as Tyson Fury
Discreet, good-looking and well-specified
Worthwhile control app
Bad Stuff
As remorselessly punchy as Tyson Fury
No HDMI input
Pricey