Cambridge Audio Minx Xi review
The Cambridge Audio Minx Xi is a micro system for the 21st Century. Just add speakers.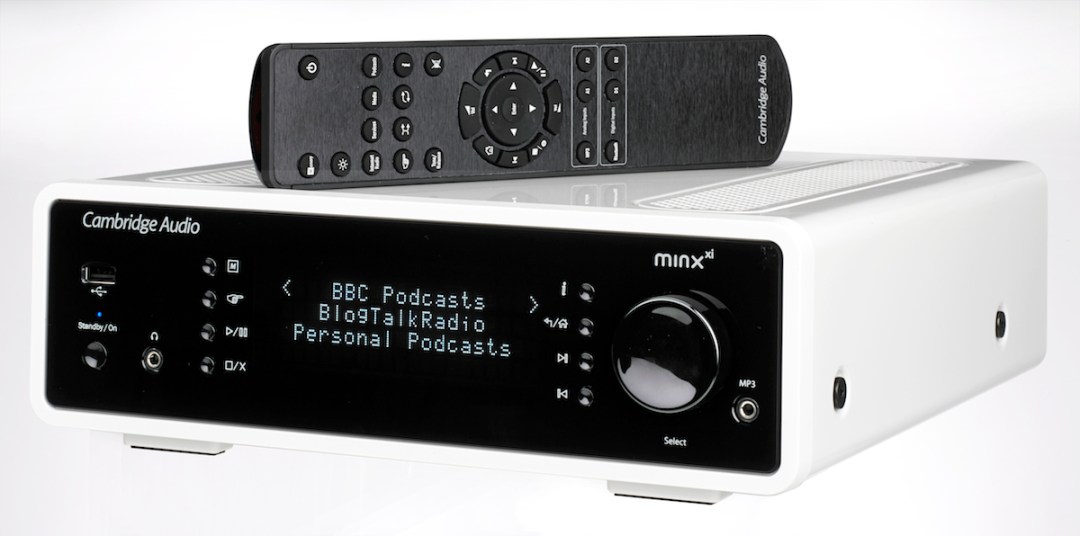 The Cambridge Audio Minx Xi is a great example of a new breed of music-playing device – the streaming system.
Connect it to a NAS drive filled with your digital tunes, wire up some speakers and away you go. You can also stream to it using aptX Bluetooth, or wire kit in directly. It even has access to the world of internet radio. In short, it covers pretty much all the bases for modern music-listening needs. And it sounds good doing it.
READ MORE: Cyrus Lyric 09 review
Getting set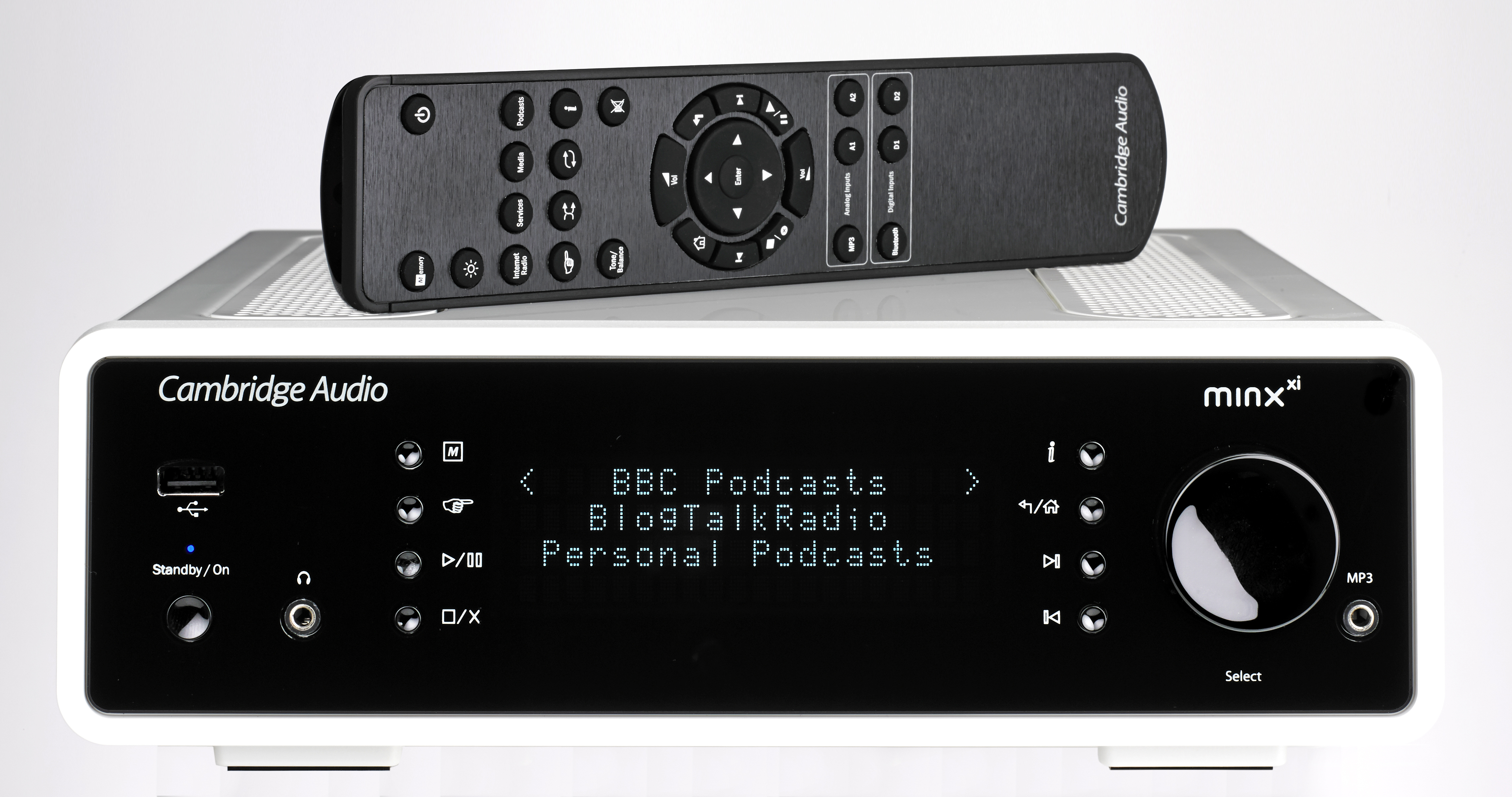 When you consider all the features the Minx Xi offers, getting everything up and running is a remarkably easy process. It will connect to your network via either Ethernet (recommended for stability) or a wireless connection (via the dedicated aerial dongle). Connection is swift and simple whichever way you choose to go.
The Xi has good file compatibility, so it should match up to your stored tunes without too much stress. It'll play FLAC, WAV and Apple Lossless files alongside AIFF, MP3 and AAC.
The amplifier in the unit is rated at 40W per channel, and is plenty powerful enough for most needs and speakers.
A plethora of choices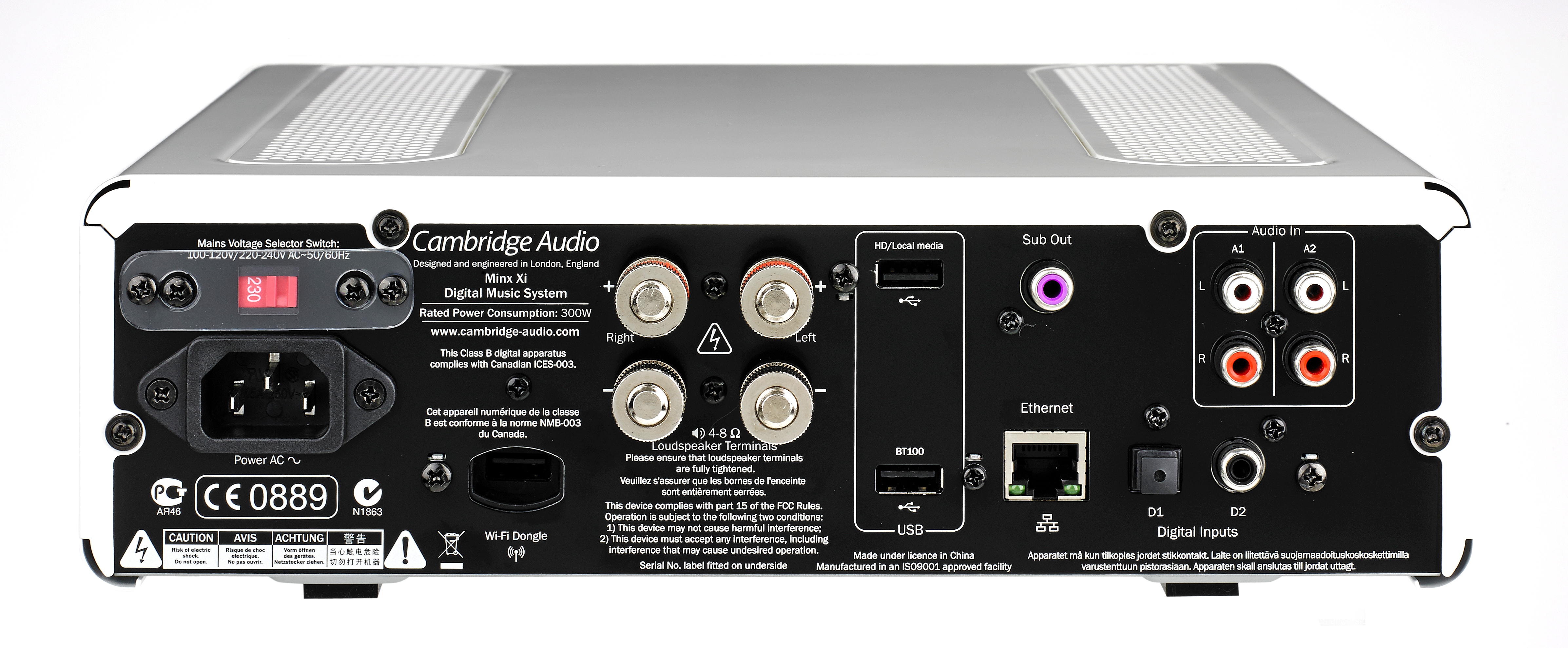 You can play tunes from your NAS – including hi-res files up to 24-bit/96kHz – stream to the device over aptX Bluetooth, or wire in units via the three USB ports, optical and coaxial digital inputs. If you've still got some old-school kit, you can connect, say, a CD player via two pairs of RCA inputs. And, finally, there's a 3.5mm connection on the front of the unit.
To control it all there's a decent remote control unit – although, as is often the case, we prefer using the app. Cambridge Audio's free Stream Magic app makes it easier to access tunes on your network.
READ MORE: Roku Streaming Stick Review
Ready, steady, go with the flow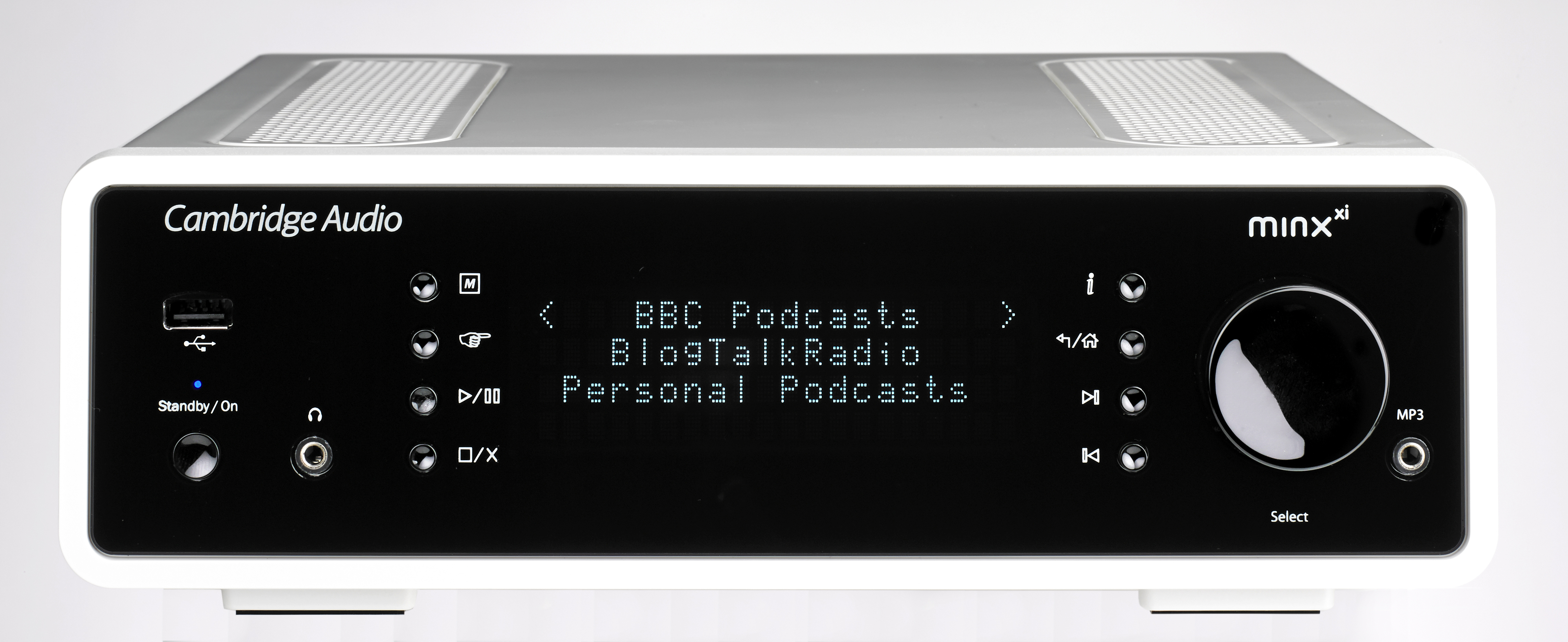 Streaming quality files from a NAS device produces great results. Music is insightful and refined, displaying plenty of finesse and composure.
It doesn't have its own onboard streaming services, but the built-in Bluetooth means you can send tunes from any that are on your phone – Spotify, Tidal, iPlayer Radio, etc.
Streaming to your phone and then Bluetoothing to the Minx Xi suffers the expected little dip in sound quality, but tunes stay entertaining, which is crucial, and it's a fine performance with this relatively compromised connection.
The analogue inputs reveal Cambridge Audio's hi-fi pedigree: detail levels are high and the results expressive and involving.
Overall, the sound from the Minx Xi is more engaging than any other similarly priced product we've heard.
Verdict
The Minx Xi is a terrific piece of kit that does a superb job for a very fair price. If you've hankered after the likes of the Naim UnitiQute but can't justify spending well over a grand, this Cambridge Audio system will give you much of that quality for half the money.
Stuff Says…
A superb streaming system that offers excellent sound quality at a bargain price
Good Stuff
Sounds great for the money
Feature packed – you can play most things through the Xi
A well-built and stylish little unit
Bad Stuff
It won't play high-res tracks above 24-bit/96kHz
Could do with its own music apps