Canon EOS 6D Mark II review
Canon's full-framer doesn't quite get full marks...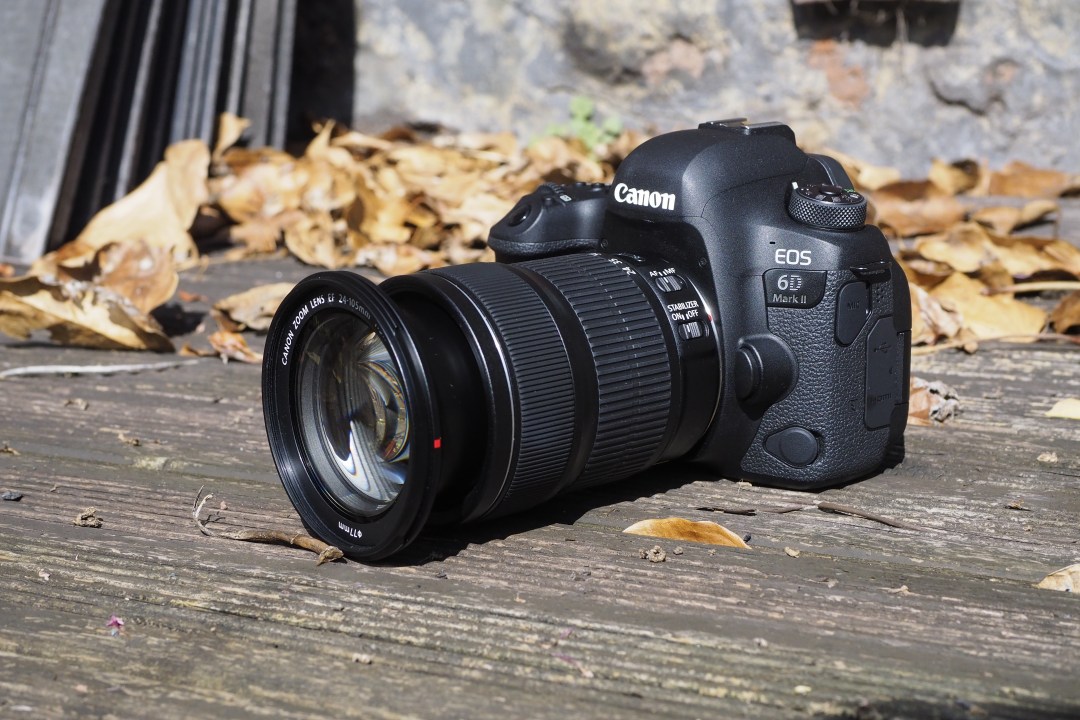 Are you ready to make the big photographic leap and go full frame?
These giants of the DSLR world, with light-sucking sensors that are the digital equivalent of 35mm format film, certainly have a lot going for them.
They capture incredible detail, thrive in murky conditions and are finally entering sub-£2000 territory.
That's the promise of Canon's EOS 6D Mark II, its new entry-level full-framer and the long-awaited successor to the five year old EOS 6D.
As you'd hope, it comes with a raft of improvements, including a new 26.2MP sensor (up from 20.2MP), an updated AF system and an articulating touchscreen.
It might lack 4K video, but whether you've got a bag of Canon EF lenses or are just looking for your first full-frame, the 6D Mark II is a highly tempting proposition.
Is it more alluring than its increasingly competitive full frame competition though? I took one into the autumn gloom to find out…
Design: new touches but old habits
Although slightly smaller than its predecessor, the design of the 6D Mark II remains more or less the same.
The biggest difference is the addition of an articulating touch-sensitive screen on the back of the camera – an impressive feat considering that reduced size.
The 6D Mark II isn't on a par with the 5D Mark IV in terms of sturdiness, but it still feels nice and chunky in the hand. It's weather and dustproof, meaning it should withstand the odd rain shower or two, while the textured coating on the grip makes it feel stable in the hand.
There are plenty of dials and buttons on hand, with an LCD screen on the top of the camera displaying some key settings. You can illuminate the screen, which comes in handy when shooting in low light conditions.
If you're already used to using a Canon camera, you should feel pretty much at home with the 6D Mark II, as the button layout is reliably similar. The button layout is pretty much the same as the original 6D, with the only addition being a small button on the top of the camera for choosing AF point selection.
One of the bugbears of the original 6D was that it featured just one memory card slot. The single SD card slot is only compatible with the slower UHS-I type cards, too. Canon hasn't changed this idea for the Mark II version, which is a bit of a disappointment.
If you like to make back-ups, or split your media onto different cards, you'll be left wanting here. Still, on the plus side, if you've already got a pile of SD cards built up from other camera models, you won't have to shell out for new ones.
The screen on the back of the camera can be moved into any position you need, which is very useful for composing from awkward angles. You can use the touch-sensitivity to set the autofocus point and fire off the shutter release when shooting in Live View, which is very useful for subjects such as macro.
You can also use it to tap to make changes in both the main menu and the quick menu, as well as swiping through images in playback. All in all, it's a very well-featured touchscreen.
Focusing: not quite the full picture
One of the biggest improvements on the 6D Mark II brings is its autofocus system. It could hardly go backwards, as the original 6D had a very basic 9-point, one-cross type set-up.
By contrast, the new model has 45 AF points, all of which are the more sensitive cross-type. This makes it much more capable in lower or tricky lighting situations, meaning it locks onto the target quickly and accurately in the majority of instances.
But while you now have five times the amount of AF points, they are still all clustered around the centre of the frame. That means if you're trying to focus on something towards the edge, you'll have no choice but to focus and recompose. This technique is perfectly legitimate, but it feels old-fashioned in an age of mirrorless cameras that bring a much wider spread of AF points.
Another big bonus is the Dual Pixel CMOS AF for use in live view. This a vast improvement over the original 6D, which was incredibly slow to focus in live view. Now, you'll find you actually want to use it, particularly for subjects where looking through the viewfinder might be a pain, such as landscapes or macro.
Features: not feeling 100%
The 6D Mark II uses an optical viewfinder. Let's dispense with the usual arguments about whether optical or electronic viewfinders are better, and point out that this viewfinder only offers 98% coverage.
That's a very slight improvement from the 97% of the 6D, but still means there's potential for stray objects, like a branch, to stray into the edges of your frame. You learn to compensate for this, but at this price point, you'd normally expect a 100% viewfinder.
For all the advances that mirrorless cameras have made in the past few years, they still haven't managed to solve the problem of poor battery life. It's in this department that the 6D Mark II has any other mirrorless competitor well and truly beaten – it can manage 1200 shots per charge officially, in real life you may well find you can eek out more.
A new feature for the 6D Mark II is in-built Wi-Fi, along with Bluetooth and NFC connectivity options. With it, you can remotely control the camera and transfer images across to your smartphone for quick online sharing and the like. It's a nice feature to have, but quite ordinary in the current market.
Canon's 5D Mark IV can shoot 4K video, but it's a feature the 6D Mark IV is sadly missing. Instead, you're limited to Full HD at 60p. That's likely to be enough for most average photographers, but given that it's something that even the cheapest Panasonic compact system cameras offers, it's a little bit disappointing to not have it here.
Image quality: good, but not exciting
When the 6D was launched, we were treated to full-frame Canon camera image quality at the most affordable price to date. Sadly, that offering is no longer revolutionary, as the 6D Mark II is less affordable than plenty of other models on the market, and with an image quality that is more-or-less average, especially for the price point.
In other words, while the image quality is very good – the colours are nicely saturated, there's plenty of detail and the noise performance is reasonably impressive – there's nothing here to make you really say "wow", and in fact, dynamic range is a little limited.
The automatic white balance setting copes well with different light sources, while generally speaking the all-purpose metering mode gets exposures right – although bear in mind that the active AF point has a sway on metering, so if you're shooting something very high contrast you may have to make some adjustments.
Time was that you'd notice a huge difference between APS-C and full-frame, but if you're already shooting with one of Canon's more advanced APS-C models, then actually the differences are harder to spot.
Canon EOS 6D Mark II verdict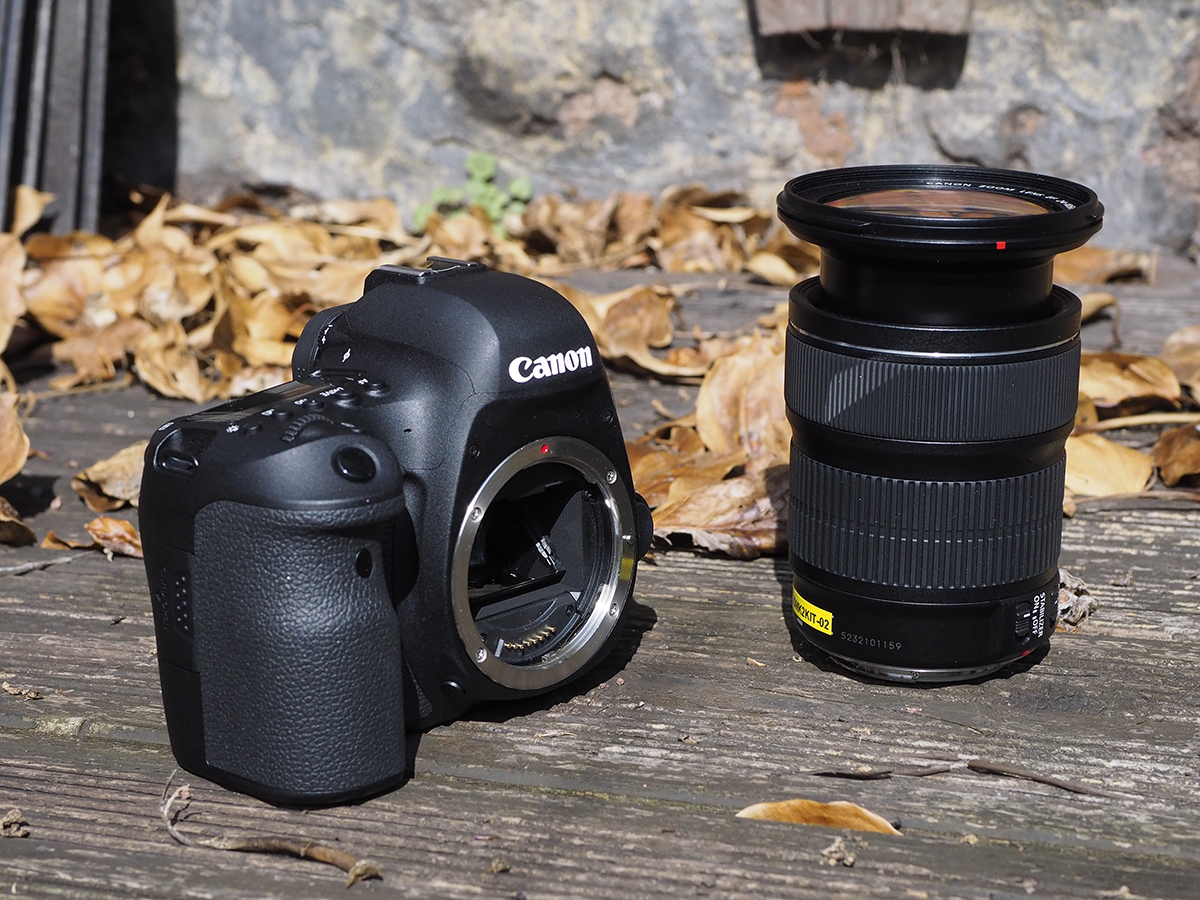 With the 6D Mark II, Canon has produced a decent all-rounder, but it's missing too many things to truly excite in what is now a crowded market.
In 2012, it was quite something to have a full-frame camera in a small and light body, at a 'cheap' price. Fast forward five years, and we have more choice than ever – so much so, that the technology on board the 6D Mark II is no longer revolutionary.
What's more, with the introduction of Sony's much-lauded A7 and A9 cameras, 'small' has been redefined. If you're an existing Canon user who wants to make the move to full-frame, it makes sense to stick with what you know, but bear in mind that if you have any APS-C only lenses, you'll need to ditch those when you upgrade.
If you're an existing 6D owner, you'd probably be better advised to save your pennies a little longer and go for the more advanced 5D Mark IV, or perhaps the older 5D Mark III if you can find one.
All in all, the 6D Mark II is a solid and dependable camera, which is capable of producing very nice images. But the fact that it doesn't record 4K video, only has a single card slot, and has a 98% viewfinder are all quite big let-downs at this price point.
Stuff Says…
A good all-rounder for Canon fans, but nothing particularly revolutionary to get excited about
Good Stuff
Produces detailed, nicely saturated images
Weatherproof and dustproof
Articulating touchscreen
Very well built
Bad Stuff
No 4K video
Only has a single card slot
Viewfinder only has 98% coverage