Canon EOS 700D review
It's a new entry-level Canon DSLR! No, wait, it's just the old one in new clothes...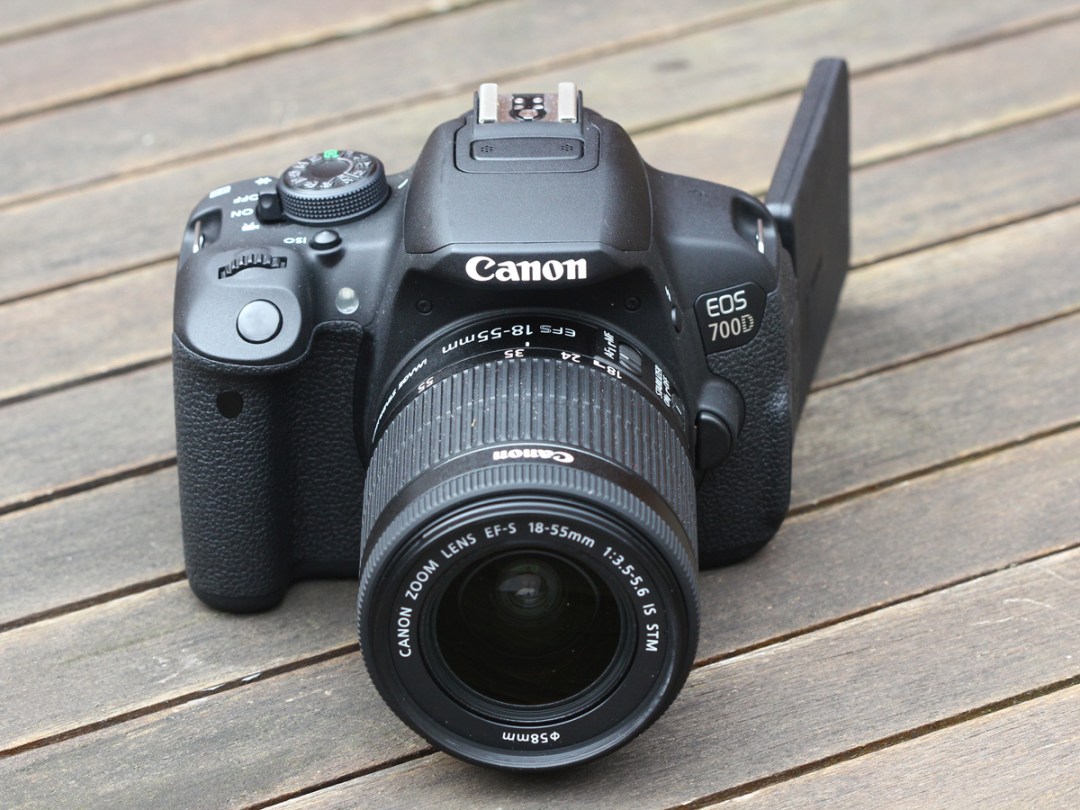 Canon's affordable consumer cams are the Father Christmases of the DSLR world: they come around once every year and bring with them a sackload of new toys to play with. Until now, that is – because the 700D is essentially last year's 650D with a few minor tweaks.
It's like Santa's turned up bearing 2012's presents in new wrapping paper. But when 2012's presents were so good, perhaps that not such a bad thing…
Ch-ch-ch-changes
So what's actually new? Well, the 700D has a different coating – a nice, grippy matte effort that feels far more premium than the shiny one found on the 650D. It can now preview Creative Filters in Live View – so you can see before you take the shot what it will look like with a water painting or fisheye effect. And the mode dial now turns a full 360 degrees. Exciting! And that's about it. No, wait – we nearly forgot: the 700D is 5g lighter than the 650D. So you'll be able to carry one extra fruit pastille with you wherever you go.
Lens play
In fact the biggest upgrade over the 650D isn't even a change to the camera – it's the arrival of a new kit lens. The EF-S 18-55mm f3.5-5.6 IS STM is aimed squarely at HD video addicts and uses Canon's "stepper" tech to ensure smooth focusing transitions within scenes.
And it works really well. Focusing when shooting video is both quicker and quieter than with the old model kit lens, with fewer distracting jumps when changing subjects. Coupled with the 700D's ability to continuously autofocus in Live View – a feature first found on the 650D – and its supremely detailed 1080p (at 24, 25 or 30fps) footage, it makes for a fine option for home movie makers. That said, this kind of thing is old hat to many compact system cameras, and the Olympus OMD-EM5 (our favourite camera in the world right now) still focuses a little faster when shooting movies.
Picture perfect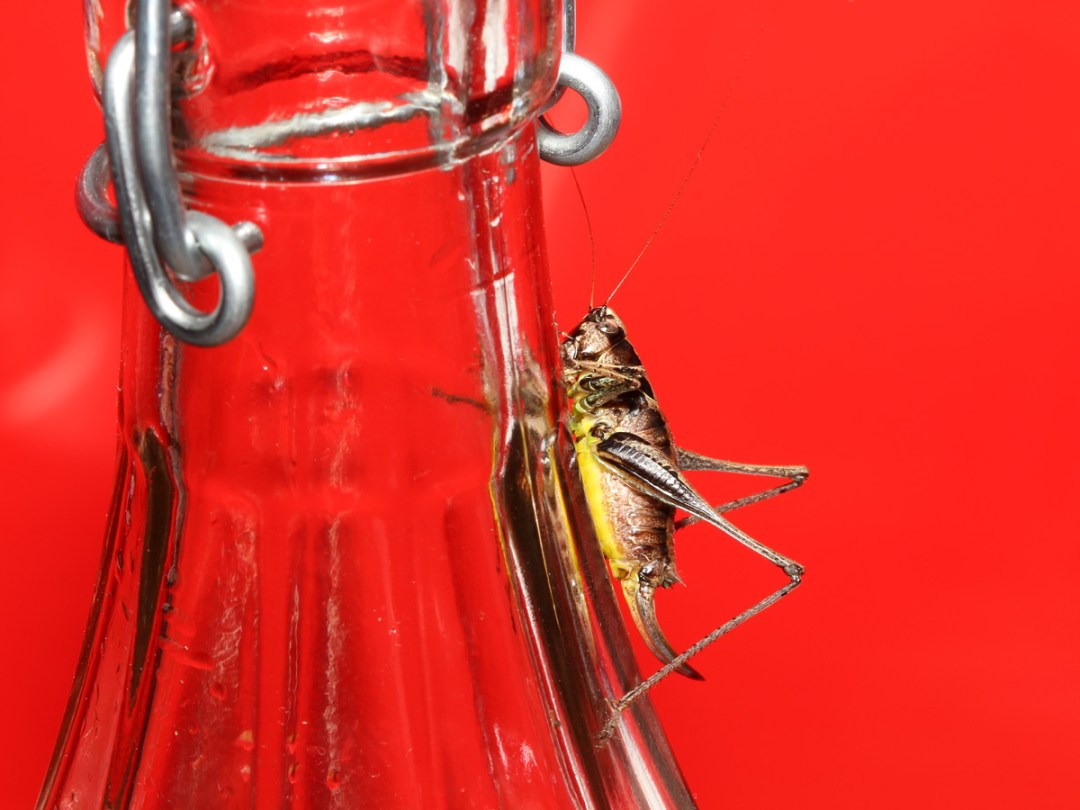 Ultimately the lack of new features isn't much of a problem, because the 650D was already a superb camera and the 700D is every bit as good. It may sit at the cheaper end of the DSLR scale, but its 18MP CMOS sensor serves up fantastic images in every regard, and right up to ISO 1600. At 3200 and 6400 images are a bit noisy but eminently usable, and it's only really the very high 12800 and the silly 25600 extended mode that aren't worth bothering with, which is to be expected really. Colours are typically Canon, so on the neutral side. The balance is easily tweakable if you want results that are a bit punchier – go to the picture settings, up the saturation, contrast and sharpness by a few notches and make it the default, and you'll never need to do it again. Or you can shoot in RAW for the ultimate control.
For more sample snaps in full resolution, check out out Flickr set here.
Slow and steady
Autofocus is good – the camera usually locks on to your subject like an SAS sniper, although with only 9 focus points (albeit all of the superior cross-type), rival Nikons theoretically have an advantage here. Unless you spend most of your time shooting sports (or you're an assassin), you're unlikely to notice much difference in the real world though. But beware – if you're thinking of using Live View to take photos, it's still painfully slow in low light, and not always much better the rest of the time. Again, the likes of the Olympus are better in this regard. Like the 650D, the 700D can rattle off 5fps in burst mode, although if you shoot RAW you'll only get 6 before it slows right down. For that reason, we'd recommend switching to JPEG-only before a bout of action shooting.
Let's twist again
The 700D's flippable, twistable, touchable screen is fantastic. You might not think you'll use it much, but being able to shoot in awkward situations soon becomes addictive, as does touching the screen to set focus points and trigger the shutter. No, we don't get out much. Again, it's a feature that many CSCs have had for a while, and we still prefer a proper viewfinder the majority of the time, but it does give the 700D an advantage over rival DSLRs.
The touchscreen is big and responsive, although some of the icons will be a little fiddly for those with sausage fingers. Still, if you prefer physical controls, you'll find everything from ISO to exposure compensation within easy reach on the relatively light, sturdy body.
Verdict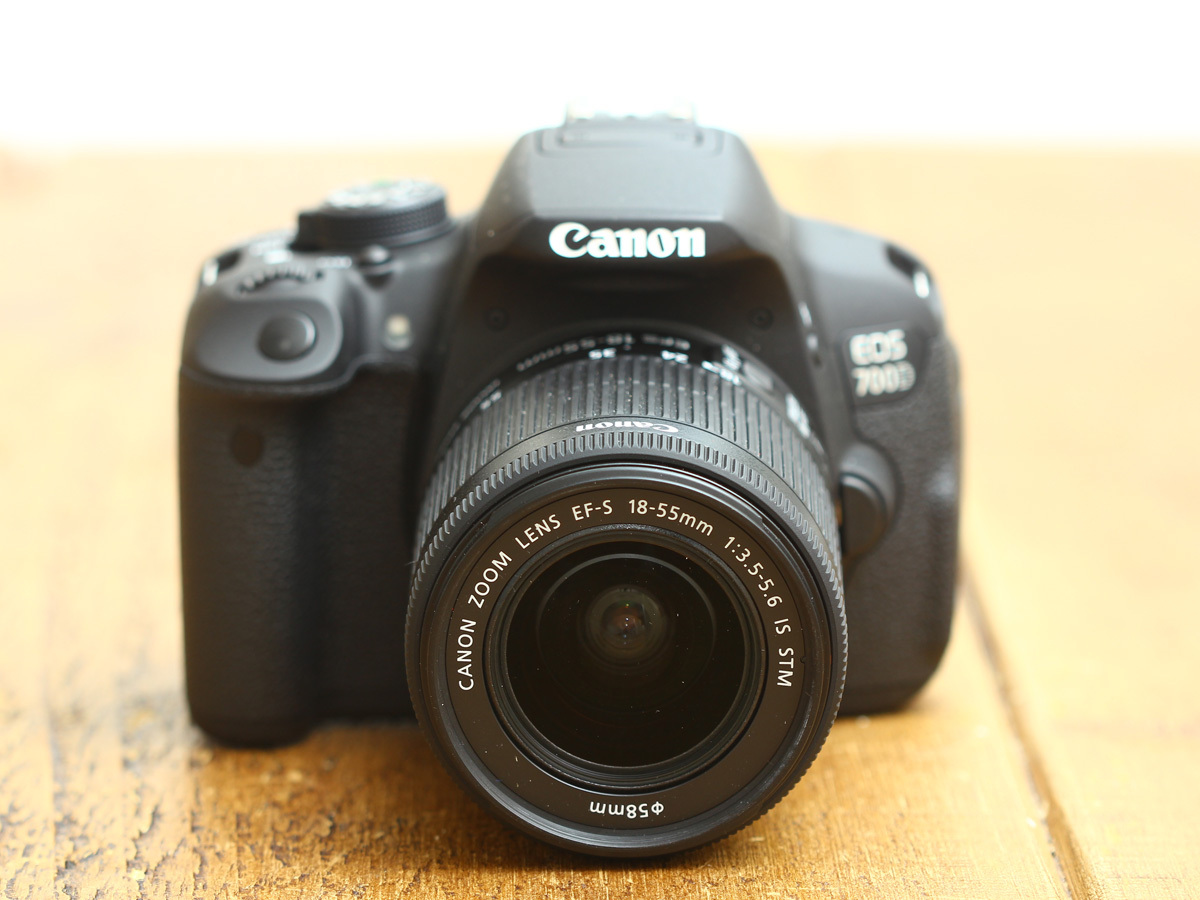 The limited new features of the 700D mean that as an upgrade it's almost pointless. If you own a 650D the only real difference is the lens, and that's available on its own anyway (albeit for £200). Indeed, if you currently use a 600D or even the four-year-old 550D there's little beyond the flip-out touchscreen to get excited about.
That Canon range has been the benchmark in its class for years, though, and being a slightly tweaked version of the 650D means this is still a genuinely fantastic camera. If you're making your first jump from a compact, it's a brilliant choice: it takes superb photos, handles brilliantly and has plenty of neat little touches. Many new CSCs may have faster autofocus and smaller bodies, but on the other hand the 700D has a larger sensor, a proper optical viewfinder and a much bigger lens selection. Factor in its price, and it's simply the best pound-for-pound DSLR on the planet, which is why it replaces the 650D at No.2 in our Top 10 list of the best system cameras in the world.
Stuff Says…
Our new favourite DSLR, even if it does look a lot like our old favourite DSLR
Good Stuff
Takes fantastic photos
Flip-out touchscreen
New video-friendly kit lens
Bad Stuff
Only minor upgrade over 650D
Not the very best autofocus in class
Live View is still too slow