Canon EOS M50 review
Crikey, Canon's finally made a solid mirrorless cam for beginners...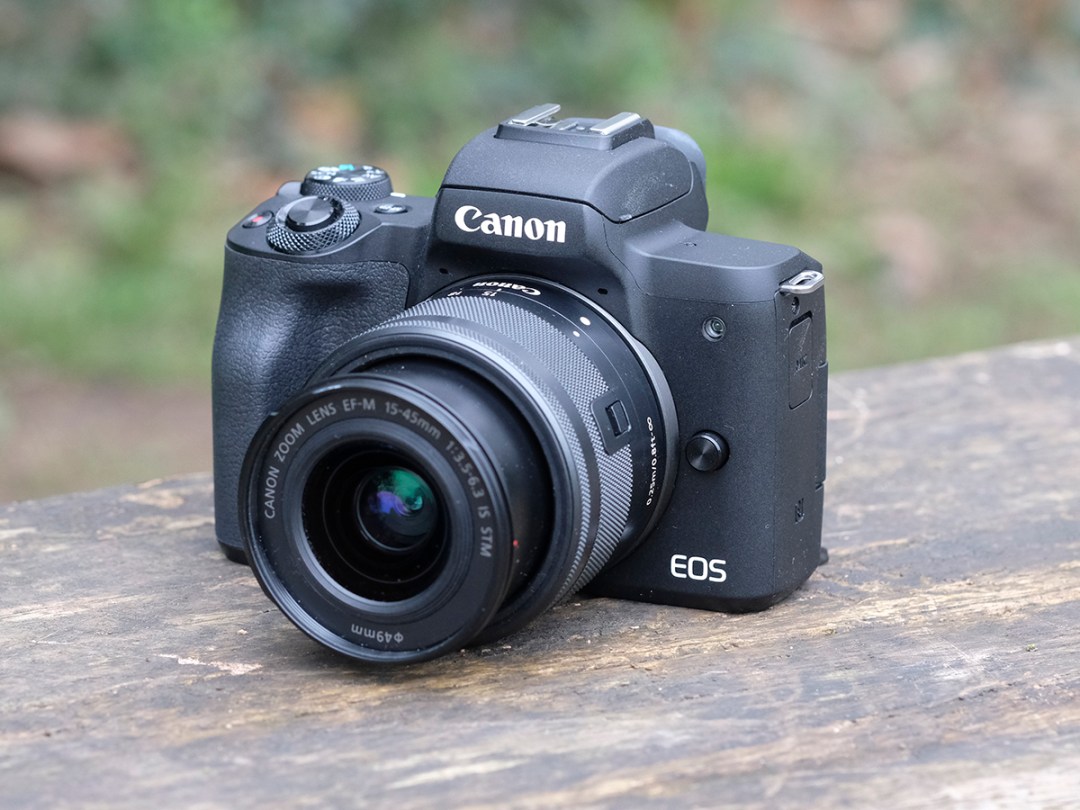 It's fair to say Canon missed the start gun for mirrorless cameras, with Fujifilm, Panasonic and Olympus already well down the track and pulling away.
But the traditionally cautious camera maker, better known for its rock-solid, reliable DSLRs, finally has a jet-heeled mirrorless contender in the race.
Aimed at smartphone-upgraders rather than dial-loving DSLR fans, the EOS M50 brings a host of firsts for a Canon mirrorless cam: 4K video recording, a vari-angle touchscreen, a silent shutter mode, and its new Digic 8 processor.
If you're looking for your first 'proper' camera, it's a strong new contender, and a smaller alternative to Canon's entry-level EOS 200D DSLR.
Should it be the start of your mirrorless journey? I lived with one for a week to find out…
Design: simple pleasures
The M50 looks and feels like a cute, shrunken DSLR.
There's a centrally placed viewfinder, which traditionalist Canon says is where it 'should' be, rather than pushed away into the corner like those found on rangefinder-style mirrorless cams.
The chunky grip's textured coating makes it feel comfortable in the hand, although the rest of the camera has a slightly more plasticky finish. Still, that's to be expected at this price point, and it's what you'll find on Canon's entry-level DSLRs, too.
You can buy the M50 on its own but, unless you already happen to own any of Canon's EF-M lenses or fancy attaching some EF/EF-S ones via an adaptor (hint: you probably don't), you'll need to buy one to go with it.
The 15-45mm f/3.5-6.3 IS STM is available as part of a kit. Being collapsible, it's an ideal partner for the M50 if you're looking to keep the overall size and weight down. Another option is an 18-150mm lens, which gives you a lot more flexibility, but is also much larger.
When it comes to controls, Canon's mirrorless cameras come in two flavours. Its more 'serious' models (the EOS M5 and M6) have a range of dials and buttons that will be comfortably familiar to those coming from DSLRs.
And then there are those like the M50, which replace physical buttons with more smartphone-like touchscreen menus.