Canon EOS RP review
Full-frame on a budget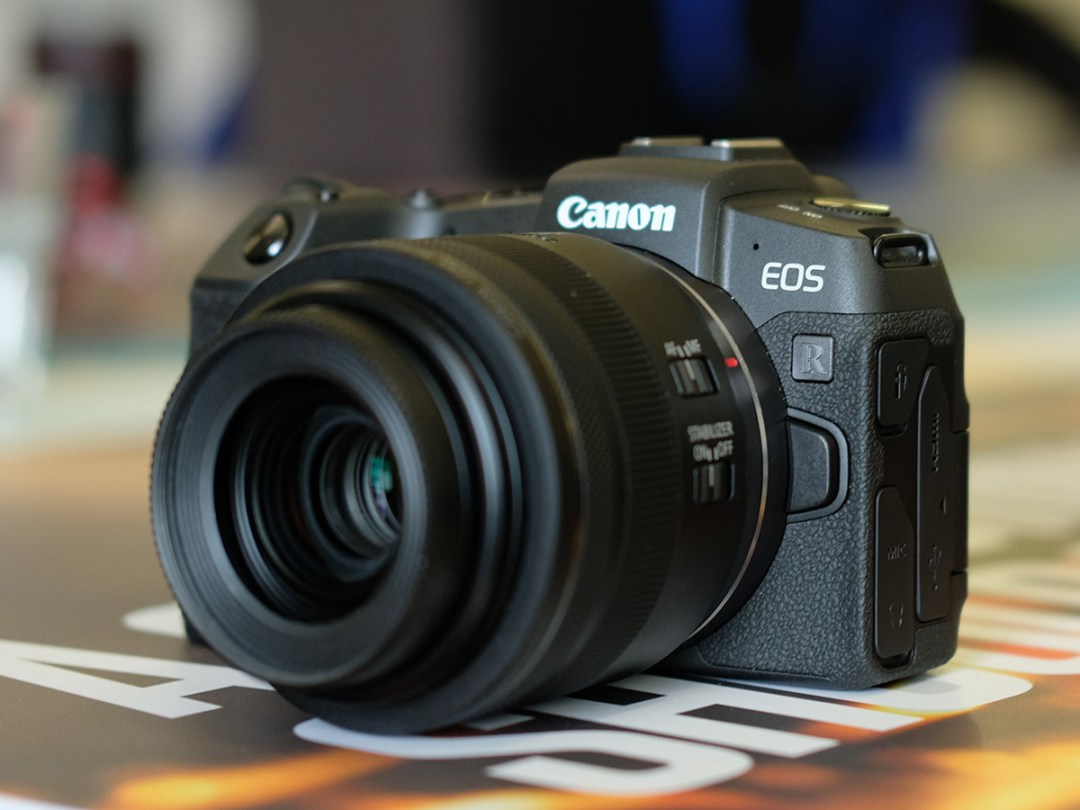 The Canon EOS R was good. Everyone agreed is was good. The problem was, the competition was better, or cheaper and more convenient.
Canon has listened. And its second full-frame mirrorless snapper, launched a mere 5 months later which still incorporates the awesome new RF mount certainly seems to hit the sweet spot for most amateurs hankering after fuller sensors.
Unable to let go of its heritage, and why would you, when you're the Beatles of the camera world, Canon asserts that the EOS RP is on a par with the EOS 6D Mark II, and the EOS R's DSLR equivalent is the EOS 5D Mark IV.
Although Canon's EOS R was a huge step for the company, it still looked like one of the DSLRs, only there was a madcap layout which included a Touch Bar slider. It left a few Canon fans scratching their well-coiffed heads.
The RP is substantially smaller, yet Canon return somewhat to the typical DSLR layout and for that, we're delighted. Despite swapping a 30.1MP sensor seen in the EOS R for a 26.2 sensor in the EOS RP, and using a smaller battery, it's slimmer, lighter and crucially almost £1,000 cheaper.
Professionals aside, who needs all those megapixels anyway, eh?
Design and build: Size matters
Body only, it's light. Less than a brick of butter light – at only 485g. This is important to understand that in order to shrink down all that's great with the EOS R, there were some compromises to make.
In fact, Canon is worried it might be too small for larger handed photo fiends, so there's an optional grip to screw on to the bottom to embiggen the thing.
It's slimmer and shorter than the EOS R as you can see from this side-by-side comparison.
The layout follows the tried and tested Canon style, and isn't such a tangent from the EOS R. However, there are some key differences.
Praise be! The EOS R's M-Fn Touch Bar slider has been dropped, as well as the dial from the top-plate which works in tandem with the mini LCD also on the top. In fact, there's no top LCD display to make more room for a handy dial with exposure modes marked.
The 2.36 million-dot EVF is excellent on the EOS RP. However, it is smaller than the EOS R's 3.69 million-dot EVF. The very fact that I'd often forget it was an EVF at all, is testament to how good it still is.
The SD card slot is nestled at the bottom with the battery.
The 3in 1.04 million dots LCD screen is fine and the touchscreen is responsive and incredibly handy for accessing any of the menu settings. It's actually one of the best touchscreen's we've seen on a camera of this calibre. It's not quite the dizzy heights of that of it's big brother, a screen fit to stream Netflix on, but that it is fully articulated is a selling point. What's more, the screen feels robust. In fact, the whole camera feels robust. It's weather-proof, feels incredibly well-made, compact and not too precious in the hand.
Features: Drive you gazey
The RP enjoys all the latest software updates to the DIGIG 8 processor. Most useful we reckon, is the face-tracking with Eye AF locking onto a fox's eyes quicker than it can scamper away. It'll work in both single and continuous mode.
Another cool trick of the EOS RP is Focus Stacking. This uses Canon's software which will take a series of photos on a single object, selecting various focal points and will be able to combine them. We've not been able to try this yet, but it's sure to be a hit with Macro fans. Canon's magnificent Dual Pixel CMOS autofocus system is on board too with 4,779 phase-detect AF points, albeit less than its big brother, but with the same 88% vertical and 100% horizontal coverage.
We've not had a chance to test if it's a dancer in the dark, but Canon claim it'll work down to –5EV which is rather impressive. Now there's one thing we should make clear. This is not the weapon for sports or automotive photographers. With a burst shooting speed of only 5fps, and 4fps when tracking a moving subject, it's going to fare better for a caterpillar race than the Tour De France.
Video is the next and final cause for concern. While it can shoot 4K video, that's only at 25fps and with a 1.6x crop. The Dual Pixel CMOS AF is also only available when shooting Full HD video or below. SO this will be off putting to any serious videographers.
Image quality: Flying colours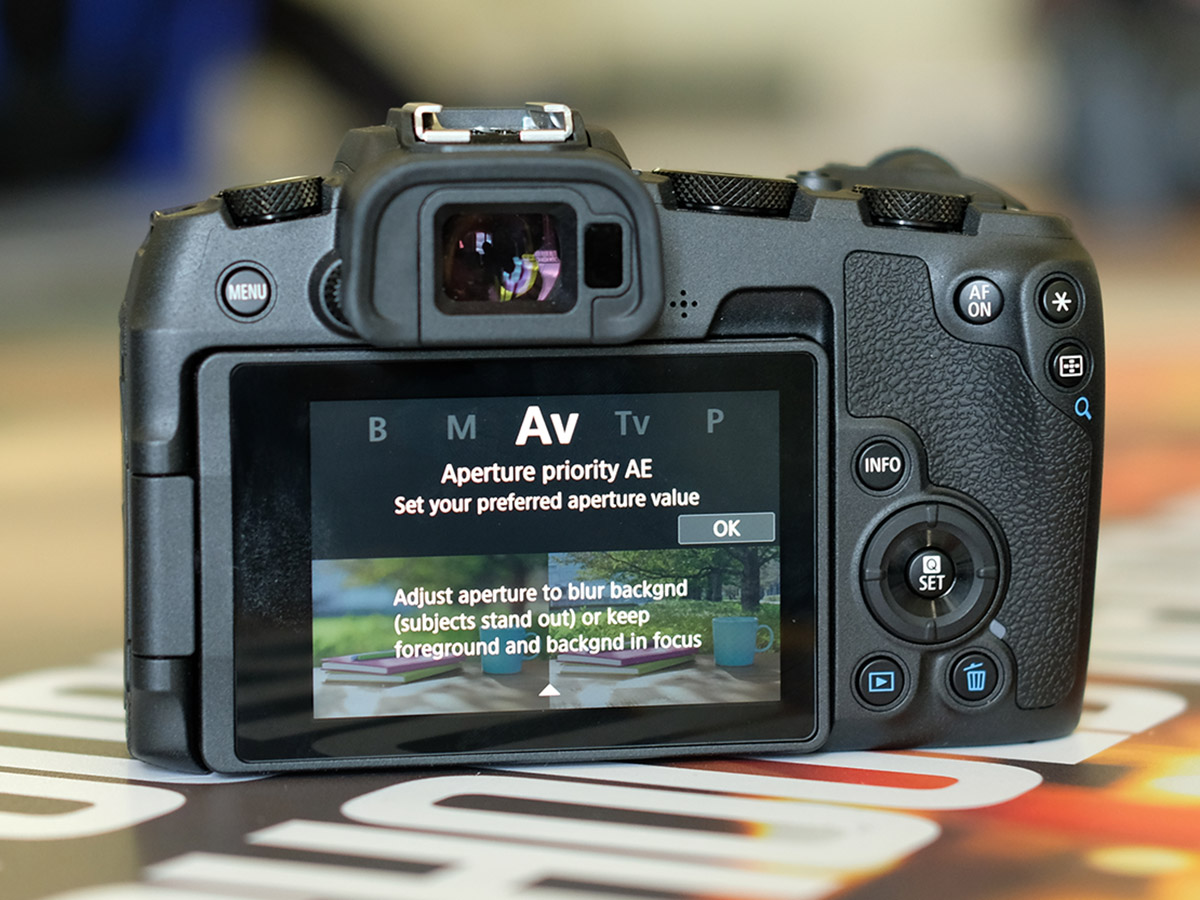 Just like the EOS R, the latest DIGIC 8 image processor is steering the ship and the ISO100-40,000 can be also be expanded.
Canon claim the image quality should be on a par with that of the 6D Mark II.
From our short time with it, colour reproduction is vibrant and jpegs straight from the camera are pleasing, take a look in the gallery below.
The sharpness and quality really does depend on the lenses and the RF mount opens up a lot of new options for Canon optics. These were all taken on the 35mm 1.8 lens which is, arguably the most entry-level EF lens. It's decent for most scenarios and the fact it's small and light make it a solid choice for any kit.
There are four EF lenses on the market, but there's a EF mount adapter which comes in the box on purchase. There are 5 new exciting lenses in Canon's pipeline including: 15-25mm f/2.8, 24-27mm f/2.8, 24-240mm f/4-6.3 and the 85mm f/1.2.
Canon EOS RP verdict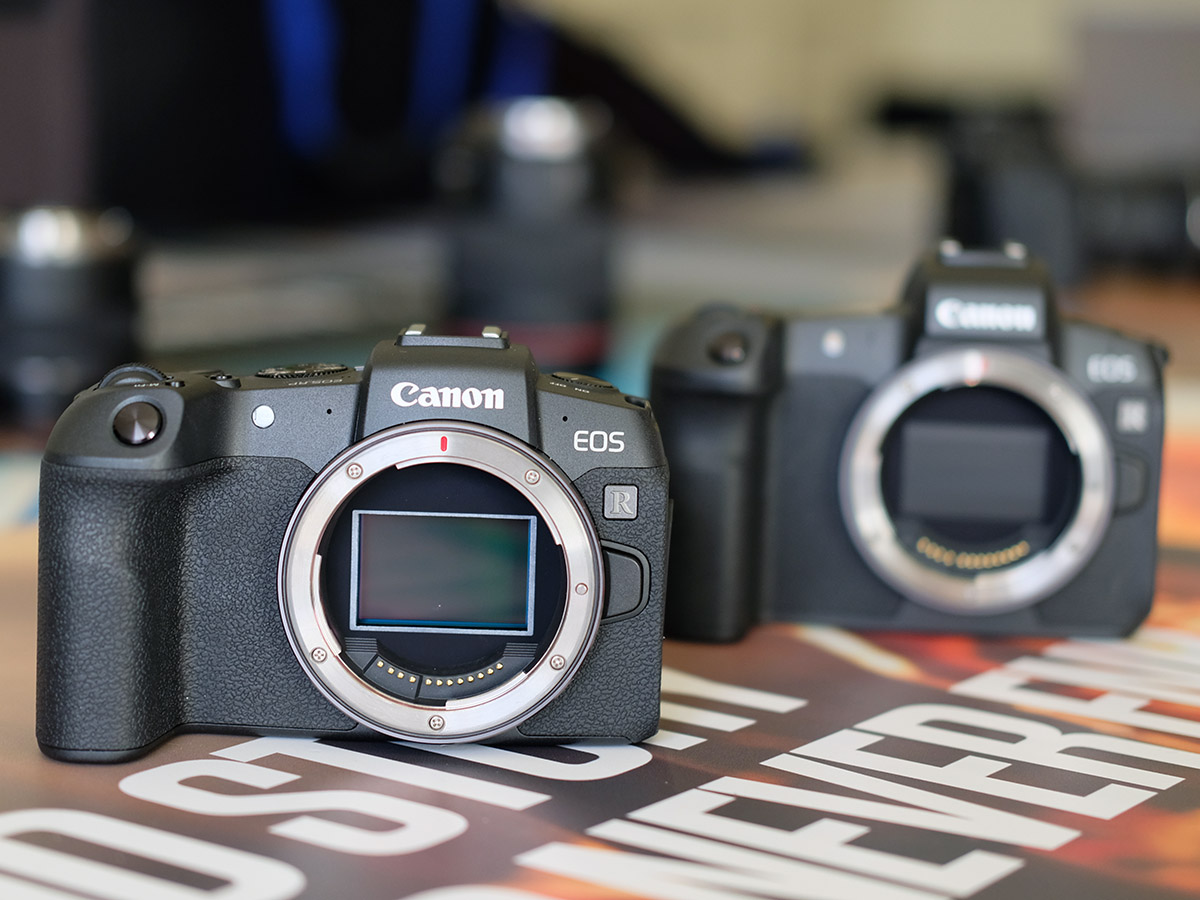 Canon seem to be gunning for those who want all the glitz and glamour of a full-frame mirrorless camera on a budget.
We're impressed that by making very clever compromises from the EOS R, this little rock star packs a hell of a punch with clever software tricks, an incredible user interface so that really anyone can pick it up and work out what to do.
Where a camera of this spec might've intimidated a newbie, the minimal design, excellent touch screen, WiFi and Bluetooth compatibility, it's no longer something reserved for camera boffins.
For the accessibility and affordability, we're sold.
Stuff Says…
It's light enough to not be a burden and with razor sharp autofocus and top image quality it's what we've been waiting for from Canon
Good Stuff
Compact and relatively light for full frame
Affordable
Brilliant Autofocus
Effective touchscreen
Bad Stuff
Only crop 4k video
Battery life could be better
No sensor-based image stabilisation