Casio WSD-F10 Android Wear smartwatch hands-on review
It's huge. It's orange. And it can take one hell of a beating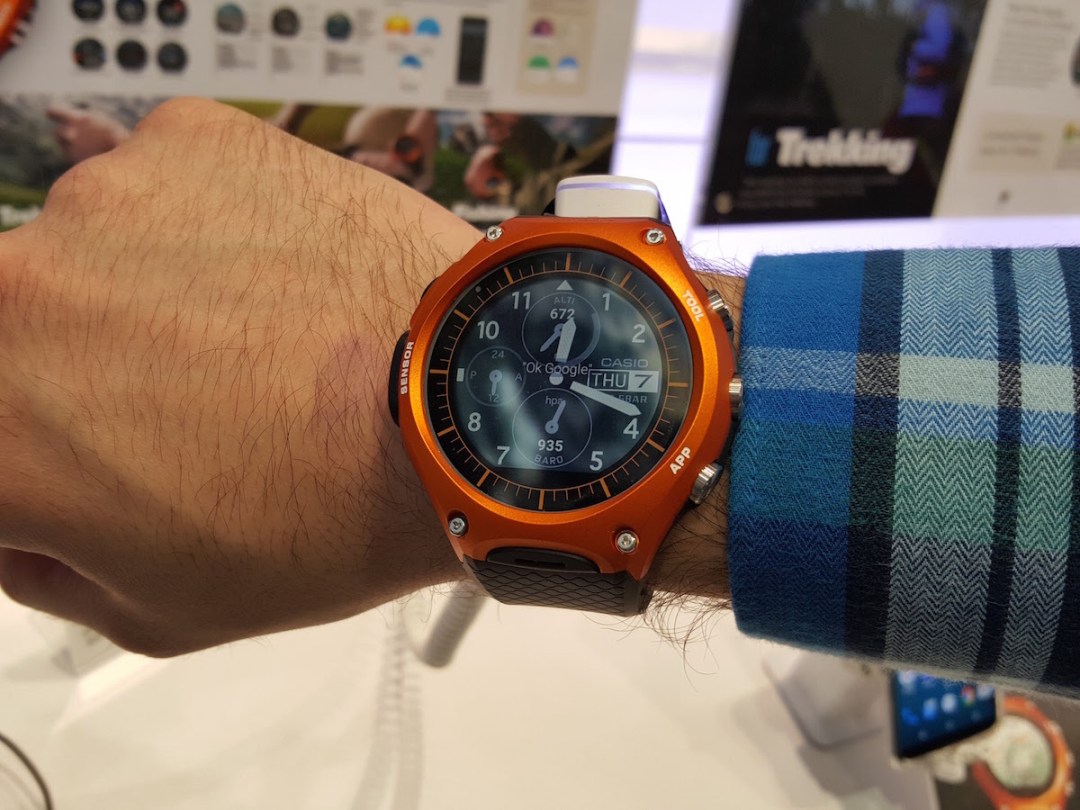 Don't let the dreary name fool you – Casio's new Android Wear smartwatch is definitely worth getting excited about, especially if you're the type of person who loves nothing more than wading through wild streams and gutting spear-caught salmon.
We managed to wrangle enough time with it in the cavernous halls of CES to form some initial impressions ahead of our full in-depth review, so let's jump straight to it.
Big Bertha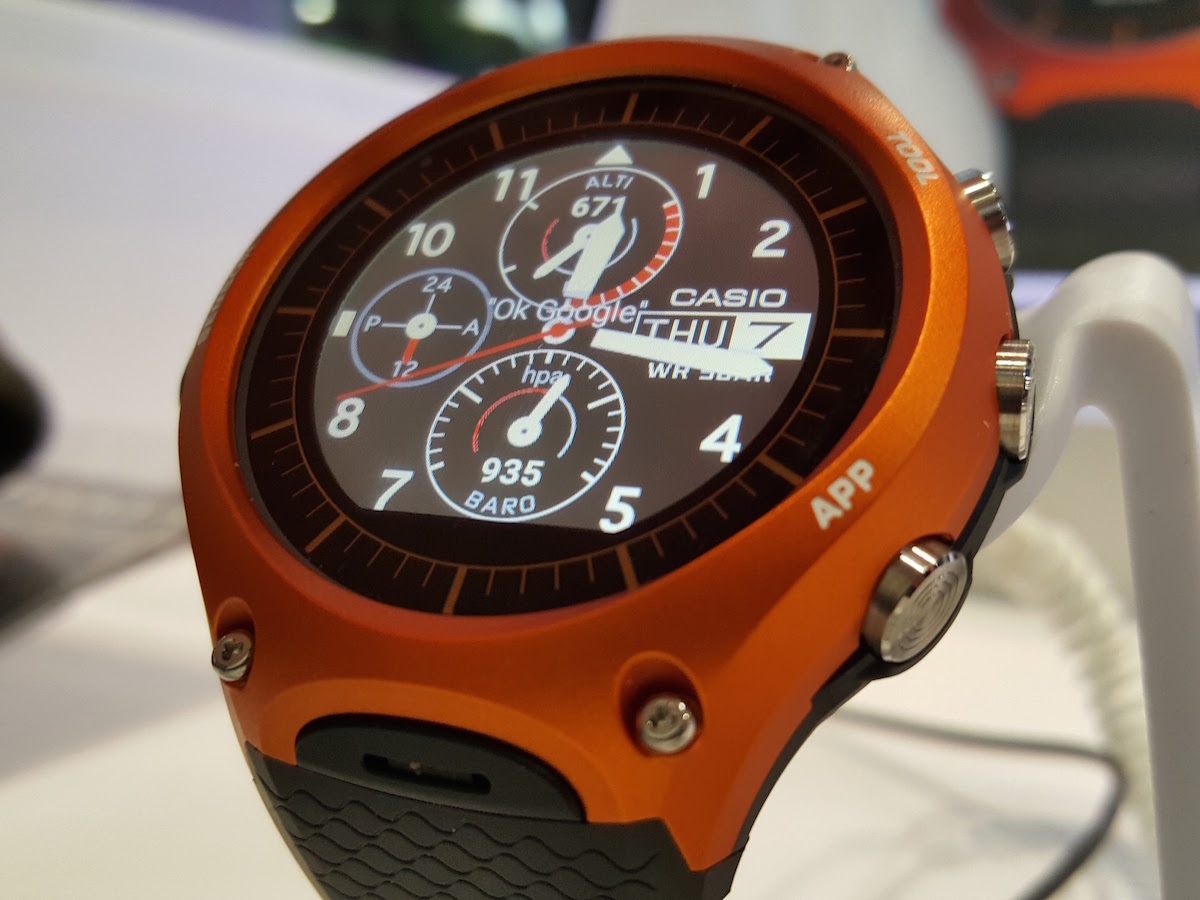 There's no two ways about it – this thing is Big. It's easily one of the largest smartwatches to have graced our wrists, and unless you've got the forearms of The Rock, you're probably going to struggle to call it anything but gigantic.
The metal body and rubber strap have passed the MIL-STD-810G standard, which in English means that the watch has blitzed through numerous tests set by the US Department of Defence.
It sounds like a tough cookie, and it feels like one too. Oh, and it's also waterproof up to an impressive depth of 50 metres, which trounces the rest of the splash-proof Android wear competition.
It feels remarkably solid in the hands, and we wouldn't be too worried about it dropping or bumping into stray rocks or tree trunks, although the lovely burnt orange finish might still pick up a scratch or two.
The strap, while comfortable and flexible, feels rather cheap and tacky, which lets the watch's finish down somewhat.
Unlike most smartwatches which only have one power button, Casio's offering has three, thanks to additional app and tool buttons. The former brings up your installed Android Wear apps, while the latter fires up Casio's own custom apps which include everything from atmospheric pressure readings for hikers to tide information for keen fishers.
You can also access mini versions of some of these tools directly from Casio's custom watch faces by tapping on the miniature watch face dials, which is a nice touch.
Two-face
If the Casio didn't stand out enough from the smartwatch crowd with its design, then it definitely will do with its dual screens.
One is a regular colour TFT LCD affair, while the other is a monochrome LCD display.
Selecting Timepiece Mode reboots the watch into a simpler mode in which only basic notifications are supported. The monochrome display also takes over, and we're told that the watch can last around a month – as opposed to a day – on a single charge.
The monochrome mode is far easier to read under bright lights, and the black and white digits are easily visible under the bright lights of the CES show floor.
Initial impressions
Casio's new Android wear champion is clearly not meant for users looking for an everyday smartwatch that will slip under their shirt cuffs with ease.
Instead, it's aimed primarily at people that get excited by terms like 'altitude tendency graphs' and/or users that need the brains of a smartwatch in a tough environment.
From what we've seen so far, it should handle everything nature throws at it, and if that one-month battery claim holds true, we'll like it even more.
Stay tuned for our full review.