Cello C55SFS4K QLED TV review
Is this British-built 4K TV a homegrown hit?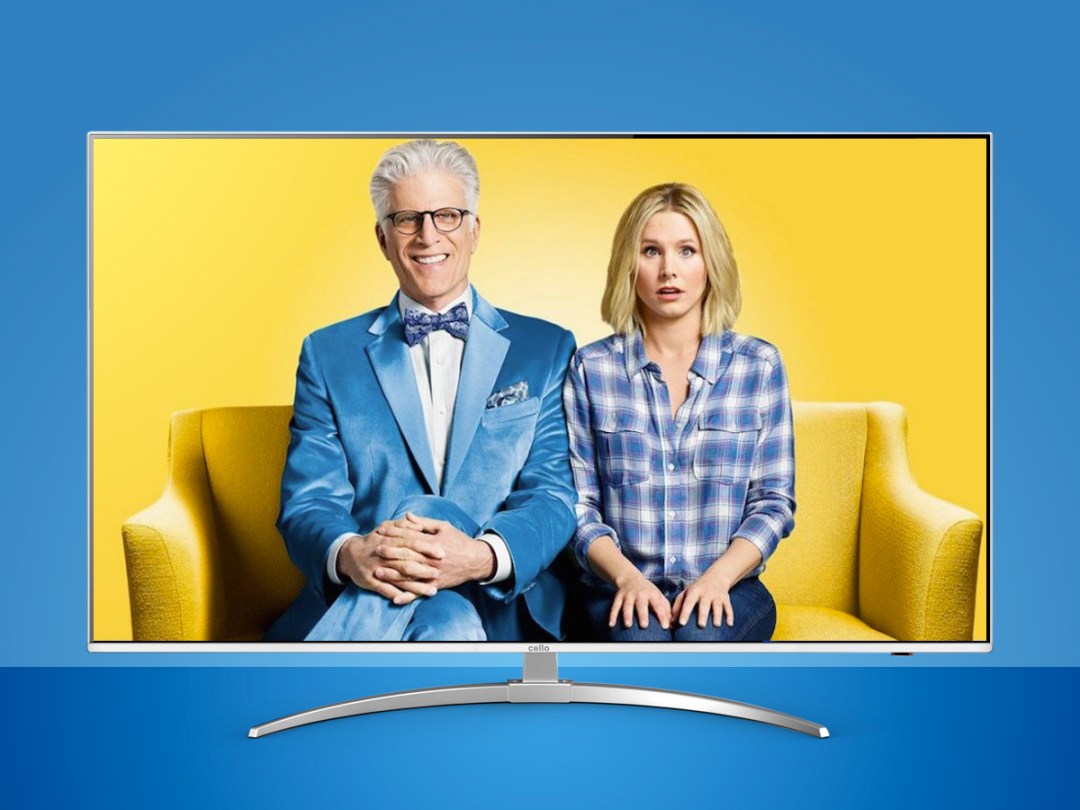 The C55SFS4K is the first QLED screen from British manufacturer Cello, built in the northeast of England and available at what seems like a very reasonable price for a 55in TV with a 4K resolution and HDR support.
While supporting UK-made goods is admirable, let's face it: if this TV doesn't match up to similarly priced screens from the larger likes of Samsung, LG, Philips et al, it's not worth buying.
We've spent a couple of weeks living with it, so let's see how it fares.
Design and build: Steely stand
This TV doesn't scream "budget", to look at it – with the possible exception of the crescent-shaped stand, which looks a little old-fashioned. There's a tiny, narrow bezel like most modern flatscreens, and a bit of stainless steel finishing around that to give it a near-premium air.
Most of the back is also stainless steel, which seems a bit of a waste seeing as it's likely to be placed up against a wall where nobody can see it. It's not the best-looking telly on the block, but it's fairly dashing.
The stand is easy to build, requiring just six screws in total, and feels sufficiently solid. The only other bit of design worth noting, we suppose, is the remote. It's curvy, which helps it sit nicely in your hand, but we're not huge fans of how it actually feels to use.
It uses IR to switch the TV's power on and off, and Wi-Fi at all other times, and neither of these feel as responsive as we'd like, or we're used to. Too often, we found ourselves repeatedly stabbing at buttons to get a response.
Features: Android anguish
The TV runs on an Android smart TV platform, which means you get access to thousands of apps via the Play Store. A good thing, you'd think, with the likes of Netflix, Amazon Prime, Now TV et al providing an endless stream of great video content – plenty of it in 4K and HDR.
Sadly, it's basically the same old Android you'll find on a tablet or smartphone, complete with a UI designed for touchscreens. In all honesty, it's often a bit of a dog to use – you'll frequently need to flip on an on-screen mouse pointer and use the remote like a magic wand to hit buttons designed for a touchscreen interface, depending on the apps you're using.
It's also worth nothing that the Netflix app is awful on Android TVs, incapable of delivering a detailed, non-pixellated picture on anything but a tiny phone or tablet screen. So if you're a Netflix subscriber looking to watch, well, 4K HDR stuff on your new 4K HDR TV, you'll need a third-party means of getting it there – a games console, Chromecast or similar.
Of course, you'll need an internet connection for installing apps, streaming and the like, and to that end the TV has built-in Wi-Fi, as well as an ethernet port.
The TV has also four HDMI 2.0 inputs, a couple of USB sockets, a Micro SD card slot and outputs for optical digital audio and headphones.
The card slot and USB sockets allow you to play back content stored on external devices, as well as add storage to the screen and record from the built-in DVBT2 HD tuner, or connect a wireless keyboard and mouse.
Picture quality: Sharp stuff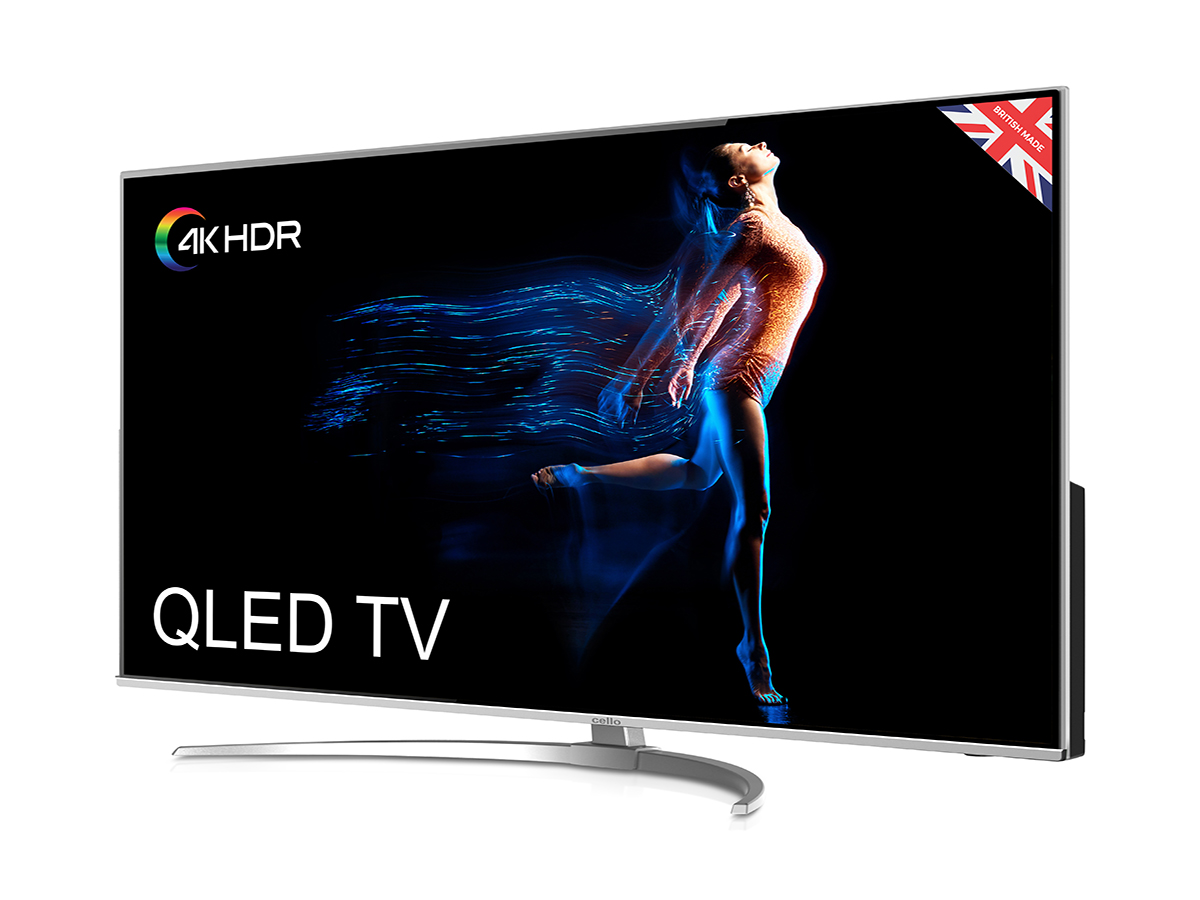 Offering something of a halfway house between LCD and OLED technology, QLED tech has been pioneered notably by Samsung, and not made it into a lot of other manufacturers' TVs.
The idea is to provide the sort of deep contrast and rich colours seen in OLED at a cheaper price, and to a degree it works here: if you're willing to tweak the settings to suit whatever content you're supplying to the TV, it's possible to achieve a pretty impressive picture.
For instance, we hooked up a PS4 Pro and used its Netflix app to watch some 4K HDR material – some new season three episodes of Daredevil, a bit of Chilling Adventures of Sabrina and an episode of eye-popping (literally) sci-fi series Altered Carbon, to be precise.
With some adjustment of the TV's brightness and contrast settings in particular, it's possible to get these looking both natural and punchy, with rich colours, deep blacks and even lighting.
The black levels never approach the utterly inky darkness you'd get from an OLED, however – there's always a bit of light bleeding through from the screen. Regular HD material looks fine too, although we don't think the TV is pulling off any kind of 4K upscaling here. As far as we can tell, the only real form of image processing available is digital noise reduction, which isn't really required if you're feeding the TV high quality source material.
One thing we weren't impressed with is the C55SFS4K's ability with games. Despite trumpeting an 8ms response time, Cello has not included a dedicated game mode in the picture options.
While we weren't sure if it's some kind of built-in image processing that can't be turned off or simply the general lagginess of the screen causing it, we noted plenty of smearing during motion; this happens with anything you watch on the TV, but with fast-moving games it's particularly notable – and far from ideal.
With a PS4 Pro hooked up, the likes of Destiny and Red Dead Redemption 2 look notably sharper, cleaner and snappier on our two year-old Samsung QLED.
Audio quality: Thin gruel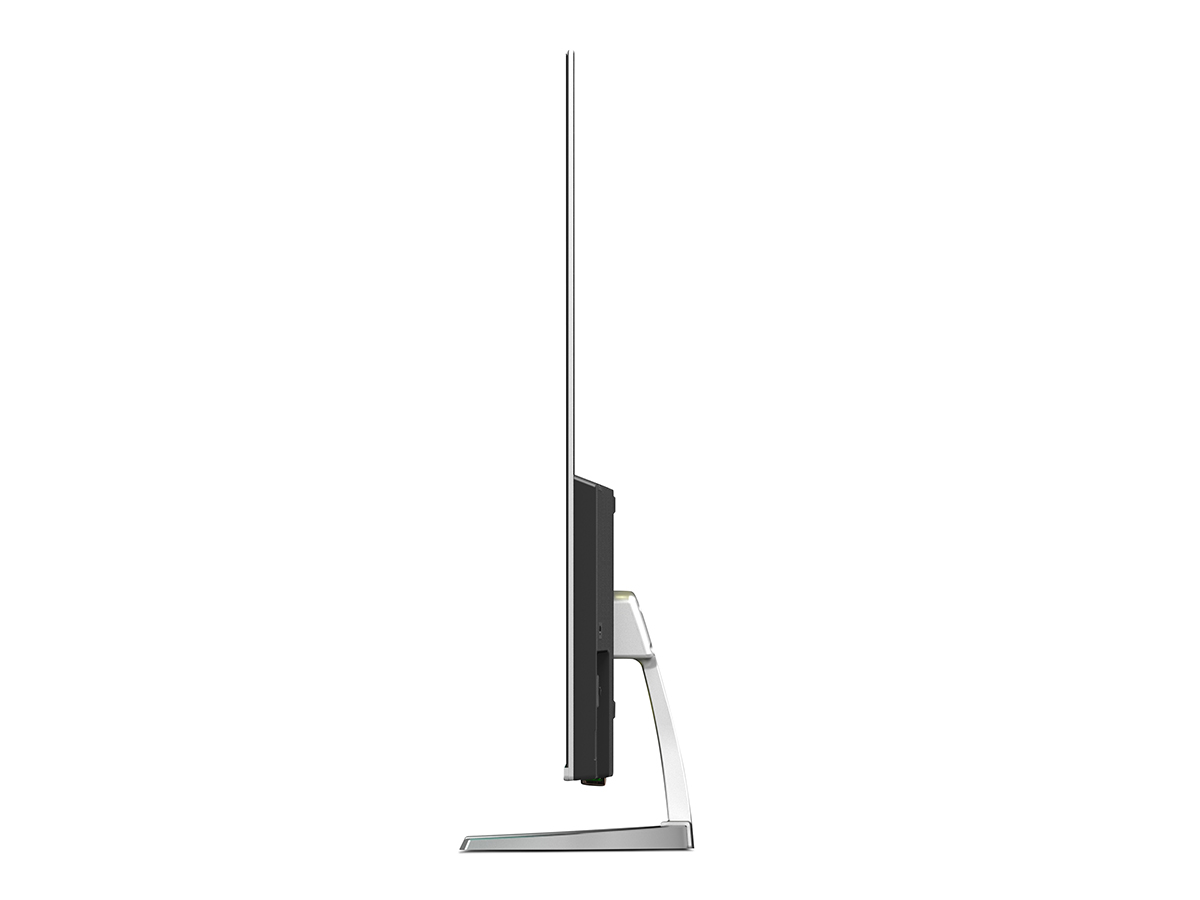 Sadly, the TV's built-in speakers don't provide much of a rousing accompaniment to the decent picture quality. Despite the inclusion of a virtual surround mode and bass boost option, audio is narrowly channelled and bloodless; it's unlikely to fill the sort of rooms in which you'd want to put a TV this large. Probably the nicest thing we can say about it is that it's not distorted or harsh to listen to, but anyone who buys this TV will probably be swiftly searching for a soundbar or similar speaker partner to give it the sort of audio oomph its picture deserves.
Cello QLED C55SFS4K TV: verdict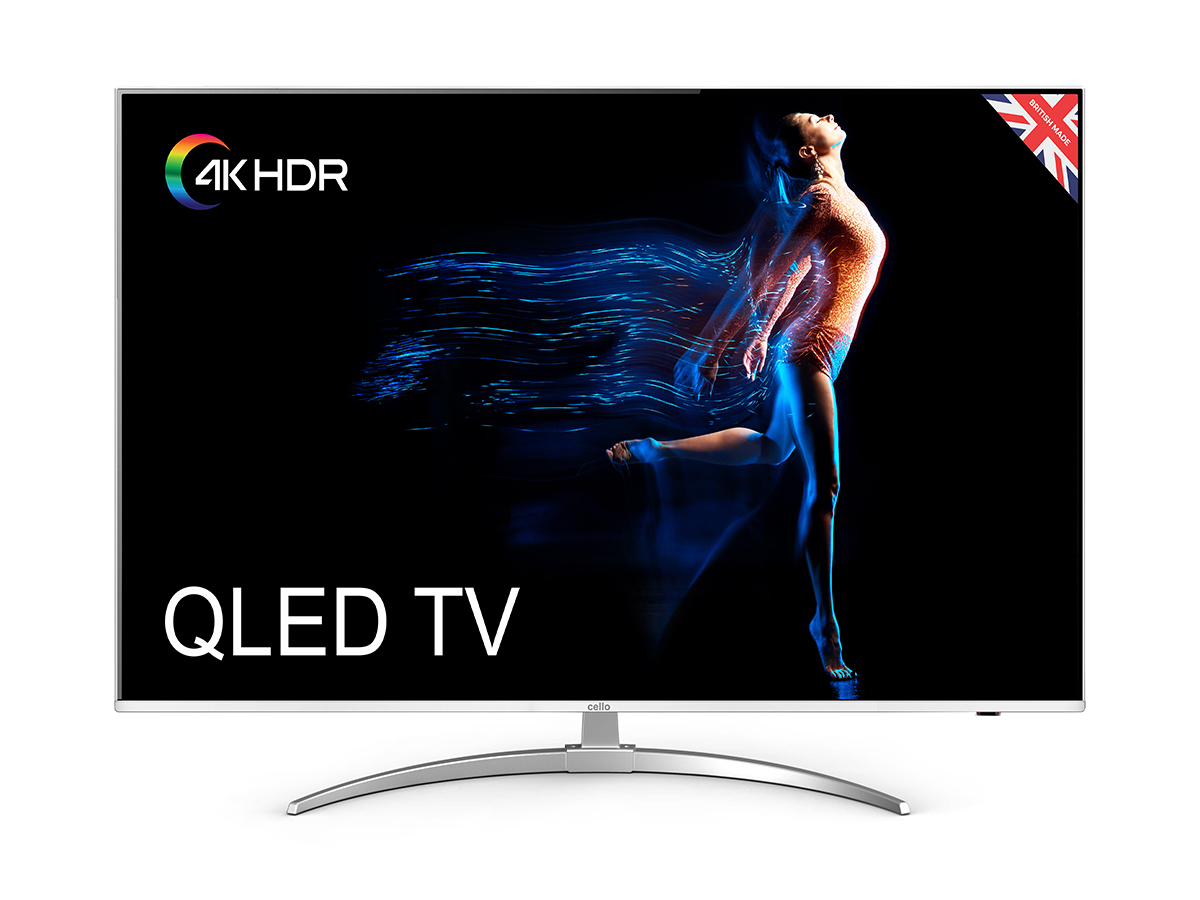 £800 for a 55in 4K QLED TV doesn't sound bad at all (you'd be expected to pay around £200 more for the equivalent Samsung model) but while watching and using the C55SFS4K, we couldn't help but feel we'd be willing to shell out a bit more for a TV that offers a crisper image (particularly for gaming), livelier sound and a slicker user experience.
Buying a budget model is always going to require compromises, and this TV's image quality isn't terrible by any means – but we'd advise shopping around for older Samsung models if you've got your heart set on a QLED screen.
Stuff Says…
It's affordable, but its Android-based smarts and image quality are less than stellar
Good Stuff
Decent 4K image quality
Fair price tag
Bad Stuff
Some smearing with fast motion
Android TV isn't for everyone
Audio is a bit lifeless
Unresponsive remote