CES 2015: Asus Zenfone 2 hands-on preview
Asus' latest Android smartphone is an affordable beast
They don't make smartphones like they used to anymore. Not in a bad way, because Asus is about to create more waves in the industry with its Zenfone 2.
The newly unveiled Android smartphone is setting the trend that we've already been seeing – bigger, better, more powerful smartphones at a fraction of what it used to cost.
To put things into perspective, the Zenfone 2 is a US$199 device. And it's not shy on the hardware either. Powered by Android 5.0 Lollipop, this phone comes with a 5.5in full HD display, a 64-bit Intel Atom quad-core processor, and 2GB of RAM.
Let that sink in for a while. Done? Okay, you can wipe that surprised look off your face. In reality, does it really deliver value for money?
The Zen of design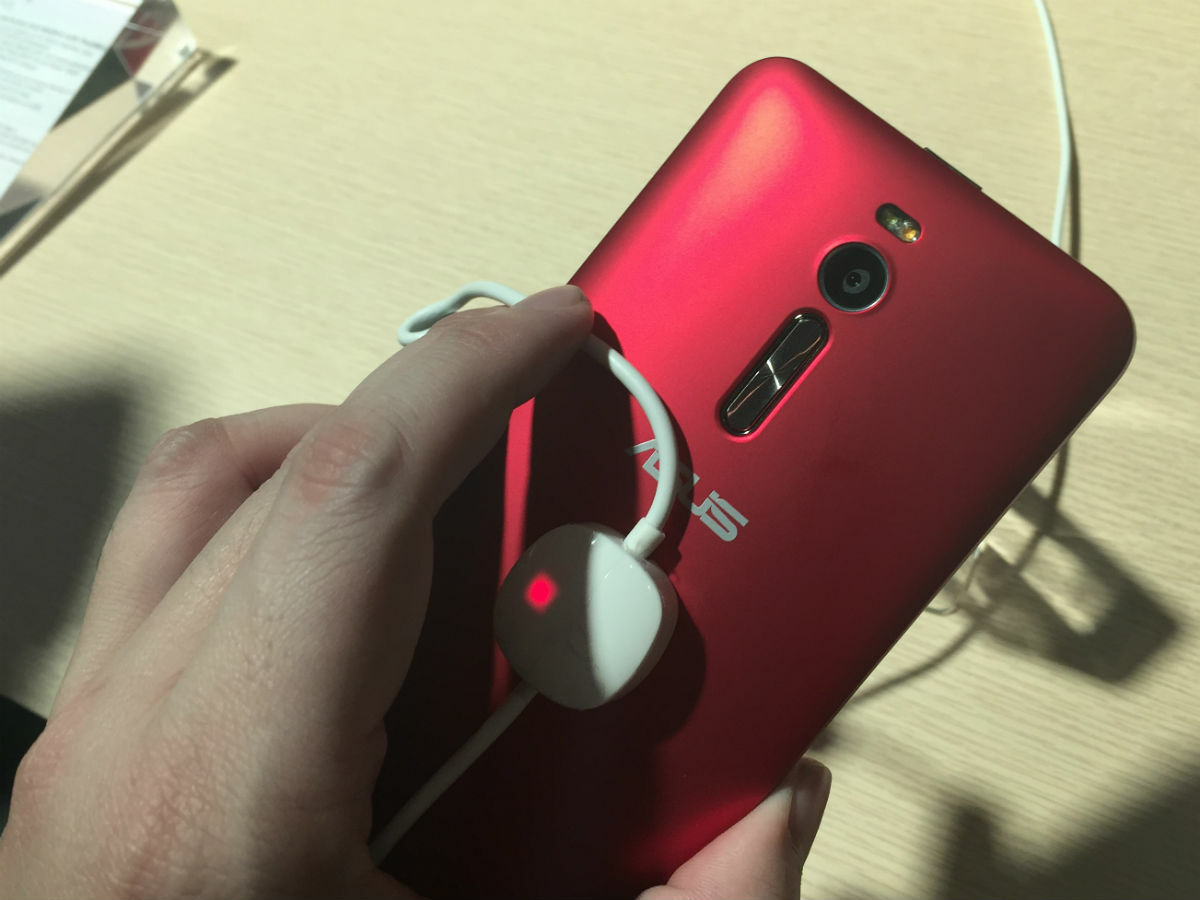 We'll be honest here – you won't find any design breakthrough with the Zenfone 2. The same DNA from its previous Zenfones are apparent here, so you get the same easy handling with the Zenfone 2.
If you're looking for that cool, metallic feel, search no more – the Zenfone 2's brushed metal should impress. It's still rather light to handle and surprisingly sturdy. Just don't go bending it, and to be honest, nobody in their right mind would do that.
Rear buttons, sound familiar? This won't be the first similarity you'll see if you place it with a certain South Korean company's phone. The good news is, this design makes the buttons easily accessible.
Owl-vision cameras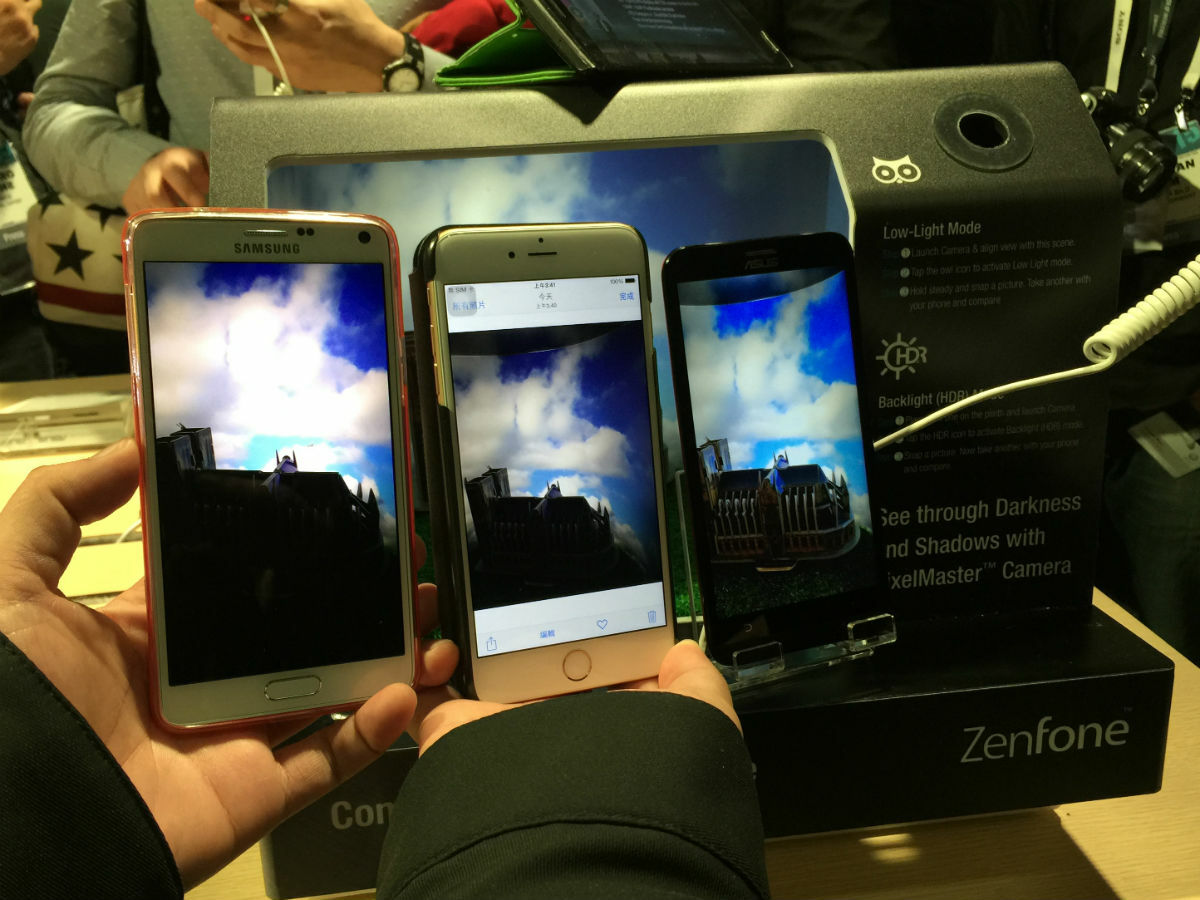 Before we talk more about the Zenfone 2's hardware and software, there's something of interest here – its 13MP rear camera, placed right smack in the centre. It does very well when it comes to framing subjects within the rules of third, while the flash sits right below the camera sensor.
Which, by the way, promises better skin tones. The Real Tone LED flash, as it's called, throws two colour tones out, thus ensuring the right white balance for skin colours. Again, sounds awfully similar, and we'll let you figure this one out (which is relatively easy).
The Zenfone 2, however, does have a unique feature worth bragging – its PixelMaster imaging technology. More specifically, the low-light imaging is touted to be miles ahead of its competition. The proof, as they say, is in the pudding when we saw a side-by-side demo of the Zenfone 2 with a Samsung Galaxy Note 4 and Apple iPhone 6 Plus. The non-Asus devices, running on HDR mode, doesn't seem to handle low-light shots as clearly as the Zenfone 2.
But that's one aspect that we've only seen. The results might be different from what we see in a controlled environment, but till then, Asus takes the win here.
That, and a front 5MP camera for that dreaded selfie. If anything, this proves that selfies will never die off.
On display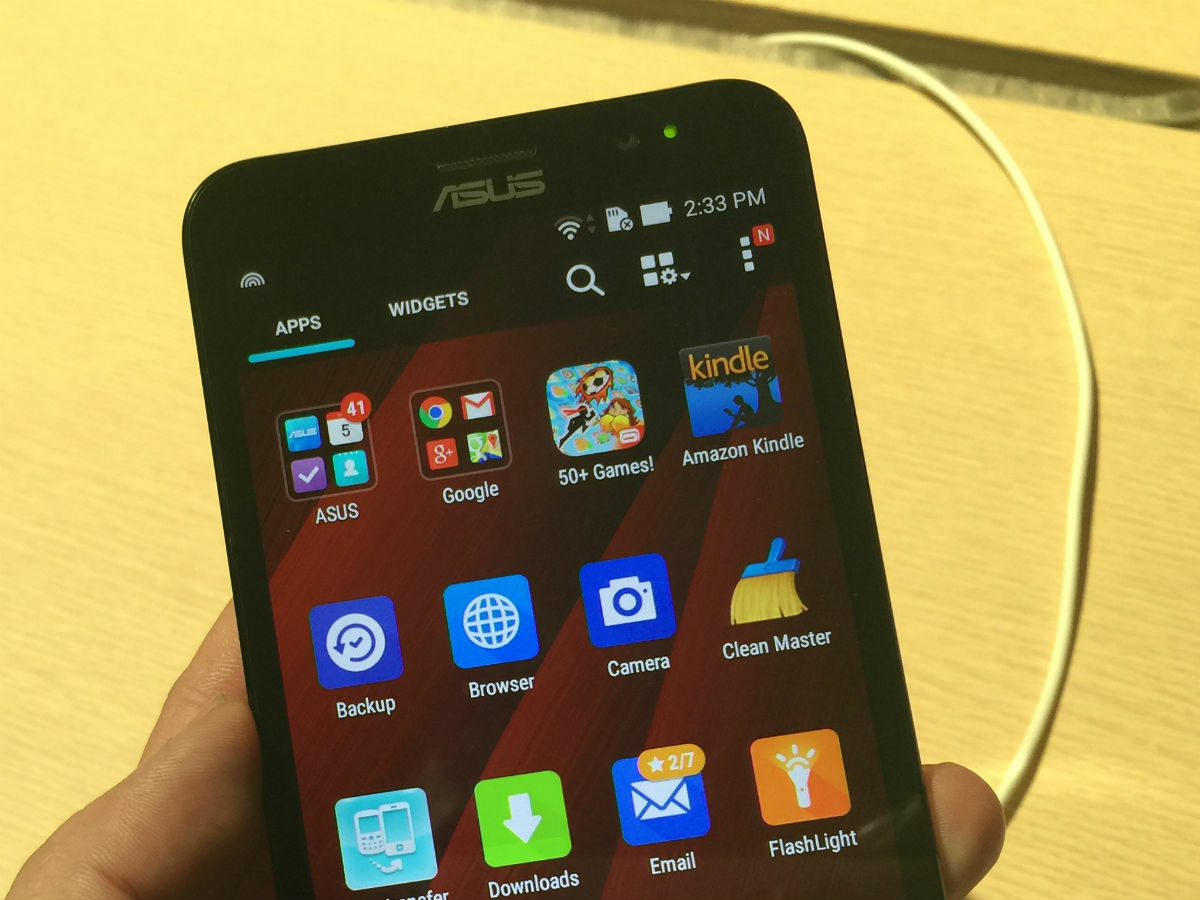 Back to the usual program then – its 5.5in full HD display is somewhat of a below average resolution for flagship devices nowadays, what with 2K screens flooding our eyes lately. But in truth, the Zenfone 2 still delivers pretty sharp visuals, clocking a not too shabby 403 pixels per inch.
It's certainly not as rich in colours as AMOLED displays, but it's not going exactly a monochrome affair either. From the images we've seen on the Zenfone 2, they are crisp, sharp and have enough colours to make your eyes glued to the screen. Just remember, it's always the source that matters – throwing a crappy 720p video on this full HD screen is a crime in itself.
Being Zen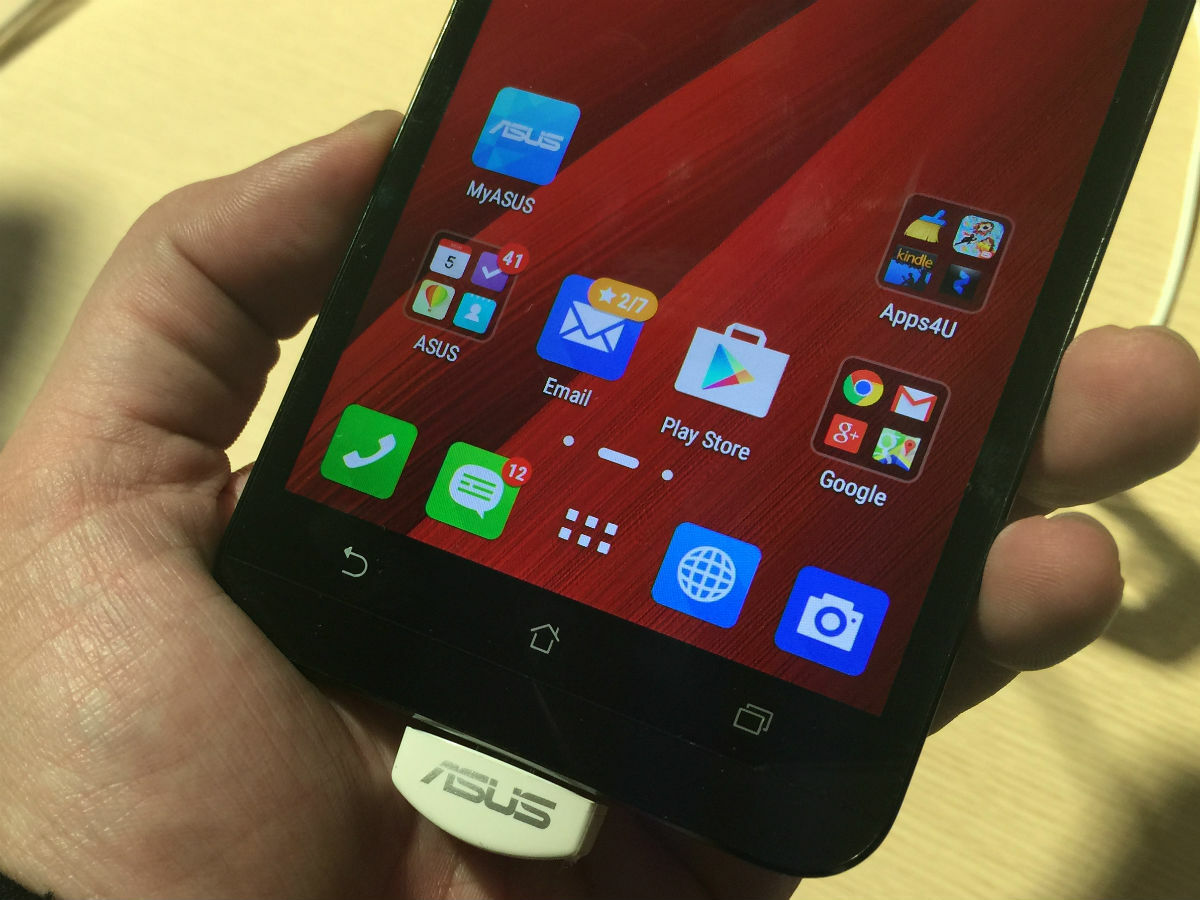 The beauty about Android smartphones is the level of customisation. Asus' ZenUI has gone through several iterations, each cleaner, simpler and much more intuitive. The latest update to its ZenUI delivers even more customisation options, including unique launchers and themes that'll switch out the whole UI for another that catches your fancy.
Another trick up its sleeve – creating gestures to access apps. The resemblance, again, is uncanny to what others have been doing. Yet, it's also a nod that the feature's actually useful – after all, imitation is the sincerest form of flattery. We've had a go with the gestures, and truth be told, it feels more fluid when it's applied to the ZenUI.
Zen-like performance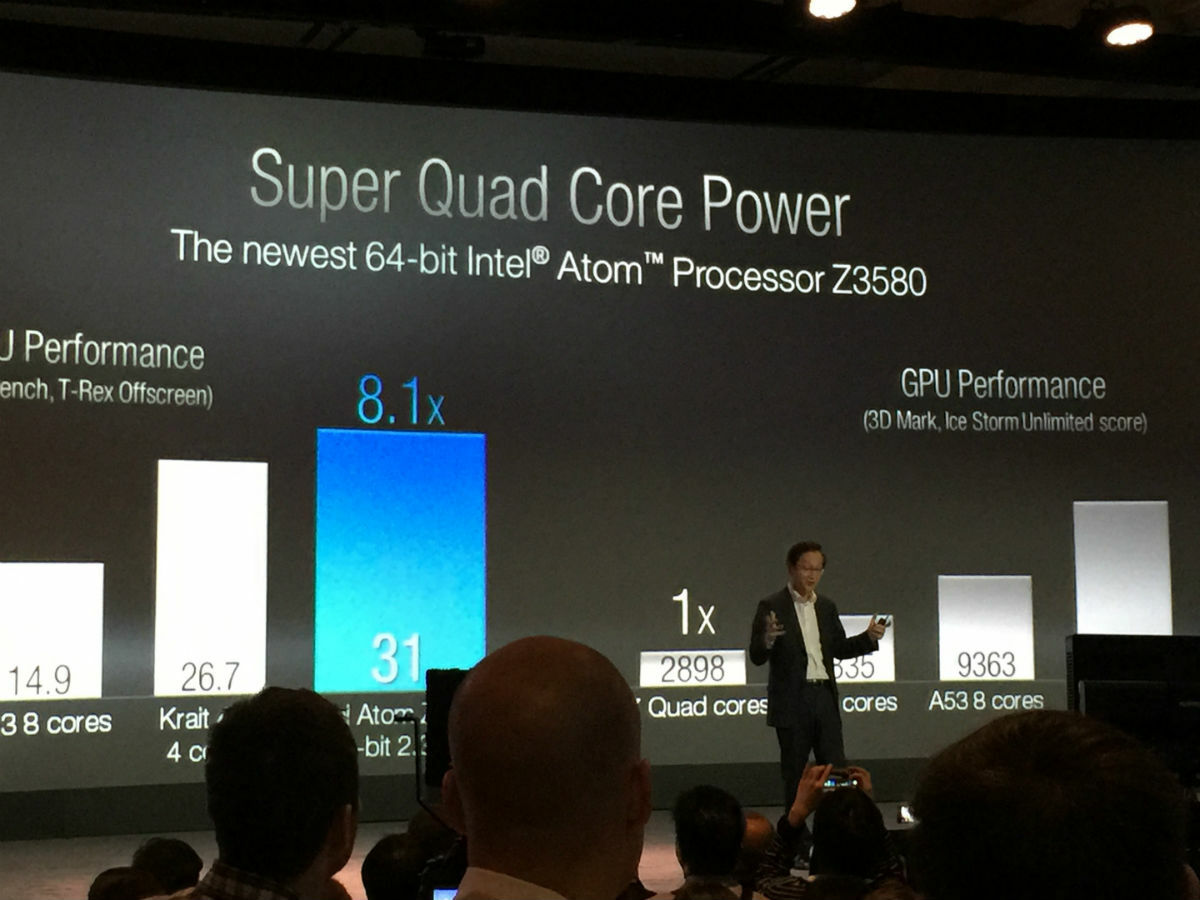 Asus and Intel have a really close-knit relationship. So close, you're seeing the latter powering the Taiwanese company's device. And the signs are there – 64-bit processors will be the norm within the year, as evident with the Intel Atom quad-core processor powering the Zenfone 2.
There's no shortage of memory too, with two variants to choose from. If you're on a tighter budget, the version with 2GB of RAM is sufficient to keep your multitasking habits fully satisfied. Go for broke, and you'll get the world's first smartphone with 4GB of RAM, made possible by a 64-bit processor.
We've had a short go at the demo devices, and if these early units are an indication of what's to come, we're impressed. Smooth as butter, the ZenUI showed no discernible lag when we swiped across different pages in the app drawer. We launched a few apps, and the loading time was almost instantaneous.
That said, this will be looked at closely when we subject the review unit to a battery test. Speaking of battery, the 3000mAh battery powering the Zenfone 2 should provide up a full day's worth of use. Again, it's another story that awaits when we get the final unit.
Initial verdict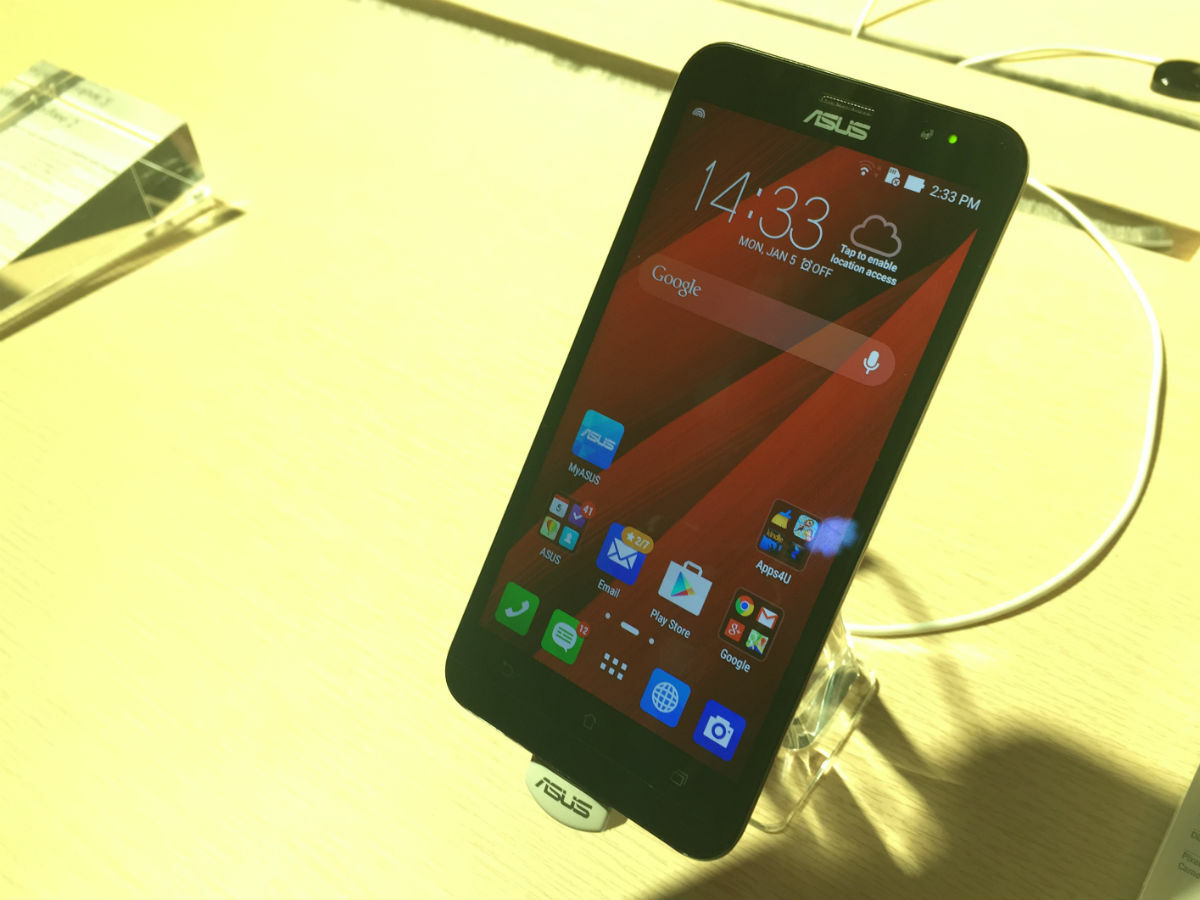 Asus has consistently thrown a few impressive announcements over the years, mostly along the affordable angle. The Zenfone 2's starting price of US$199 and the above average hardware that comes with it are head-turning, but as with all affordable smartphones, the caveat won't be known till we've actually had a full run with the final unit.
But for now, it's safe to say that Asus is giving other smartphone makers another reason to worry when the Zenfone 2 is available in March 2015.