Citroen C5 X review: funky French PHEV
Quirky charm and decent economy for anyone tiring of the trend for SUVs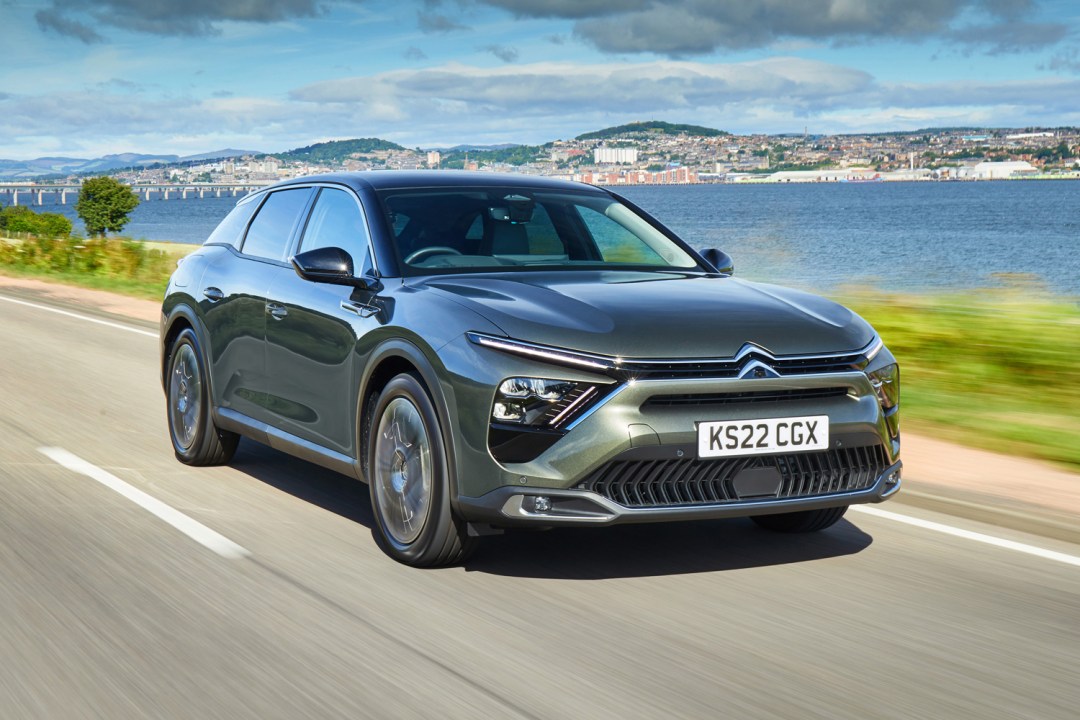 Citroen has never been a car maker to do something straightforward when there's a twist or tweak on a format to be had. Case in point: the Citroen C5 X. It isn't really a SUV, doesn't properly fall into saloon car territory, and comes across as slightly, er, estate-ish. Except it isn't quite that either.
While you're trying to figure out exactly what it is, the car grows on you very quickly. As a bonus, the larger format brings room, and lots of it – especially on the inside.
From the outside it's got properly cool looks, with a low roofline that makes it feel poised and purposeful on the road. Combined with big 19in alloys and one of Citroen's gorgeous current colours, the C5 X is really appealing. There's plug-in hybrid appeal, so economy is on the cards, although it's pretty punchy too. A 1.6 litre engine mated to an 8-speed auto box can deliver a 0 -60 mph time of 7.9 seconds and get it up to 145mph. Not bad at all for a biggish car.
The styling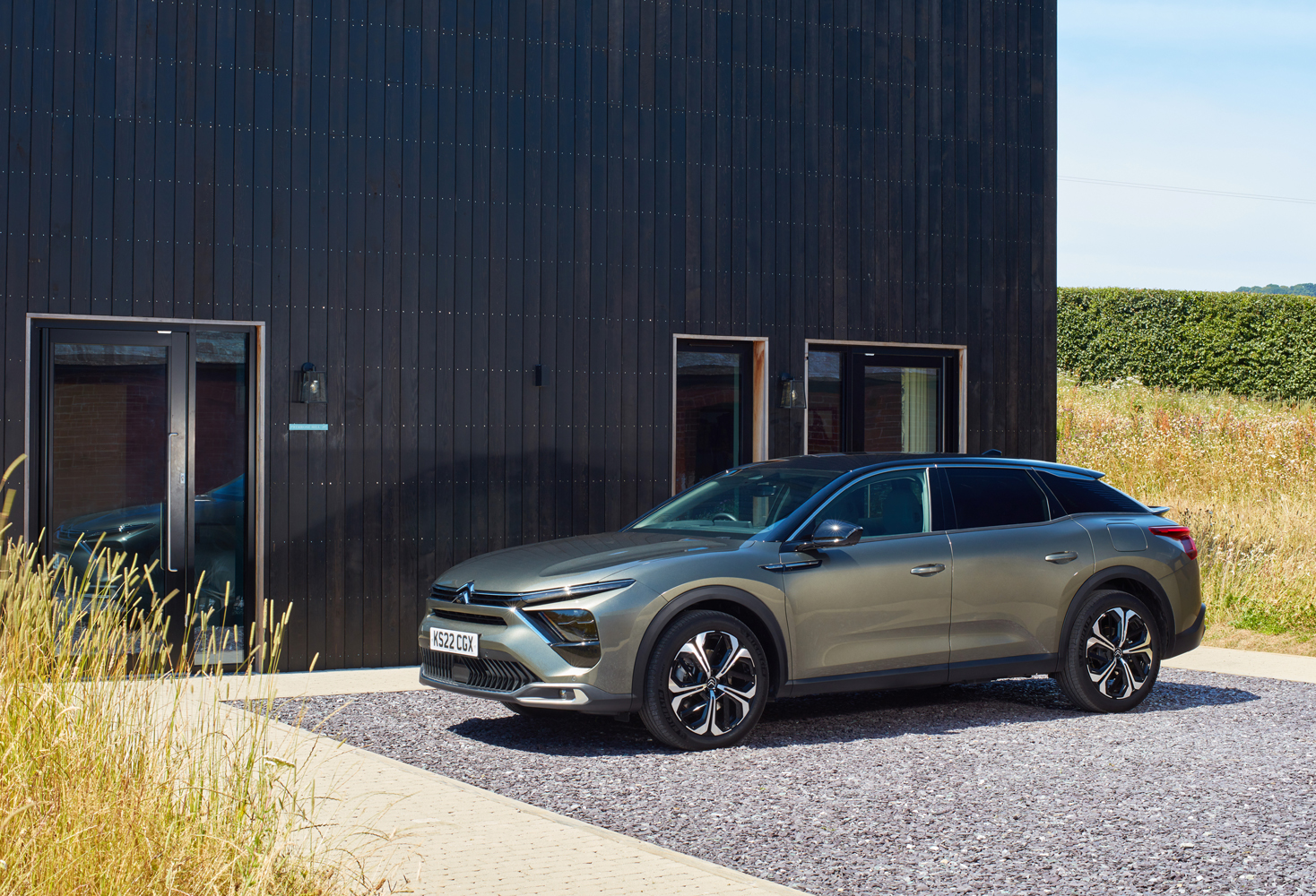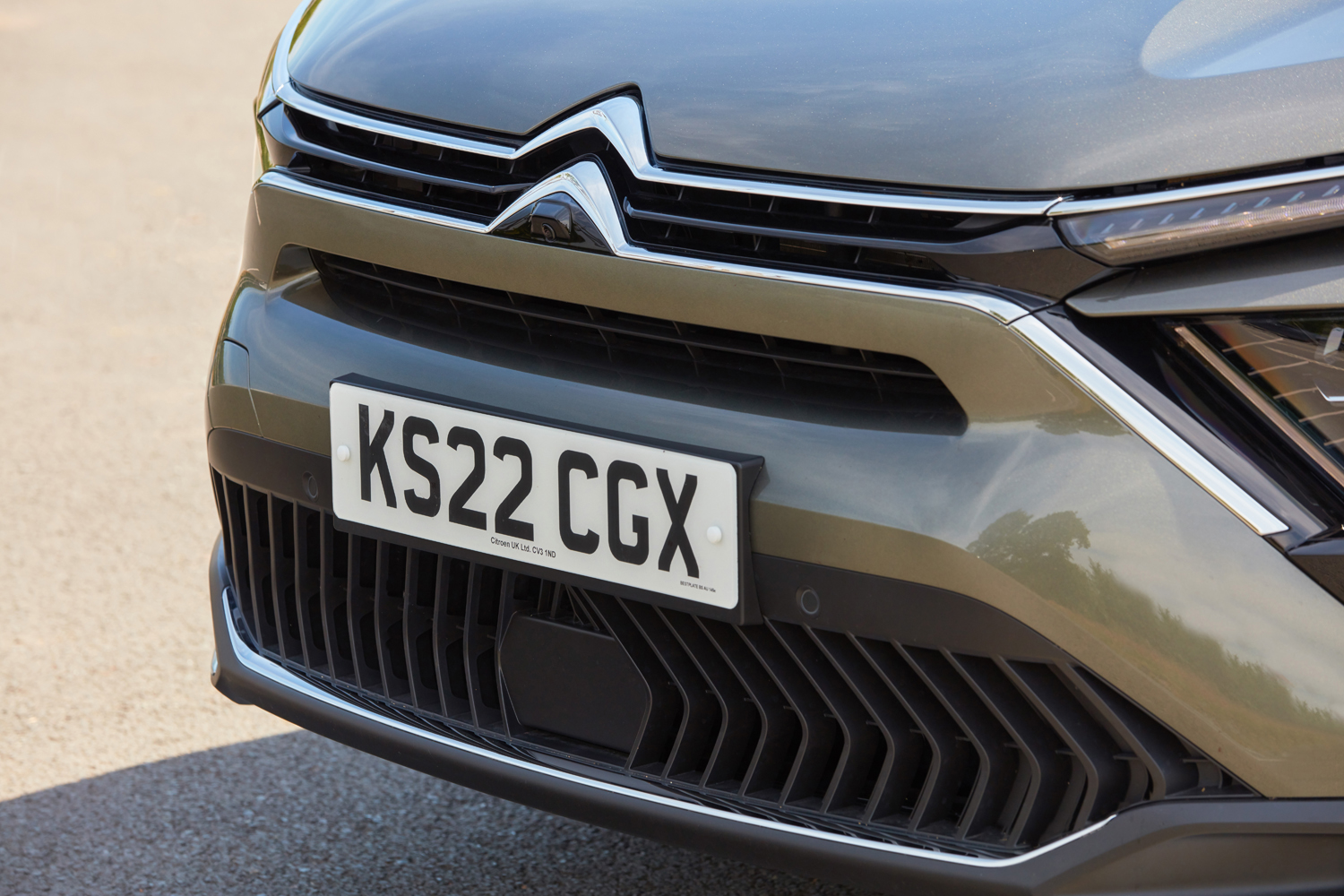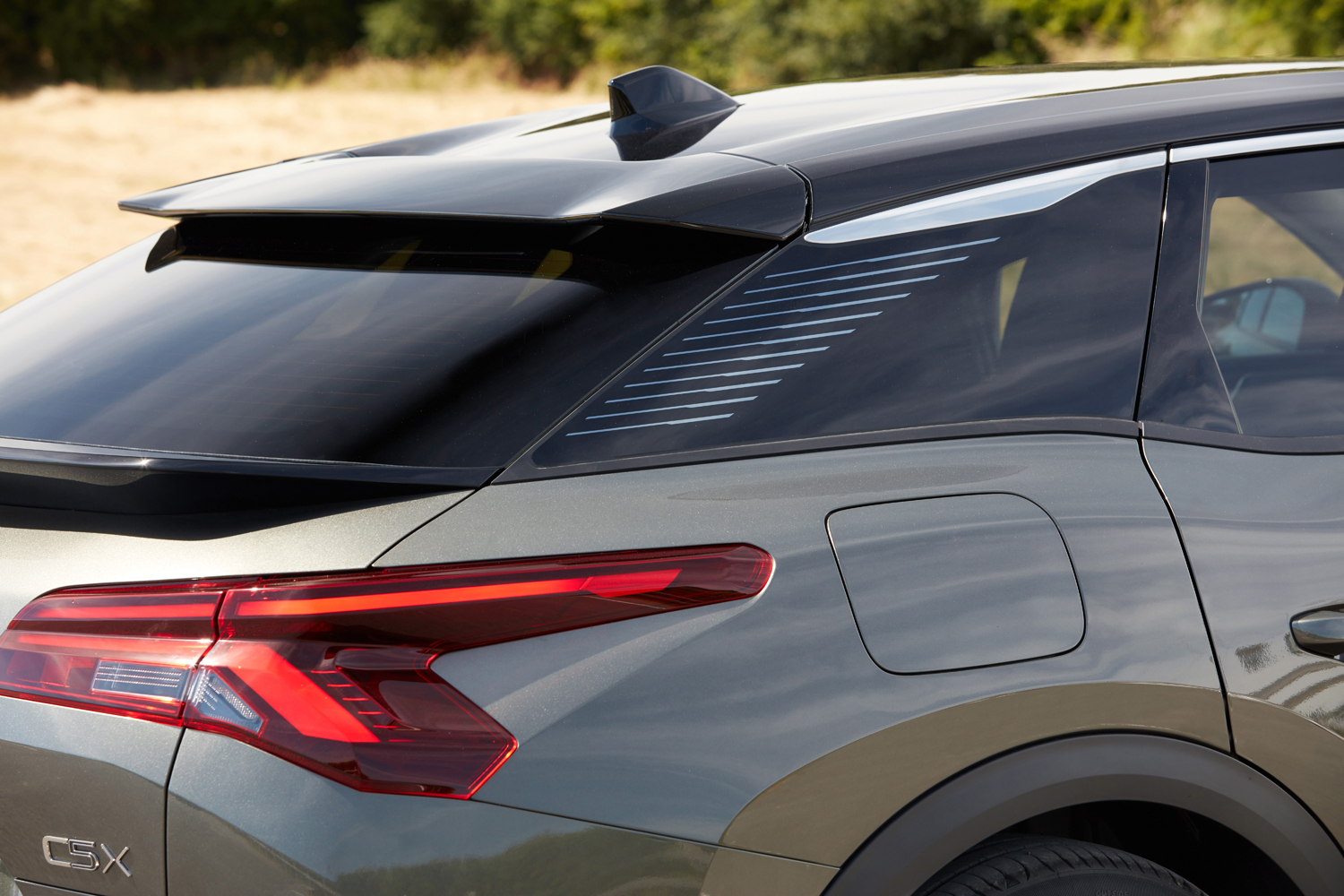 Citroen has done a very decent job making the C5 X look that little bit different, with some interesting lines. The front and rear ends are highlights, with a neat combination of trim and body accents leaving a positive impression. The car also looks good in profile, thanks to that low roofline, while the chunky alloys add fizz from the bottom up. Top up that formula with a range of cool colours and things are off to a great start, before you move on to the main treats found inside.
We went in at the top of the range with the C5 X Shine Plus edition – there's an entry level Sense Plus or a mid-range Shine variant if you want less frills. This being the best of the bunch the extras are plentiful, especially when it comes to the heated and ventilated seats, along with a powered tailgate. The boot, incidentally, is big but not as big as you'd expect for a car of this stature.
One of the best bits about trying any Citroen is opening the door, slipping into the always-comfy seats and seeing what those French designers have managed to do differently. If you've experienced any of the recent crop of models, there's a fairly common theme going on, with the most obvious thing being the dashboard dials and instrumentation. You also get the standard Stellantis drivetrain control options located in the centre console.
The so-called Advanced Comfort Seats are a definite highlight of the Shine Plus model. They are as advertised, with massage capability adding to the already friendly and forgiving feel of the trim. The finish is deceptive, as you don't expect them to be quite as comfortable as they are. The overall feeling whenever you return to the car is that you're sinking into a favourite chair at home. It's an impressive sensation.
The drive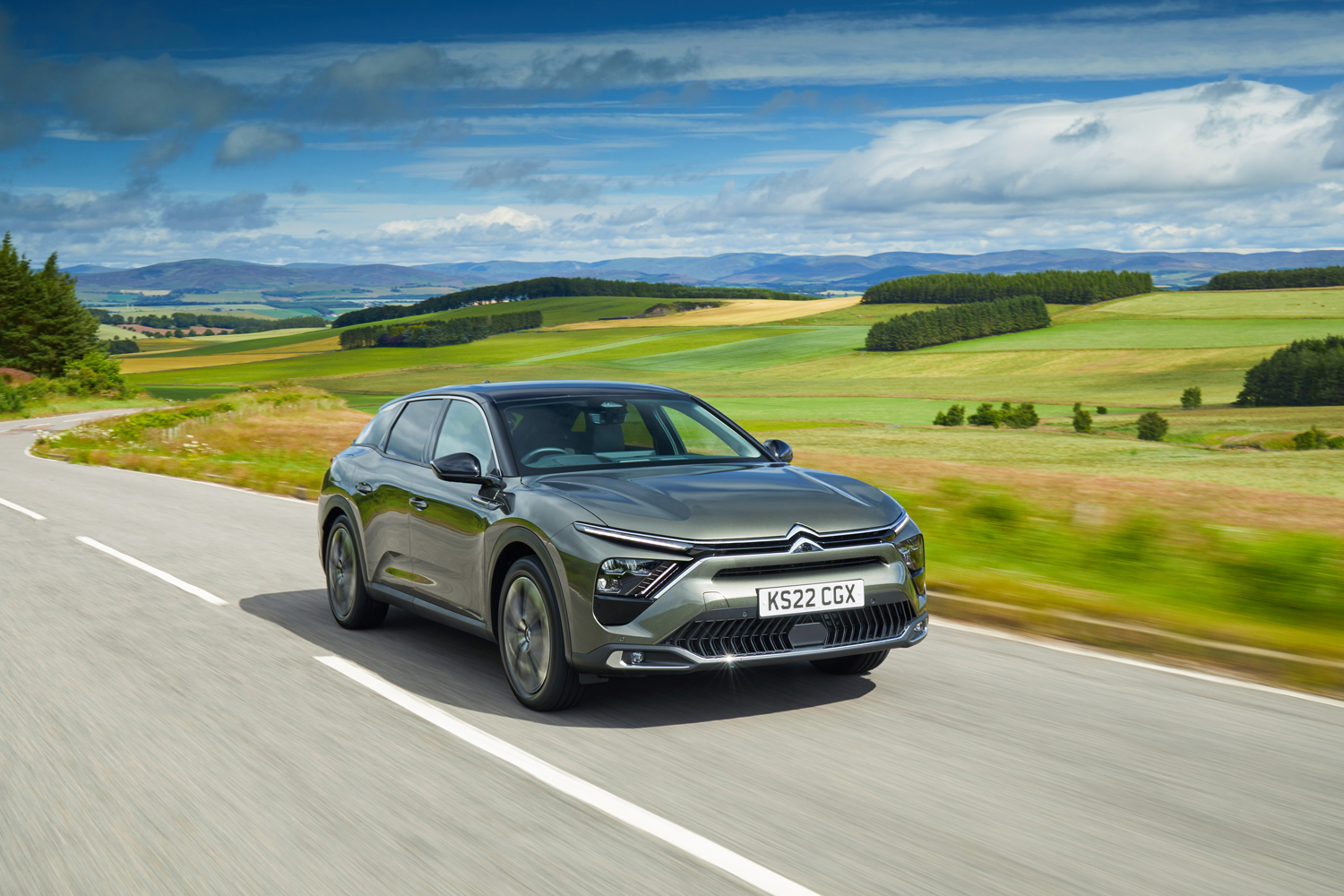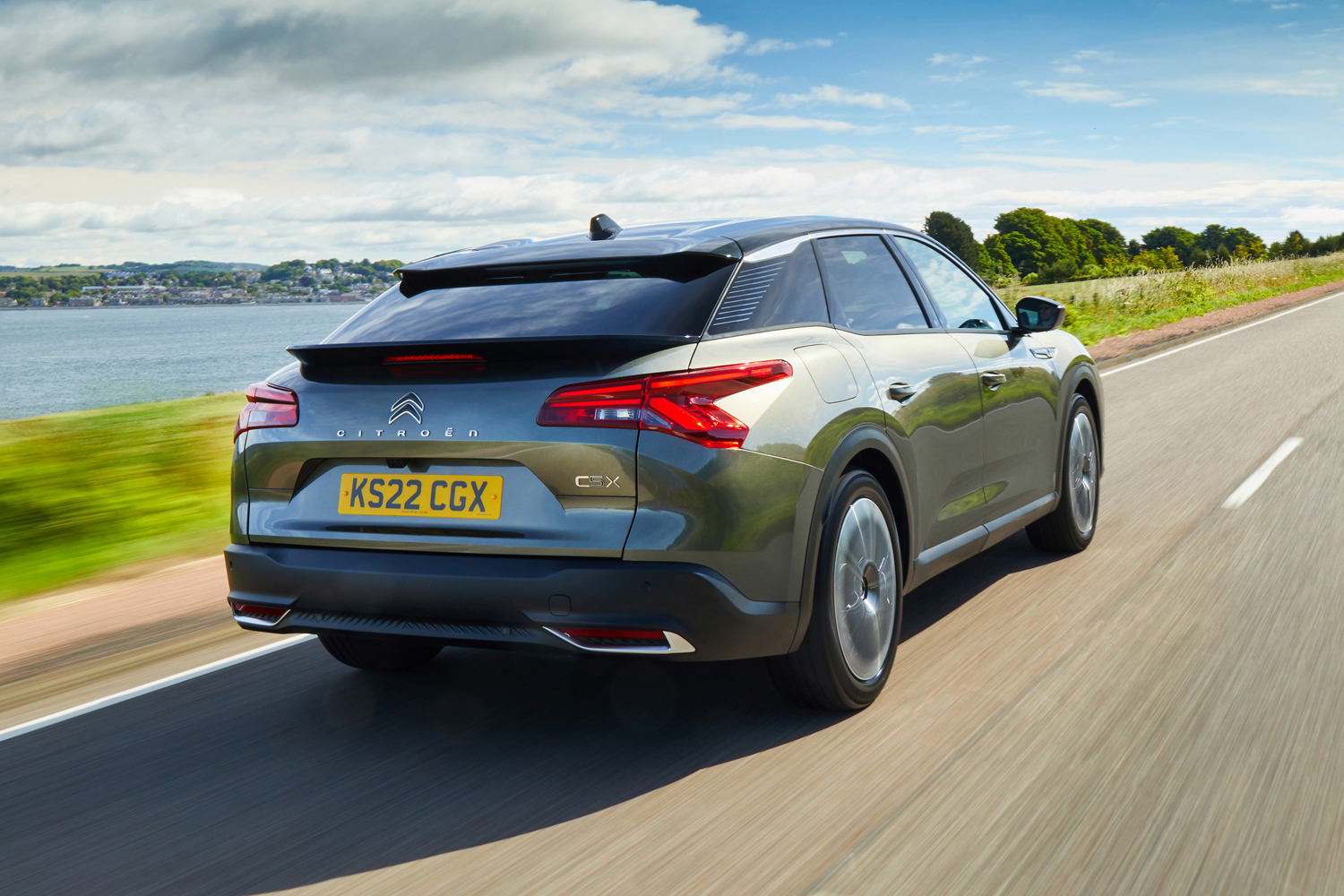 Plump for plug-in model and you get eager performance from the petrol engine/electric motor combo, which delivers 178bhp and produces lively yet quiet motoring. It'll deliver solid economy too: up to 236mpg, according to the WLTP figures. While the electric range maxes out at around 38 miles, this is still a really practical amount for doing lots of local runs on battery power only.
Considering its fairly low-slung stance, the C5 X sits quite high off the ground, which results in a reasonably high up driving position. This proves handy as the C5 X is a sizeable thing, so having a good feel of where it begins and ends is a bonus. As is the 360-degree parking camera.
The C5 X is super smooth to drive and ride quality is boosted thanks to its Advanced Comfort suspension. This adds in an excellent level of handling, which is compounded by selecting Comfort mode when driving. There's a little bit of floatiness from the spongy suspension effect from time to time, but that's only really evident on the worst examples of our rough and ready highway network, or where unpredictable corners rock the boat. Overall though, the C5 X is more than capable in most driving scenarios.
The technology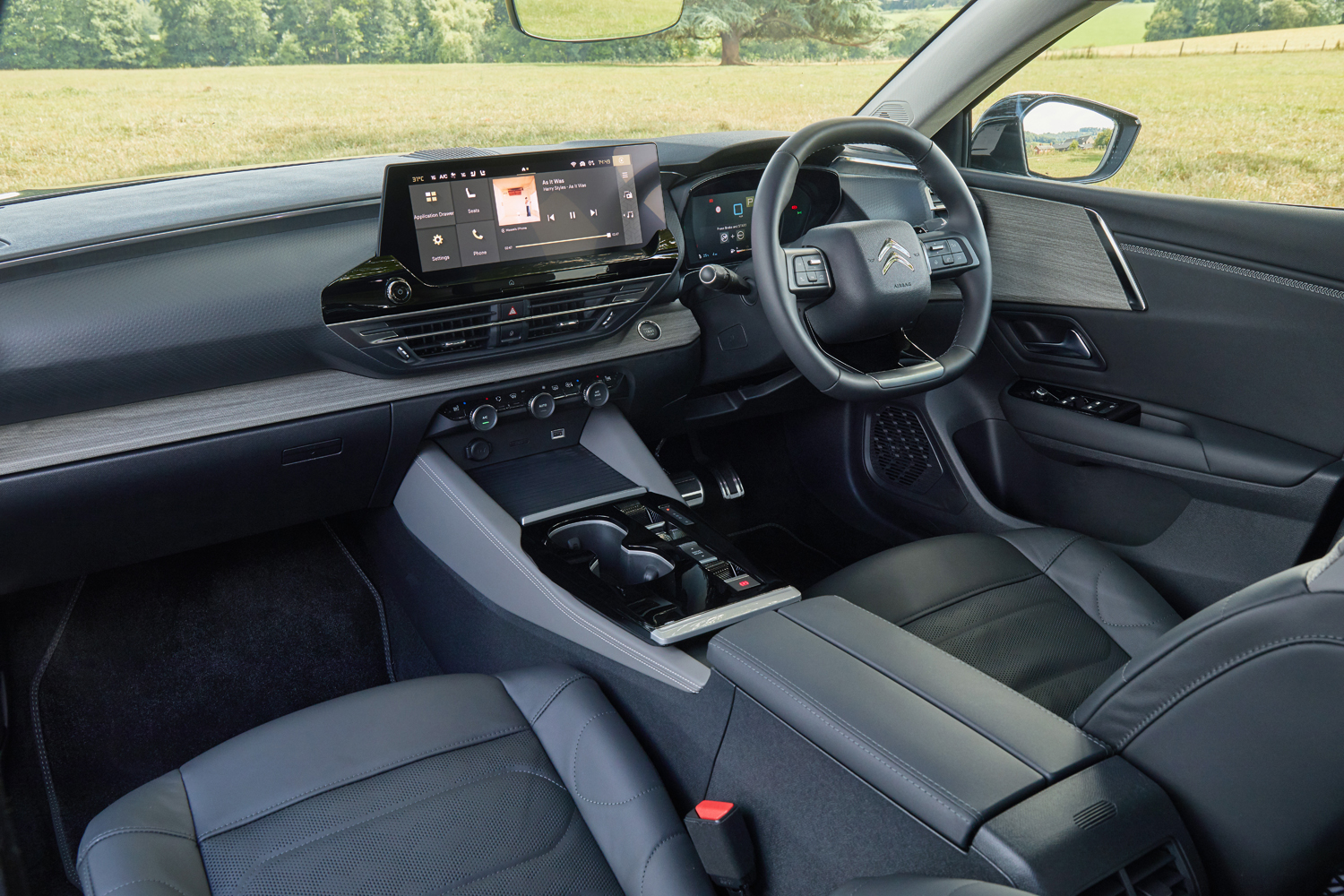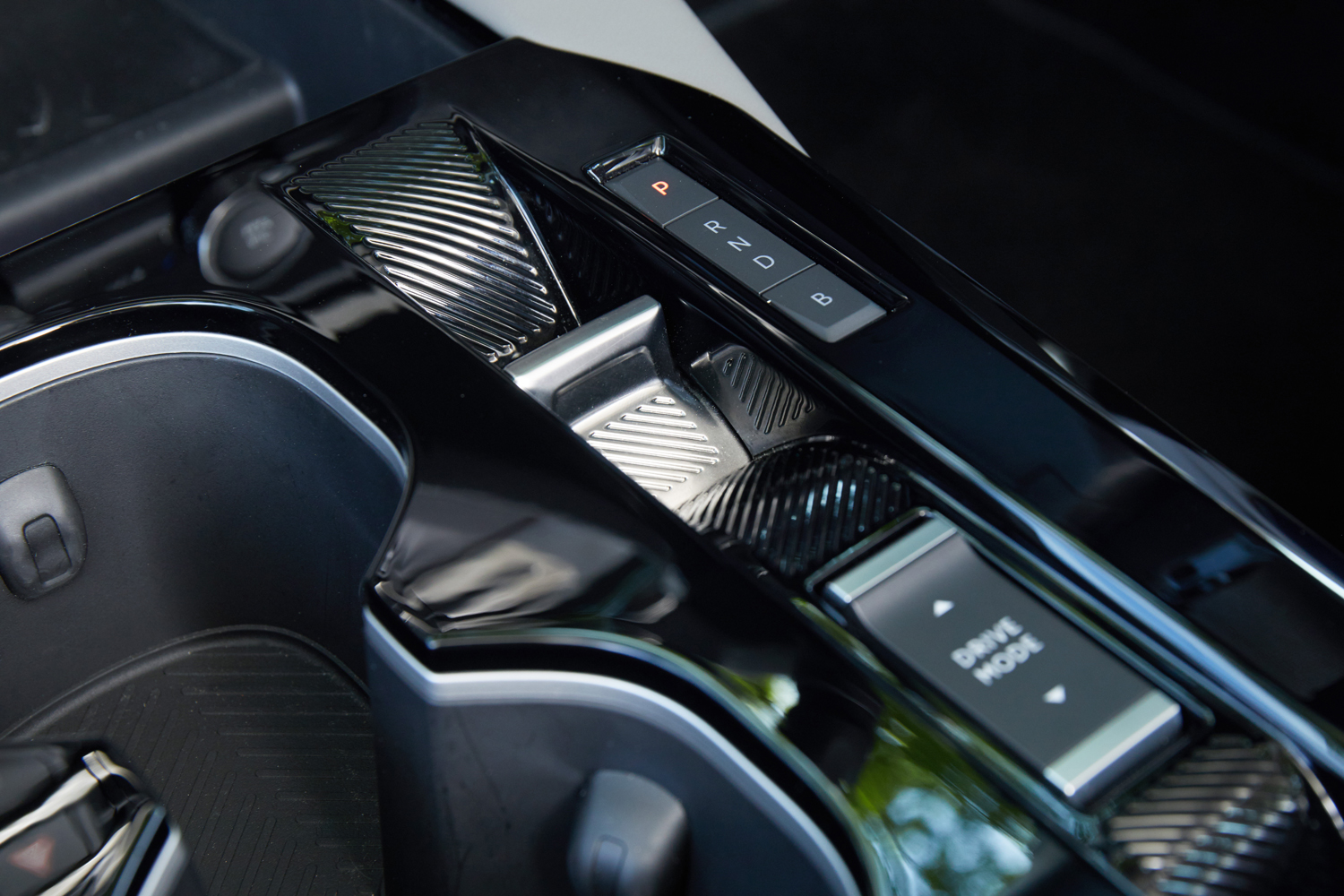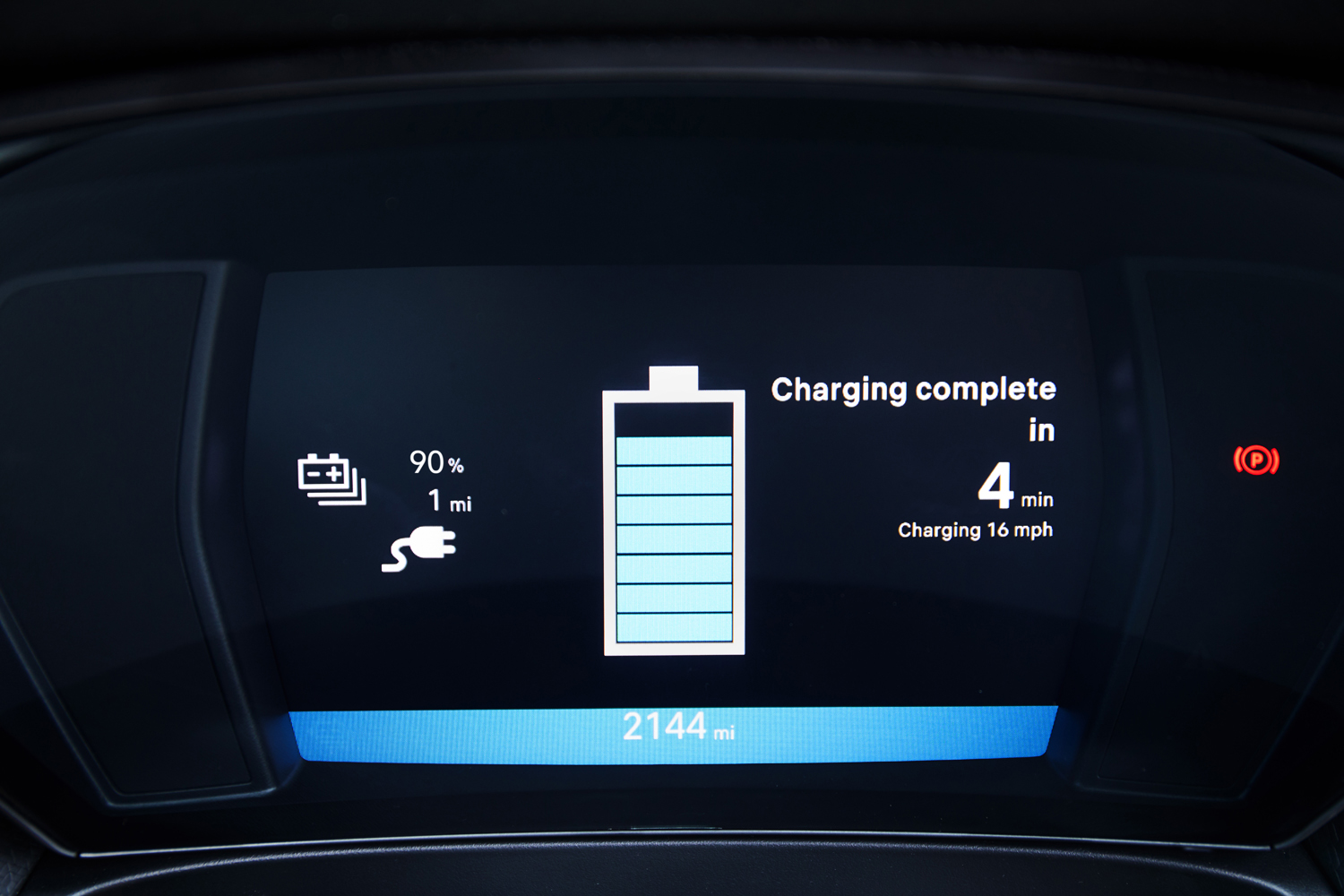 You might be impressed by the general look and feel of the C5 X's interior (which is rather pleasing, it has to be said) but the tech on offer is more of a mixed bag. There's nothing too weird about the controls, with plenty of physical buttons for climate and suchlike. There's touchscreen fun to be had too, via a 12in landscape arrangement with the likes of Android Auto and Apple CarPlay, DAB radio and, naturally, satellite navigation.
Slightly less impressive is the rather low-res feel of the display, which doesn't render graphics quite as impressively as you'd hope for. It all works reasonably well, however. The same goes for the speedo display in front of the steering wheel too. It all looks quite arty, but the effect isn't as convincing as other aspects of the car. Our car came with a head-up display, which got more glances than the standard dials.
Front and rear occupants get their fair share of charging points, while there are also 12V power outlets in both the console and boot. There's a MyCitroen Drive Plus bundle too, which lets you customise most of the infotainment options, and adds wireless phone charging and a suite of ADAS controls.
Citroen C5 X Hybrid 225 verdict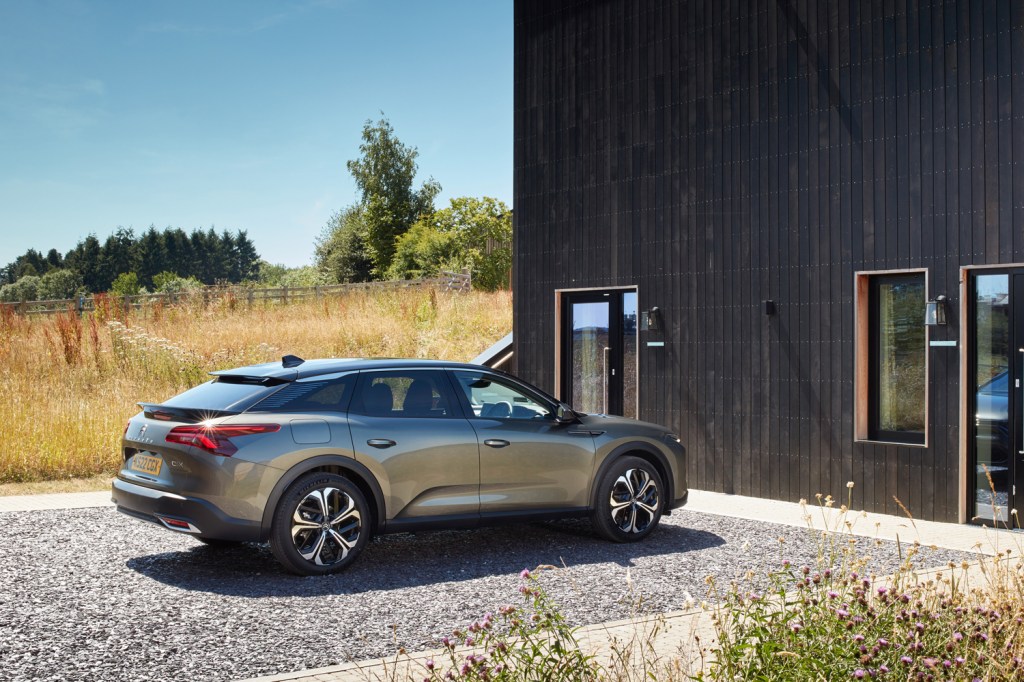 For a top-of-the-range C5 X, you're looking at adding £200 roof bars, a £500 audio upgrade and the lovely though expensive Advanced Comfort seats for £800. Paintwise, the metallic finish was £560 – although the bi-tone roof paintjob was an additional £350. That adds up quickly, but skip those extra frills and the C5 X still looks the part.
It's good to drive something that does at least appear a little but different. This is classic Citroen, offering something reasonably unique and features comfort as well as interesting highlights. There's even reasonable economy too. Given the size of the car, the latter makes it of particular interest for anyone who has had enough of the whole fad for SUVs and feels like it's time for something different.
Stuff Says…
The Citroen C5 X is comfortable, economical and offer something a little bit different compared to myriad SUVs
Citroen C5 X technical specifications
| | |
| --- | --- |
| Engine | 1.6litre petrol, plus electric motor |
| Battery | 12.4kWh |
| Power | 178bhp |
| Torque | 185lb ft |
| 0-60mph | 7.9sec |
| Top speed | 145mph |
| Fuel economy | 236mpg (combined) |
| Charge rate | 100kW |
| Cargo volume | 485 litres |