Coros Apex 2 Pro review: solid, not spectacular
Bigger battery life, bumped up price but still a solid multisports all-rounder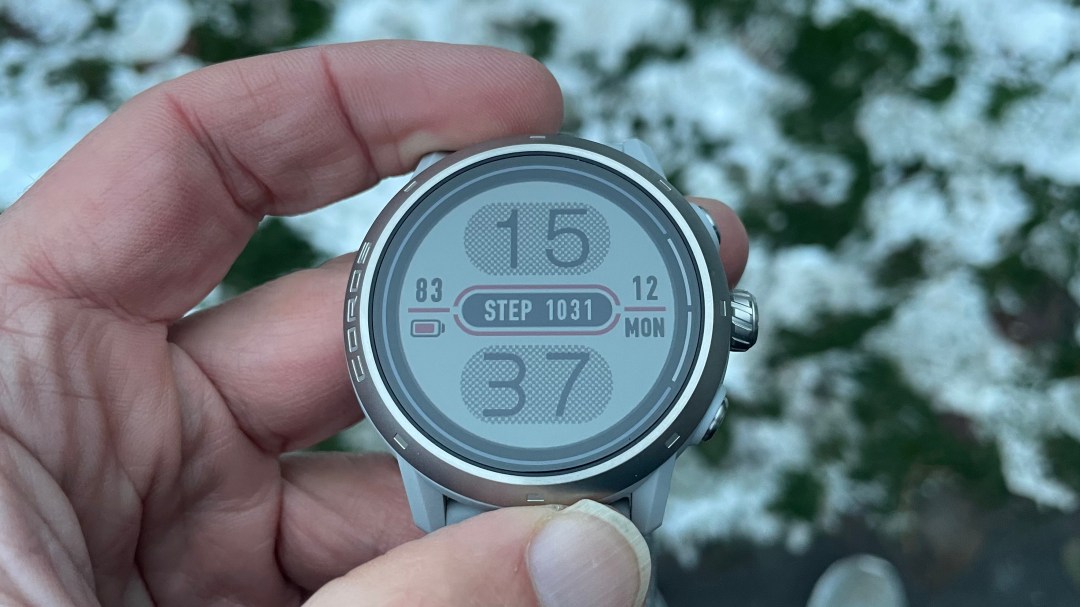 The Coros Apex 2 Pro is evolution not revolution. This successor to the original Coros Apex Pro GPS multisport watch packs a bigger battery life, new sensors – including ECG smarts – and a fresh design. It's also more expensive than the original. So do those upgrades command the extra outlay? We spent two months testing to bring you our verdict. Here's our Coros Apex 2 Pro review.
Coros watches have been sneaking up in price. First the second-generation Vertix 2 and now the Coros Apex 2 Pro (£499/$499) is pricier than the original Coros Apex Pro (£449/$499) – in the UK at least.
Despite the price hike, the Apex 2 Pro still goes toe-to-toe with the likes of Garmin Forerunner 955 (£479.99/$499.99) and the Polar Vantage V2 (£449/$499.95). But it's now the most expensive of the bunch, um, in the UK at least.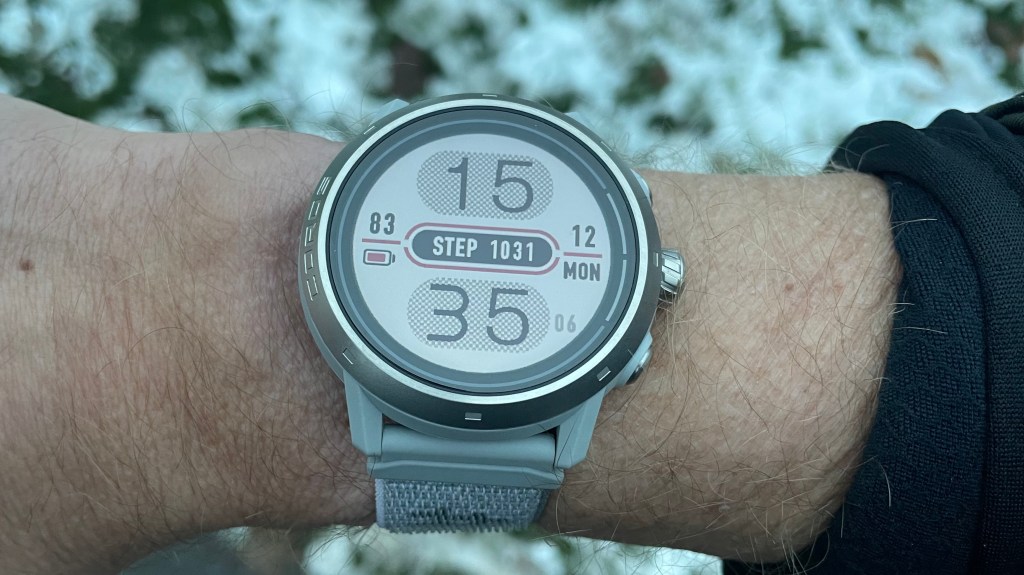 Those extra dollars get you a bigger battery life than its rivals. With close to double the training and general smartwatch lifespan of the Vantage V2 and the Forerunner 955. You also get dual-frequency GPS smarts. You'll find those on the Forerunner 955, too but not the Vantage V2.
If you want something cheaper and more compact, the smaller Coros Apex 2 (£419/$399) comes with virtually identical features. The only thing missing is the multi-pitch climbing mode. You'll sacrifice dual-frequency GPS but the Apex 2 holds its own on accuracy without it. Plus the Apex 2 offers roughly 50% less battery life, a noticeably smaller screen and 20mm straps.
If your heart's set on a Coros but your budget won't stretch, the Coros Pace 2 (£179/$199) is a fantastic watch that also offers value by the bucket load. A great watch for beginners and entry level multisport adventurers.
Design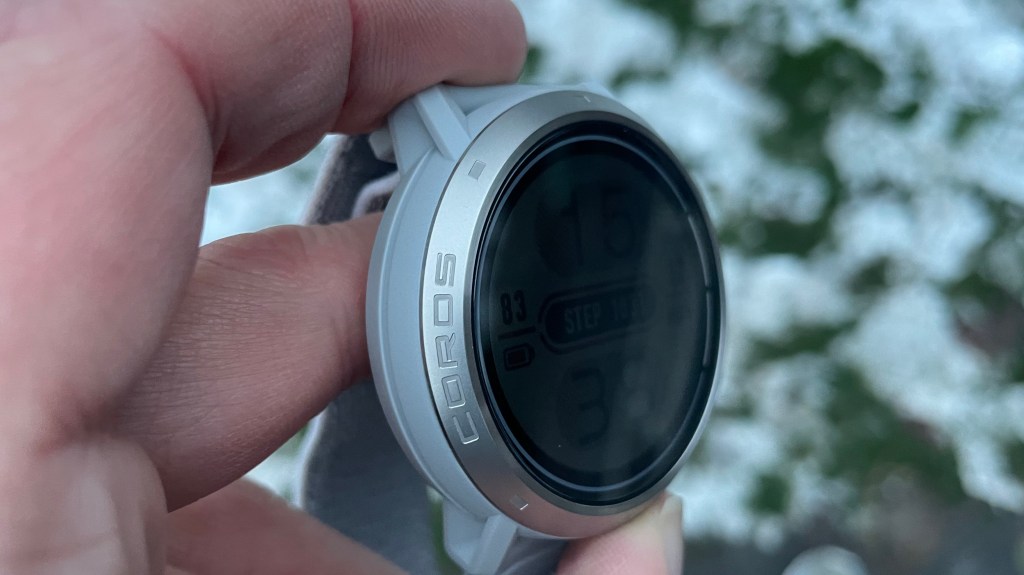 The Coros Apex 2 is an adventurous multisport watch with slightly less heft. It's sleeker and more minimal than the hulkier Vertix 2. It's not the best looking watch we've seen but it's also not the worst.
The 46mm case is also slightly smaller and marginally fatter than the original but that's barely noticeable on the wrist. At 53g, it matches the Forerunner 955 for lightness and 24-7 comfort.
The watch packs a 1.3-inch, 260 x 260 resolution, Sapphire glass, always-on LCD touchscreen. That sits inside a nicely durable and scratch resistant PVD-coated titanium alloy bezel with a stainless steel cover on the back. The boosted screen resolution improves marginally on the first gen and is easy to read in most light conditions. Though at night you'll find the backlight essential.
In addition to the touchscreen controls, Coros sticks to the trademark digital dial crown control alongside two buttons for easy navigation. The digital dial has been made larger for easy use with gloves – and it works well.
Under the hood, there's a comprehensive sensor array, including optical heart rate and pulse oximeter, barometric altimeter, 3D compass, gyroscope and thermometer. There's also a wear detector to weed out rogue heart rate readings.
GPS-wise, it also packs a dual frequency chipset – like those we've seen on the Vertix 2, Apple Watch and Garmin Forerunner 955, Epix and Fenix. That's there to boost accuracy. More on that later.
The Apex 2 Pro now also packs the same ECG sensor tech you find on the Vertix 2. Electrodes in the digital crown take heart rate readings and power new Heart Rate Variability Index insights.
There's a choice of swappable nylon and silicone 22mm straps. The nylon strap is much more flexible and comfortable. Though it's still a tad scratchier and less comfy than Garmin and Apple's alternatives.
The Coros Apex Pro 2 is water rated to depths up to 50m, so it'll cope happily in the water. And it'll track underwater heart rate, though with mixed accuracy.
Features
Coros tends to make its full suite of features available across its devices. No surprise then that the Coros Apex Pro 2 essentially offers what we've seen in the recent Vertix 2 and Pace 2 watches.
Running, cycling, swimming are all well catered for. For the one foot, other foot brigade, there's specific indoor, trail and track modes, along with running power from the wrist. Swimmers get indoor and outdoor modes while there's also triathlon mode to make this a potential for the swim–bike-runners.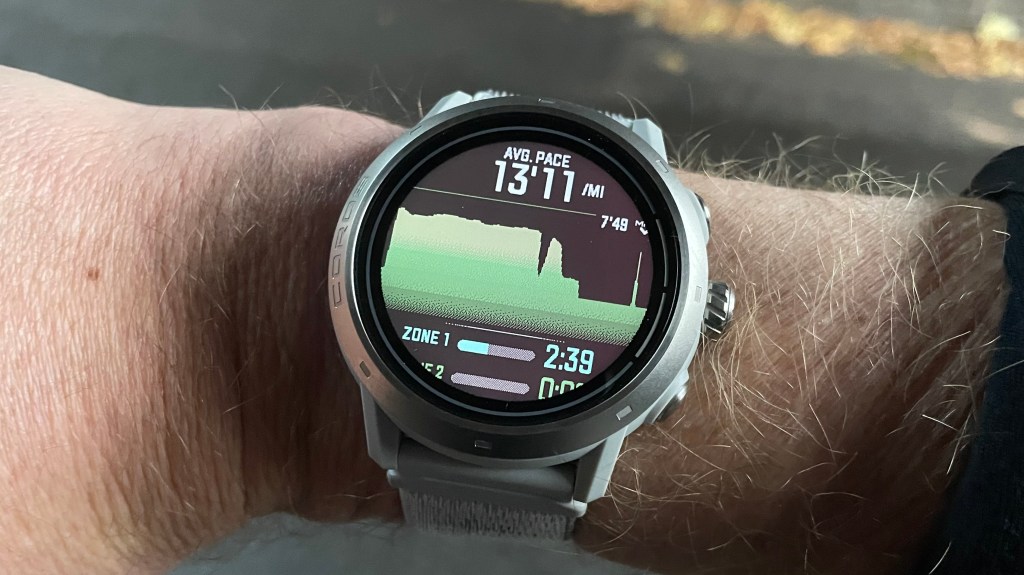 The post-workout training tools and recovery insights wrapped into the Coros EvoLab are increasingly comprehensive. Closer to those you find on the Polar and Garmin rivals. All the biggies are covered, with recovery, fatigue and training load readouts. There's also a race predictor, VO2 max estimates and threshold zones for more dialled in training. If you need a little guidance, you can also dip into pre-planned workouts and training plans.
One major new addition is Heart Rate Variability Index. This reveals how your body responds to the stresses of training and daily life. The watch takes regular HRV reads using the optical sensor. But you can also do your own 1-minute tests using the new, more accurate ECG sensor. Which is widely held to be a better method than continuous testing.
We tested the Apex Pro 2 and the Apex 2 HRV side by side and the automatic readings were often quite significantly different. The manual readings often failed completely on both devices and regularly gave different readings. More importantly, the Pro 2 HRV trends were a better match for the gold standard HRV4Training app.
The Apex Pro 2's navigation skills are hit and miss. There's full touch-scrollable TOPO maps but no turn-by-turn (you'll get both on the Garmin Forerunner 955). Instead you're limited to deviation alerts to tell you when you've taken the wrong turn. If you get properly lost, there's back-to-start routing and you can add checkpoints along the way, too. If you're a Komoot user, you can also find, plan and sync routes to the watch. Overall, nav is good, not great.
When it comes to smartwatch skills, the Apex 2 Pro does enough. Simple smartphone notifications, neat extras like action camera controls and Find My Phone and Find My Watch functions. But no Garmin and Apple-style smart payments and there's no app support like you'll find on those platforms either.
Music is currently limited to offline storage and playback with smartphone music controls, too. But there's still no music streaming, though Coros says the Apex 2 Pro has the capability and this may come, subject to future deals with streaming services like Spotify and Deezer.
Performance
We'll say it again, the Coros Apex Pro 2 performance is solid but not spectacular. It does the basics well enough.
The GPS satellite fix was always fast. GPS tracked distances running and cycling were a close-enough match for pricier watches like the Enduro 2 and the Fenix 7. That's a step up on the Vertix 2 and the previous Apex watches.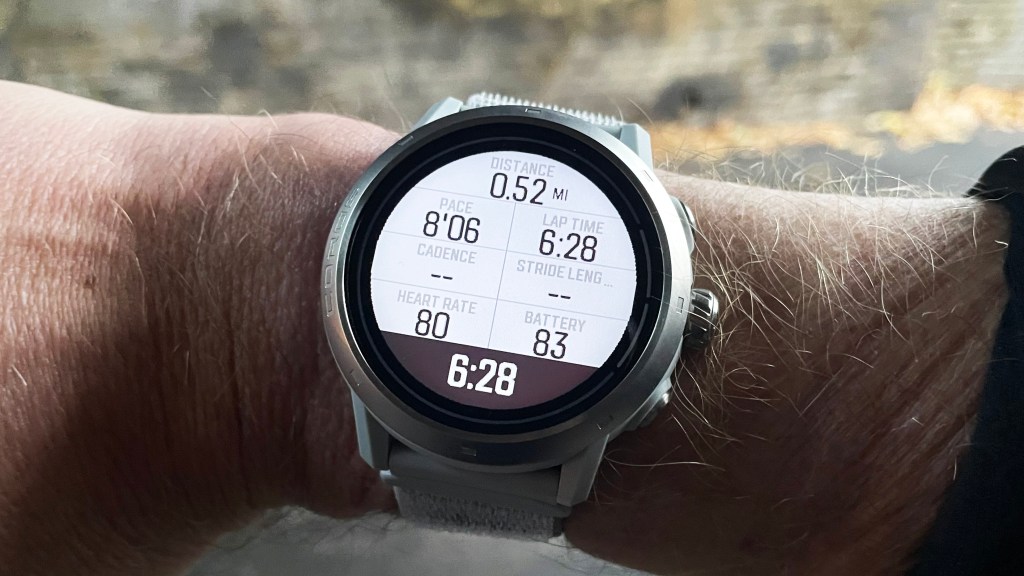 However, the post-run GPS tracks showed that even in the most-accurate All Systems + Dual Frequency mode, the Apex 2 Pro could sometimes wander, particularly in built up areas. It wasn't quite as on point as the other multiband watches like the Forerunner 955 or the Apple Watch Ultra. We were surprised to find it wasn't that much better than the non-multiband Apex 2 either. And there's definitely an argument for saving some money and going for the non-Pro Apex if you can live with that shorter battery life.
The optical heart rate sensor was about as reliable as opticals get and a decent improvement on the original Apex. Though it still struggled at times against the Garmin HRM-Pro+ and Polar H10 chest straps. The averages were sometimes higher, sometimes significantly lower. Like most optical sensors it sometimes lagged behind on sharp shifts in intensity on interval sessions, and picking up rests. Plus on some runs there were periods as long as 10 minutes where the Apex 2 Pro read significantly lower BPMs. But that's optical heart rate for you.
Battery life
Coros loves making battery life beasts that go forever. The Apex 2 Pro fits that mould, offering excellent battery life performance compared to the competition.
The official Coros Apex 2 Pro battery life stats claim 30 days daily use, with up to 75 hours in full GPS mode, topping the Garmin Fenix 7's 73 hours with solar. That drops to 45 hours with All Systems tracking and down to 26 hours in the highest accuracy All Systems + Dual Frequency mode.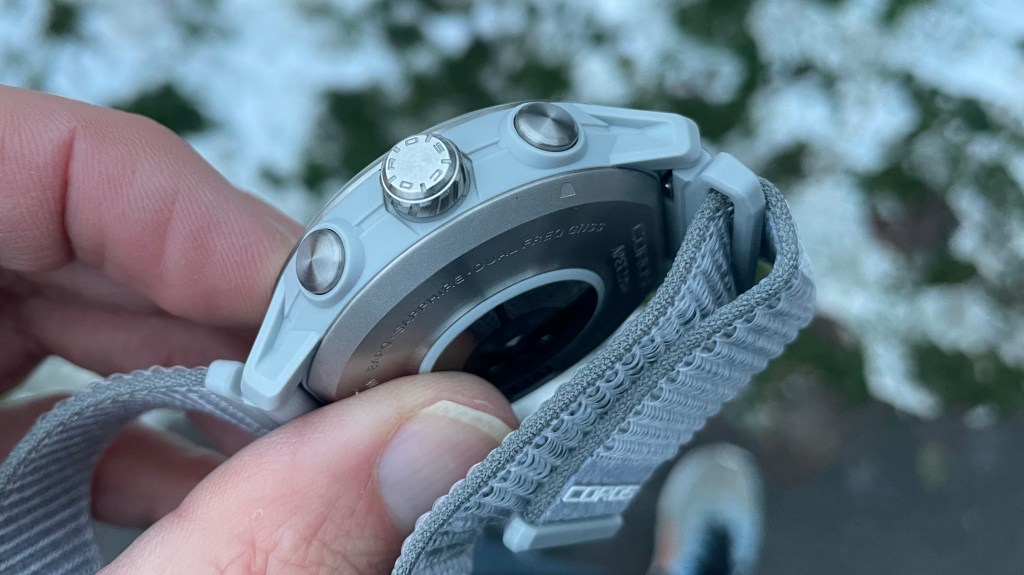 In our tests, the Apex 2 Pro's battery life was a bit of a mixed bag. We got 19 days usage with around 10 hours of GPS-tracked workouts in various modes. That's pretty strong. A 90-minute half marathon used 6% battery life in All Systems mode. Another two-hour run in the same mode burned 7%. That's burning much faster than the listed 45 hours.
However, a one-hour ride with All Systems + Dual Frequency used 4%. Spot on for the 25-hour billing. Still about double the burn rate you'll find on the Garmin Enduro 2 in max accuracy GPS mode. The average overnight battery burn was just 1%, so no major overnight issues which you can find on Polar's Vantage V2.
Coros Apex 2 Pro verdict
While the Coros Apex 2 Pro isn't a huge upgrade on its predecessor, it has improved on the big things. Better battery life, more accurate GPS and heart rate and some impressive new skills like ECG-based HRV. The multiband GPS is a little bit of a letdown but there's a lot to like here in a reliable multi-sports watch. Had it stuck at its original cheaper price, it'd be easier to recommend. But with that bigger price tag, it doesn't quite do enough to beat the more accomplished Garmin Forerunner 955.
Stuff Says…
A solid-but-not-spectacular multisport watch that'll track adventures for weeks not days.
Good Stuff
Big battery life
Multi-band GNSS
Big battery life
Bad Stuff
No turn-by-turn navigation
Price hike
No music streaming
Tech specs
| | |
| --- | --- |
| Battery life | 30 days in daily use |
| Dimensions | 46.1 x 46.5 x 14mm |
| Weight | 53g |
| Water resistance rating | 50m |
| Music storage | 32Gb |