Creative Ziio 7 review
Creative's 7in media-playing Android tablet turns up just as the big boys are preparing to enter the fray. Can it hold its own?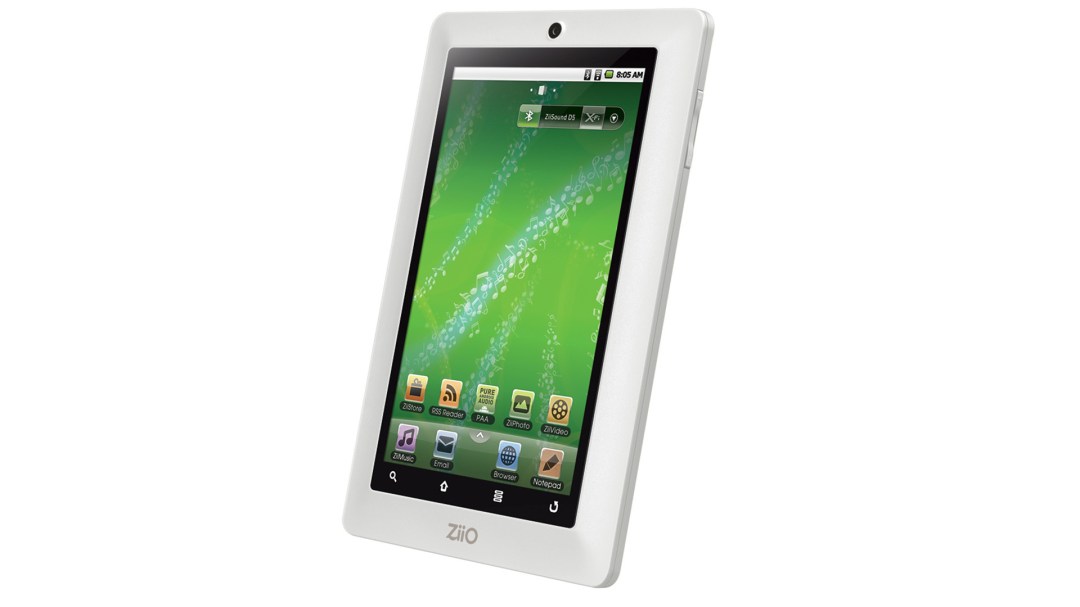 Media players used to just play music, and in general they worked just fine. Then they added video and things continued without much ado. But now the temptation to base a media player on the Android operating system is proving irresistible. The trouble is, unless it's done properly, that can cause more problems than it solves.
Path of most resistance
Creative's Ziio 7 illustrates the point. The screen is resistive, like a Nintendo DS, not capacitive, like most modern phones. That means the way you interact with the interface is quite different, especially as there's no multi-touch. You'll tend to tap it with the stylus or a fingernail rather than pressing, sweeping and swiping. That makes it slow and clumsy to control from the off.
The there's the fact that it isn't certified for Android Market access, which is infuriating. Instead, you can either rummage around the net looking for APK files to install (not strictly the most legal thing in the world), or sign up to Creative's Ziio Space alternative. As bespoke Android markets go, this one is quite well stocked with well known apps.
What's missing
However, there's no support for Adobe Flash, and even with the Skyfire browser installed (which does its own Flash video conversion) iPlayer refused to talk to our Ziio. Oh, and it won't charge from the USB port either, and the Search, Home, Menu and Back buttons aren't backlit, rendering them invisible most of the time.
Despite this catalogue of failures, the Ziio still does a fair job of playing music and video, with extensive format support. It's nothing special and doesn't compete with Apple's devices in terms of usability, but nine times out of ten it gets the job done, and there's Bluetooth and HDMI output for playback through other devices.
Priced at £200 for the 8GB version and £220 for the 16GB, the Ziio isn't as cheap as it feels. We can't help feeling that money would be better spent on a similarly portable but far more versatile netbook. Or, you know, spend a bit more and get a grown-up tablet.