Dell Canvas hands-on review
Get your sketch on with this super-sized digital scribble pad
If you'd have told me a year ago that the battle for PC supremacy would be over who had the best digital drafting table, I would have laughed in your face.
But here we are in 2017, and Dell is squaring off to Microsoft's Surface Studio with an artist-friendly add-on of its own. The Canvas isn't an all-in-one PC, but a sloped monitor you can draw on. Just stick it on your desk, plug it into your existing PC, and start sketching.
The concept got revealed at CES a few weeks ago, but has only just made its first appearance in the UK – where I got the chance to get doodling and see whether it's shaping up to be a worthy addition to any graphics professional's workstation.
Well then – it time for digital art pros to surrender their Wacom stylus, or is this one idea that should have gone back to the drawing board?
draw me like one of your french girls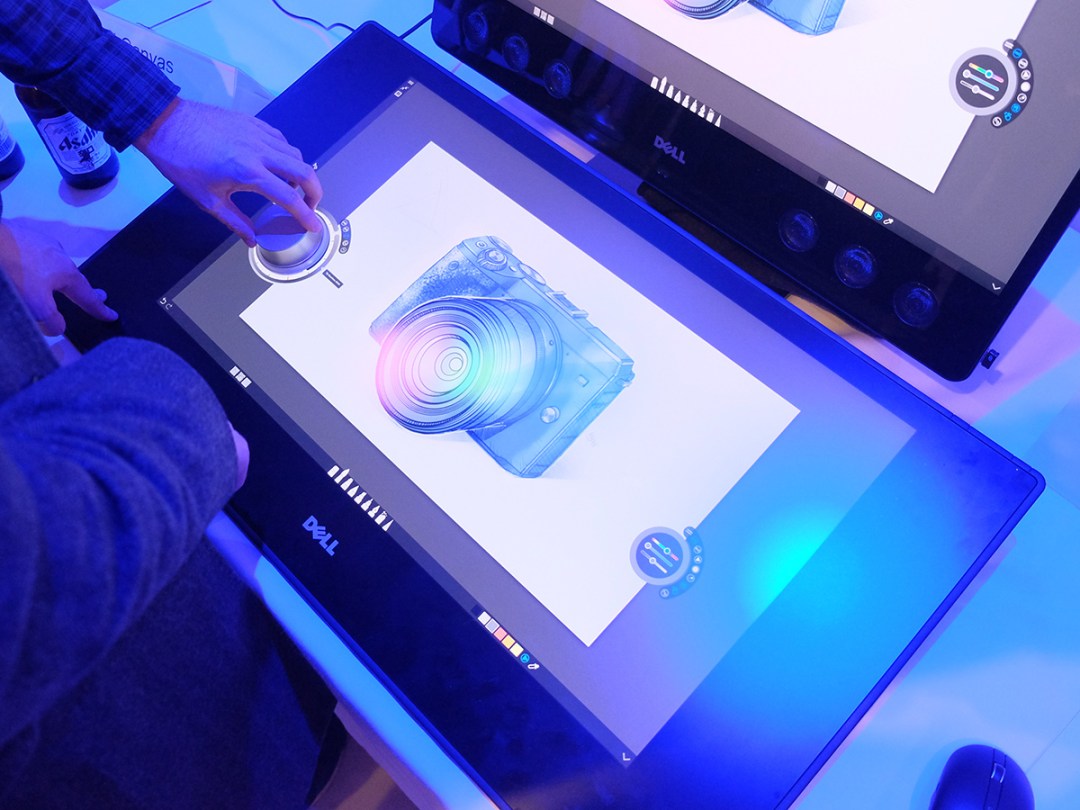 The Canvas has a 27in screen, but the whole thing feels way bigger – on account of the massive bezels around each edge. That might help keep your hands away from the screen when you're working on fine detailed drawings, but it's nowhere near as slick as Dell's almost bezel-free XPS 13 laptop. There's a magnetic strip for locking your stylus in place when you aren't using it though, which is a nice touch.
It's got a matt finish, which might keep reflections to a minimum, and feels great to draw on (it feels a lot like paper) but it isn't particularly nice to touch. It feels cheap compared to the glossy, all-glass screens most digital artists have been sketching on for the past few years, thanks to Microsoft's Surface Pro hybrid tablets.
The Canvas isn't exactly rocking a super-high resolution, either. 2560×1440 just doesn't feel enough in a 27in screen, especially when the Surface Studio is rocking an eyeball-searing 4500×3000 display. That's better than 4K, people.
Dell reckons this is so the Canvas will work with more computers, as graphics chips won't have to work as hard to power it, but come on – how many graphics professionals are going to be hooking this up to an onboard GPU? Not many, I'm guessing.
USB ports at the sides might come in handy for plugging in a mouse and keyboard – as with one of these sat on your desk, your PC will be a lot further away and your cables will have further to stretch.
TOTEM POLE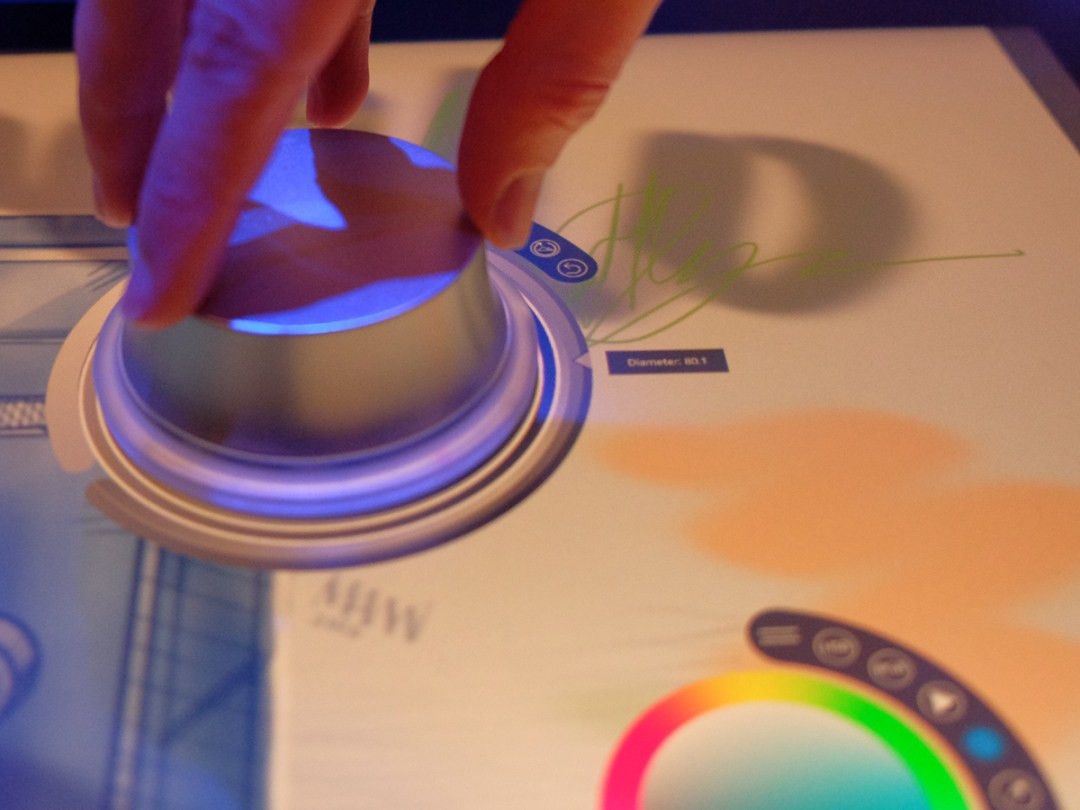 The Canvas is only half the story – it also comes with a Totem, a pick-like controller that interacts with the screen.
Stick it down on the Canvas and a circular menu pops up. Give the pick a spin and it'll change things like brush opacity and thickness, colours and pencil type. It clicks in, too, so you can toggle between different modes and settings. SO basically exactly the same as Microsoft's Dial for the Surface Studio.
Right now, though, few apps actually support it. I tried out Windows 10's Sketchable app, which is a reasonable alternative to the more widely used Adobe Creative Suite, but into things like Photoshop and Illustrator are supported, I can't see many graphics pros taking any real notice.
When you've got the Canvas angled upwards like an easel, the Totem also slides down the screen, so you've got to keep a good grip on it. Oh, and in my demo there was no way to switch the UI around – it was fine for right-handed sketching but awkward for a leftie like me.
Plugged into an XPS all-in-one desktop PC, the Canvas didn't feel fantastically responsive, either. The screen can measure pressure, but quick brush strokes had noticeable delay and tiny lines often didn't go where I wanted them. Like all graphics tablets, new users will need to get used to zooming in and out of their creations to get fine grain control.
Dell Canvas initial verdict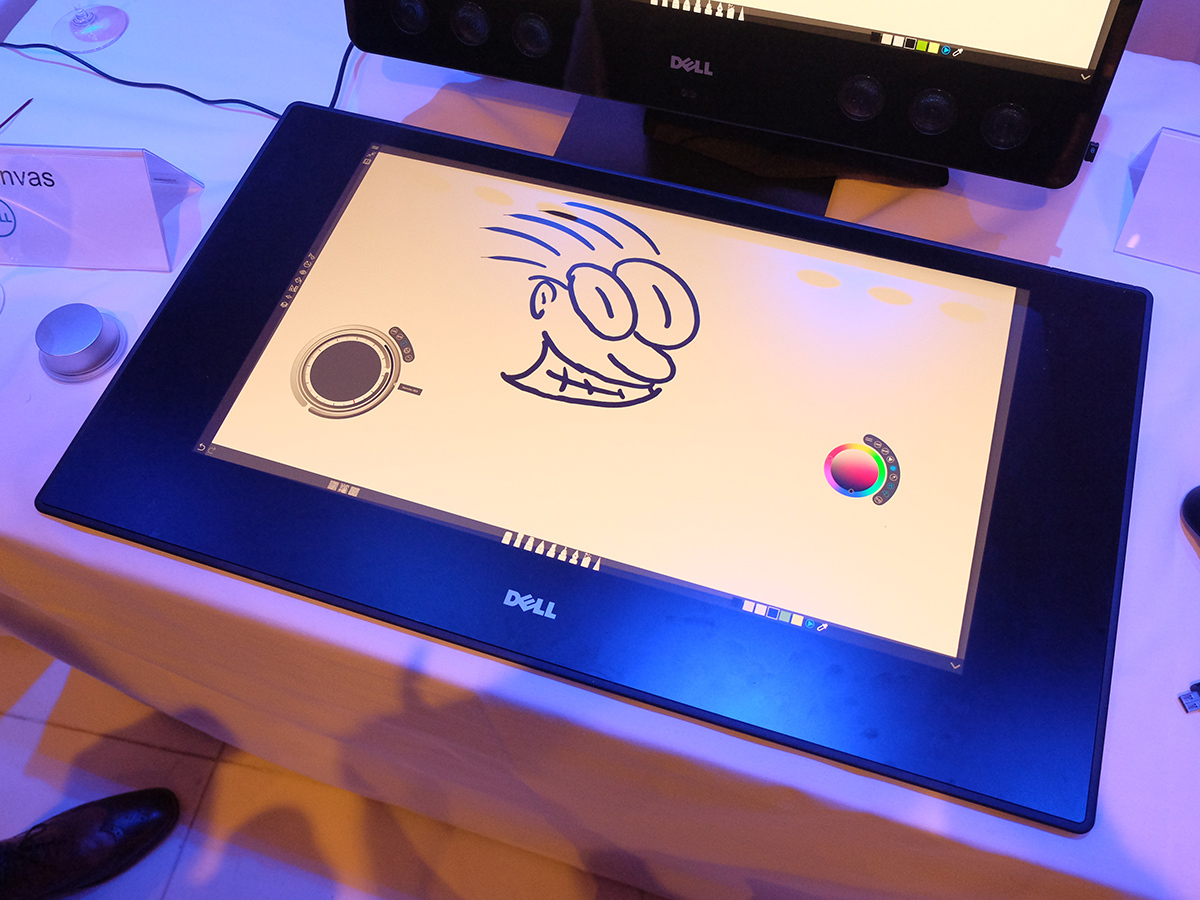 Canvas is a nice idea, but I think it falls short when you stack it up to Microsoft's Surface Studio. They share a lot of the same ideas, but the Surface is just better executed.
Sure, you're not tied to a particular computer if you buy the Canvas – it'll plug into any PC and turn it into an artist's dream workspace. But then how is it any better than a top-end Wacom tablet? I'm not sure.
I'm hoping Adobe support will make all the difference, as the limited demo I got to try only had one or two killer features using the Totem. The screen resolution is also too low for a 27in display, and the stylus just didn't feel all that accurate.
Maybe Dell will have time to improve things on the software front between now and release in April, but it'll have to hurry up – Microsoft's Surface Studio is on the way, and from what I've seen so far, blows the Canvas out of the water.